"Quanzhou Overseas Transportation History Museum" Dehua Kiln White Glaze He Dynasty Territory Tour Sea Guanyin
This Zhai Guanyin is collected from Quanzhou Overseas Transportation History Museum, which has high art, history and research value. In 1995, the National Cultural Relics Bureau cultural relics appraisal team was evaluated as a national level.
The sea Guanyin is 46 cm high, and the stylus is round. The eyebrows are low, and the lips are slight. The face expression is calm and natural, and the Buddha's sadness is scratched and flexible. The hands are arched, hidden in the sleeve. The clothing wrinkles are smeared, and the wind is fascinating, and the floating is soft, and the delicate facial is a strong contrast. Surmling at the foot of the foot, the waves. One foot is on the lotus, and it is not in the water, and it is like a violent state. Guanyin is like a fetus, and the glaze is pure, and it is ivory white, such as a lipid jade, and the warm texture is obvious. In the back small square box, cover "He Dynasty Zong Print" selection, the writing is very shallow, and the observer can distinguish it clearly.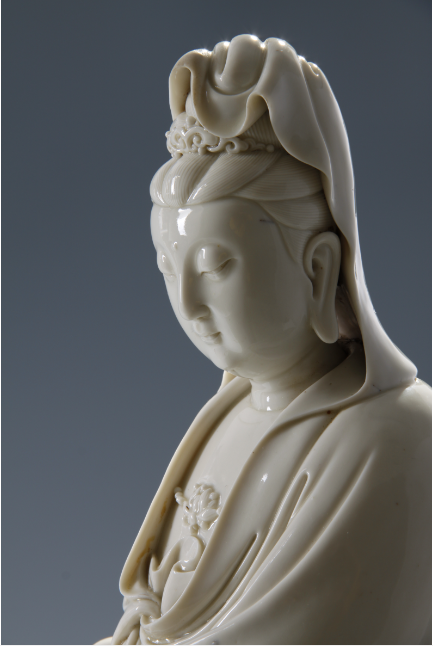 Through this Zaiyan Guanyin, we have to experience the artistic style of "He Chaozong" in the Ming Dynasty. In the domestic and foreign collection of He Dynasty, in this size, like this size, it belongs to the phoenix, so this "He Dynasty" is a rare treasure.
Source: Quanzhou Overseas Transportation History Museum
---