Dahua car video recorder debugging
The Internet of Things is coming, and all things are interconnected. Dahua Video records the backend equipment with front-end car interconnects through operator platforms, and realizes all things. This article will explain the basis debugging method of the on-line platform on the car video.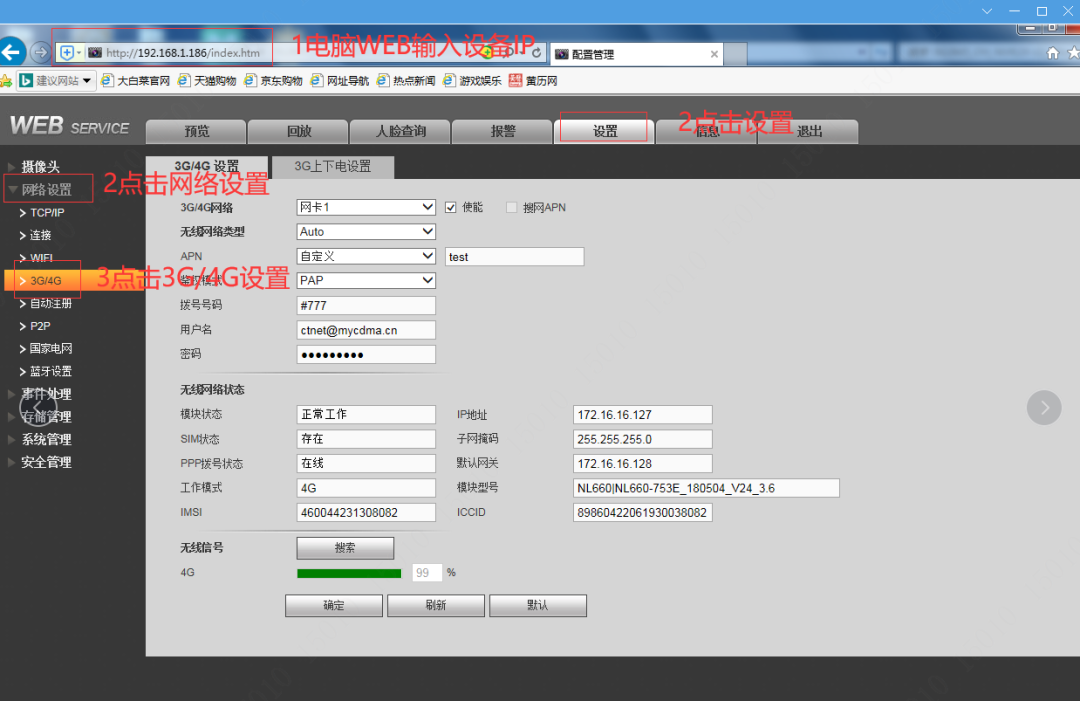 Steps
STEP 1:
The network is directly connected to the online equipment network;
STEP 2: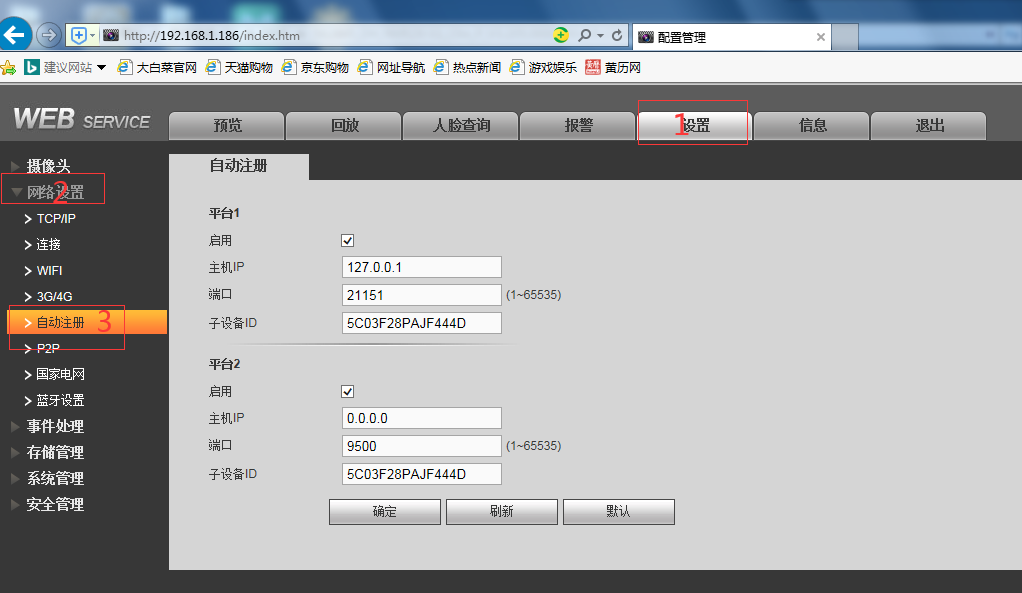 Set computer IP and car equipment in the same network segment;
Step 3: Car device network settings
Access the login device web through the local IP address, click [Network Device] – [3G / 4G], follow the parameter configuration table, and then click the "Refresh" button to get the IP address.
(Picture can be enlarged)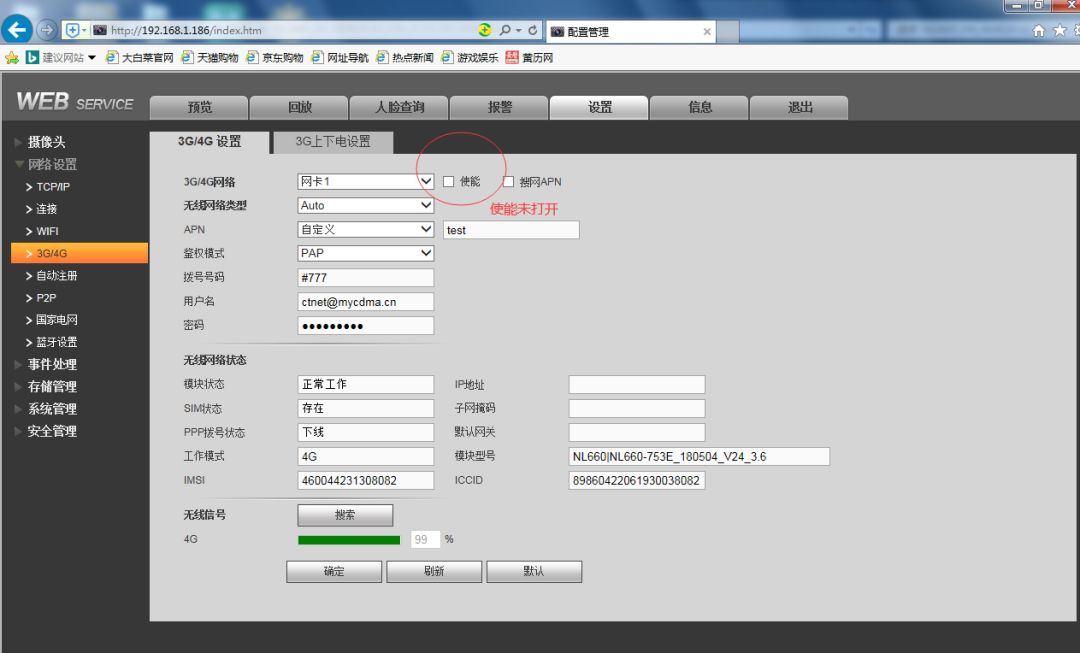 STEP 4: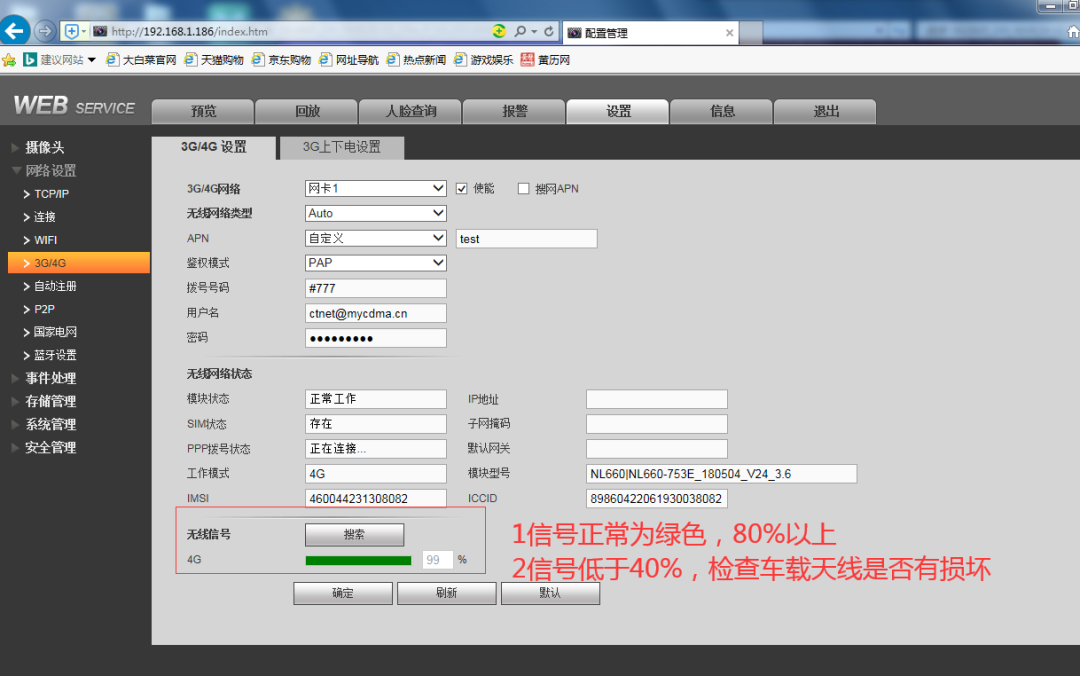 For example, 3G / 4G get the IP address, indicating that the device dial-up is normal;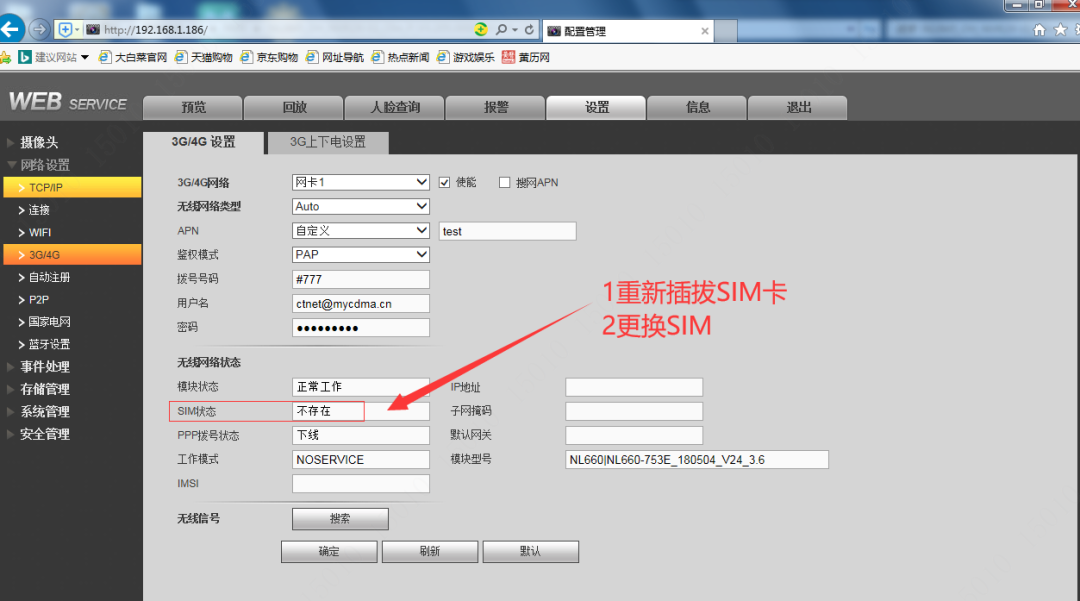 Step 5: Complete platform registration
Click [Network Device] – [Automatic Registration], fill in the platform host IP, port, sub-device ID information, and complete the device platform registration.
STEP 6:
After the registration is successful, the platform can set the device and check if the car is online.
common problem
Question 1: The SIM status shows "There is no existence" investigation: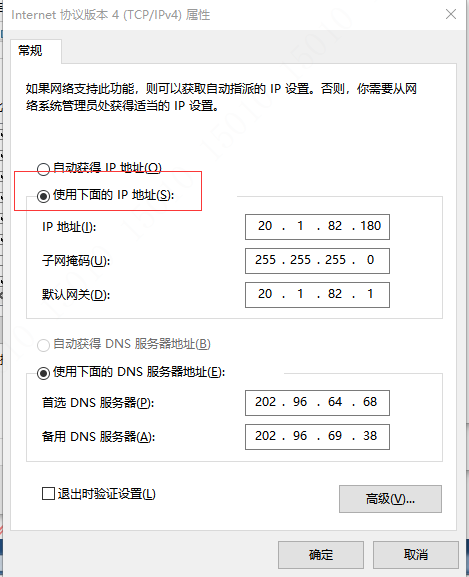 Revealing the SIM card excludes whether the contact is poor; if you determine the SIM contact, replace the SIM card.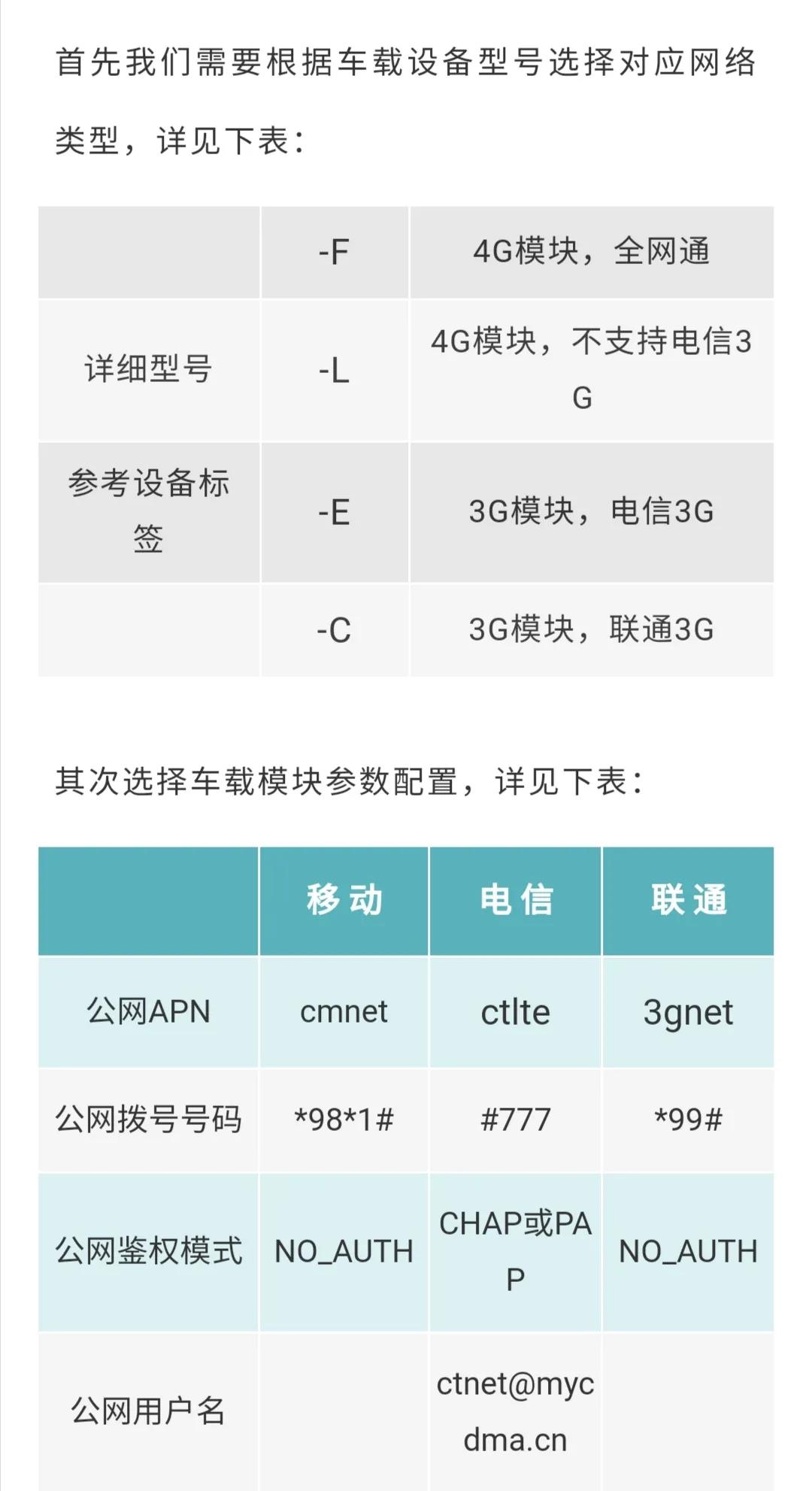 Question 2: Unable to get an IP address investigation:
Check if 3G / 4G, the network "Enable" option is open, and the normal status requires open.
Question 3: Wireless signal Weak investigation:
The signal is normally green, the signal strength is greater than 80%; the signal intensity is less than 40%, and it can be checked whether the vehicle antenna is connected normally or damaged.
(Picture can be enlarged)
(Picture can be enlarged)
(Picture can be enlarged)
(Picture can be enlarged)
---