When you use a few small pieces of small pieces at home, you can make a rose coin purse, and your girlfriends want! Attached tutorial
Nowadays, many people have started to pay without cash, and they have passed by sweeping money directly. However, as a craftsman, I still like to make some good -looking and practical small gadgets, a small coin purse, which is easy to carry when you go out, and the face value is high. You can also store some fragmented small objects. Broken cloth can be made.
Let's take a look with Xiaoai today. First, a wave of very beautiful roses coin purse. If you are interested, you can also see the latter tutorial yourself.
When you are idle at home, you can sew a few handles when you pick up the needle. A few cloths are easily cut. You can make a pocket in the previous zipper. If you look at it, you will rush to ask!
Let 's share 3 roses. Come and see if you will not ~
Rose coin purse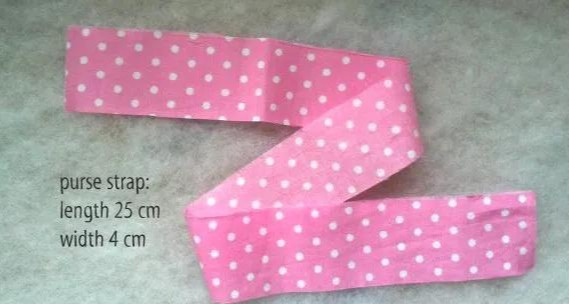 Rose coin purse is a more popular type. It looks complicated rose pattern, but it only takes a few steps to complete.
We also add a band behind, wearing it in our hands.
Rose coin purse tutorial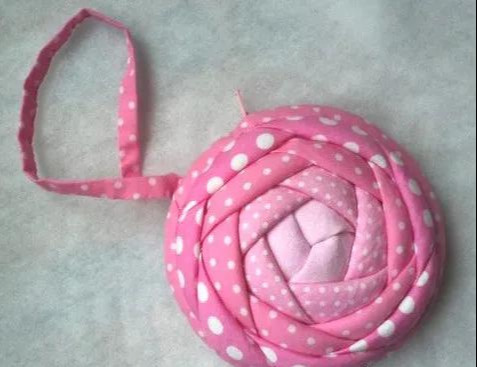 Prepare a few different patterns of fragmented cloth, or the fragmented cloth of the same pattern can also be cut. According to the figure below, cut out a square cloth with a length and width of 6cm, a total of 21 pieces.
Put the square with some filled cotton and fold it up and suture.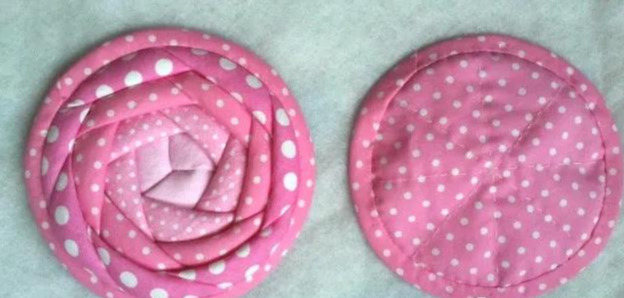 Make 21 triangles.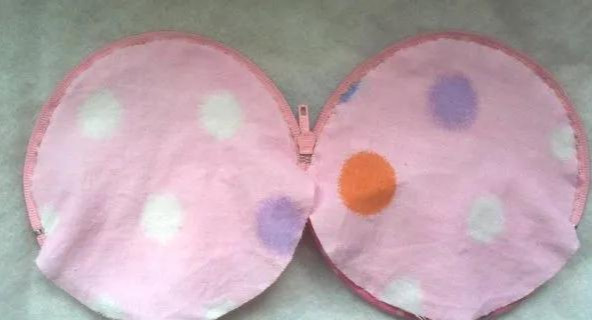 Based on 3, 5, 6, and 7, each is combined with a group of sutures.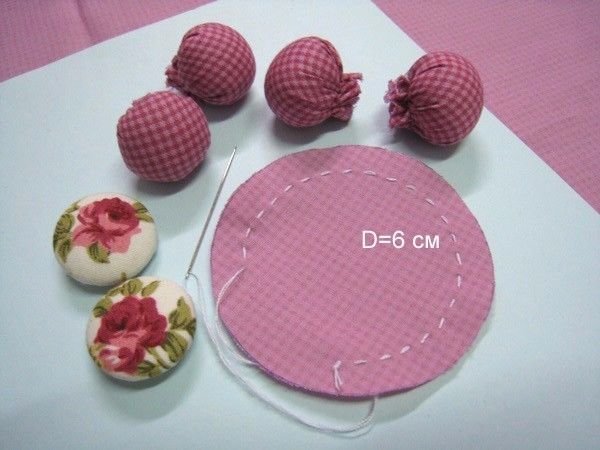 As shown below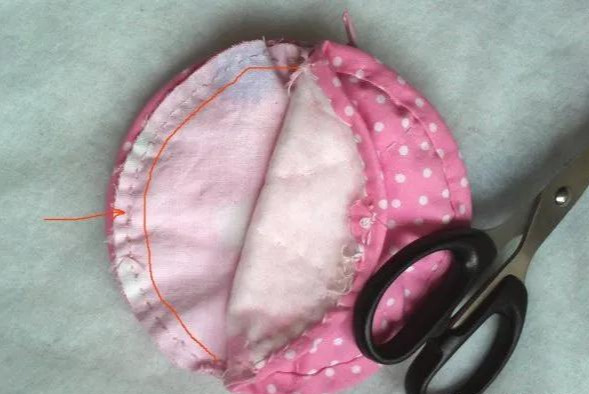 Switch around the edge with a needle line.
Prepare a paper mold with a diameter of 11cm
Cut out 3 diameter of 11cm round cloth and 1 piece of cotton.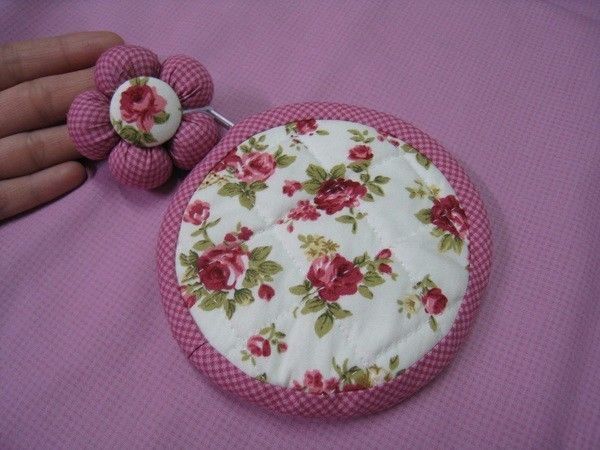 Put the cotton on one of the pieces of the cloth and suture the back of the coin purse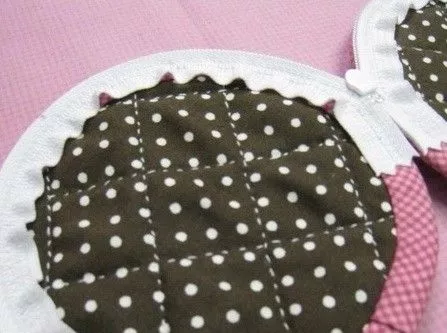 Cut out two long cloth strips and make edges.
Set up the fabric on the front and back.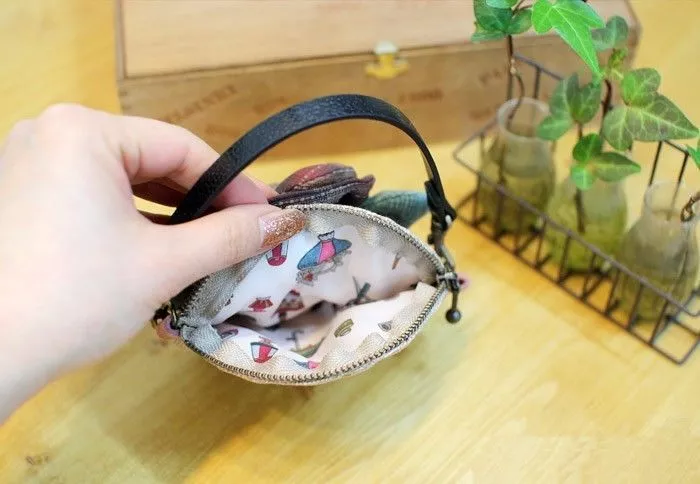 Cut out a cloth strip of 25cm wide 4cm as a bag for a bag
Sewing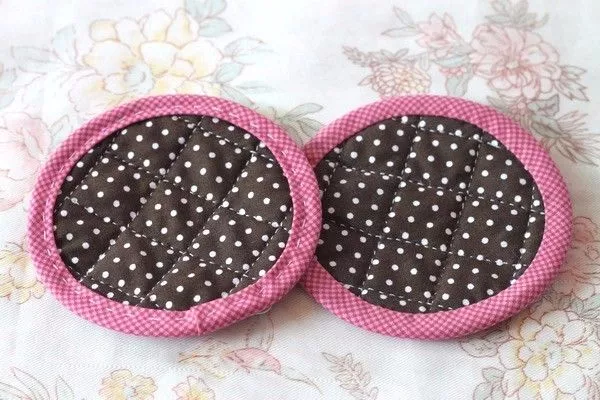 Prepare a 20cm long zipper, or you can use old clothes or pants or even old bags.
Fixed zipper with bead needles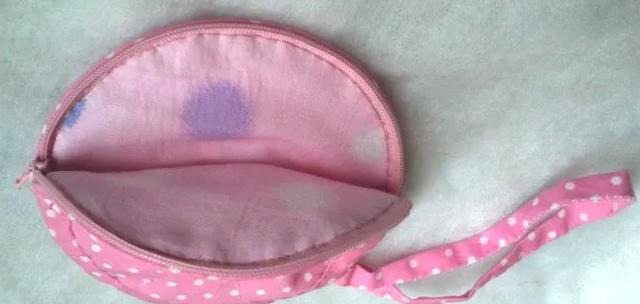 Two sutures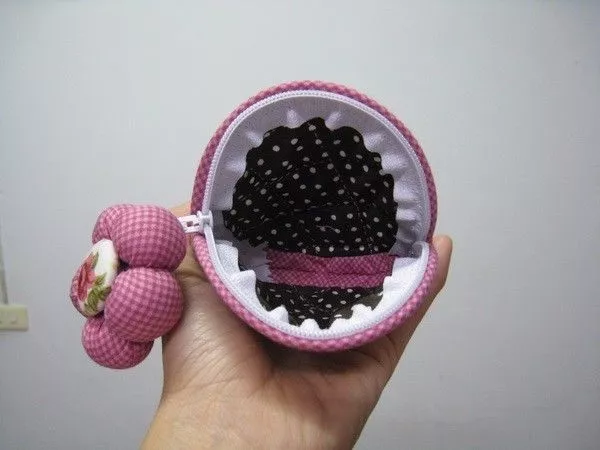 Roll back the back and sew the two pieces of cloth. Set the upper part of the first half, and use the needle of the needle.
The following part is used to suture the handle together.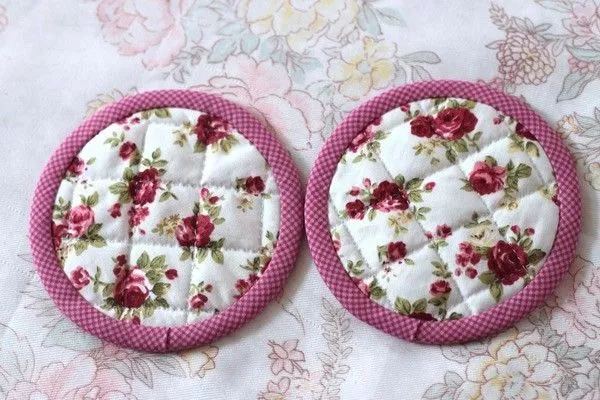 The rose purse was completed in the end.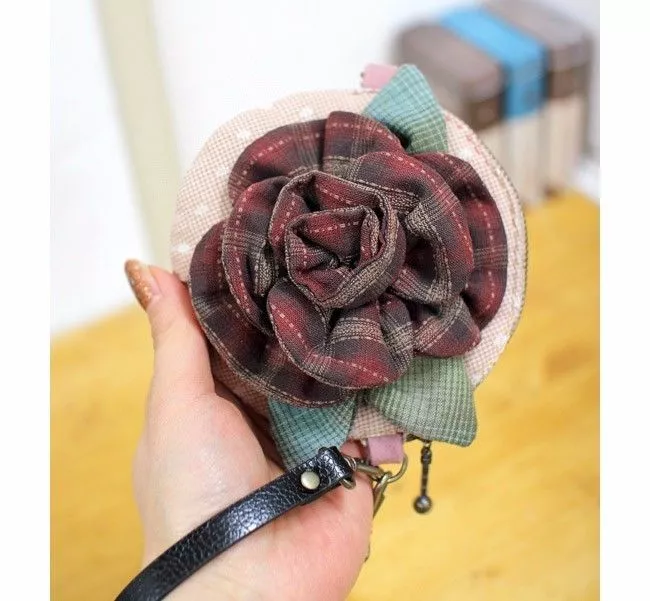 Is it very simple, you must try it in your spare time.
Round small flower coin purse tutorial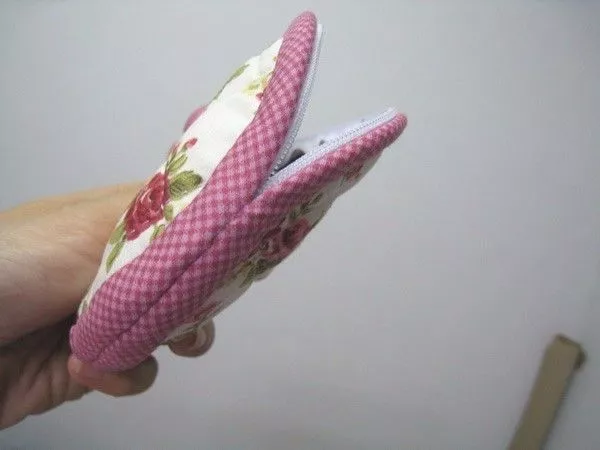 Preparation materials: fragmented cloth, zipper, needle wire
Cut out two round cloths, put cotton in the middle, and then suture the two pieces of cloth. The needle of the grid can be sewed in the middle.
Then cut two pieces of cloth and sew a small circle.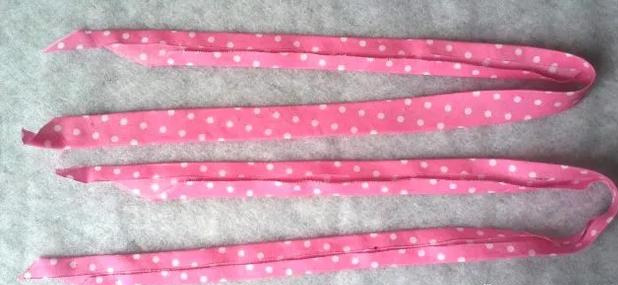 This is the case after doing it, this is the effect of the back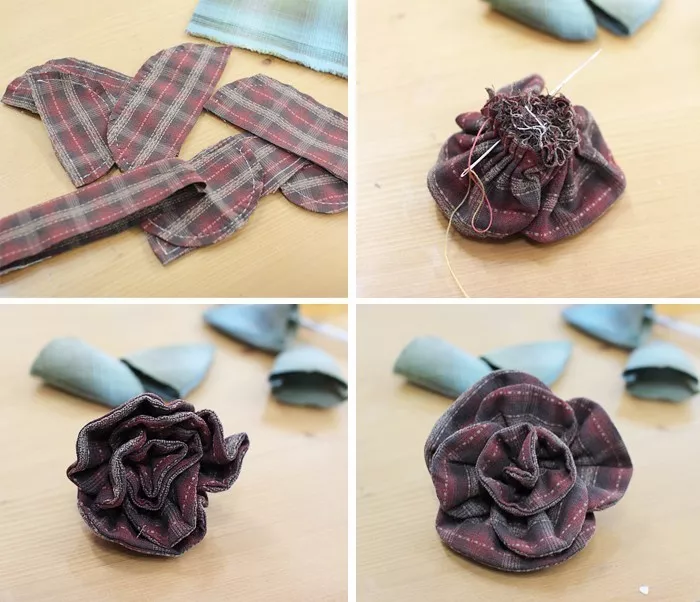 Positive effect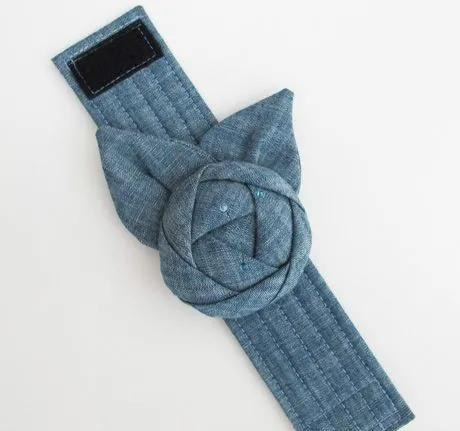 Top zipper
Effect after finishing

Find out two buckles or homemade two buckles, cut 5 small circular seams with a diameter 6cm in a cotton cotton.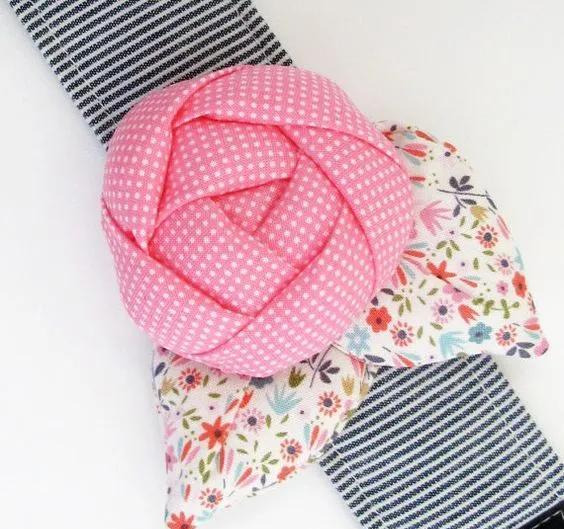 Then sew the five small balls with two buckles (sewing both on both sides) to make small flowers together.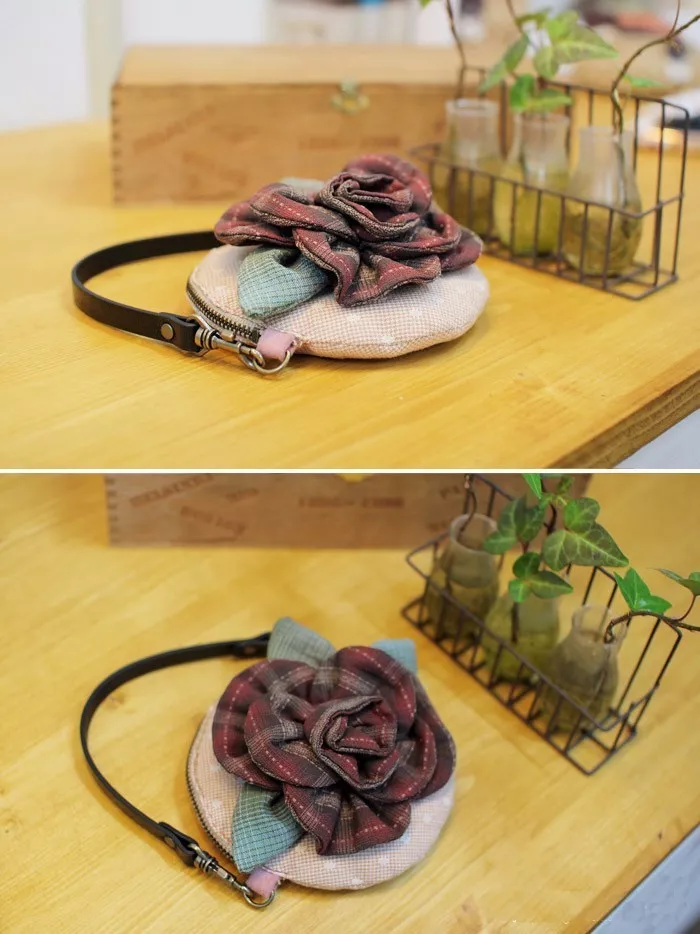 Finally on the zipper, the small circular coin purse is ready!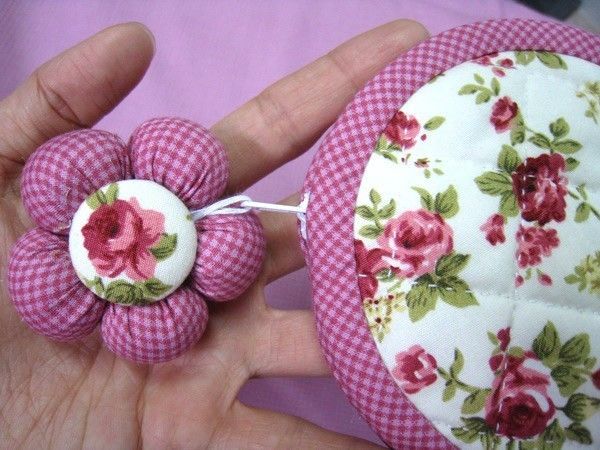 Rose small sample coin purse tutorial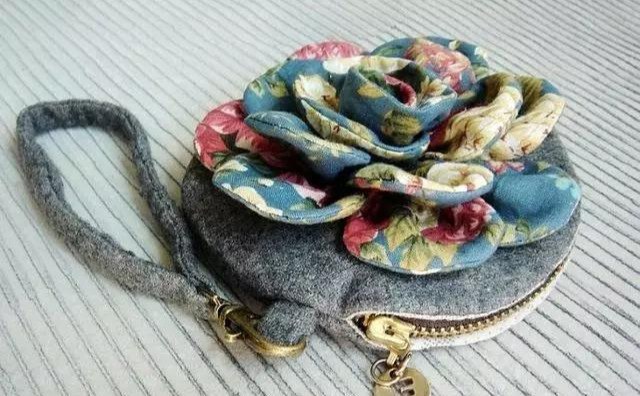 The practice of roses coin purse is also very simple. Prepare crushing cloth, needle line, zipper, band (or mobile phone rope and buttons)
Use the first round purse method to make two rounds of the zipper.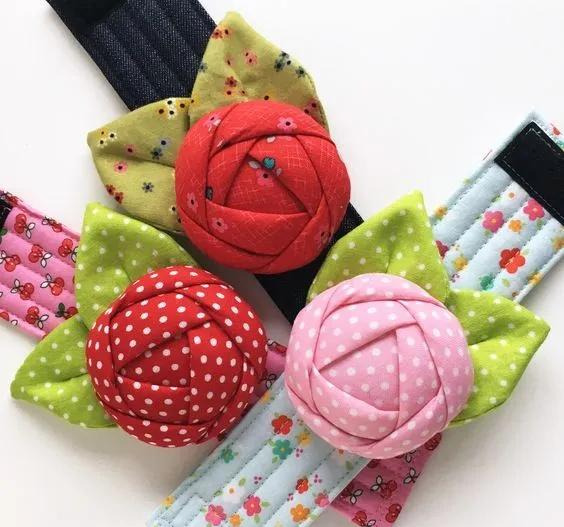 Effects on the front and back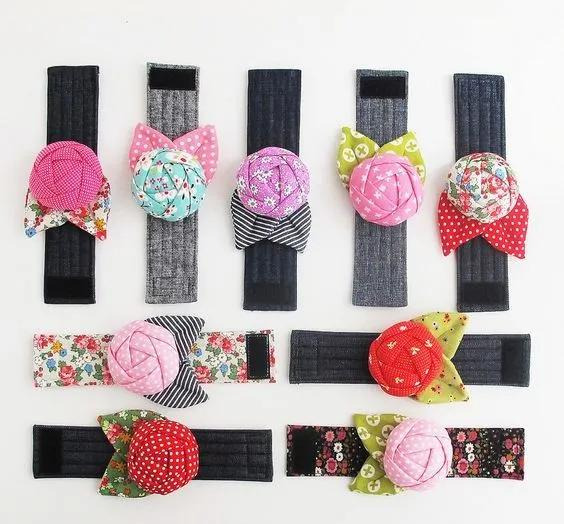 Two cloth strips on the stitching
Cut out the petals of the rose. Two pieces of cloth are stacked to make a piece, and a total of seven pieces are made. Swipe on the side to make roses. Finally, use a cloth to make 3 leaves, cut a small circle with a small cloth to sew the leaf to the bottom of the rose. Finally, stick to the clip or button with hot melt glue.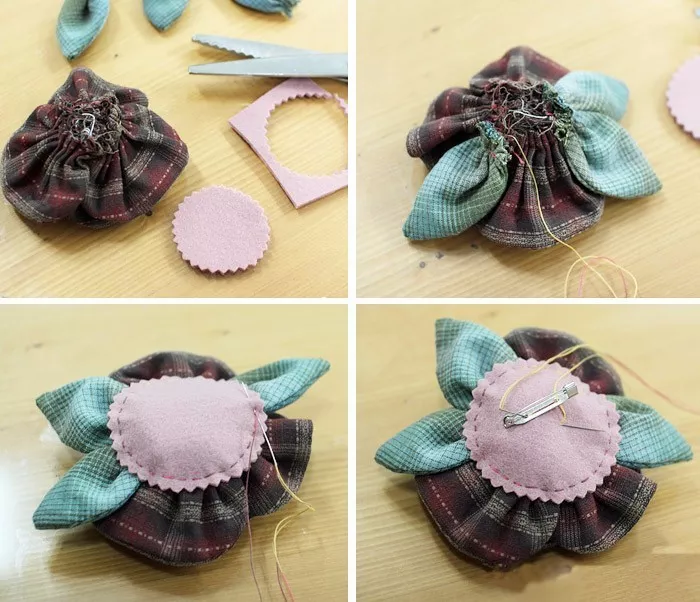 Just make the rose buckle on the bag, the bag can be buckled with a small strap. This can be used at any time!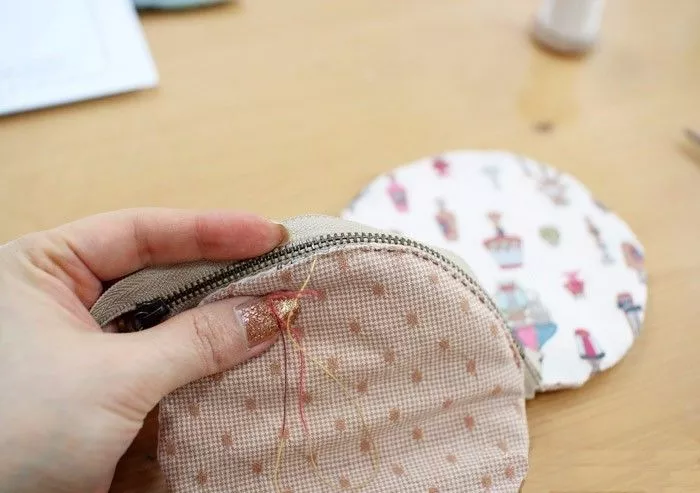 Well, have you learned how to make a broken cloth purse?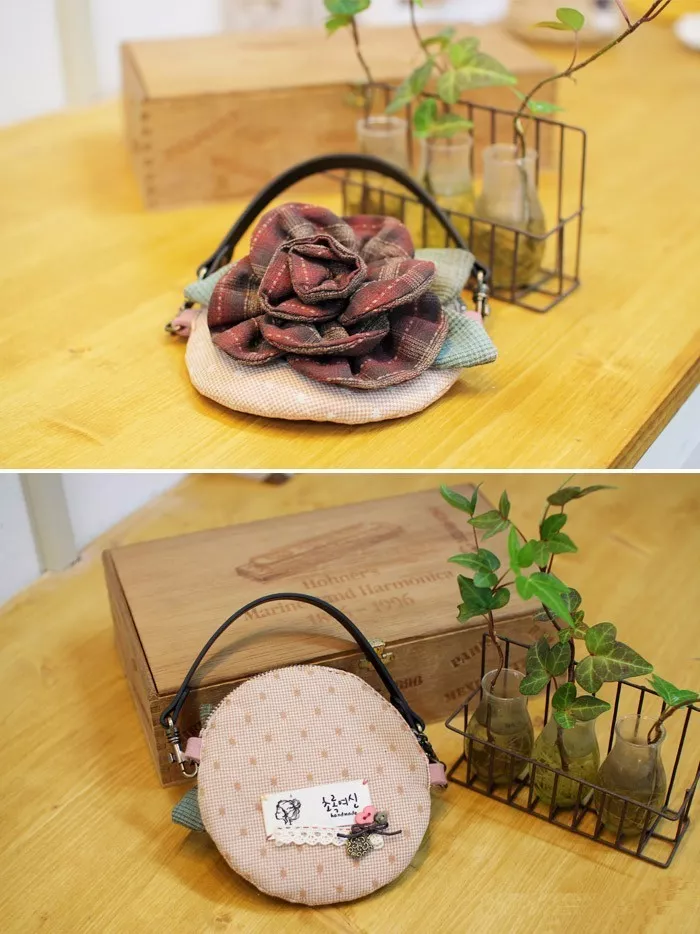 This is here today's learning sharing. You remember to collect it. Welcome everyone to leave a comment.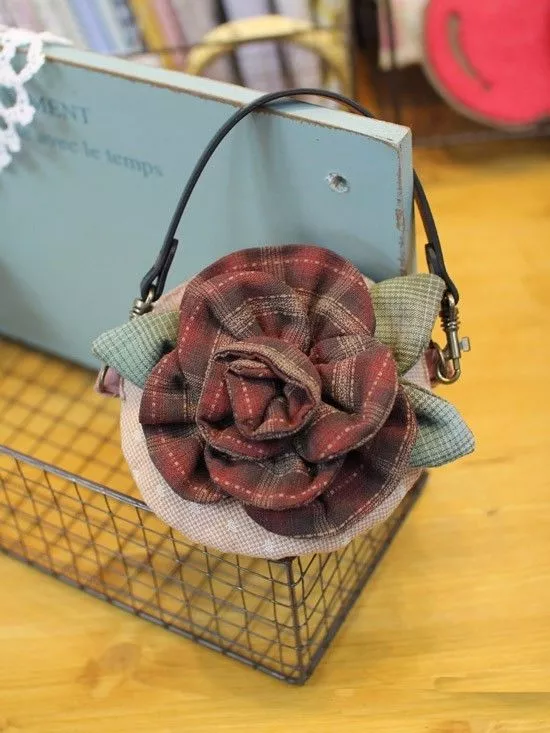 focus on
@Y y DIY
, Share fun information, creativity, handmade DIY tutorial every day. Everyone is welcome to recommend the draft and submission, share learning progress together, and be a hand -to -hand man handicraft.
---