I finally saw the long -lost Mediterranean style, as well as brick flower pots and sinks.
In the decoration design style, the Mediterranean style is one of the more niche styles.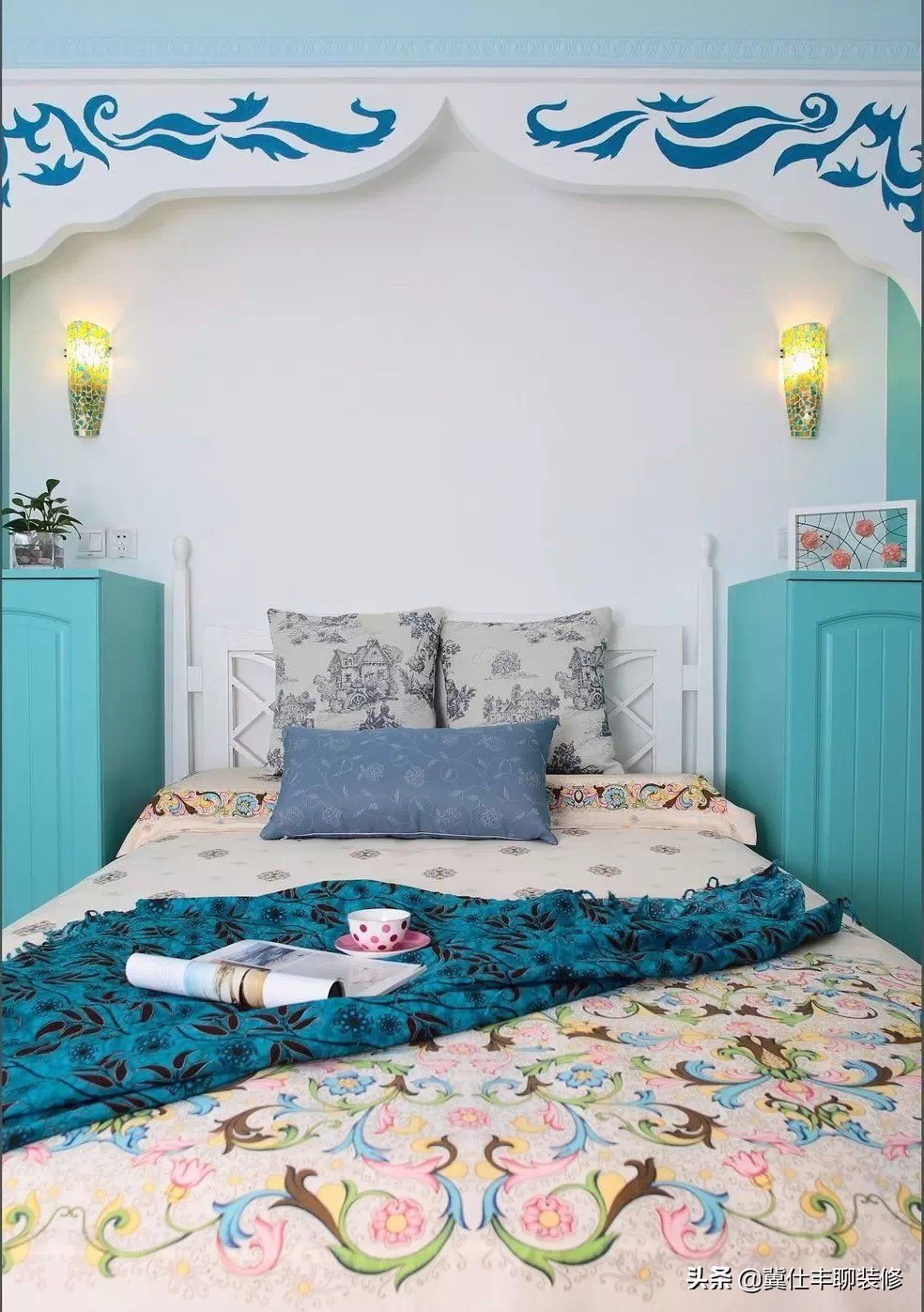 The Mediterranean style is loved by some people with its very affinity rural style and fresh tones. Today, the editor of Xiuchao.com finally saw a long -lost Mediterranean style design case. In this case, there are bricks built in bricks Flower pots and handwashing tables are quite eye -catching, everyone may wish to watch together: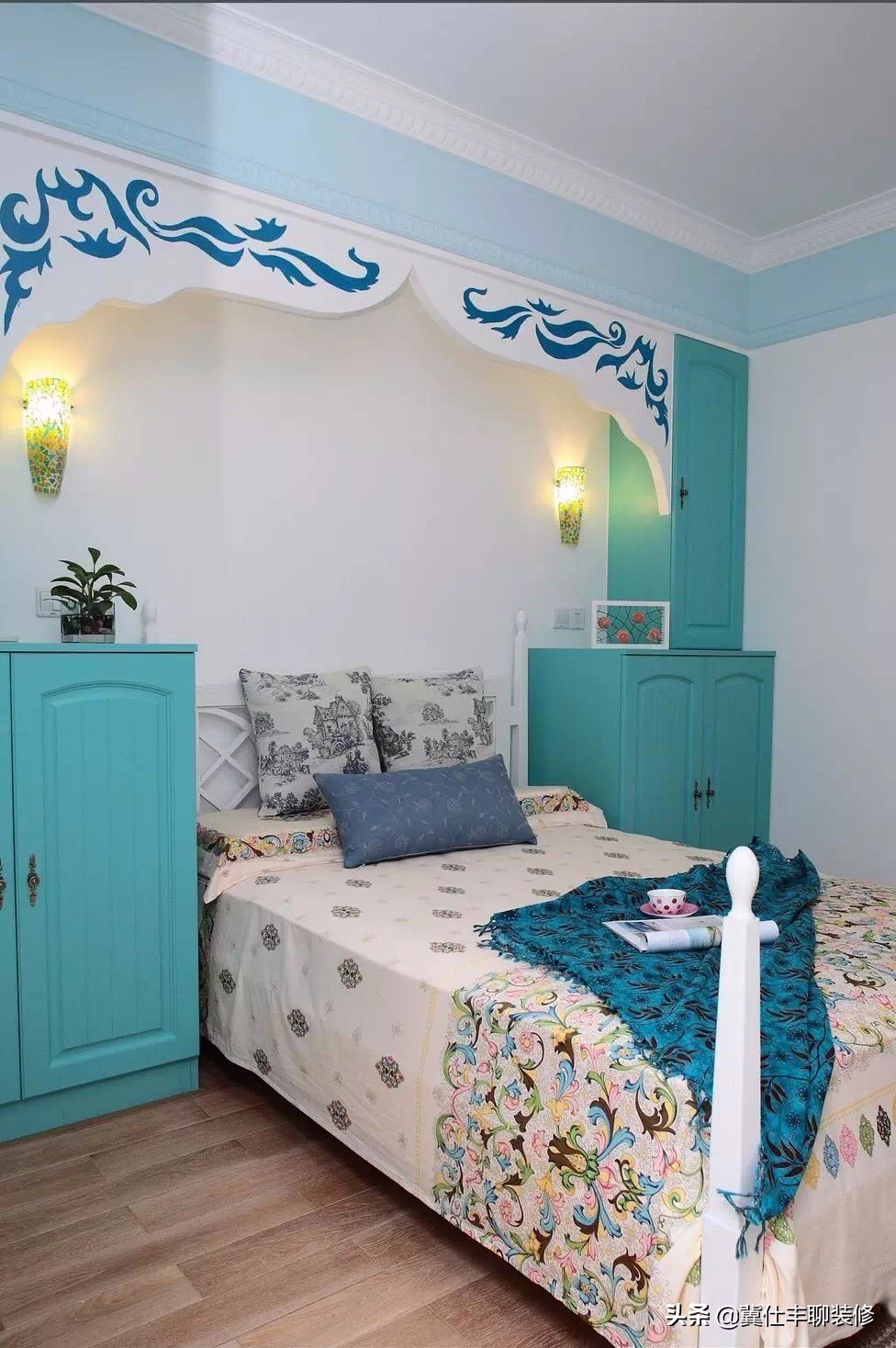 Porch
Entering the porch district, is it attracted by the Mediterranean style? Fancy paving cultural floor tiles, light blue walls, ceiling composed of wood or white wood, green shoe cabinets, brick pots, and mosaic door stones, skirting and skirting lines, and Is the flower basin beside the pot?
living room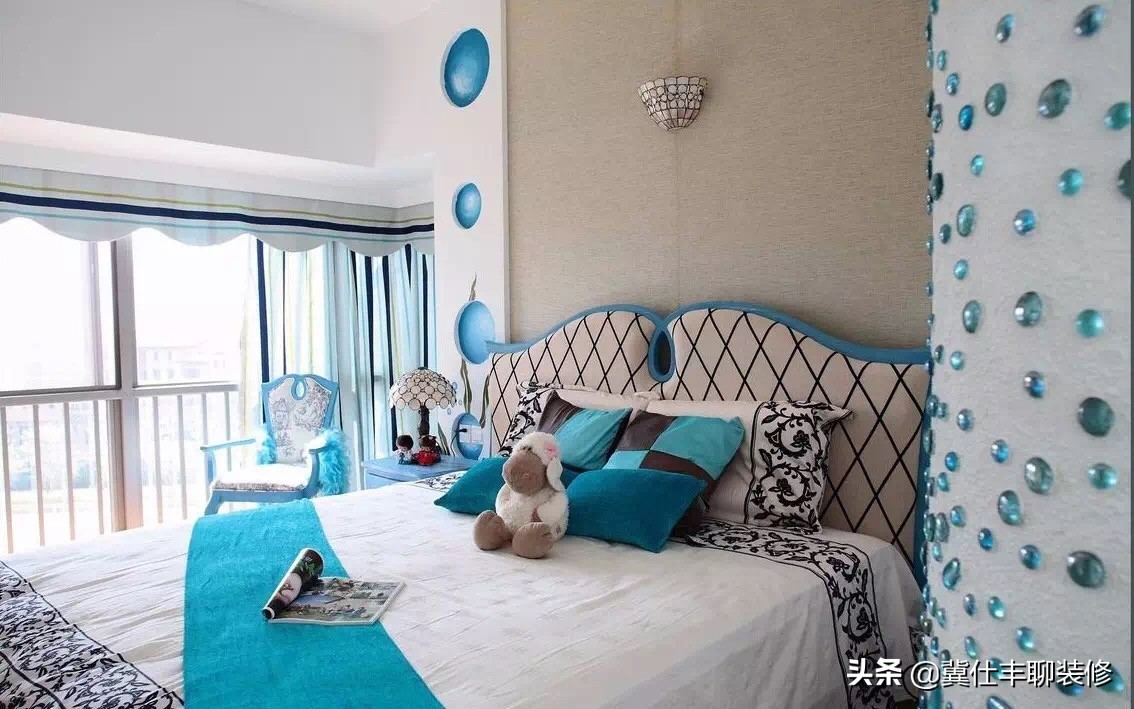 After walking through the fancy gate door, I came to the public area. The blue and cyan in the living room immediately came into view. From the coffee table, sofa, TV background wall, to the marine landscape painting on the wall, is the breath of the Mediterranean very. strong?
Dining room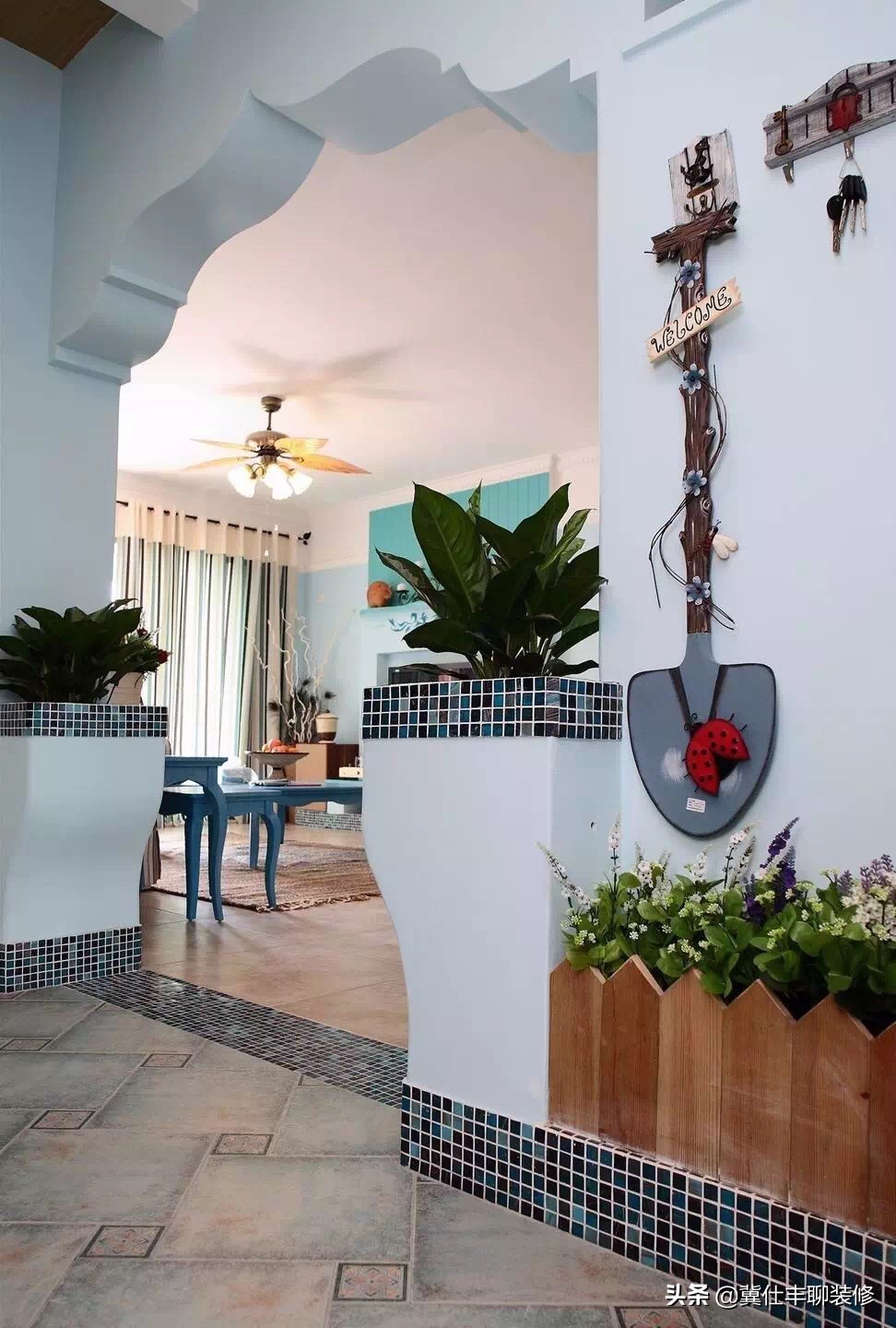 The restaurant is designed as a card -type, blue dining chair, cyan wall, semi -circular window, fresh and romantic; the bottom of the card also carefully uses the same mosaic as the porch.
kitchen
Open kitchen, painted the sky flower into light blue. What is more creative is that the ground wave wiring uses flower bricks to make a special pattern. Looking at it from a distance, it has a texture like a carpet.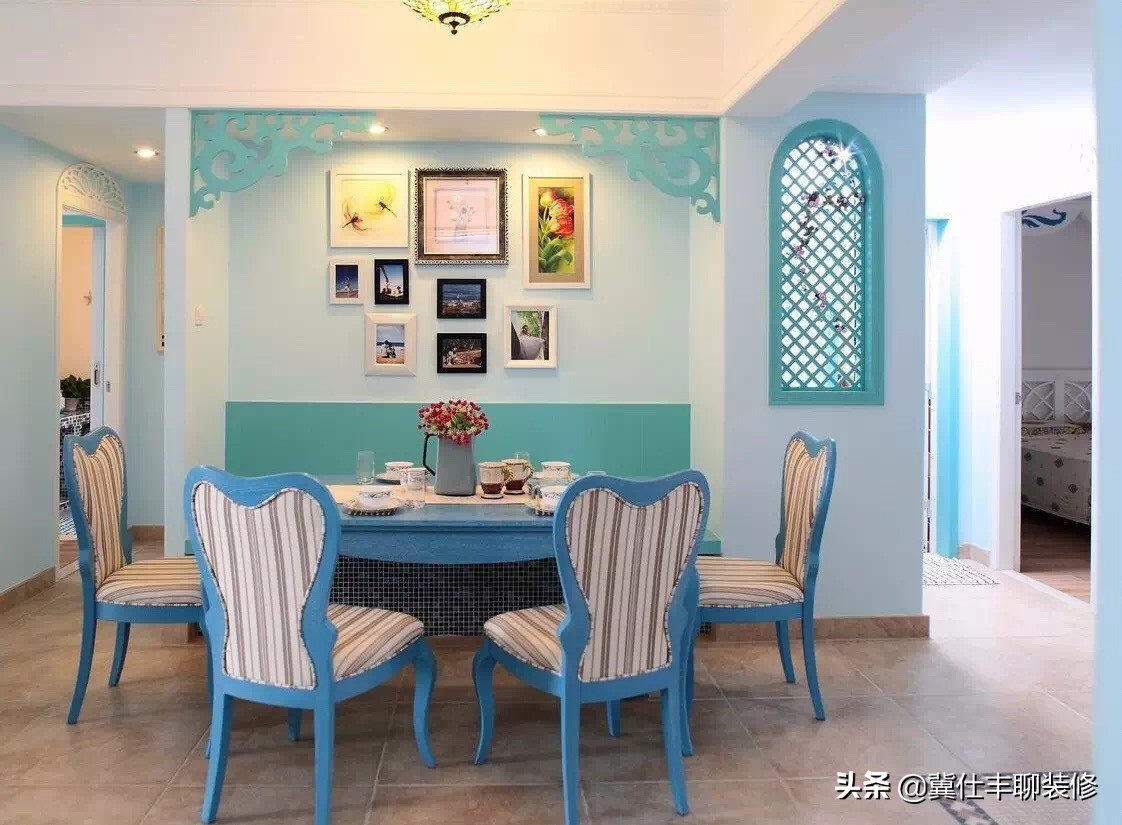 Bedroom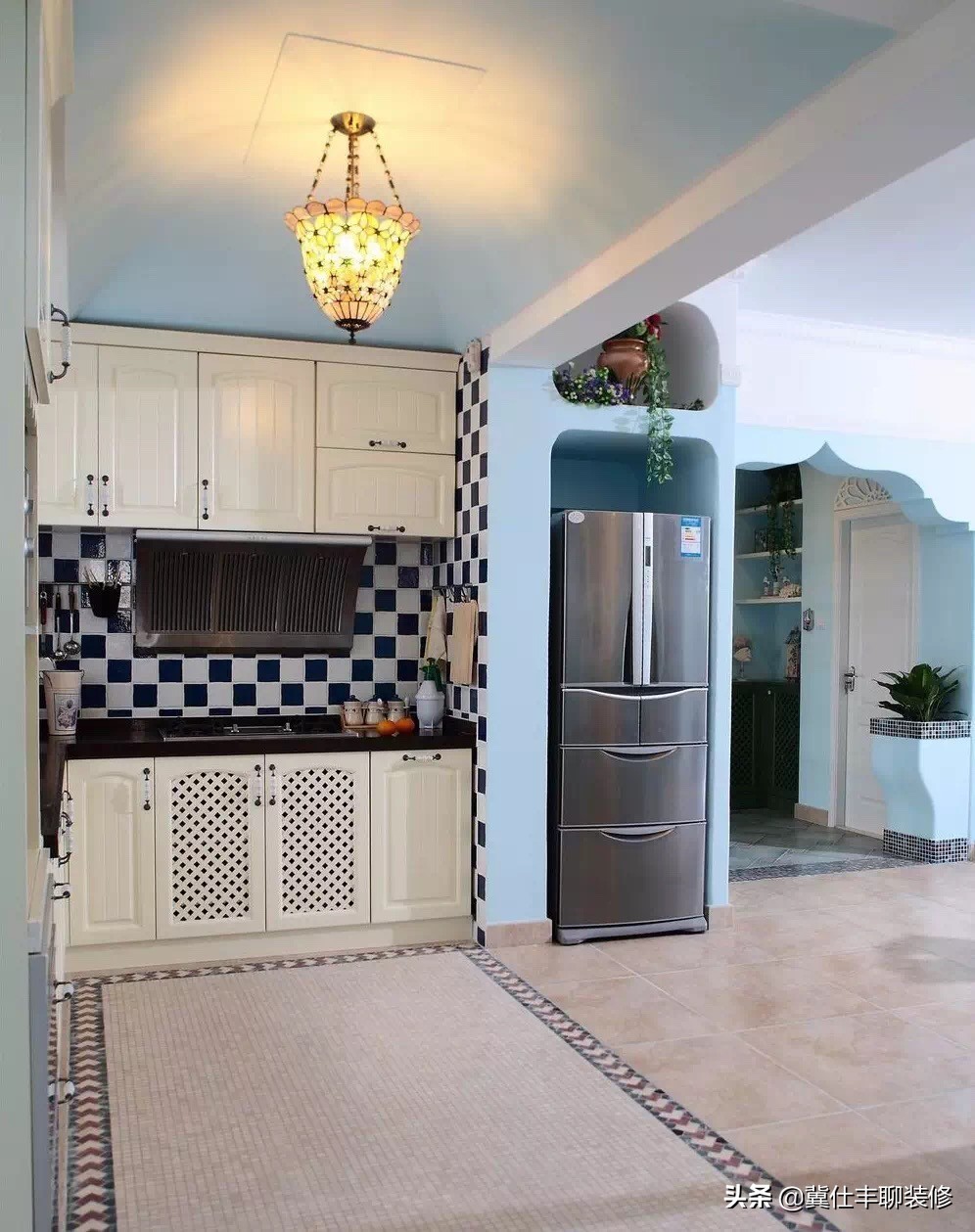 Entering this bedroom, the color of the theme is still blue. From bed body, to bedding and bedside tables, to the leisure chair on the balcony, the fresh and romantic blue makes the bedroom look particularly relaxed and natural.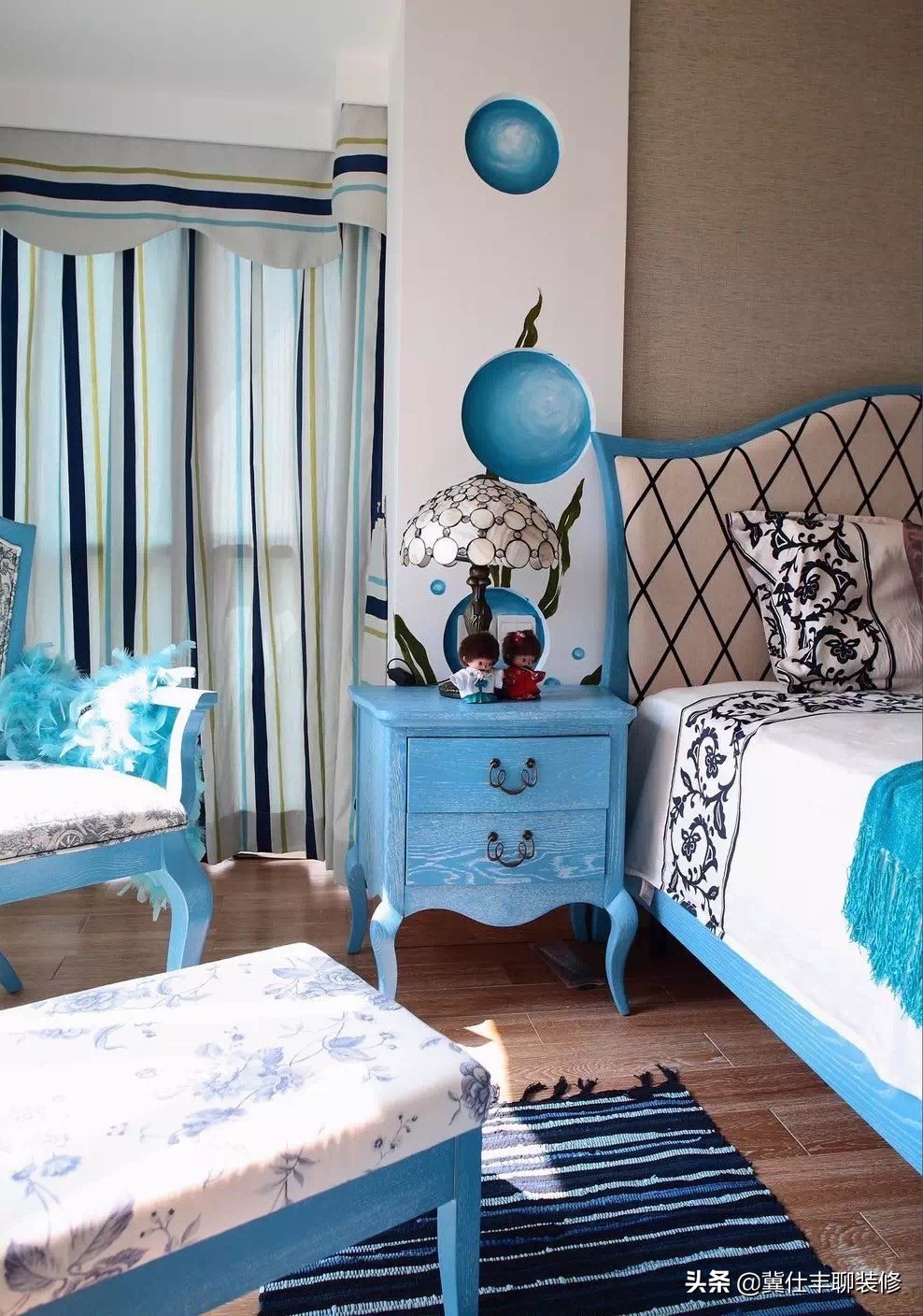 Bedroom second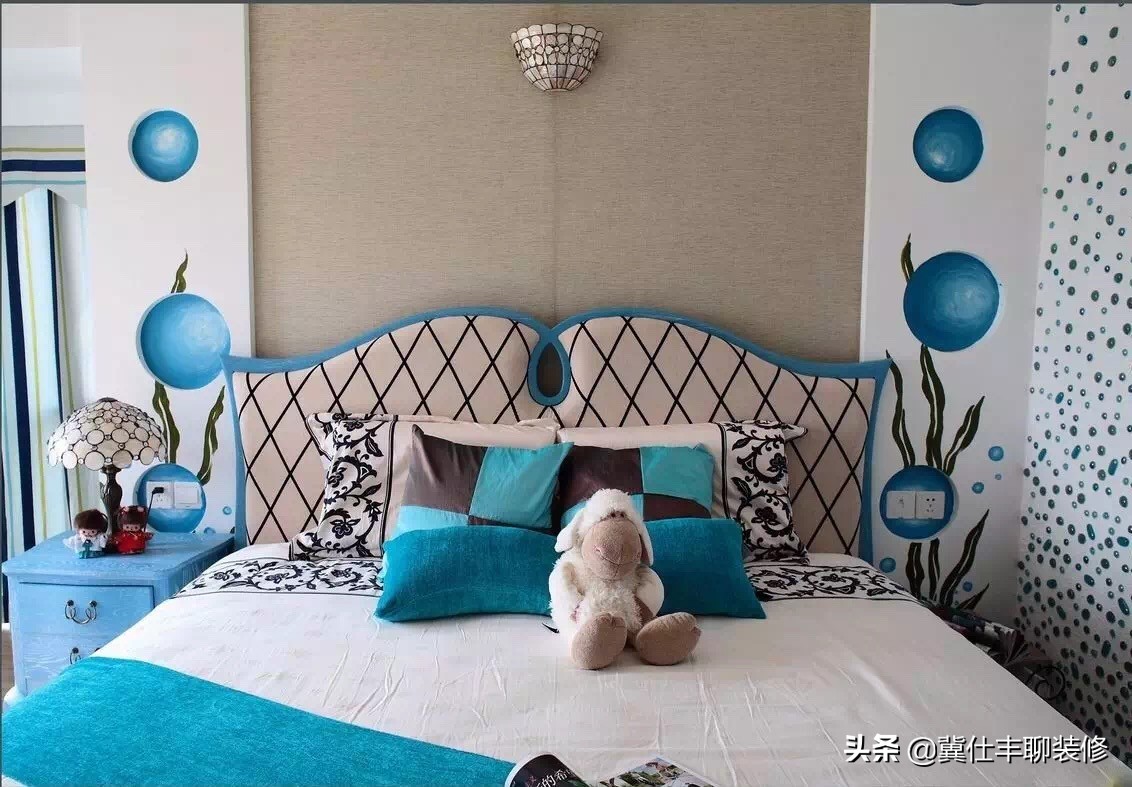 The second bedroom is also based on blue and cyan. The plaster line is painted into blue. The custom cabinets on both sides of the bedside are connected with two symmetrical fancy carvings, adding a lot of charm of the Mediterranean Sea Essence
Washstand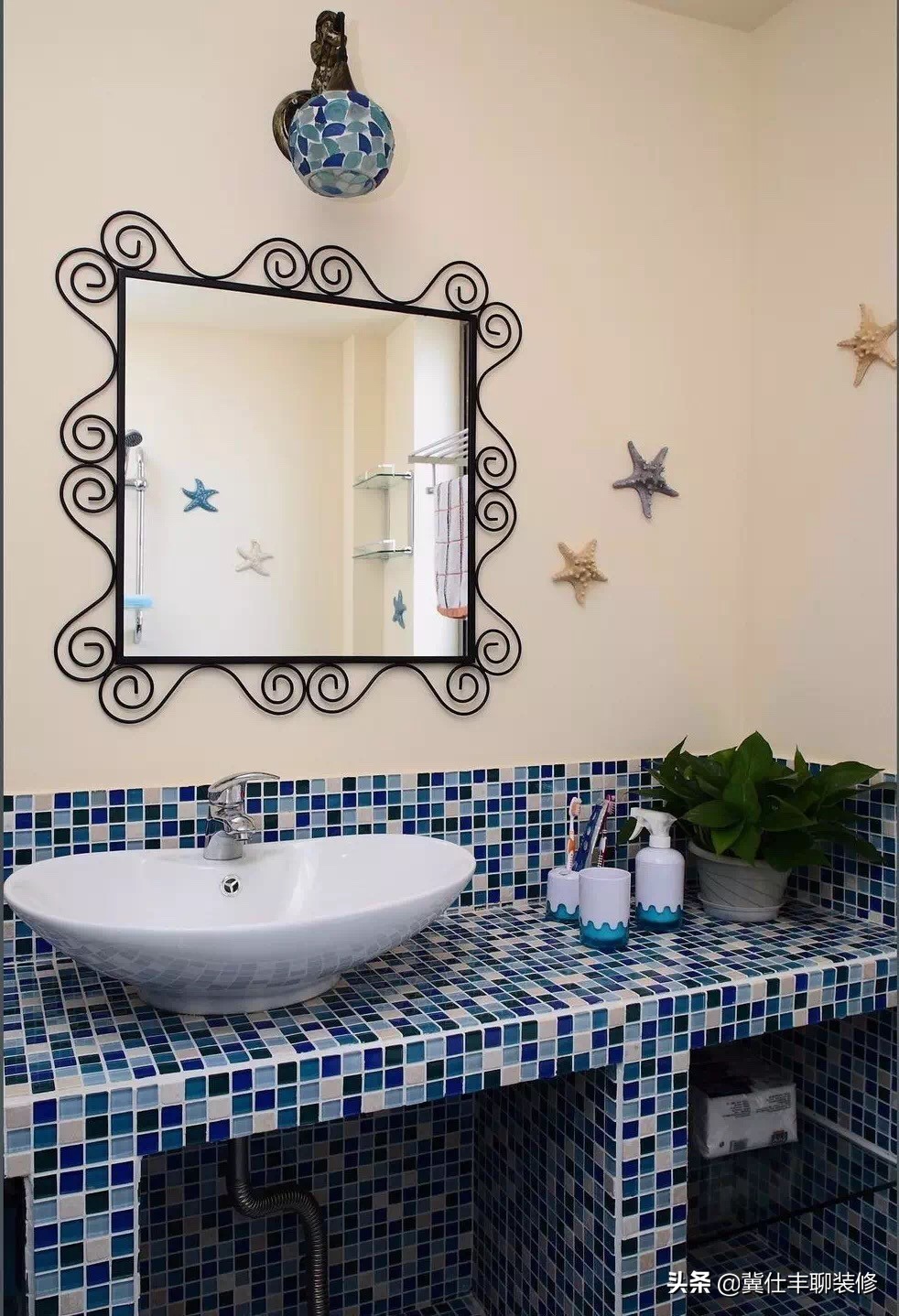 Is the brick -toas washing table eye -catching? The surface is paved with mosaic tiles. The basin selected the form of the basin on the pot. Even the tooth cup carefully chose the blue embellishment style. A small hand -toilet shows the lightness and nature of the Mediterranean style.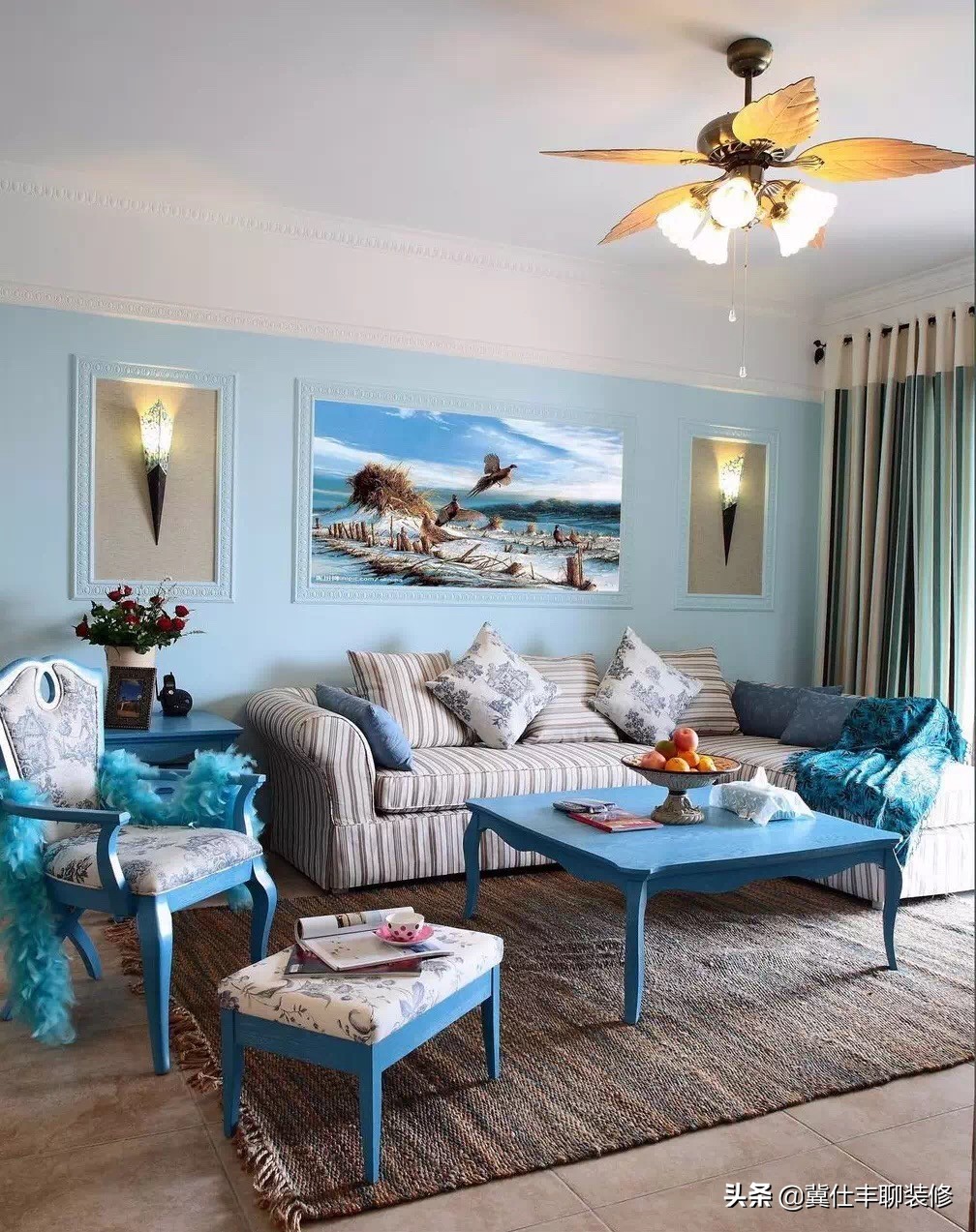 Brick flower pots, brick handwashing tables, mosaic door stones and skirting lines, as well as tile waves, this Mediterranean -style house is really beautiful!
Selecting the decoration directly, not only saving money, but also enjoying the full supervision and five -year warranty! For details, please pay attention to [Xiuchao selection and decoration], or click "Learn more" below
---