I am still smart, and the bedside background wall hit a whole circle, left blank on both sides, which is practical and convenient.
I bought a small apartment, and I racked my brains during the decoration and wanted to have more storage space that does not occupy the land. After all, the house has lived for a long time, and the items will be more and more. So all the space storage cabinets were made. For the bedroom, I decided to add a circle of storage cabinets to the bedside background wall.

The bedside background wall hit the cabinet, then the original bedside table has no room to place. Although some people think that the bedside table occupies the place and is the chicken ribs, I still think it is very convenient to put mobile phone glasses before going to bed, so I still want to hit the cabinet in the cabinet. At the same time, retain the function of the bedside table.
You can reserve a part of the open space on both sides of the bedside as the bedside table.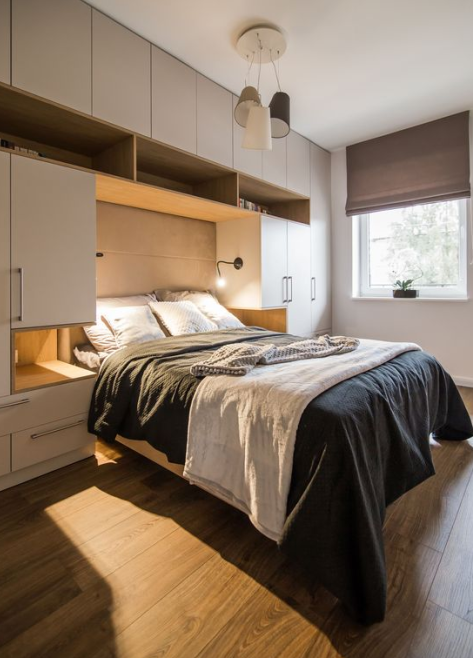 Secondly, you can choose to hang the shelf on both sides as the bedside table. Reserve 30cm wide space to install suspended shelves. It can be used as a single layer or double -layer. The storage and placement are equally practical, and it is usually very simple to clean. There is no sanitary dead corner.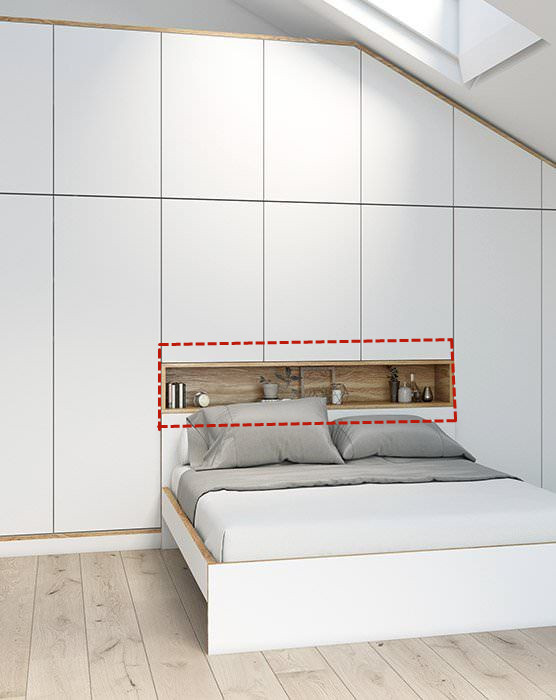 However, it should be noted that the square shelves will form edges and become hidden dangers. If there are children or elderly people in the family, it is not recommended to install it.
Or choose two sides for alien bedside tables. The side panel is not closed, which is similar to the first, but it is more convenient than the first one. It is open to the bedside and can be used on the bed to get items, which is super convenient.
Don't forget to reserve sockets and switches on some walls that leave the empty. Charging and switching lights can be available for easy use.
In addition to the use of both sides, you can also use the horizontal niches as a bedside table. Open 20cm high niches above the bedside, so that commonly used items can be placed on it, but pay attention to sorting and cleaning.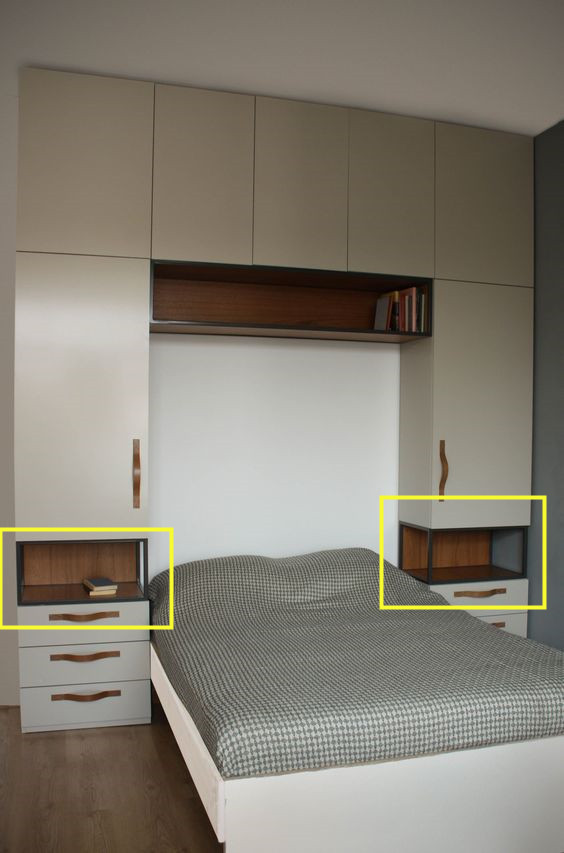 The bedside is used as a back -shaped storage cabinet, and 20cm wide as a bedside table on both sides is strong and simple and simple.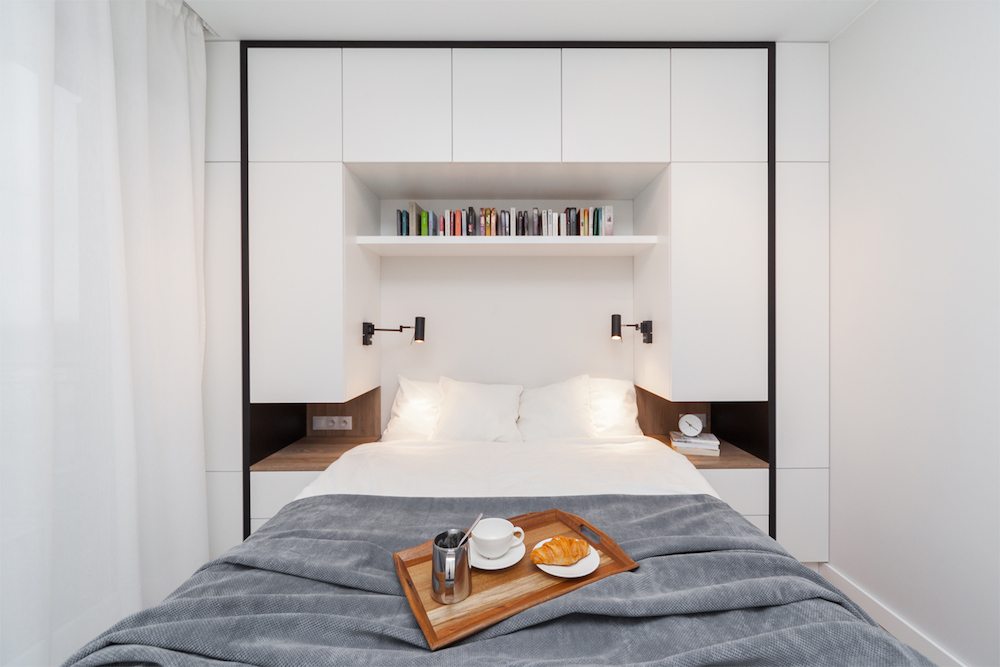 A circle of storage cabinets is hollowed out as the bedside table on both sides. This bedside table has a stealth effect from the front.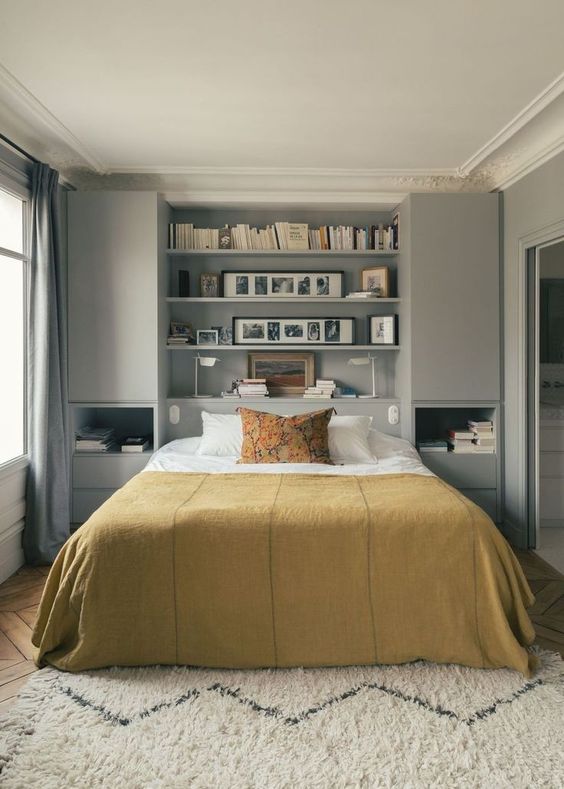 Of course, the storage cabinet of the bedside is not full to the ground, and it is also possible to leave the bedside table in space. However, this design, the dead corner becomes more, the accumulation of gray is serious, it is not conducive to cleaning, it is not recommended to do.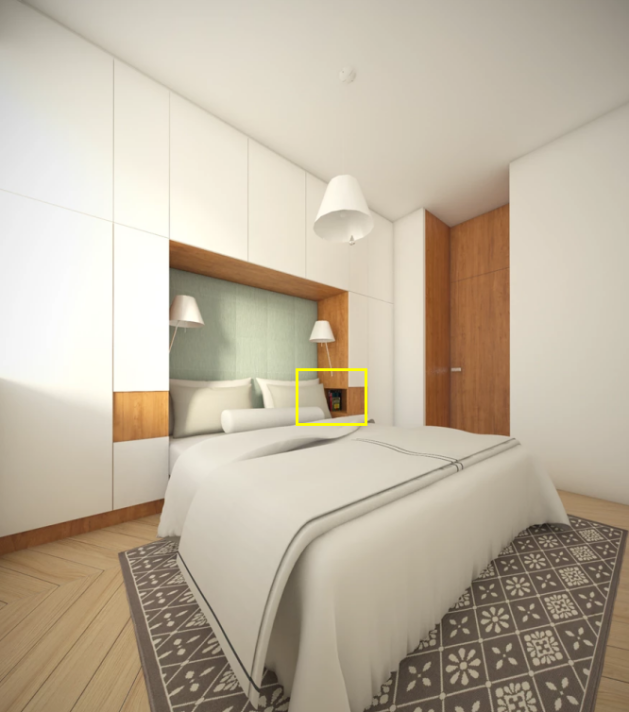 (The picture comes from the Internet)
---