Intelligent renovation! Actually & Hengjie Sanitary Ware Intelligent Hi Buy Festival Fire Open
Epidemic, enlarge the attention of health
Intelligence, let quality lives set off
May 4th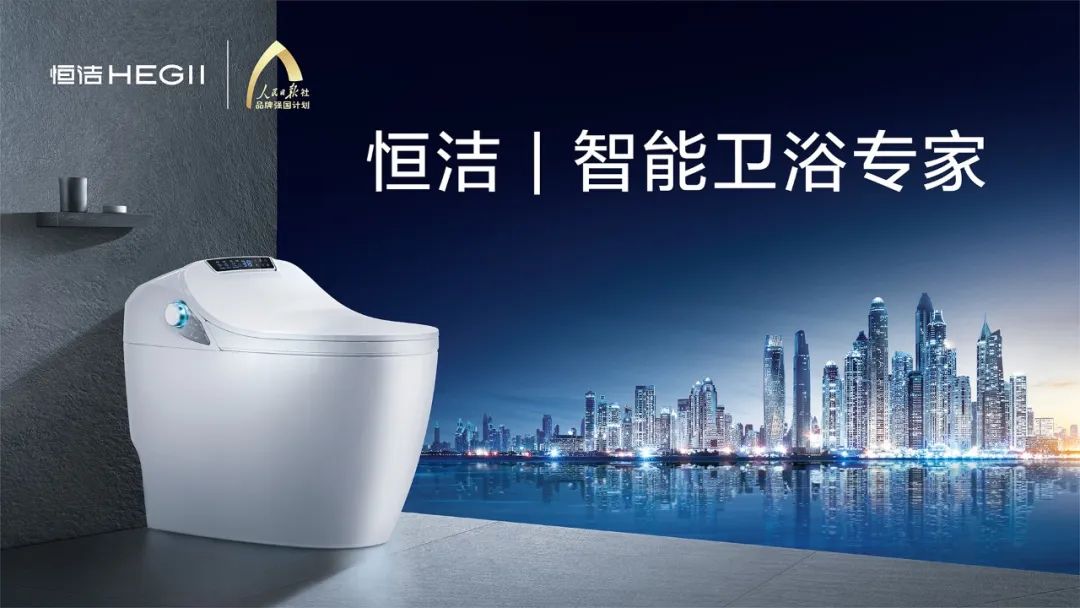 Intelligent Huanjia-Actual Home & Hengjie Sanitary Ware
The Intelligent Hi Purchase Festival will start in the home in the country!
Actually, it is a leading enterprise in China's high -end home furnishing market; Hengjie Sanitary Ware is the only representative of the sanitary nation -based brand and smart bathroom expert of the "Brand Power Plan" of the People's Daily. Over the years, he has maintained in -depth strategic cooperative relationships with Hengjie in the fields of stores, new domestic products promotion, and brand co -construction, and has also achieved many good results for the industry and consumers.
With the theme of "Intelligent Renewal Home", the two parties jointly organized the smart Hi purchase festival. It aims to be in the background of consumption upgrade and the post -epidemic era. , Focusing on the new domestic products that focus on industry problems and consumption pain points, to meet the new needs of Chinese families in various dimensions such as health, comfort, convenience, and security.
Hengjie Star Products · Help you enjoy life
Good products, from the beginning of meeting the needs of users, many Hengjie Star products have become a powerful backing for upgrading quality life.
■ Hengjie Q9 smart toilet, gathered more than 40 national patents, is not only a smart toilet benchmark product, but also an explosive product of the mid -to -high -end smart bathroom market.
Q9's water whistle can flushing system, which integrates three core patented technologies, which can quickly and stabilize and clean; the constant net sterilization system can achieve up to 99.99%of the sterilization rate to ensure the safety of the toilet; one -click knob design, more even more Humanity, the elderly and children can also easily control it; Q9 also has induction, touch, lift the triple smart flip mode, live water, heat technology, 28.5 ° somatosensory seat design, etc., all will use experience to the extreme.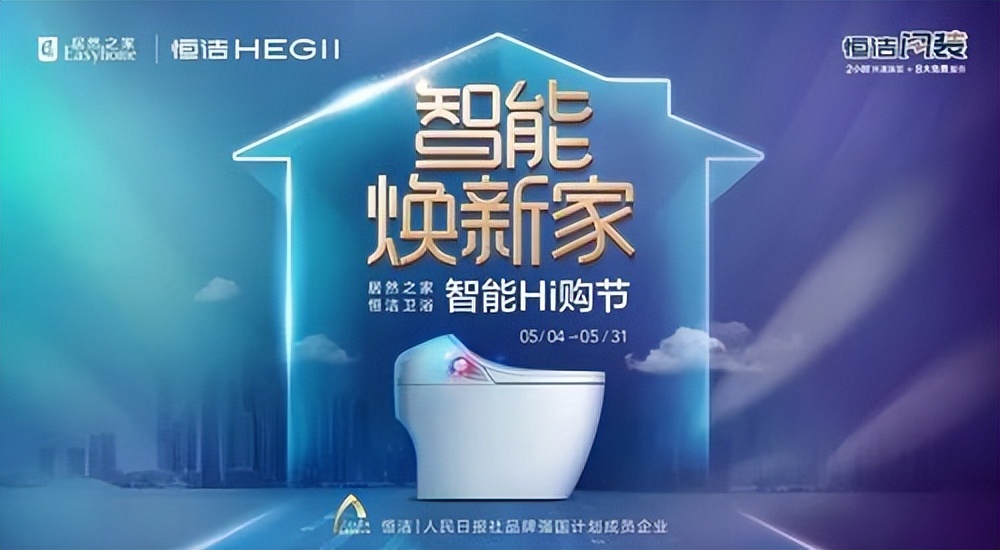 ■ Hengjie's new R series, minimalist aesthetic face value, cleaning intelligent positioning, won the German Red Dot Design Award in 2021 without listing.
In addition to using smart toilets as the starting point, Hengjie closely follows the needs of Chinese families, and relying on a number of original patented technologies to empower Hengjie's new domestic products optimization and upgrade various sanitary products experience.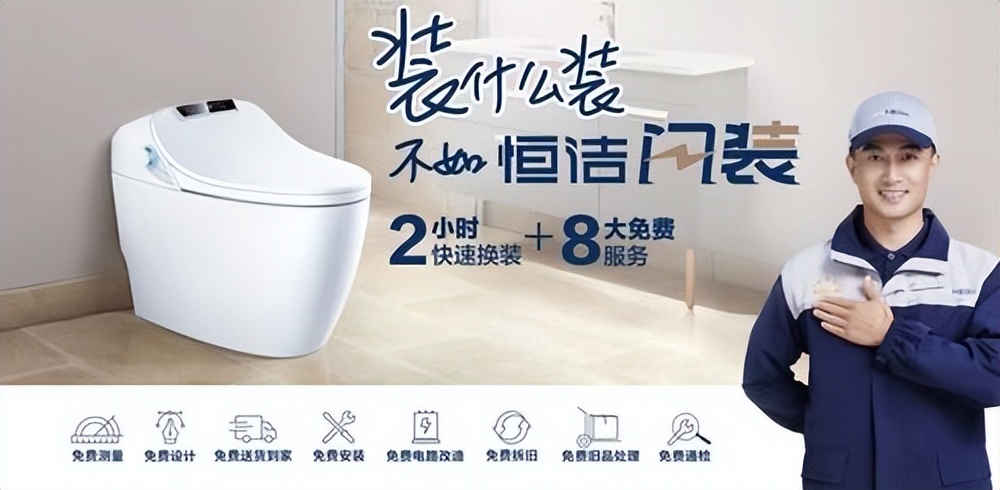 ■ Hengjie C9PRO electric heating toilet, which combines super whirlwind strong impulse and comfortable and safe toilet experience, is super convenient and over -worrying.
■ Hengjie waterproof multi -layer solid wood bathroom cabinet, the substrate passes a number of rigorous moisture -proof tests, is not only the strength of the substrate, it is solid and durable, and the waterproof and moisture and anti -moisture resistance performance is better than the international. Tide; Hengjie wooden alloy bathroom cabinet, warm as wood, tough as gold, healthy bacteriostatic, level 0 mildew.
■ Hengjie T9 water net constant temperature shower, has a new coating of Hengjie Water Net technology; its 10 -level corrosion -resistant coating, not afraid of the humid environment, more resistant to corrosion and scratching The temperature is fast and stable, the fastest response is 0.2s, and the minimum water temperature fluctuates, making the shower farewell to the cold and hot, more comfortable and pleasant.
■ Hengjie is easy to go to a series of shower rooms, using industry innovation -adjustable patented technology, avoided, exempting measurement, perfect bathroom, and immediately possess.
Hengjie Flash · Help you change new and worry -free
Smart bathroom life is very comfortable, but worrying about the installation of smart bathroom products is very annoying? In this smart Hi purchase festival, the latest "Hengjie Flash" service, with fast, convenient and peace of mind, will become a big surprise for consumers.
The "2 -hour fast dressing +8 free service" contained in "Hengjie Flash" has not only become a new highlight of Hengjie service, but also provides a one -stop comprehensive scene for Chinese families who want to "change new". Service solutions have become an important service guarantee for Chinese families to enjoy intelligent quality life as soon as possible.
("Hengjie Flash" online cities: Tianjin, Shanghai, Beijing, Chengdu, Nanjing, Jinan, Shenyang, Qingdao, Foshan, Chongqing, Changsha, Xi'an, Hangzhou, Shijiazhuang, Nanchang, Kunming Lanzhou, Urumqi, Liaocheng, Cangzhou, Yinchuan, Luzhou)
Hengjie Welfare · Help you full of firepower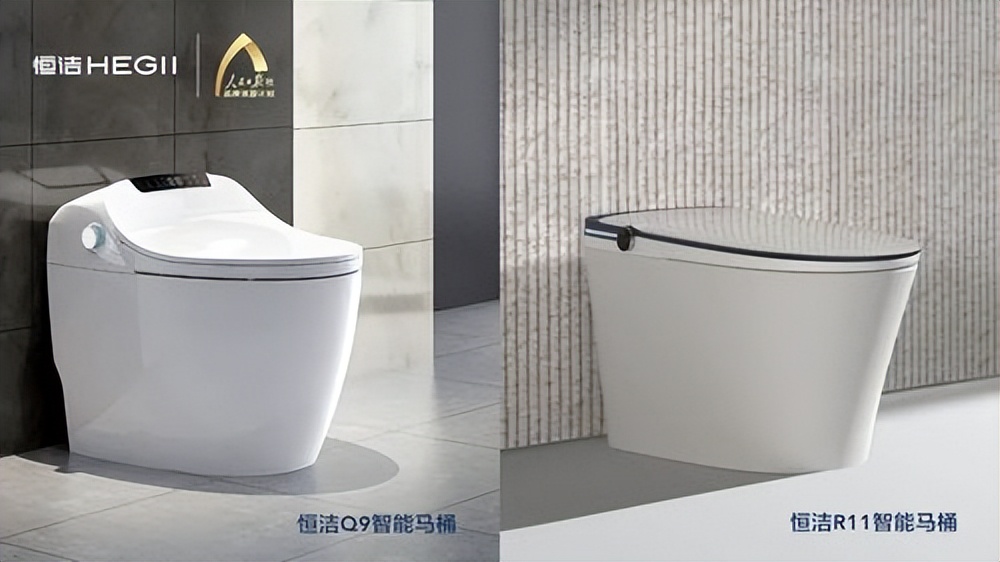 When you come to the Intelligent Hi Purchase Festival, you must renew your life with intelligence, nor do you forget to unlock your exclusive consumer benefits.
During the event, you can enjoy the exclusive free door -to -door ruler and the 3D design of the bathroom space 3D when you go to the store to make an appointment; users who successfully place orders can also enjoy free delivery transportation services, free door -to -door demolition and installation services.
Of course, among the many consumer benefits, the most exciting thing is that as long as you buy the Hengjie Star Intelligent Toilet Q9, you can enjoy the special subsidies for new domestic products.
In the extreme experience, he witnessed the hard -core reality and purchased quality home in great value. On May 4th, Smart Huan Xinjia-Actually & Hengjie Sanitary Ware, Smart Hi purchasing festival was grandly opened.
---