Ricoh launches a new smart whiteboard: use 42-inch E-Ik screen to support connected collaboration
Ricoh, famous for digital cameras, has recently launched a huge smart whiteboard product with E-Ink.
This new product is called Ricoh Ewhiteboard 4200, equipped with a 42 -inch large electronic ink screen, which is very close to paper on the surface, allowing users to write on the surface.
Ricoh EwhiteBoard 4200 has the advantages of electronic ink screens. It provides a paper writing experience similar to a paper under extremely low power consumption, and it can also connect to the local Wi-Fi network for tablet computers. This new whiteboard provides a unique way to cooperate with others, even if you are not in the same room. Since the product supports WIFI, two different whiteboards can be connected together, and the handwriting input from one whiteboard image to another. For example, this can be used to outline concepts and ideas in real time with people in different offices or other places.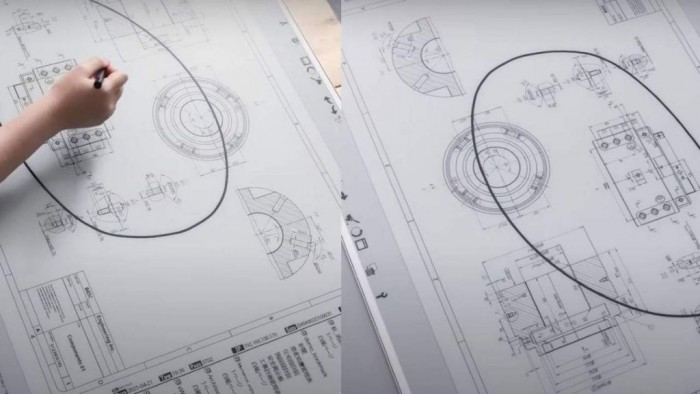 Although Ewhiteboard 4200 is large, it is very slender, only half inches thicker, and weighs only about 13 pounds. Ricoh installed a charging battery in the monitor so that the power supply is provided when there may be no power supply (e.g. when using it at the construction site). The device also provides waterproof and dustproof design for harsh environments.
Unfortunately, Rico said it only provides EWhiteBoard 4200 in Japan; it is unclear when it will be listed in other markets.
---