Elegant Chinese Letter Writing and Translation
On the eve of the National Day, the Japanese Overseas Chinese Press launched the Japanese diplomat Chiba's book "Elegant Chinese Letter Writing and Translation".
With the increase of Japanese companies' investment in China and Chinese and Japanese personnel, Chinese letters and email writing have been valued.The book improves the ability to read and write Chinese traditional letters, and correctly understands and translates Chinese letters. Combined with the traditional letters written by Chinese celebrities such as Mao Dun, Lu Xun, Cai Yuanpei, and Li Dazhao.The topics of euphemism, apology, greetings, congratulations, and hanging are divided into 10 lectures. Introduce the special knowledge and skills of letters appreciation and writing, which can help readers master the essentials of traditional letter writing in the shortest time and improve cultural accomplishment.
The author Chiba was a counselor of the Japanese Embassy in China. Out of his love and work needs for Chinese culture, he conducted long -term and rigorous study and research on Chinese letter culture.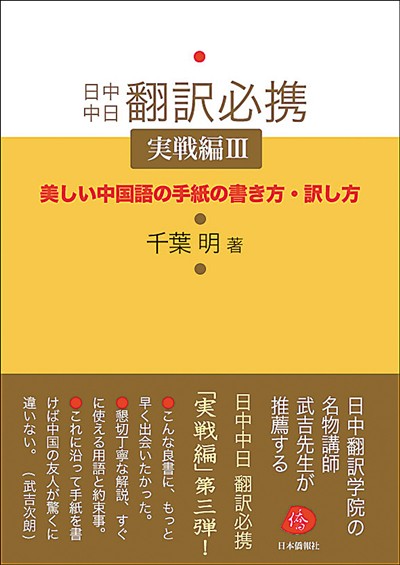 (Duan Yuezhong)
---