Yang Mi hit this jacket with Da Mei, the ultimate weapon for warmth in winter
The weather is getting colder, and the lovers who love beauty also wear thick winter clothes.
Compared with down jackets, the warm -keeping but more fashionable fur coat is loved by them.
Shearling coat
Last week, Yang Mi, "Bringing the goods", went to Universal Studios to check in, which triggered the "seeking the same model" on the entire network.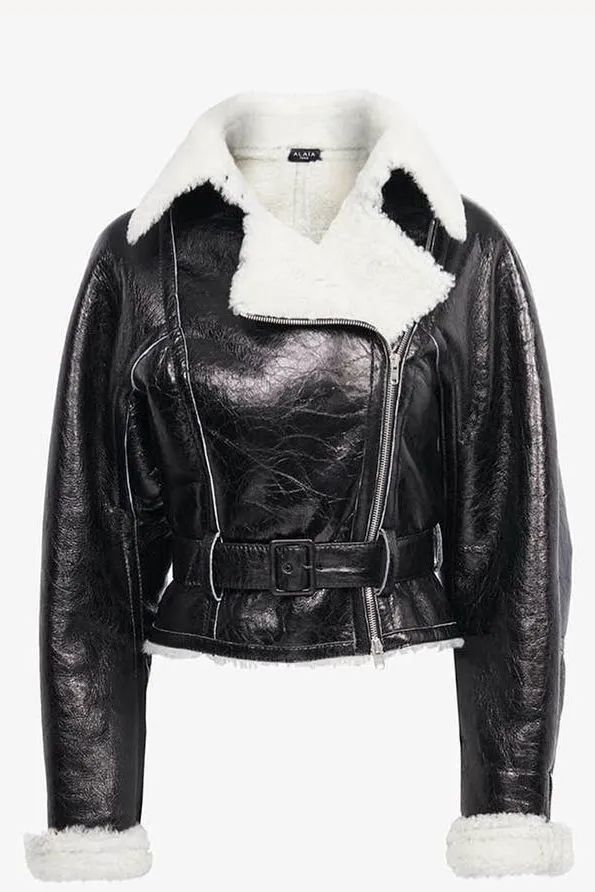 Let 's take the same model for everyone. Yang Mi wore Totême's black fur coat that day, NEWERA's baseball cap, MO & CO. Black trousers, and AMIRI sneakers.
Dakota Johnson, who has been busy promoting the new movie recently, also has the same paragraph, who has passed through several times.
At one time, I attended Deadline 's Contenders Film in New York. The thick creamy fur is not only warm, but also a little cute.
Another time was at the New York Airport. Although Gucci was very eye -catching, he still held the fur jacket tightly.
The weather is cold in winter, and down jackets and coats are often the first choice for everyone's jackets. If you want to be a bit different, Yang Mida 's co -pocket coat of this fur is also a very good choice.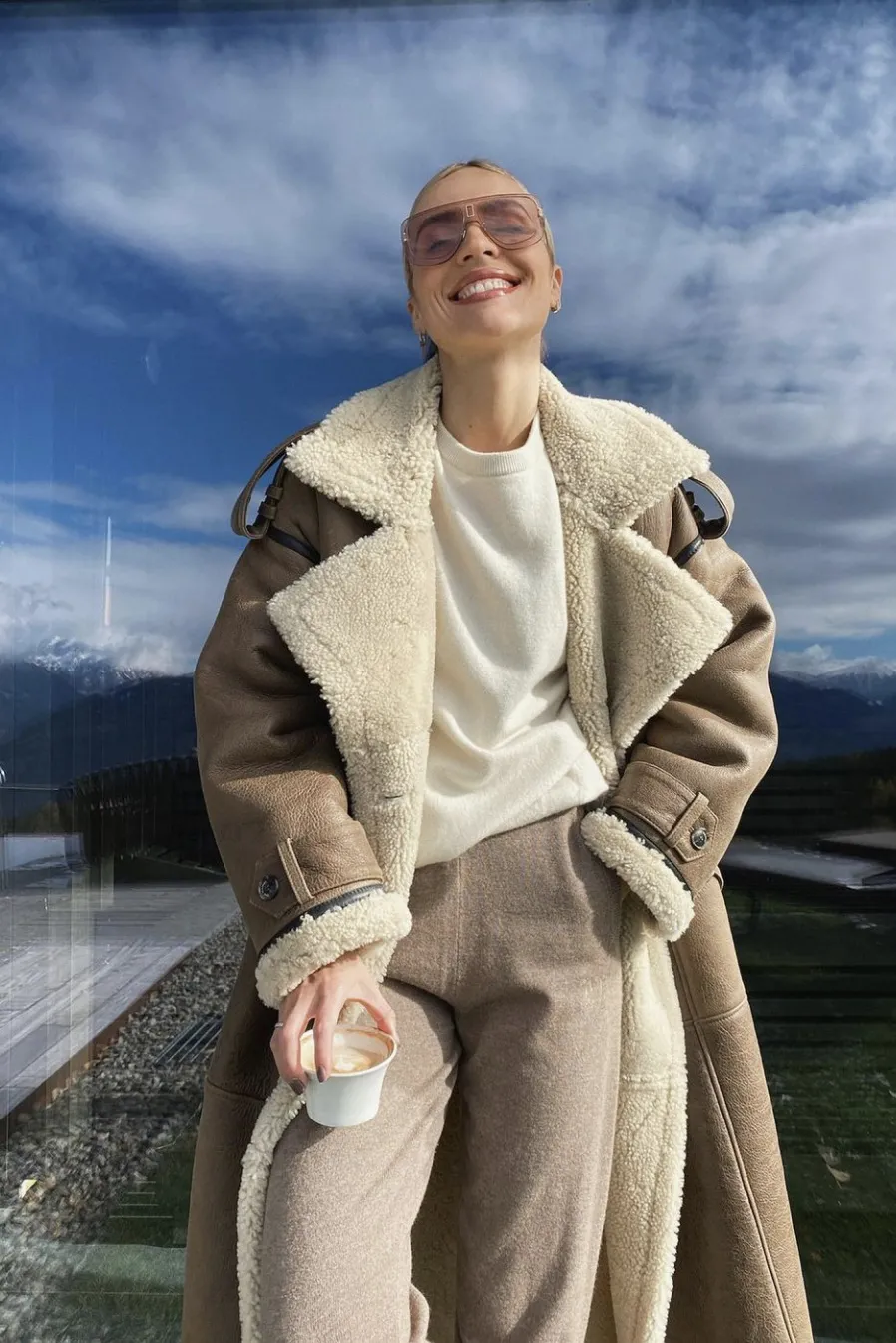 Because "Squid Game", Zheng Haoyan, who was not able to get angry, recently wore a super short jacket of Jacquemus, which is simple, playful and individual.
OOTD just updated in Ouyang Nana, with an AMBush black fur jacket with a white sweater, a black baseball cap with a small short hair, which is neat and handsome.
Two days ago, Jennie sent Instagram to miss Paris, and also wore a black fur coat, from the Alaïa 2021 autumn and winter series, paired with jeans.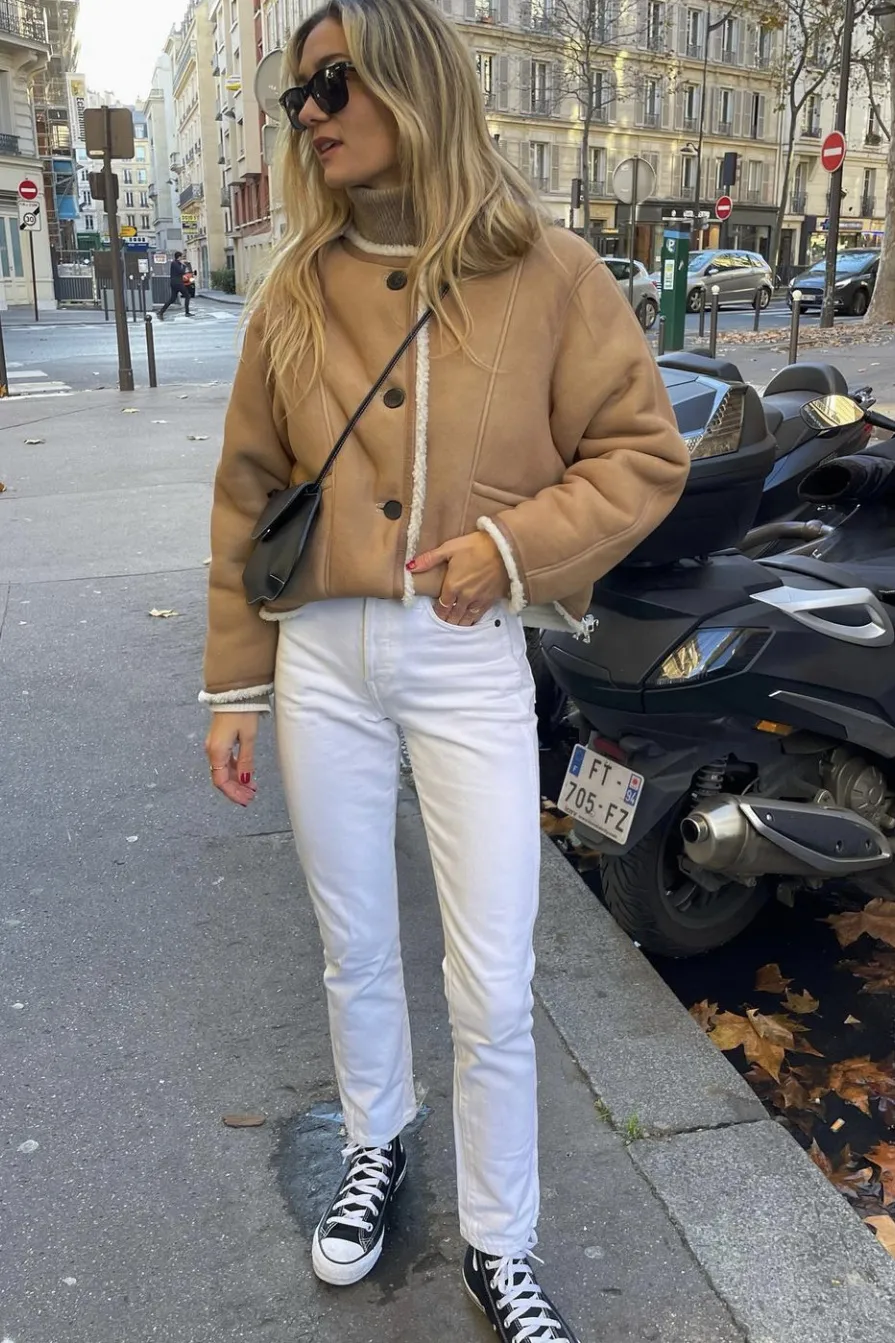 In the street shooting of Liu Wen's winter airport, the fur coat can often be seen. Most of them are light and stylish short jackets.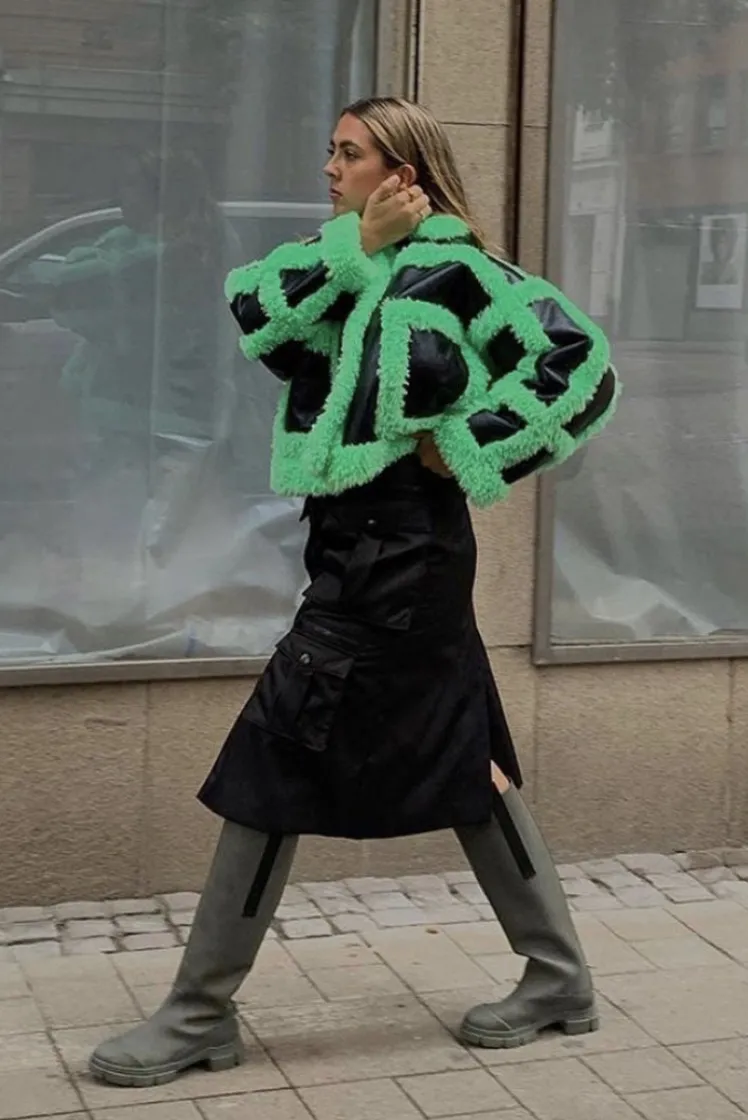 The most impressive goose mother is a set of LOOKs of Paris Fashion Week F, warm yellow fur coat, from LOEWE, with straight jeans and black ankle boots, very handsome.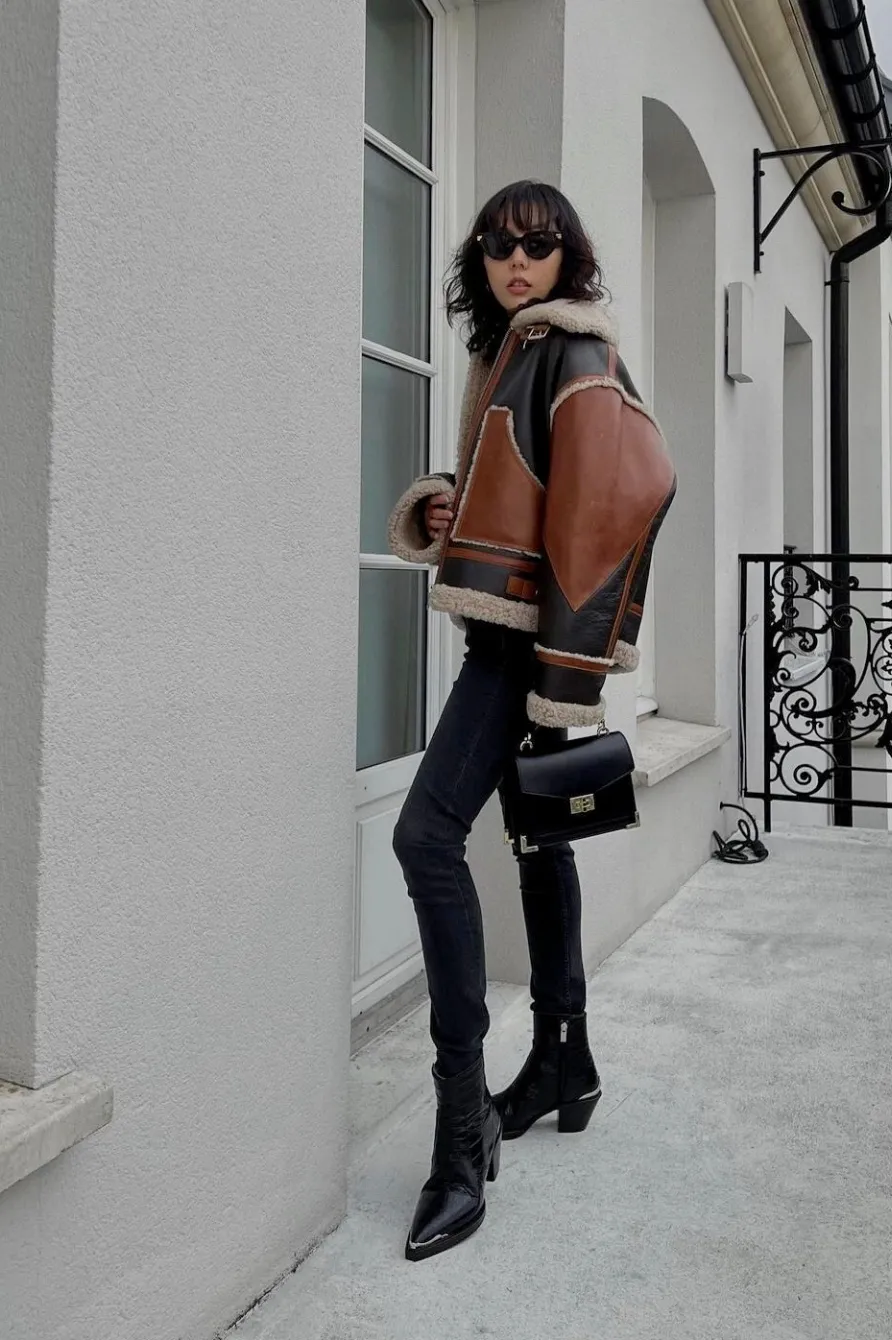 Although they are all fur jackets, from color, length to the version design are large, some are cool, and some have their own cuteness.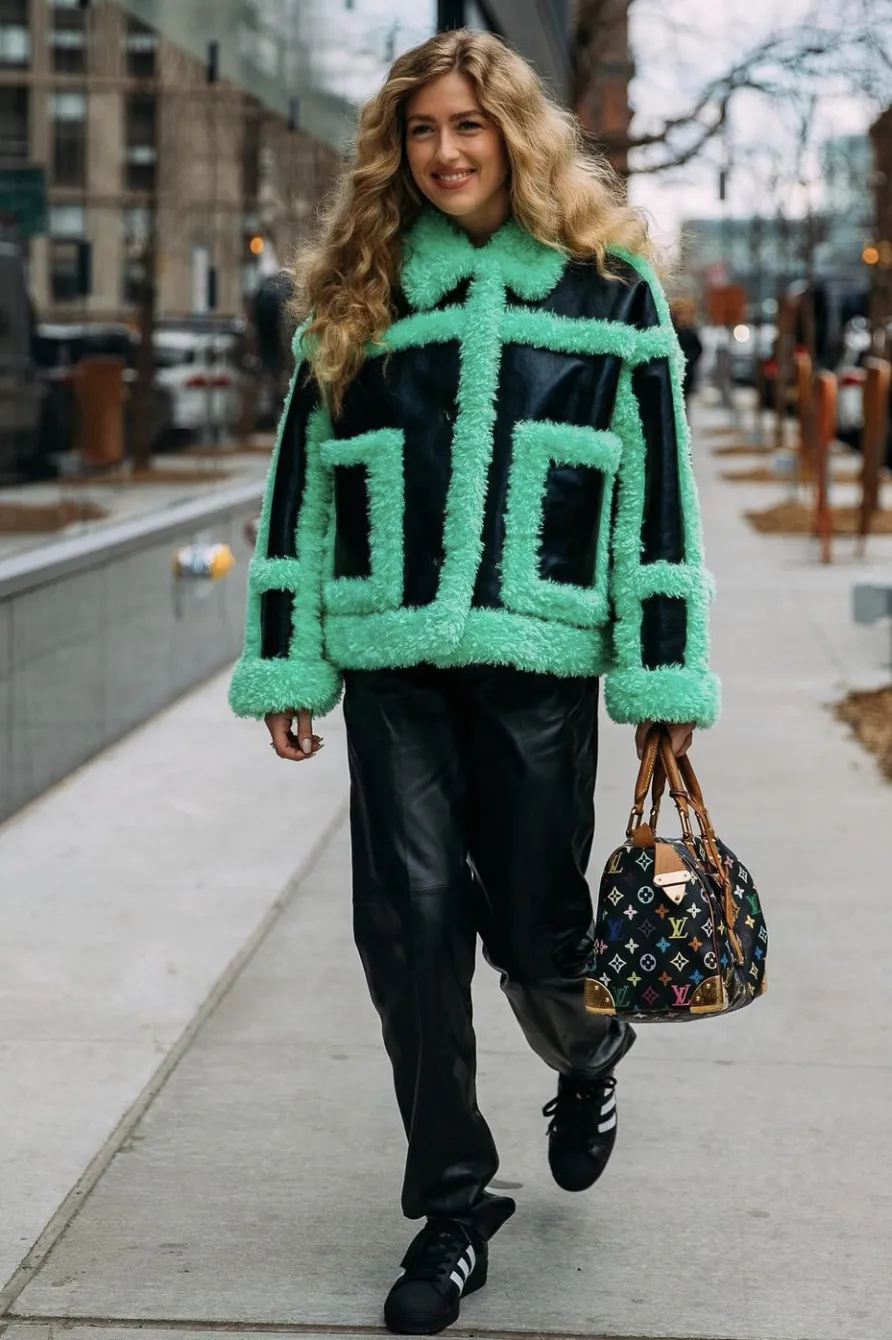 Which one is this year's explosive "net celebrity", which one is the most thinner? Talk to you with you.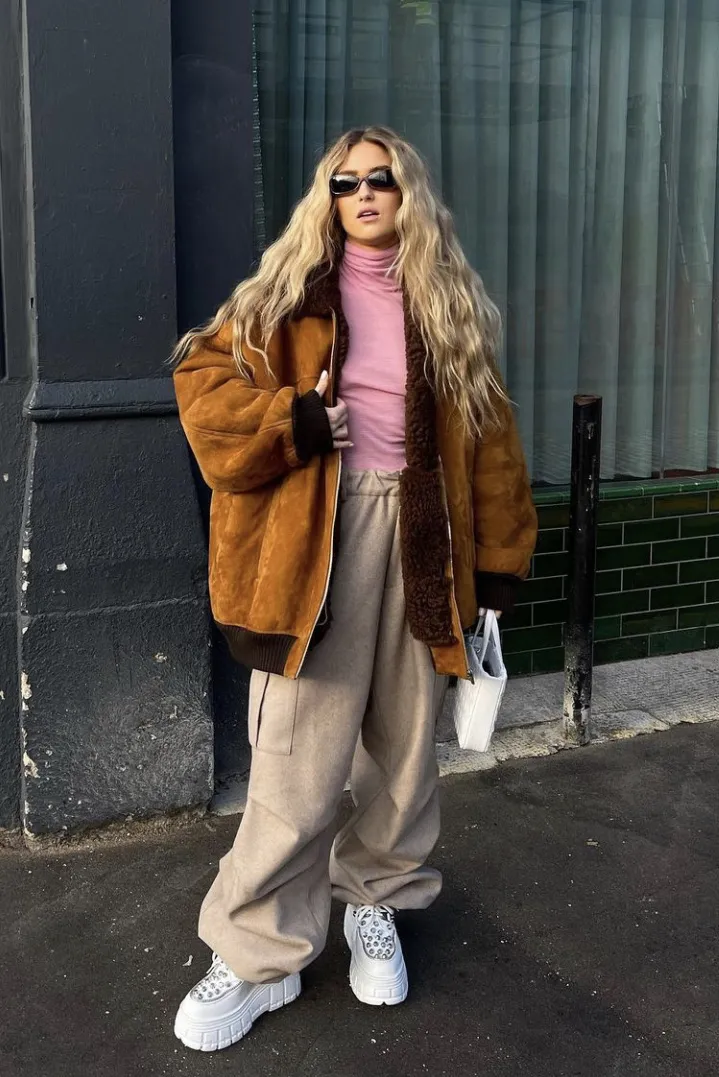 01
A story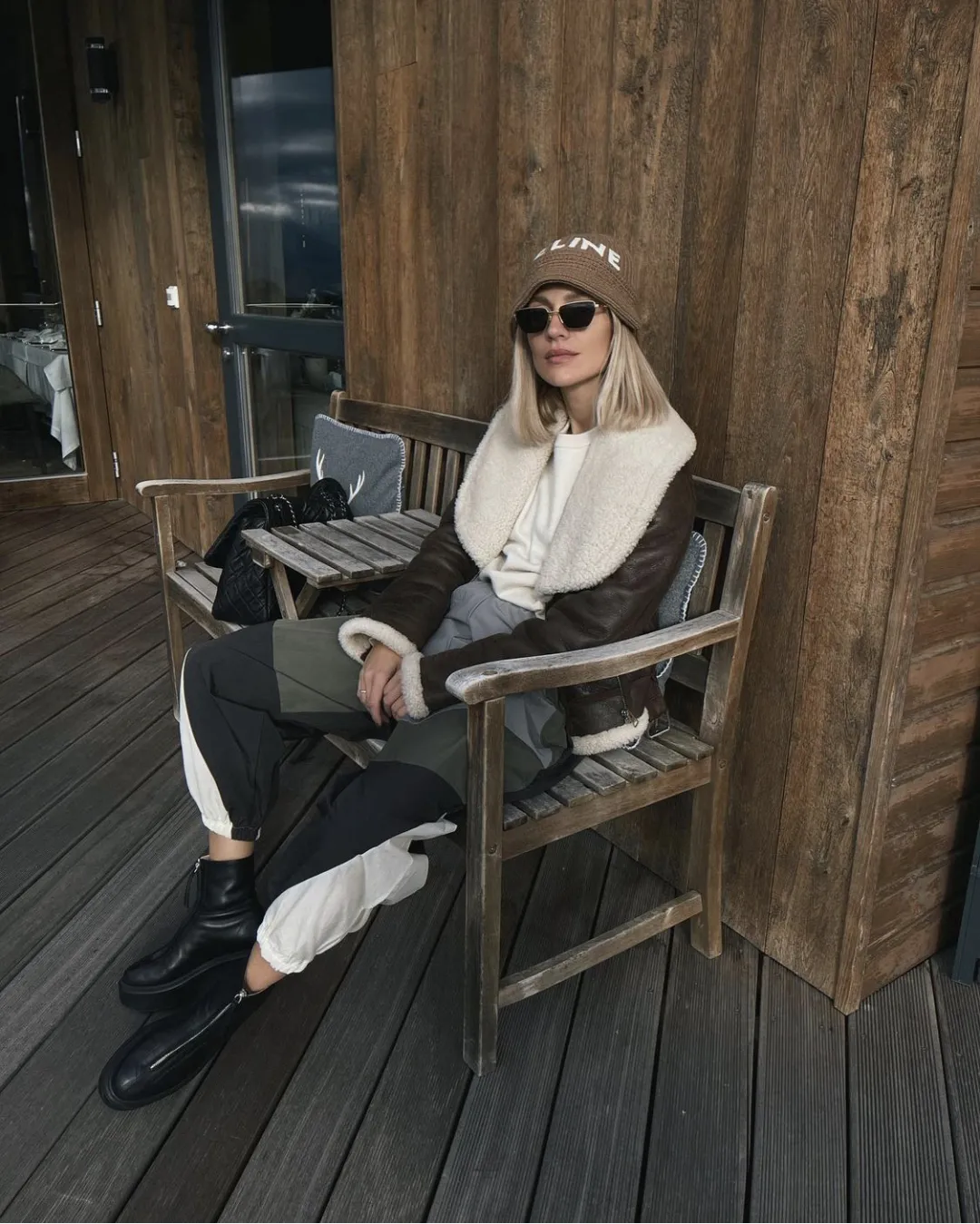 Classic item
The shearling coat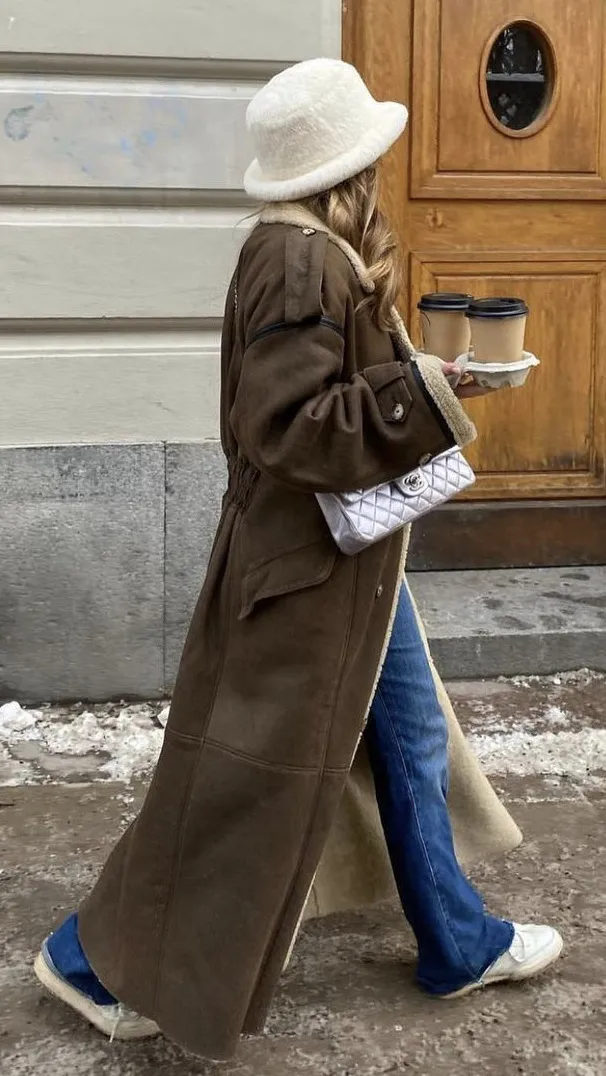 Fur -in -one coat, also known as sheepskin coat, English original word is shearling jacket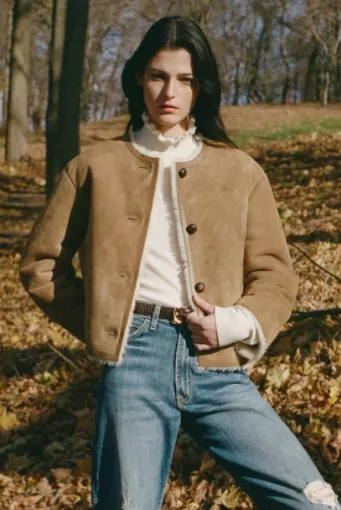 (Or shearling coat)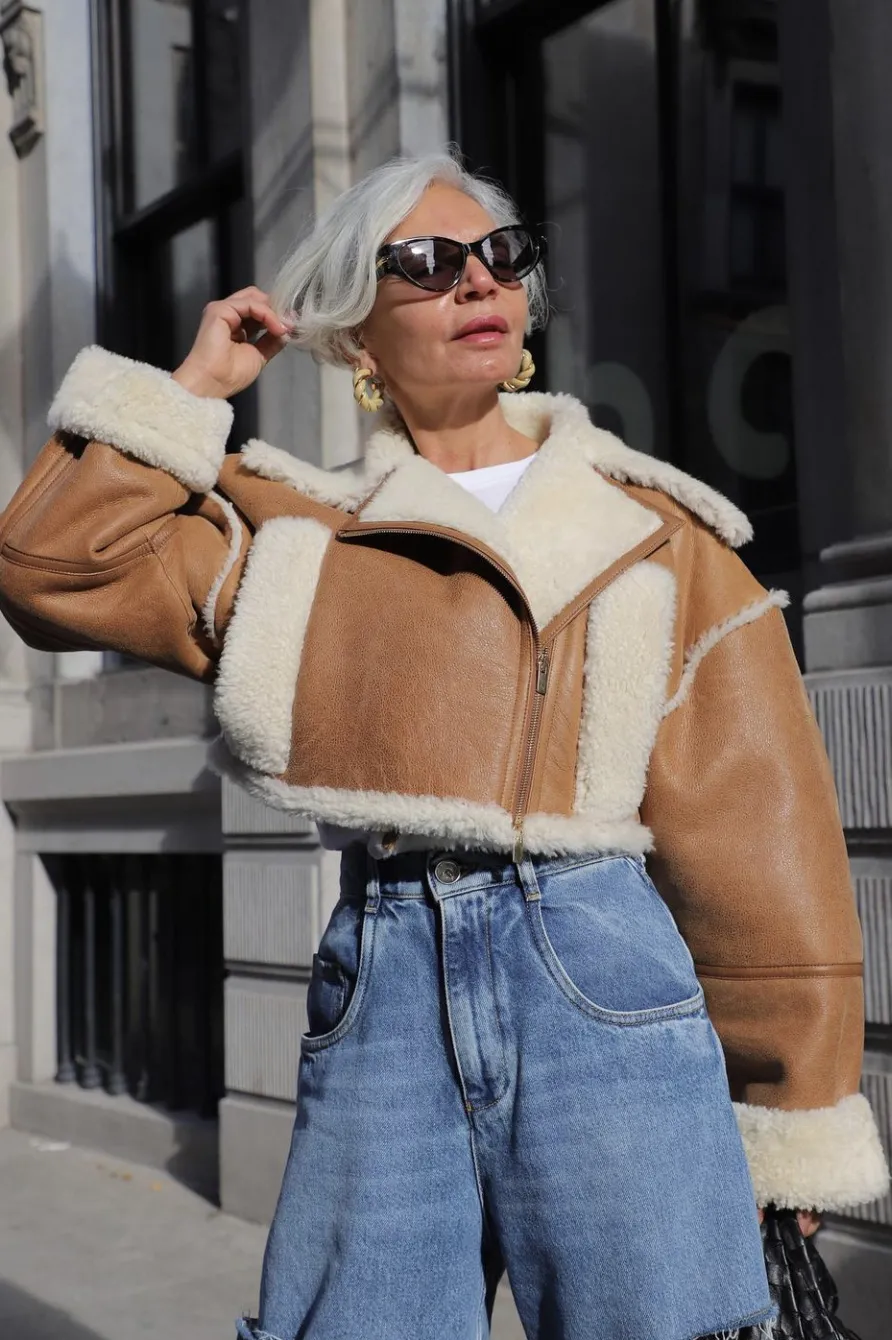 Essence
If from historical evidence, its initial popularity can be traced back to the stone era -ancient Homo sapiens used crude stone tools to make animal skin coats used for cold.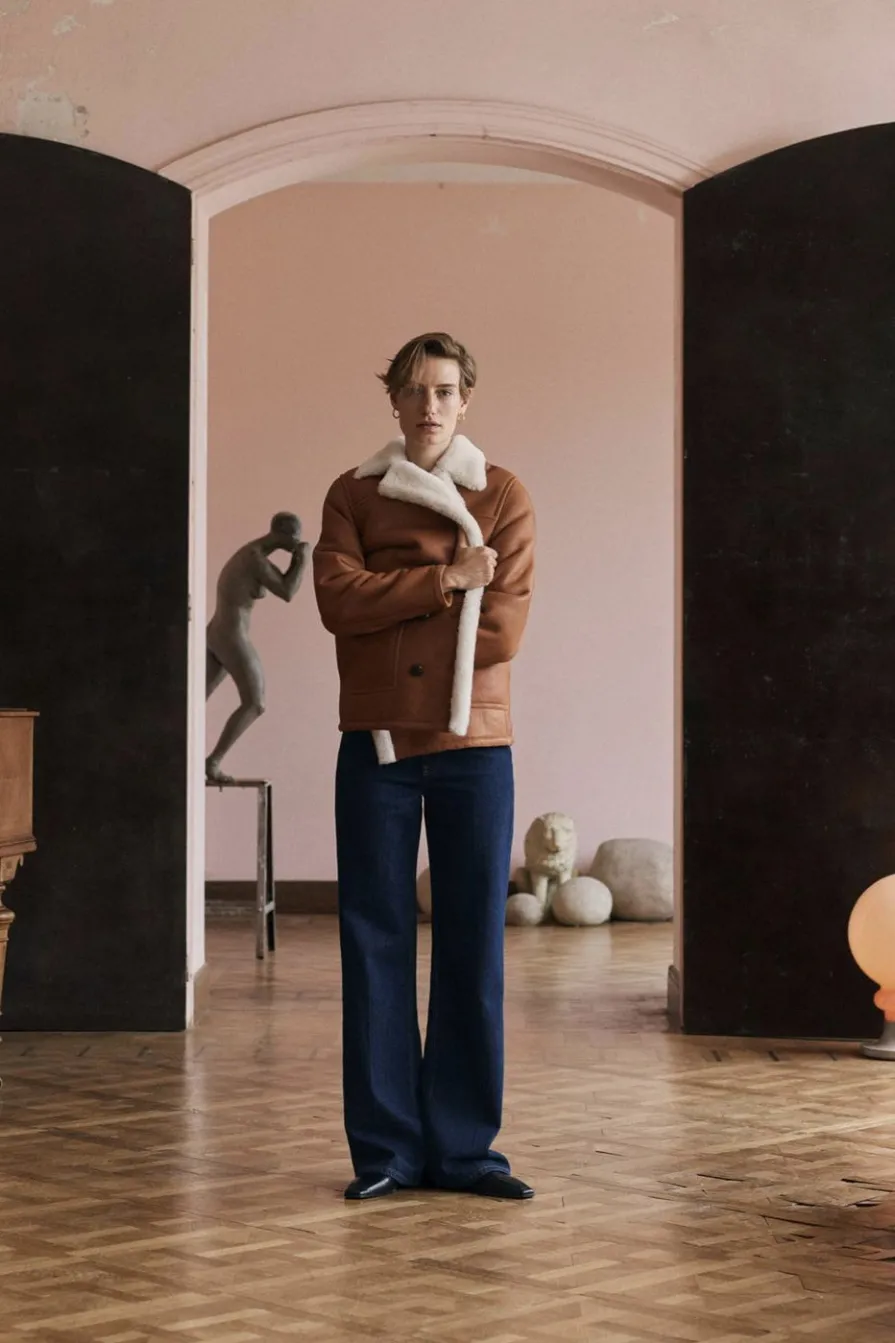 However, sheepskin hair jackets really become modern fashion, after World War I. At that time, pilots from the United States and European Air Force needed a coat that kept warm and firm and convenient operations to resist the high -altitude ultra -low temperature, so this pilot jacket made of sheepskin came into being.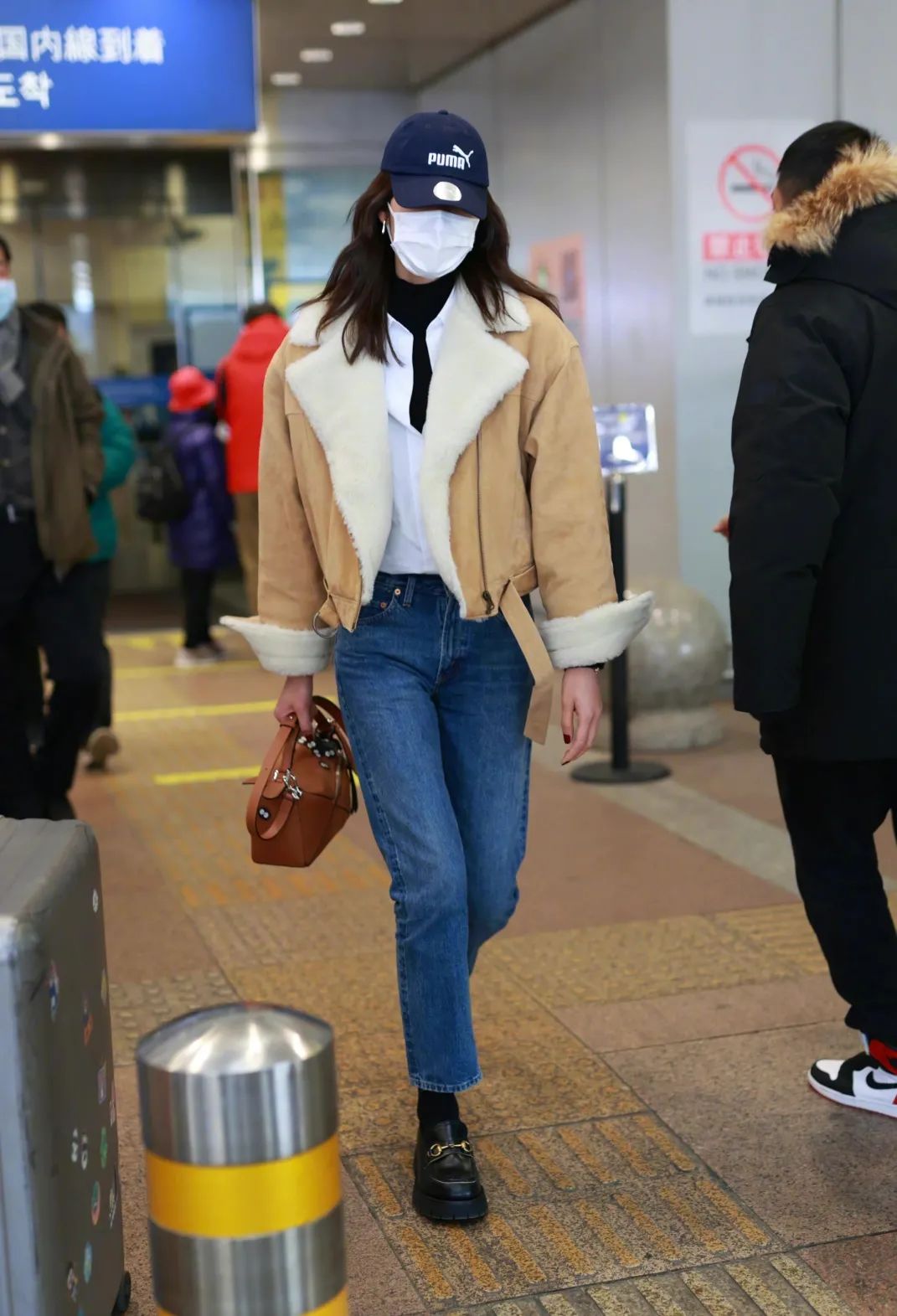 The iconic B-3 jacket became a standard military jacket for American pilots in 1934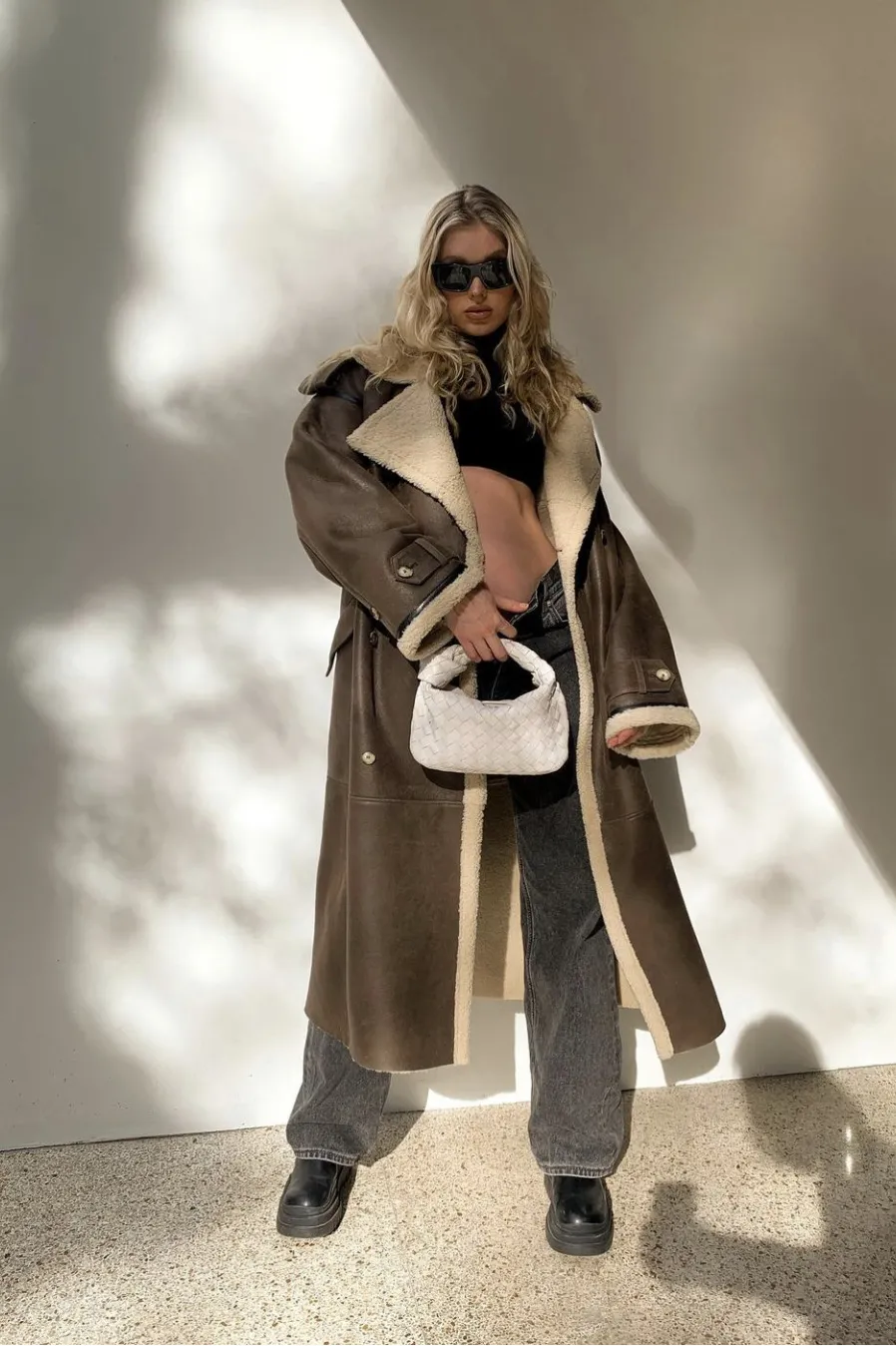 * Just as the horn buckle coats, teddy coats, etc., many functional jackets that were born based on practical births later became popular fashion items.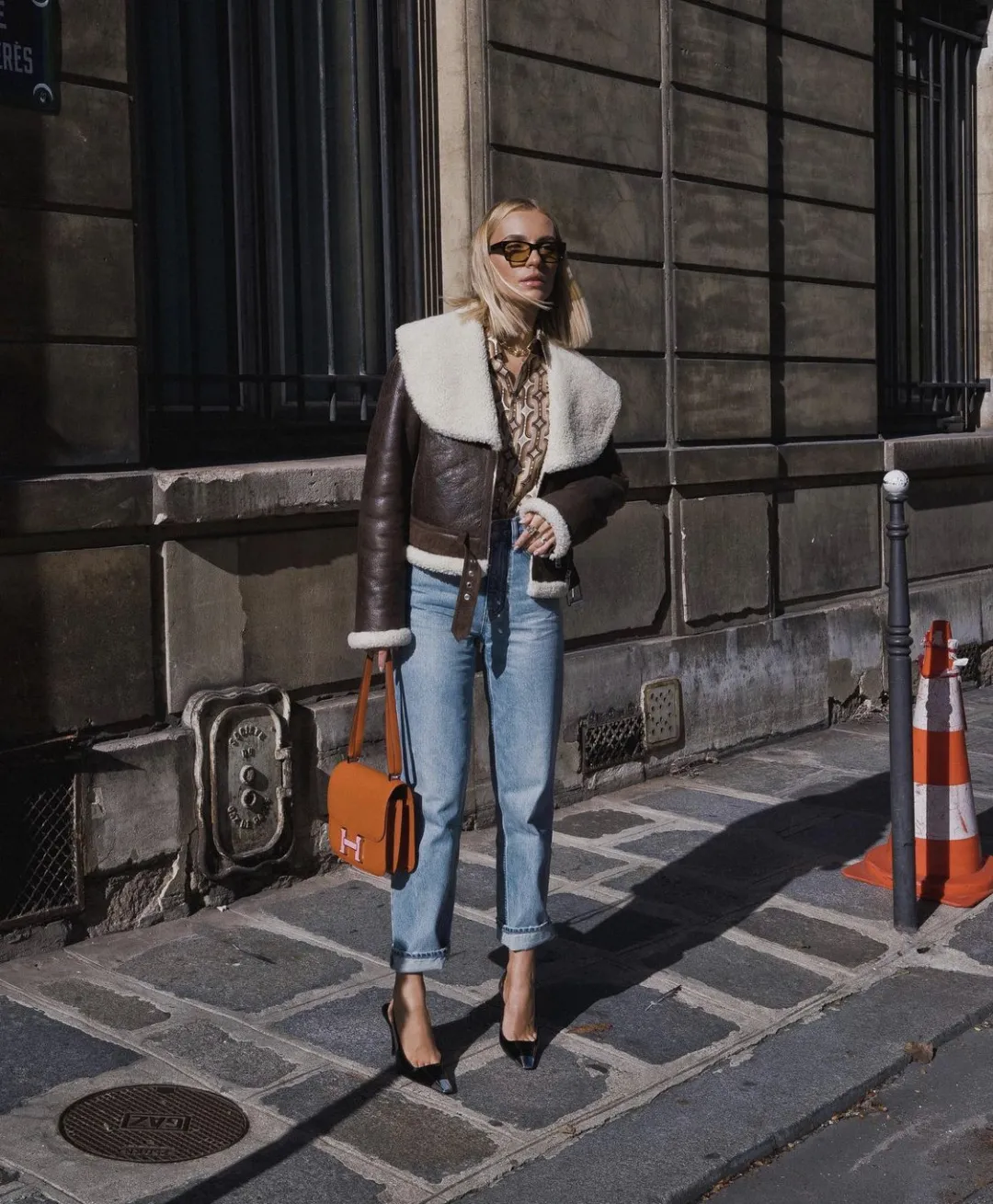 In the 1970s, a coat coat decorated with color printing or embroidered, became the iconic clothing of hippies.
In 1971, Jimi Hendrix wore colorful embroidered fur jackets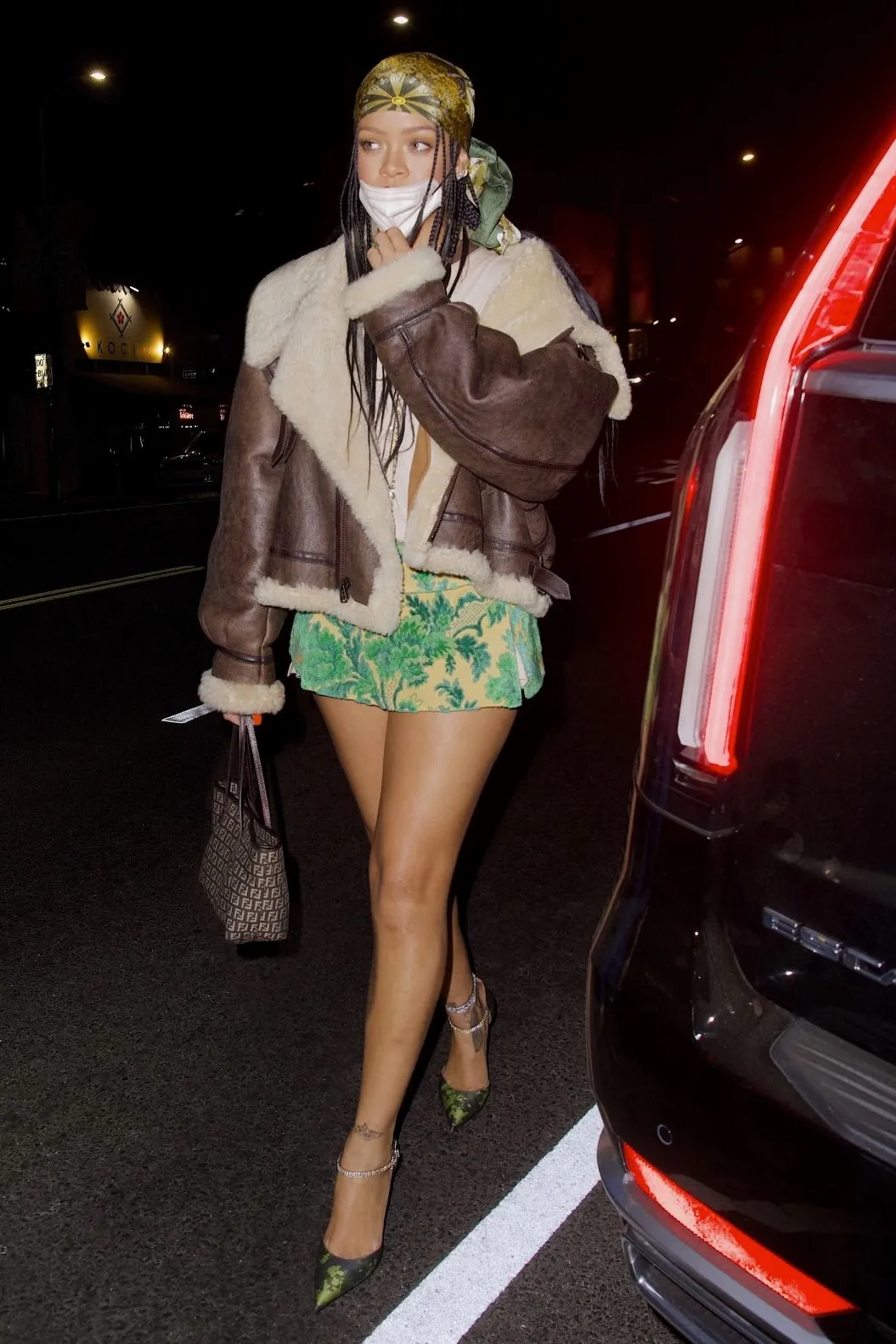 By the 1990s, many female stars began to wear gorgeous sheepskin coats in the movie and left many classic shapes.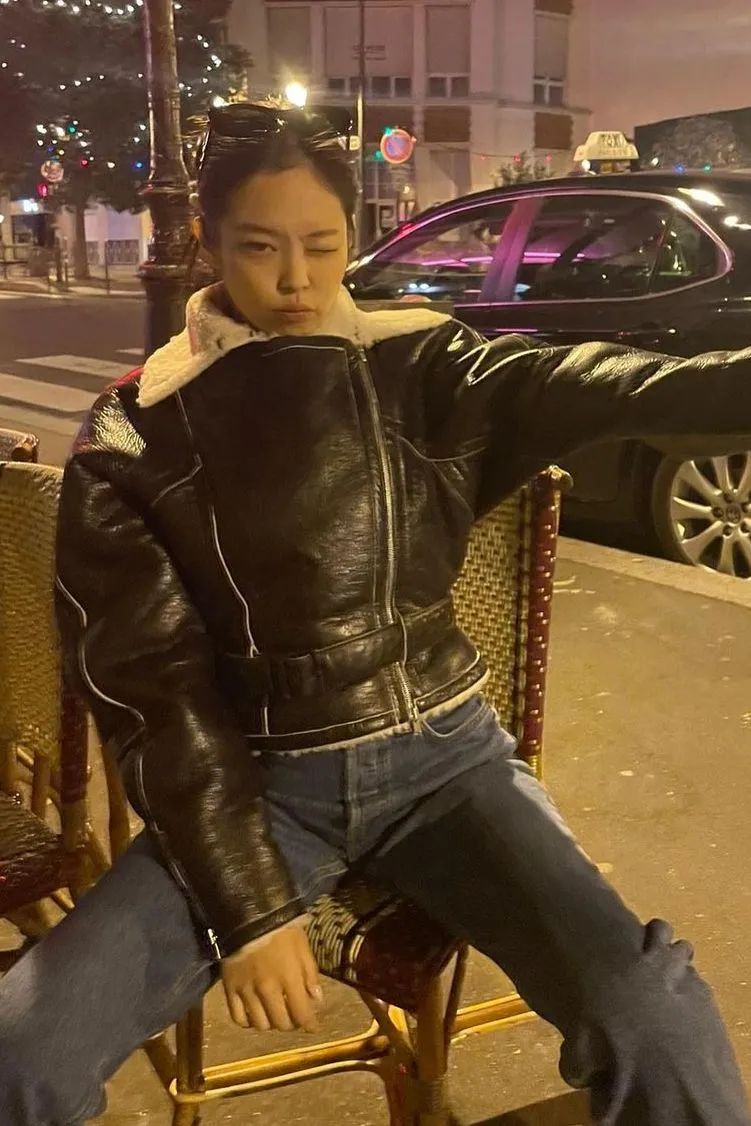 Gwyneth Paltrow In the film "Super Perfect Murder", it uses a single diamond necklace and a dark brown fluff fur coat. It is graceful and elegant, leaving a deep impression on the goose mother.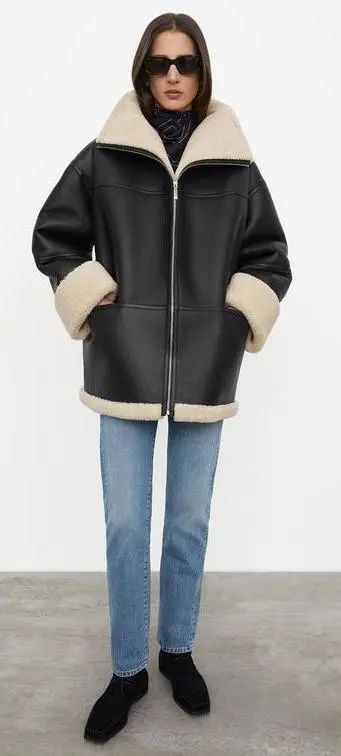 "Super Perfect Murder", 1998
Since then, the fur coat has also become a loved item for fashionable girls.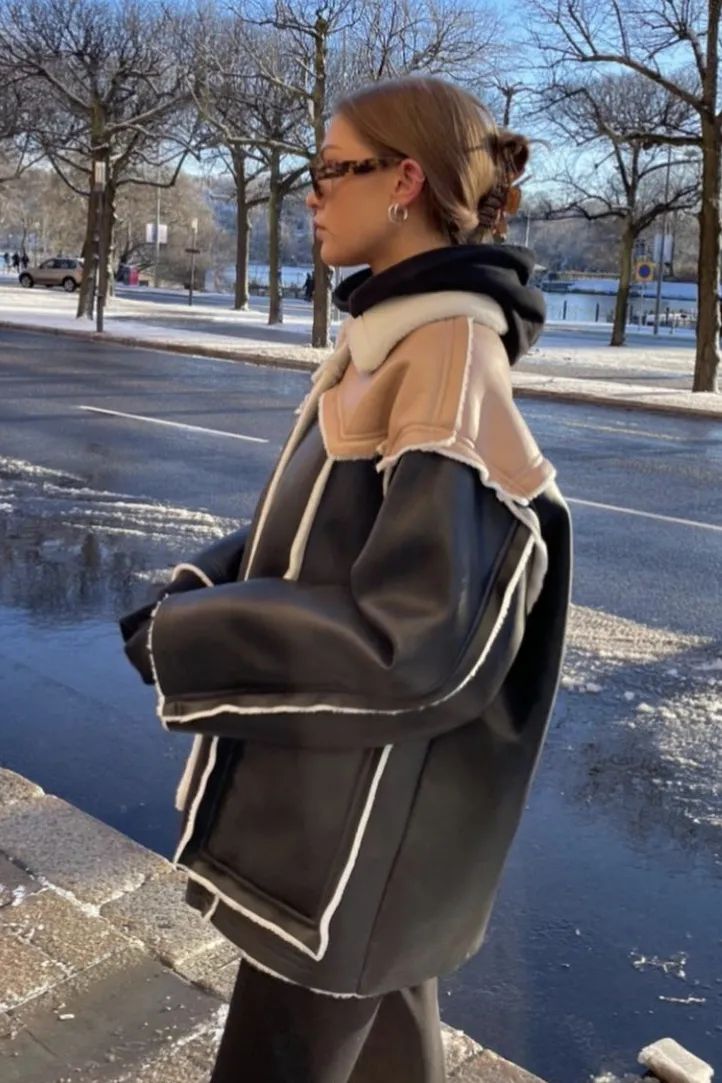 02
Which sheepskin
The most popular jacket
In this winter's popular fur coats, the existence of these pieces is particularly high.
Jacquemus
The hottest this year is the Jacquemus worn by Zheng Haoyan.
Hailey Bieber was also worn in the street shot a while ago, with loose cone jeans, olive green fisherman hat, and the casual and comfortable shape was very fascinating.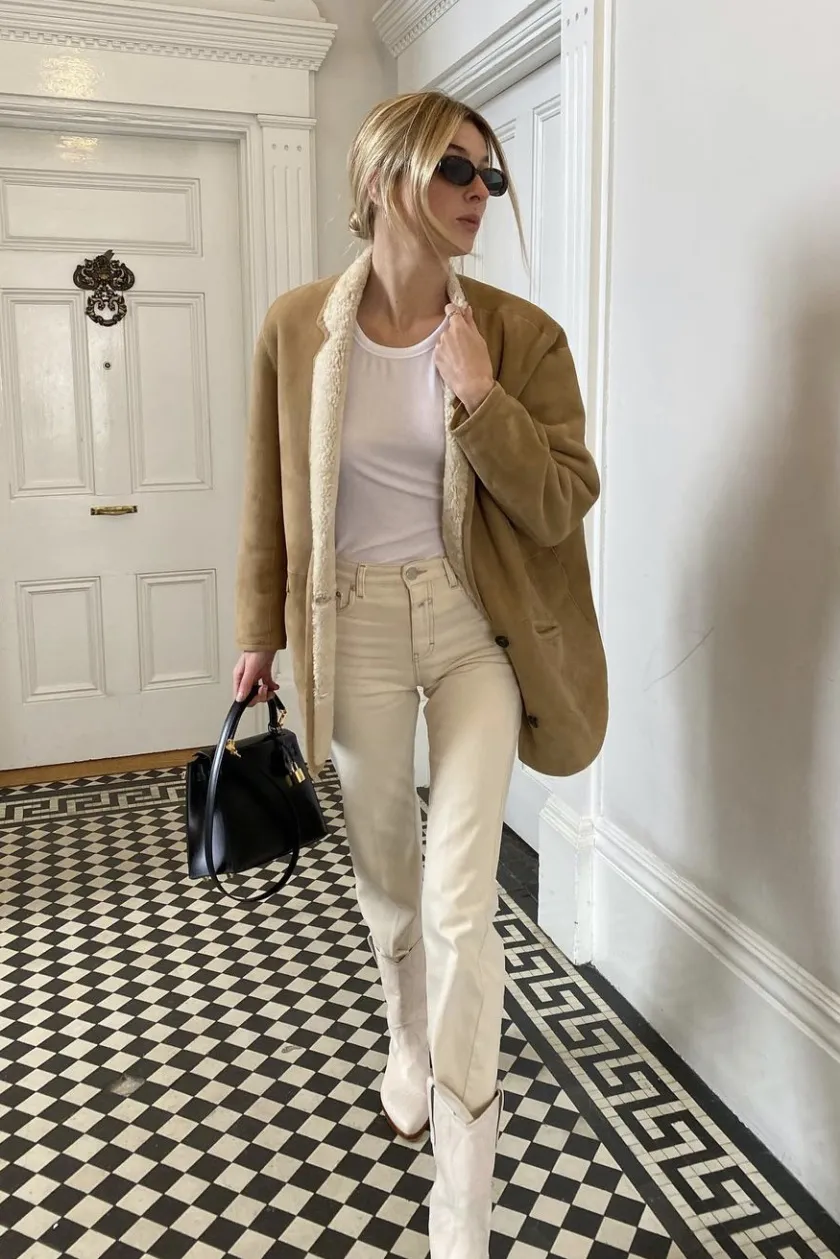 The ultra -short version of the jacket design has a bit of cuteness in the cool feeling. For girls who don't want to "dress well" and want to show their legs, they are perfect!
Jacquemus 2021 autumn and winter clothing series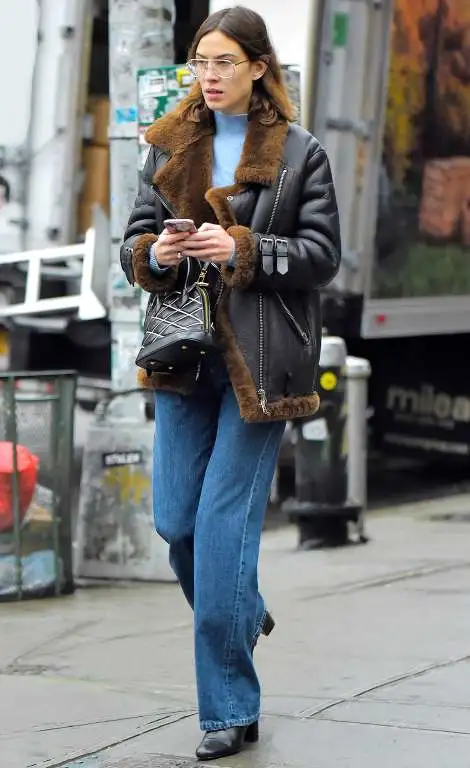 Danish stylist Pernille Teisbaek also worn, that is, how to wear the ultra -short jacket with mini skirts, is it cold or hot?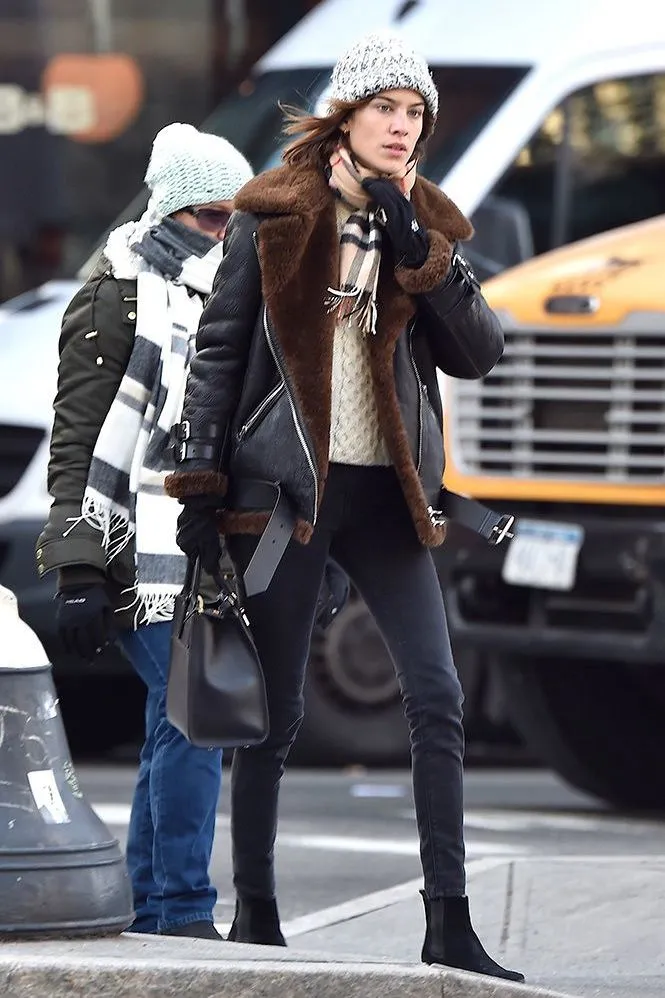 Canadian blogger GHANEM is more "pragmatic". Casual light blue denim wide -leg pants, with ultra -short style jackets, are relaxed and warm.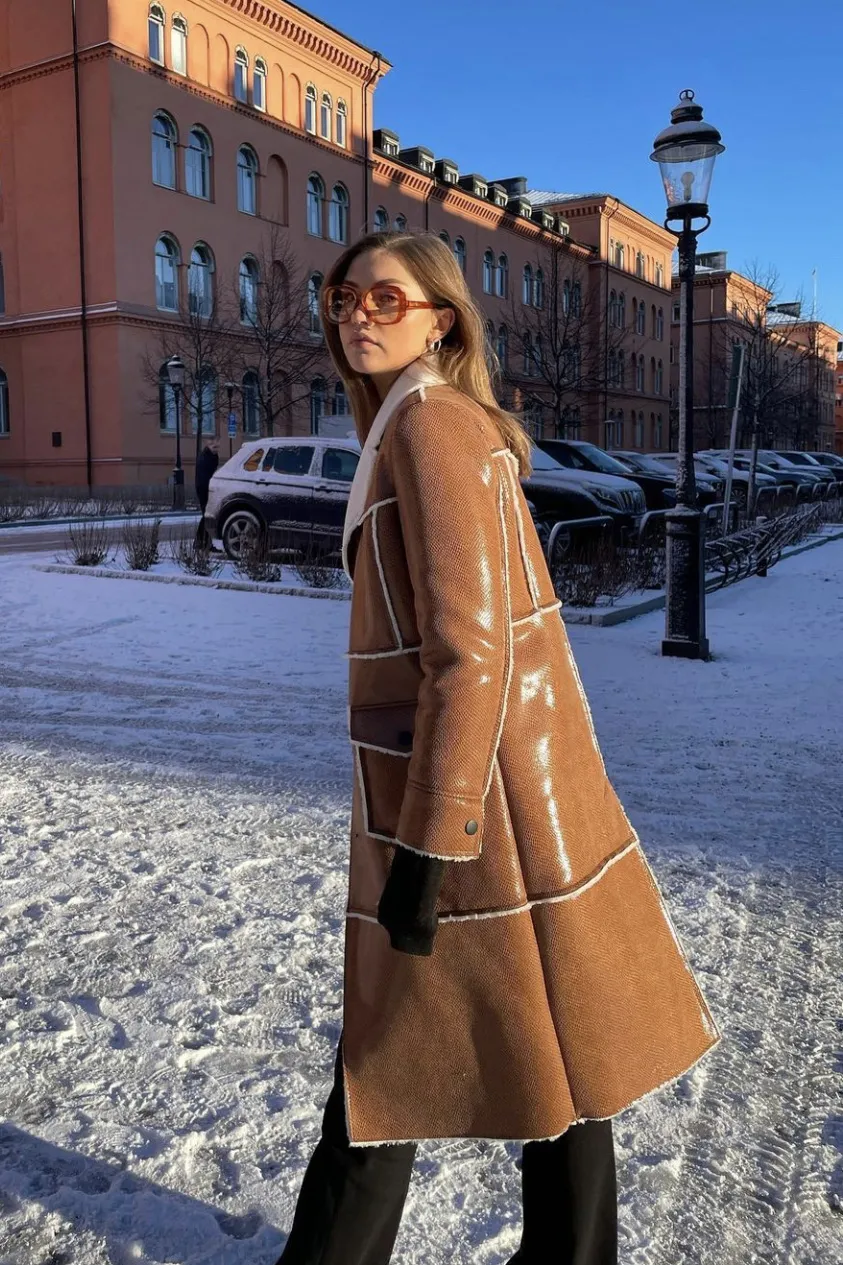 She also demonstrated another kind of matching: with a camel woolen sweater with the same color, with printed trousers, the overall color tone is consistent, which is harmonious and fashionable.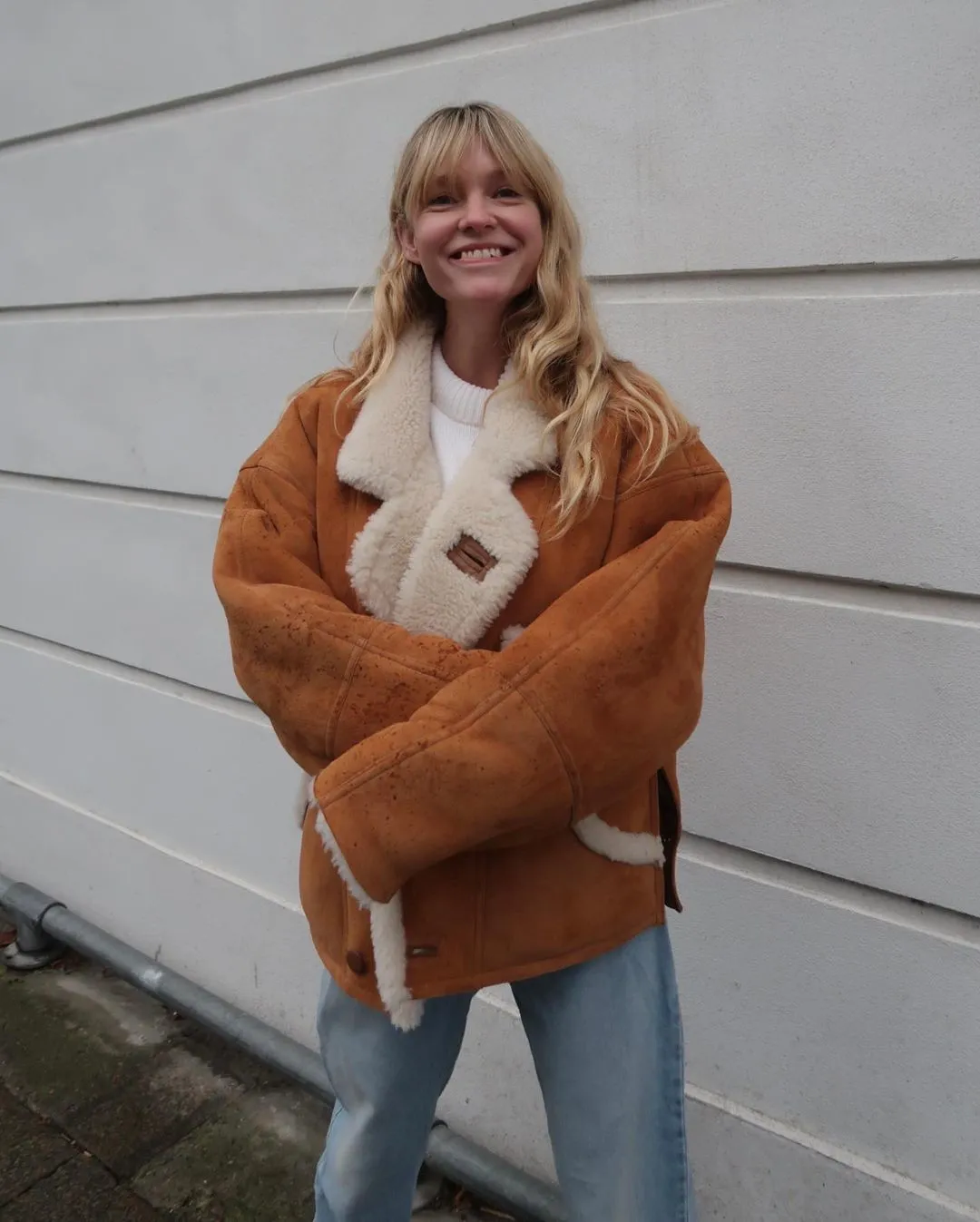 And with more fitted pants, it is obviously taller.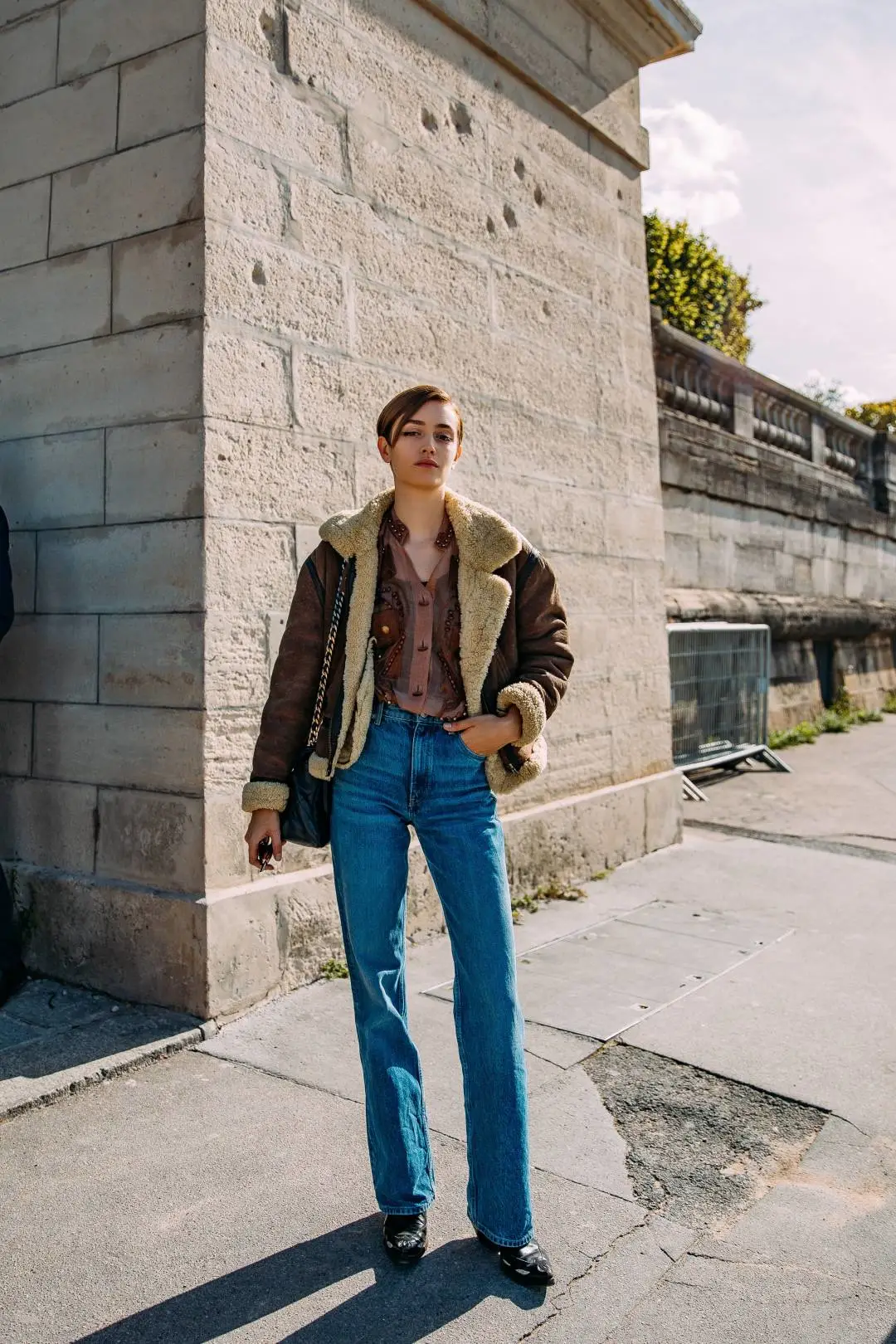 Jw Anderson
It is also a short version of jacket. The fur coat in the early autumn series of JW Anderson 2021 combines the detailed details of the pilot jacket, and the cute circular generous collar design is also full of recognition.
Although it was originally a men's jacket, Gao Mei was fearless. The German blogger Viky Rader loved this one. Whether going out of the street or outdoor vacation, she would wear it.
Goose Niang's favorite with black straight pants, it looks concise, stylish, with a little retro taste in the 1970s.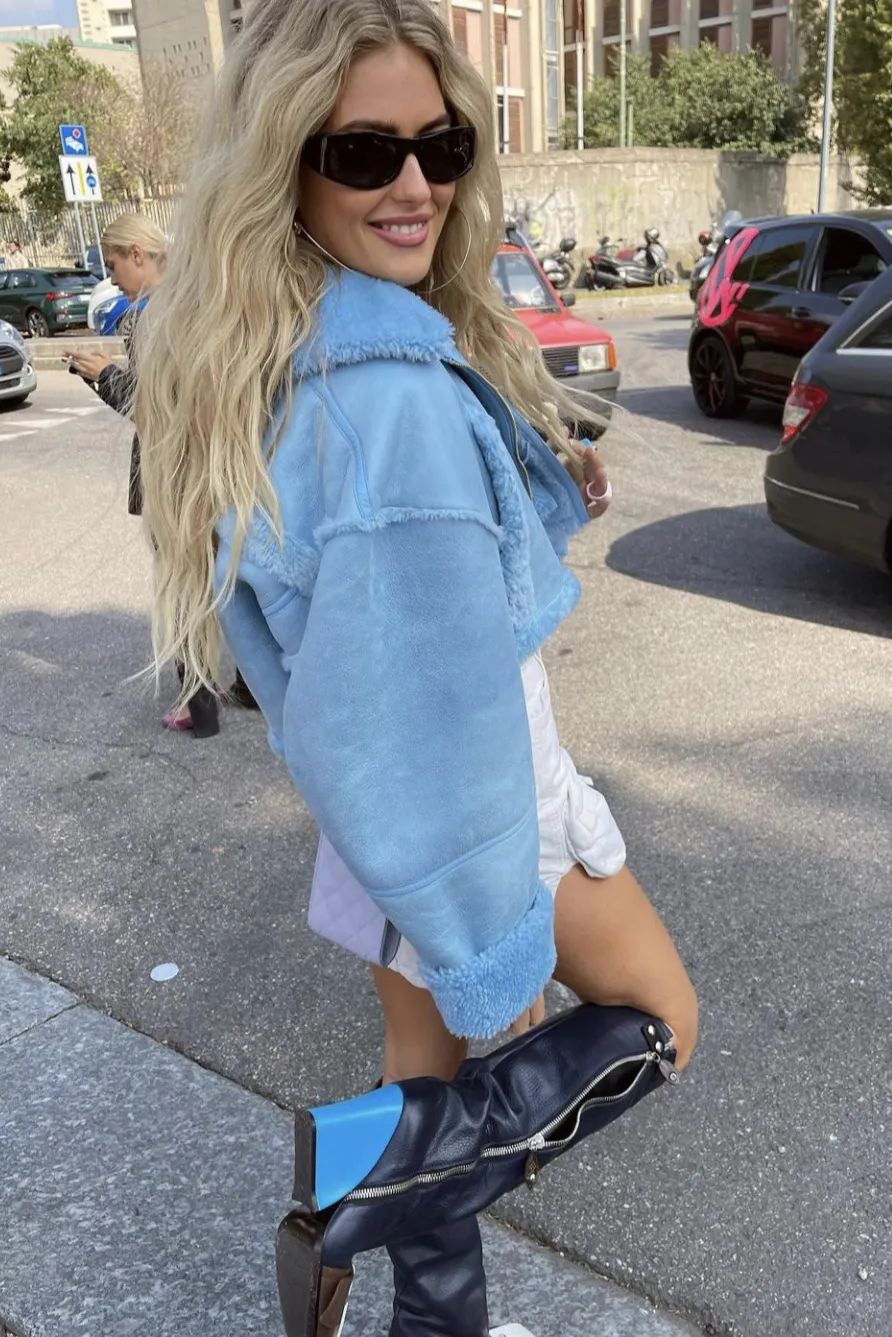 It is more eye -catching with light blue jeans and better fashion. The dazzling orange Hermès handbag is the finishing touch.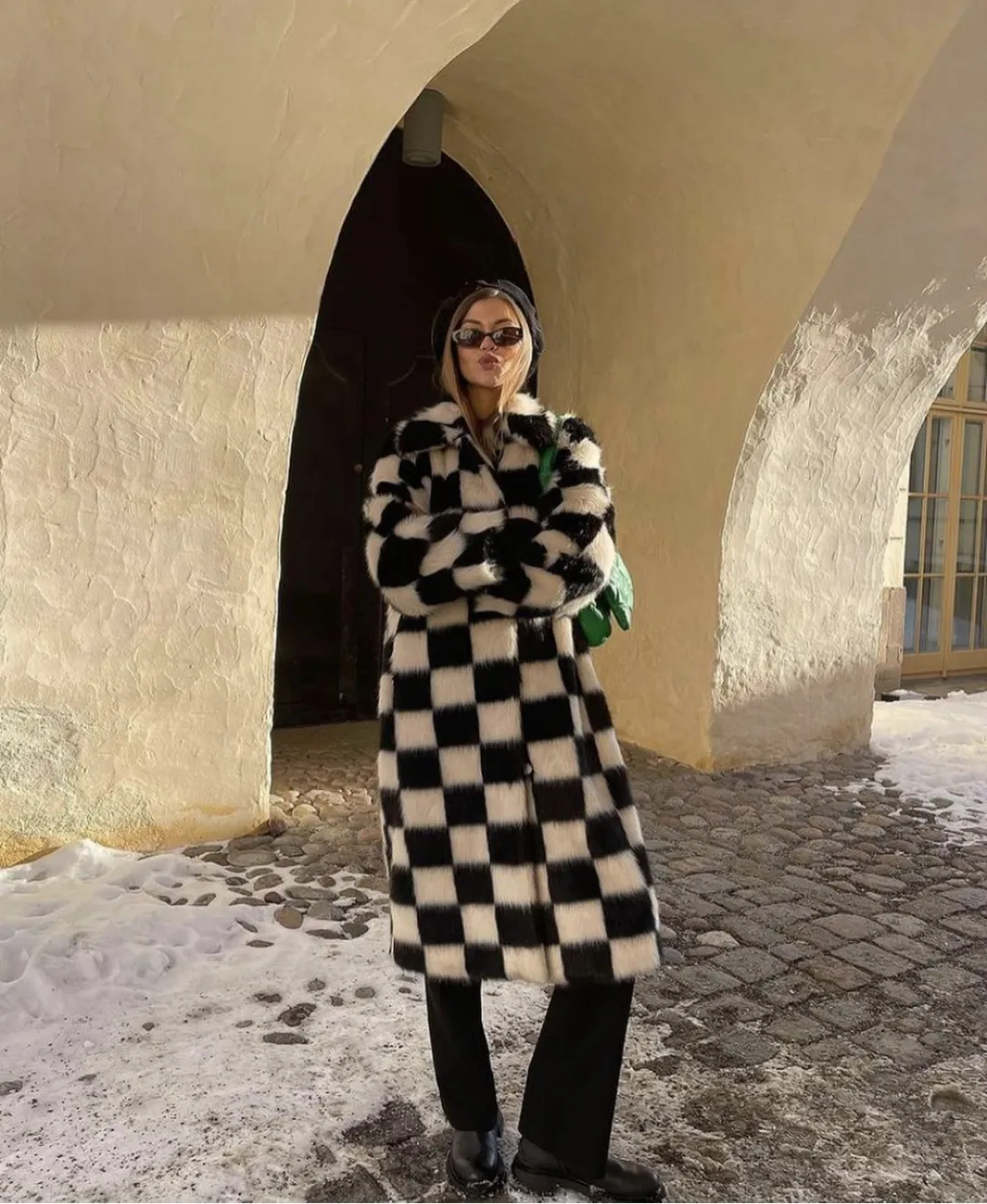 Go to the mountain vacation hut, with more casual color -fighting sports pants and smoke boots, which are warm and comfortable, and you don't have to leave the style.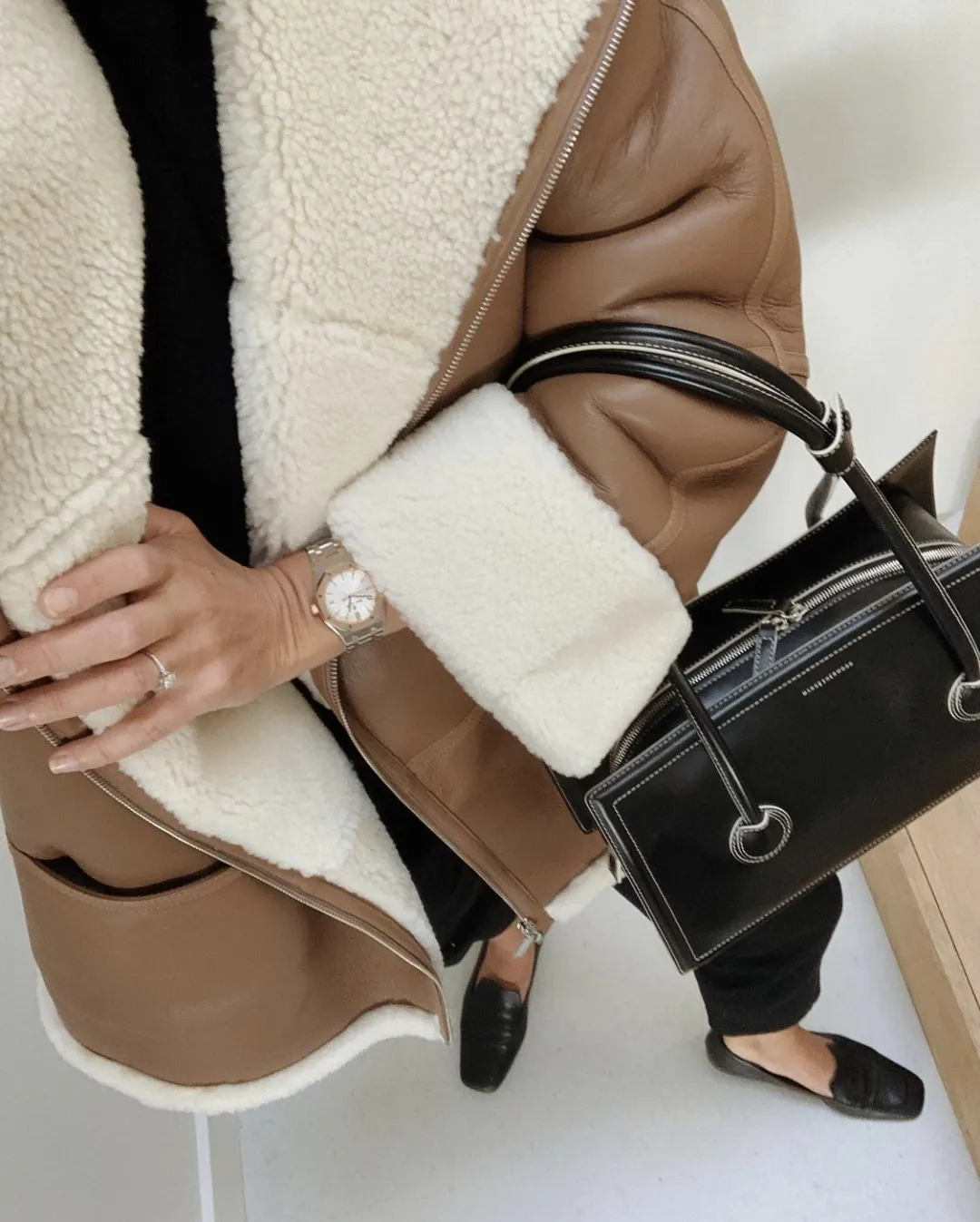 Toteme
There is also the TOT妹ME that Da Mei loves to wear. Compared with fashion, it emphasizes the classic look -resistant appearance.
There are two new colors in the autumn and winter series to choose from: the black+rice white, and the full black style of Da Mei, the price is 16,100 yuan.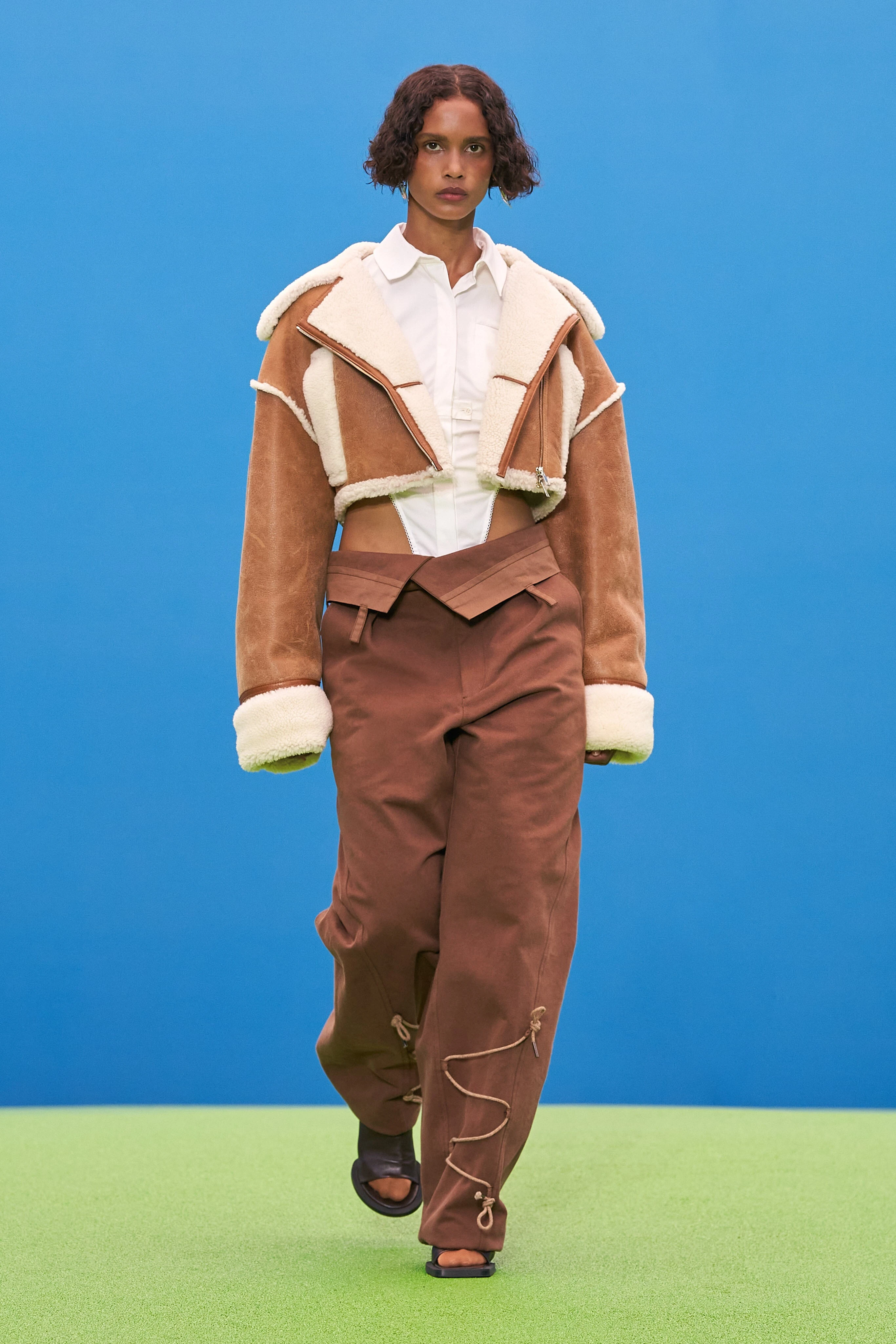 I also launched a design of golden brown+rice white before, and the goose maid feels very good.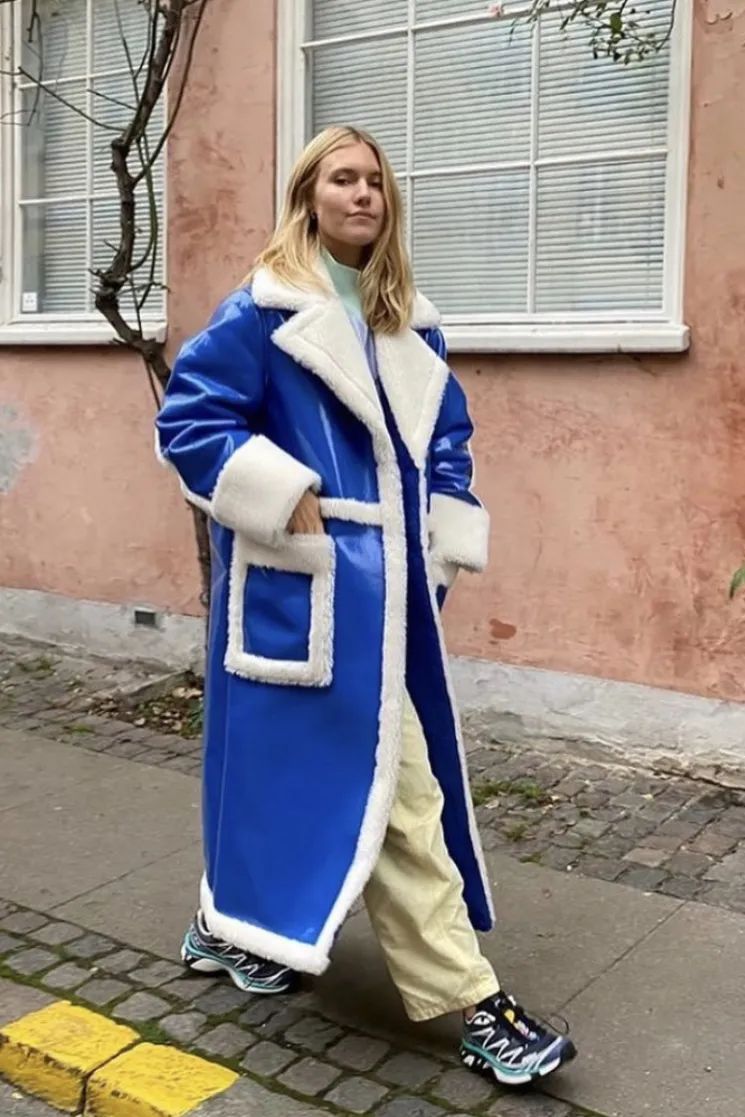 The Dutch blogger Anouk YVE has passed many times. You can learn from her how to wear it and use universal black to the bottom. It is not wrong.
It can also be paired with blue jeans to make the golden brown jacket look younger and stylish.
If the price is too expensive, you can find a similar style at the fast fashion brand MANGO. The price is much cheaper. Of course, the material will not be natural sheloprocats, but an imitation leather.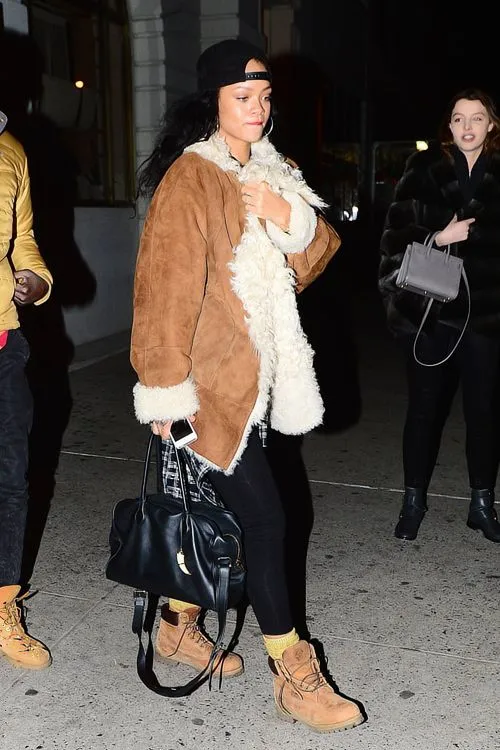 Fashion blogger Linda Tol has one piece with black and white rhombus sweater and black trousers inside. It is easy to dress up and work.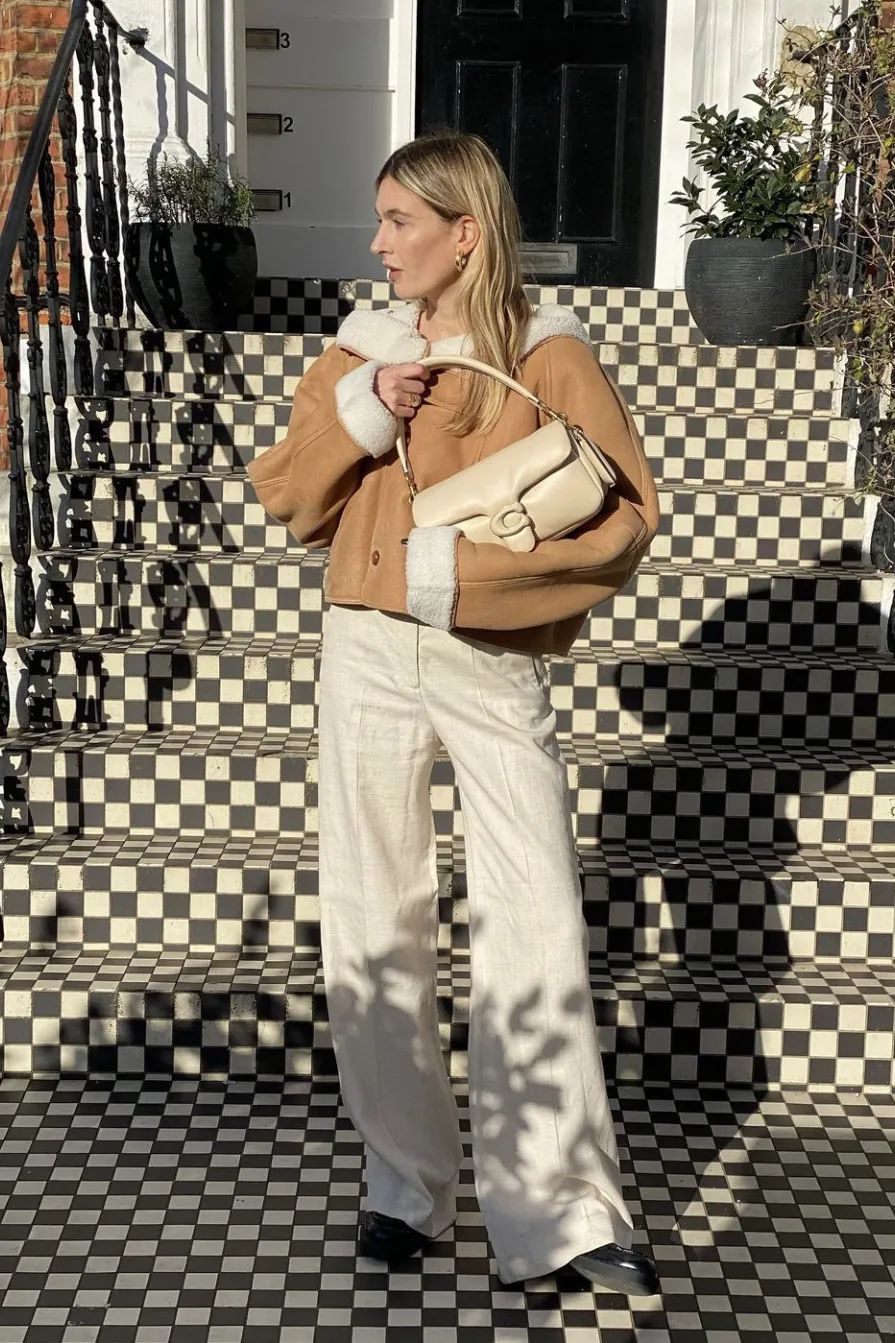 The mannei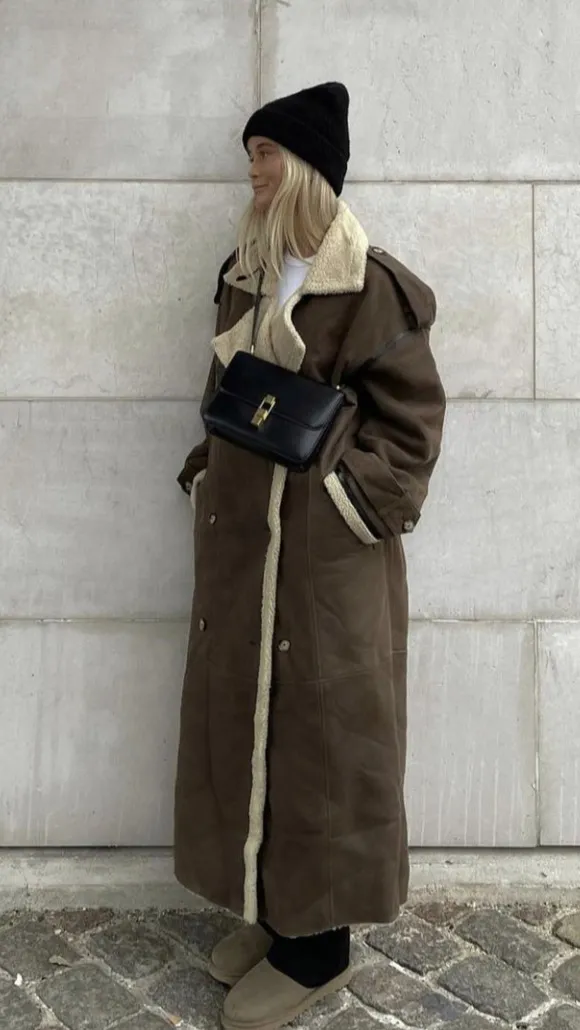 Some time ago, the Danish blogger Pernille Teisbaek wore a long shelkurine wool coat, which could wrap the whole person in warm, and the goose mother liked it.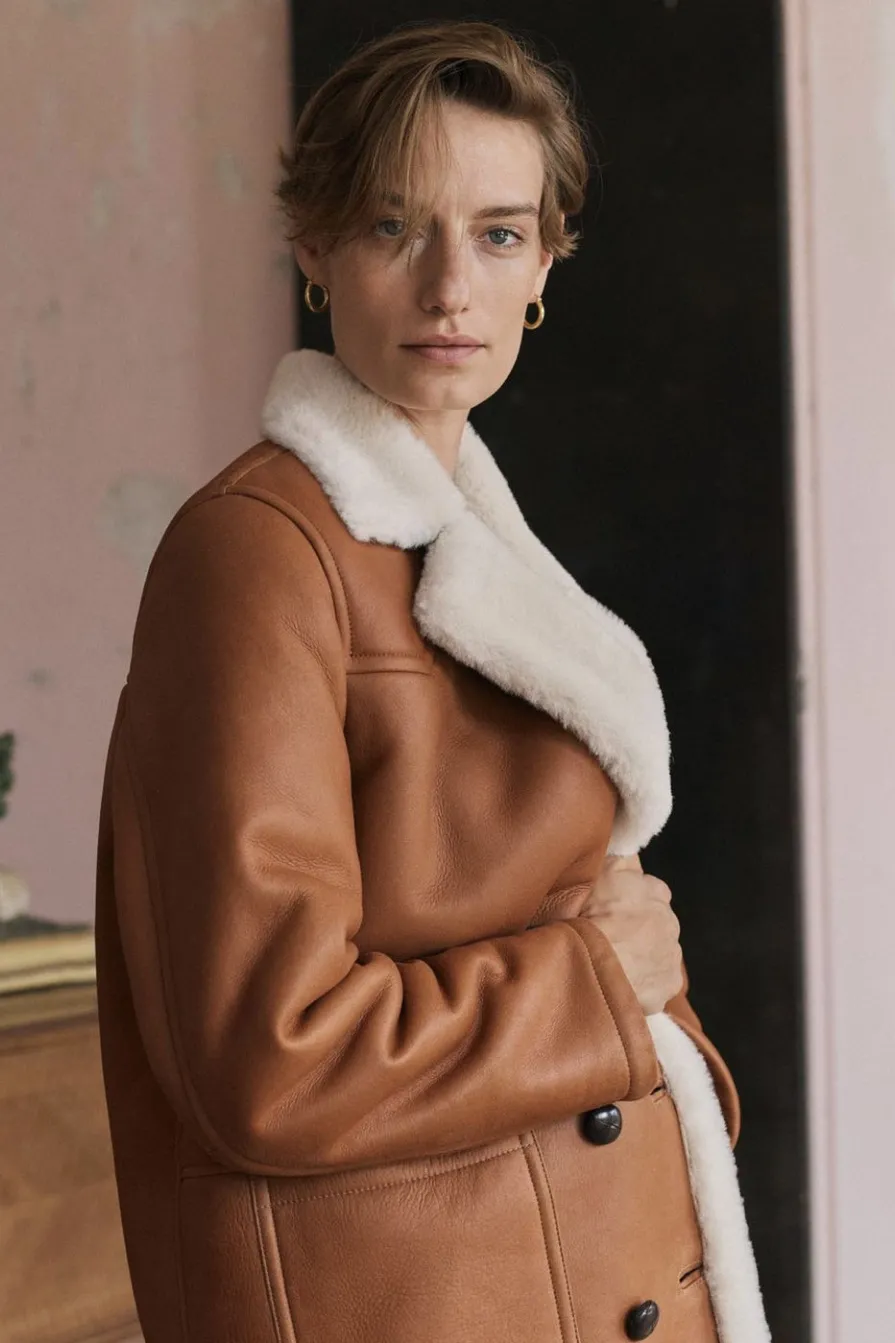 Niche brand The Mannei from Warsaw Poland, this Jordan woolen fur coat is her signature item.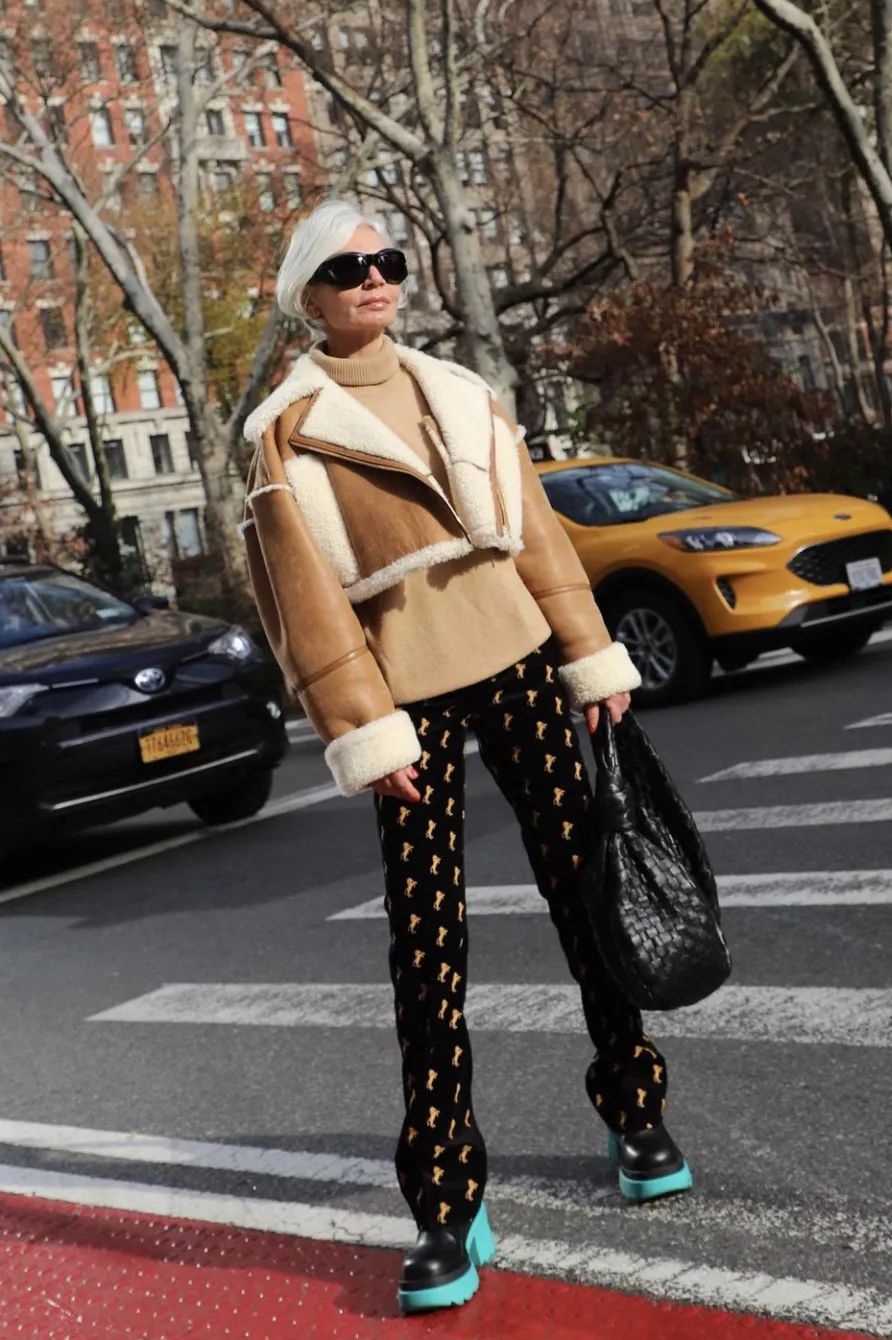 After INS turned around, I found that many fashionable essences were worn, such as supermodel ELSA HOSK.
There is also VIKY Rader who loves to wear a fur coat.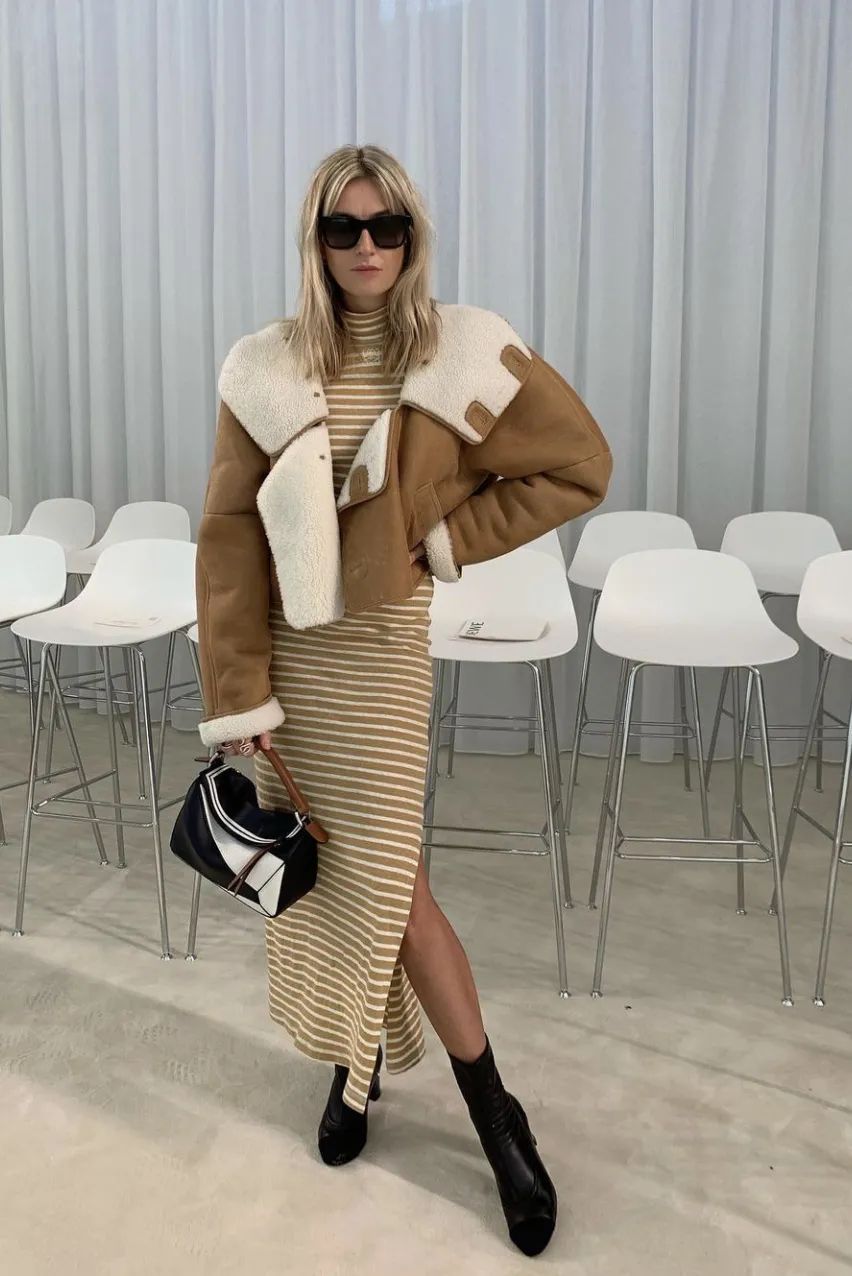 As mentioned earlier, she wore a short jw jw Anderson. In fact, she also brought a long coat of The Mannei, so that no matter how cold the weather, the weather was not afraid.
In addition to the above, many bloggers have passed through. The matching ideas are similar, with jeans and winter boots, which are beautiful and warm.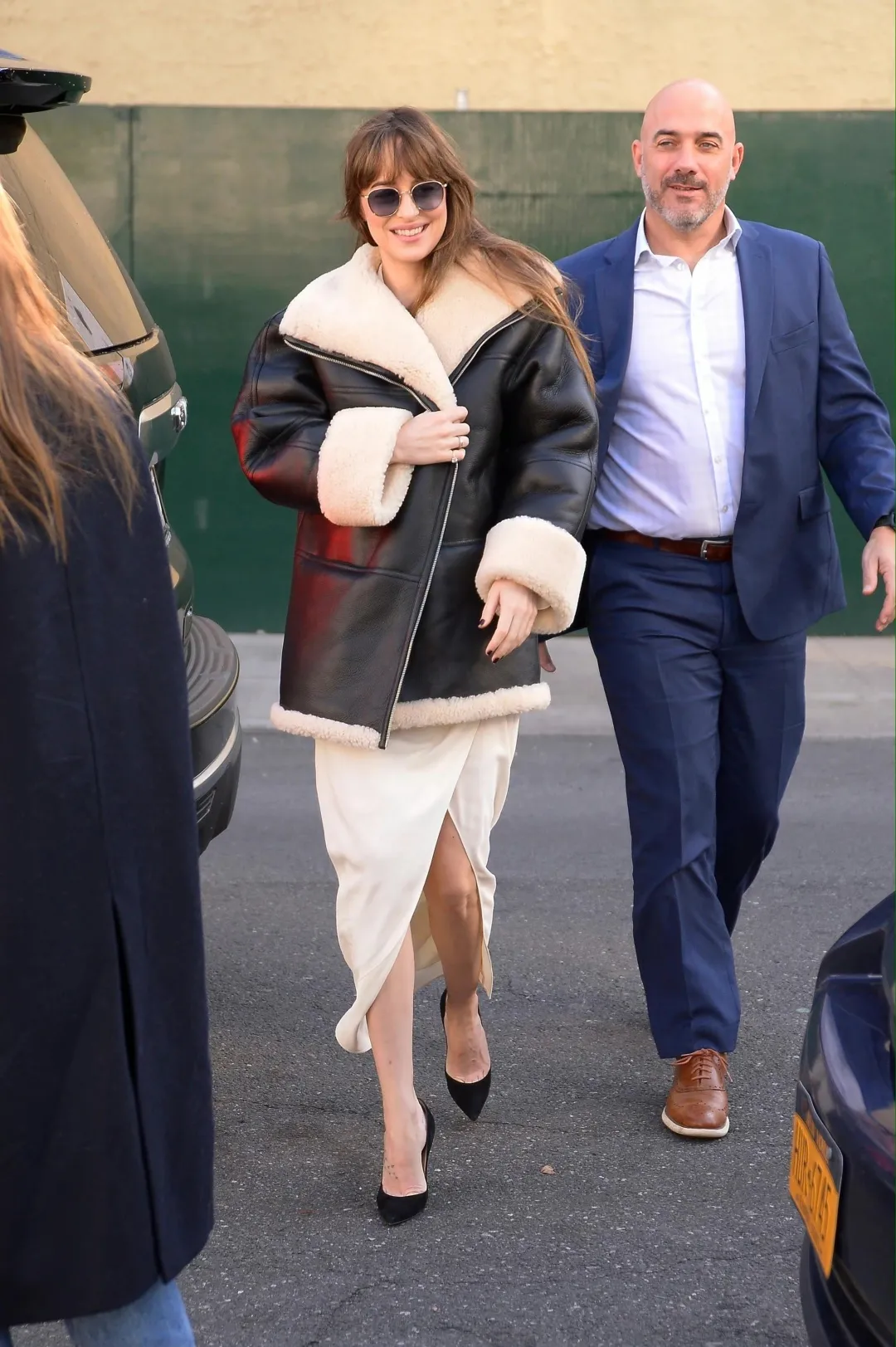 You can also refer to the brand lookbook, with a printed dress and denim boots, bringing out a bit of Bohemian style.
In addition to this long coat, The Mannei also launched a short jacket with a short version of the waist, which is very neat.
Stand Studio
Remember the superfire at the beginning of the year? Stand Studio from Stand Studio, a niche brand in Stand Golmi.
The family of the founder Nellie Kamras engaged in the leather industry. From a small ears, and the influence of the new trend, she founded the brand Stand Studio in 2014. It specializes in the production of modern fashion for various high -quality leather, fur and artificial fur.
In addition to the once -bursting checkerboard coat, the fur coat of this brand is also very popular.
Through new technologies, the colorful artificial leather produces exquisite jackets, and decorates the furry and warm materials such as lamb hair, cutting wool -it looks like a real fur coat, but it is more avant -garde and trendy, from the style, from the style, from the style, from the style, from the style The color is rich and diverse.
For example, Emili SINDLEV wears this color -fighting jacket in Fashion Week. It is cool with leather pants and leather skirts!
There is also a bright blue coat with a high sense of existence. Because the color of the coat itself is very jumping, the trousers can choose a low -key khaki.
There are also coats designed with different -color fur stitching, which are not only special enough, but also not bad warmth. Fashion bloggers in Northern Europe and Russia all love to wear them.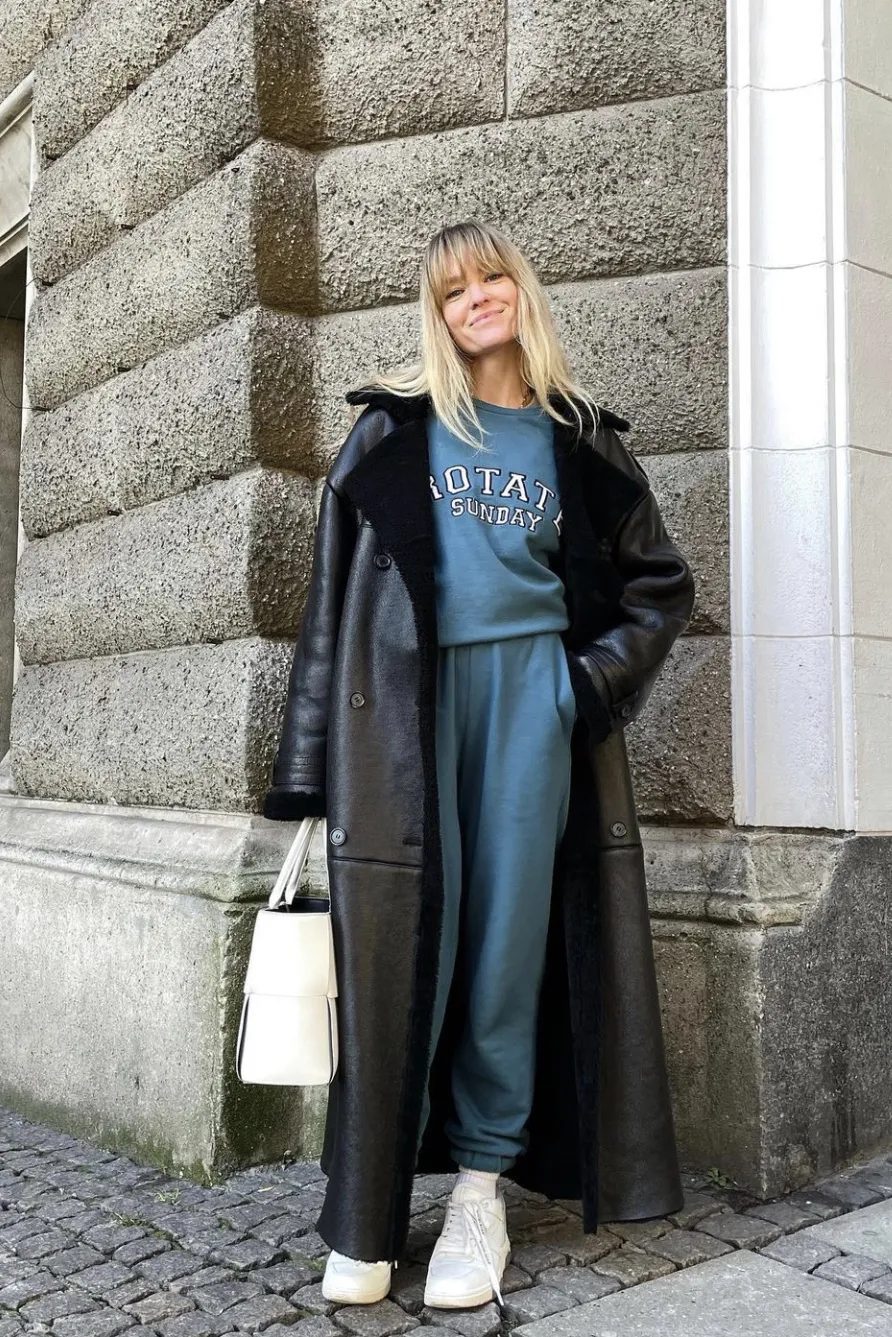 03
How to wear good -looking?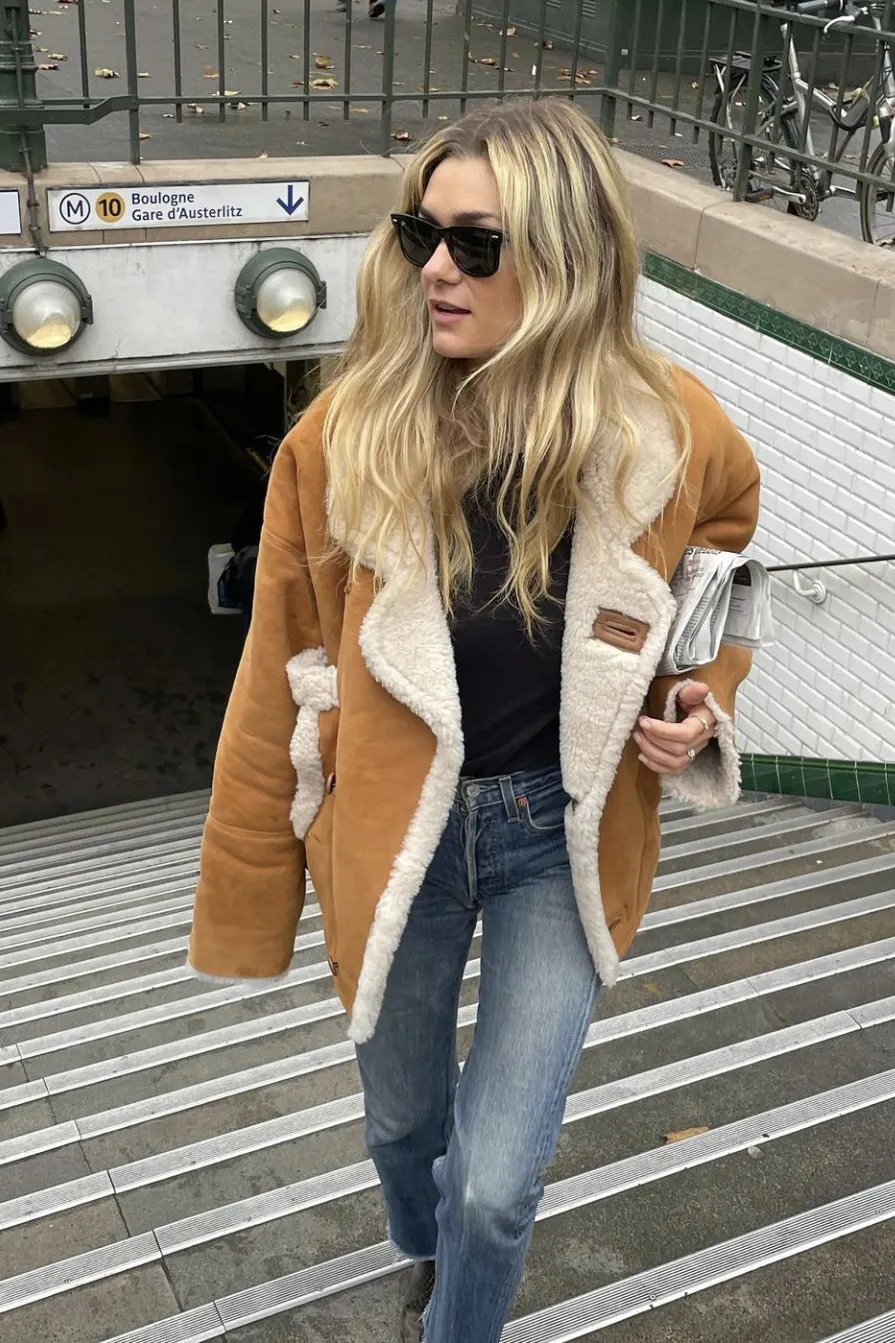 Françoise Sagan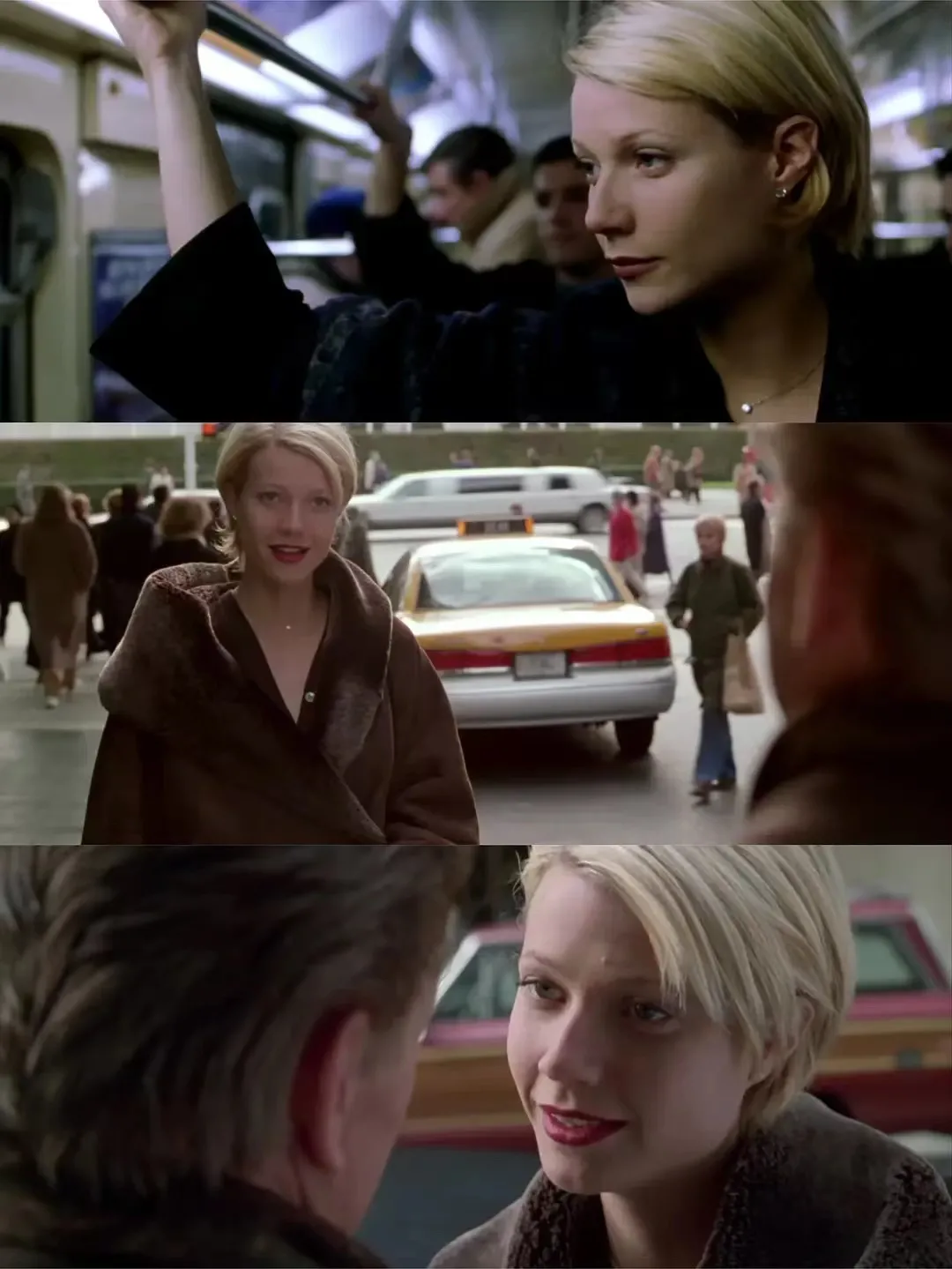 Let's take a look at how the stars who love fur coats are all worn?
Dare to wear Rihanna, even wearing shelkurium coats, boldly, use a loose wide version of the jacket and print mini skirts and high heels. It doesn't matter not to keep warm, fashionable and hot!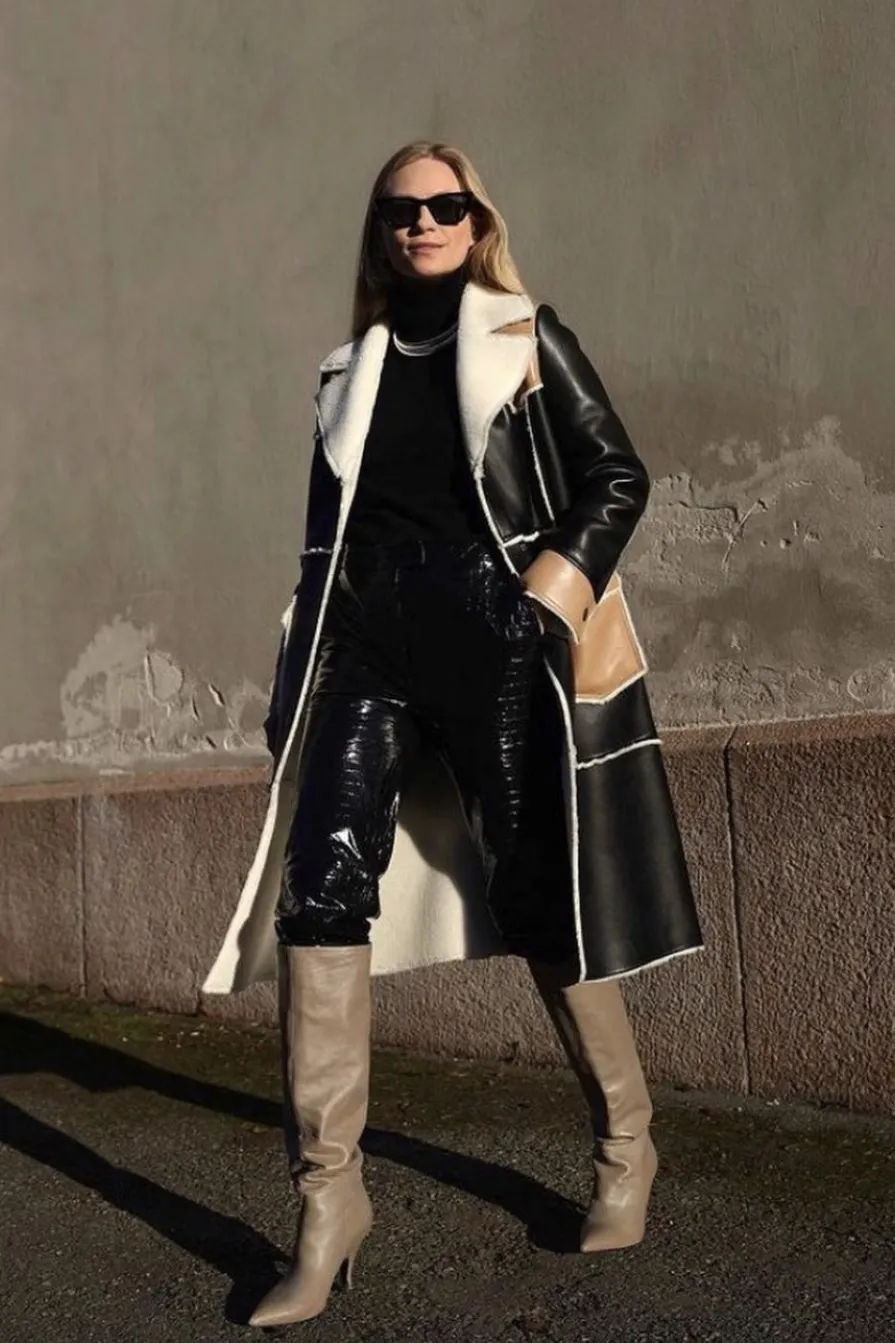 There are also warmer styles: a long -cut wool jacket, combined with the free medium and long styles, with black Leggings and outdoor boots, free and chic.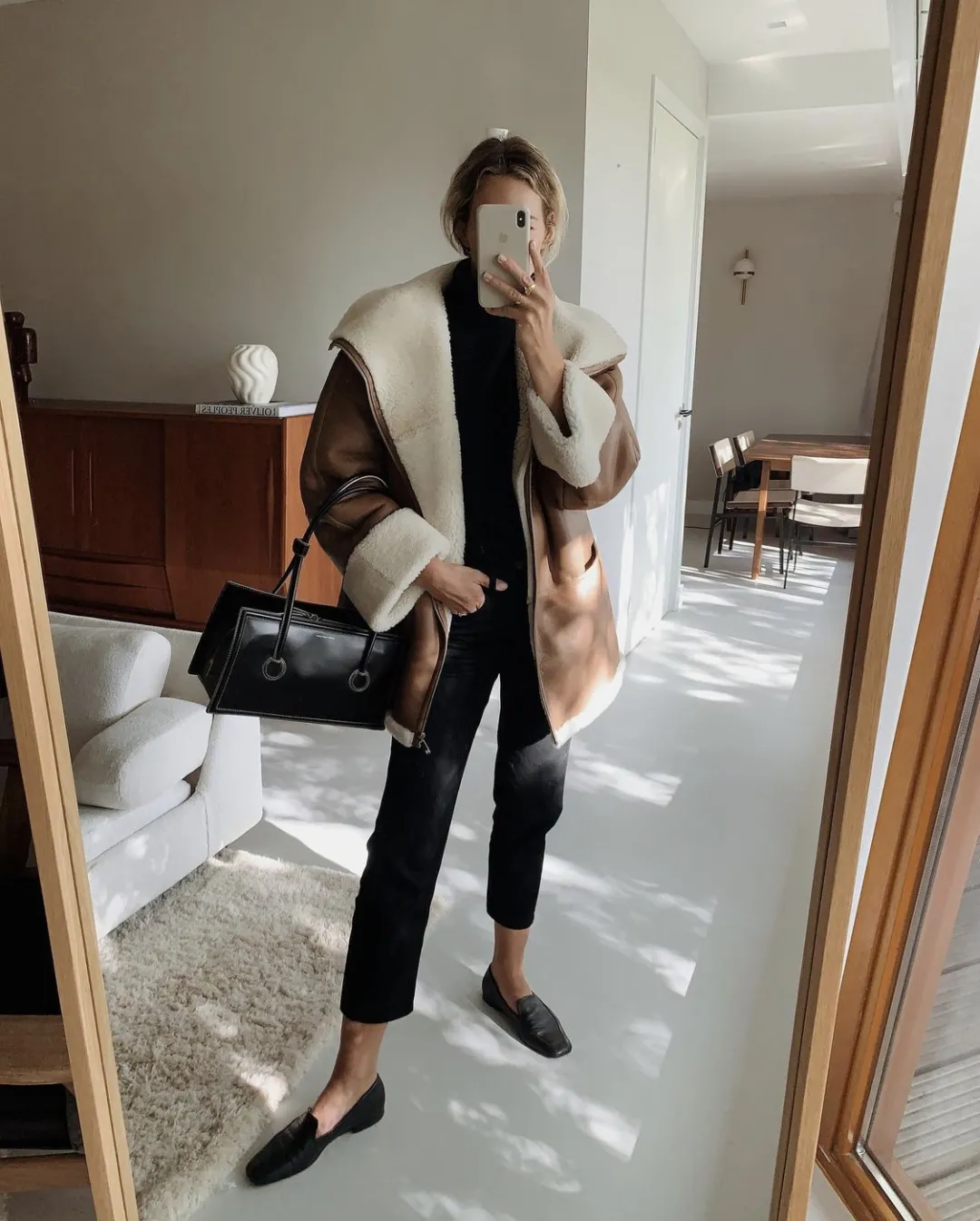 Miss Zhong is an ACNE Studio signature item, which is a classic in the fur coat. The three -body shape is paired with jeans. The thinner the legs, the thinner the pants, but the retro and elegant with straight pants.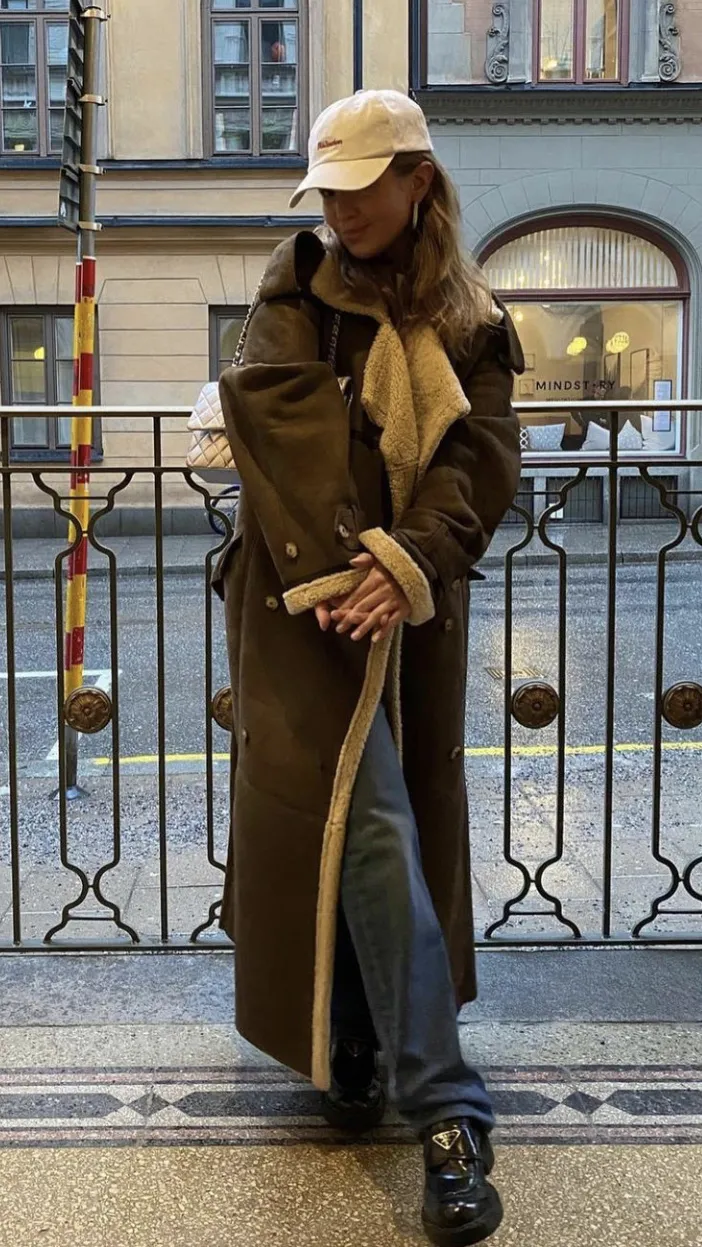 Ultra -short money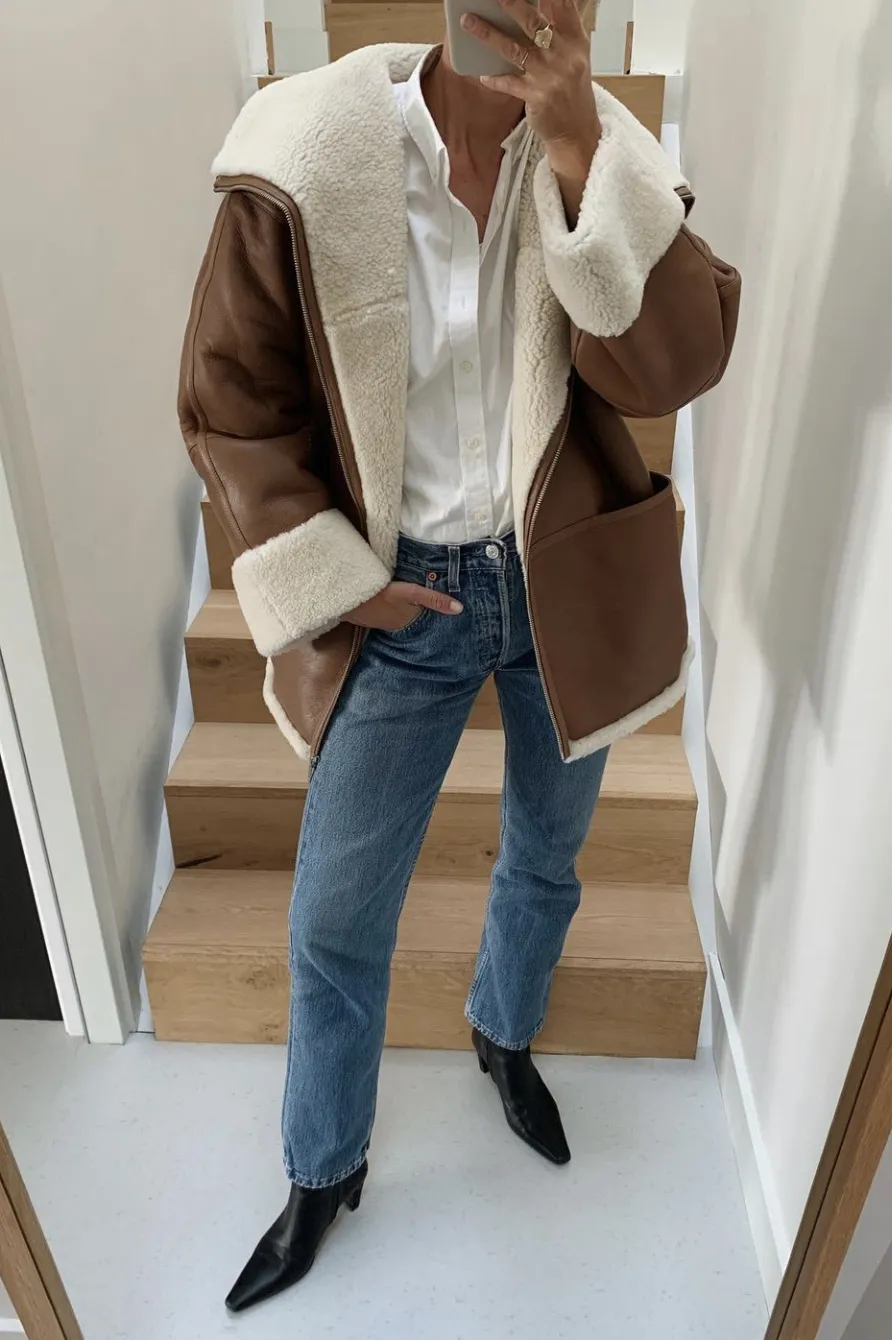 How to wear the most popular ultra -short version this year?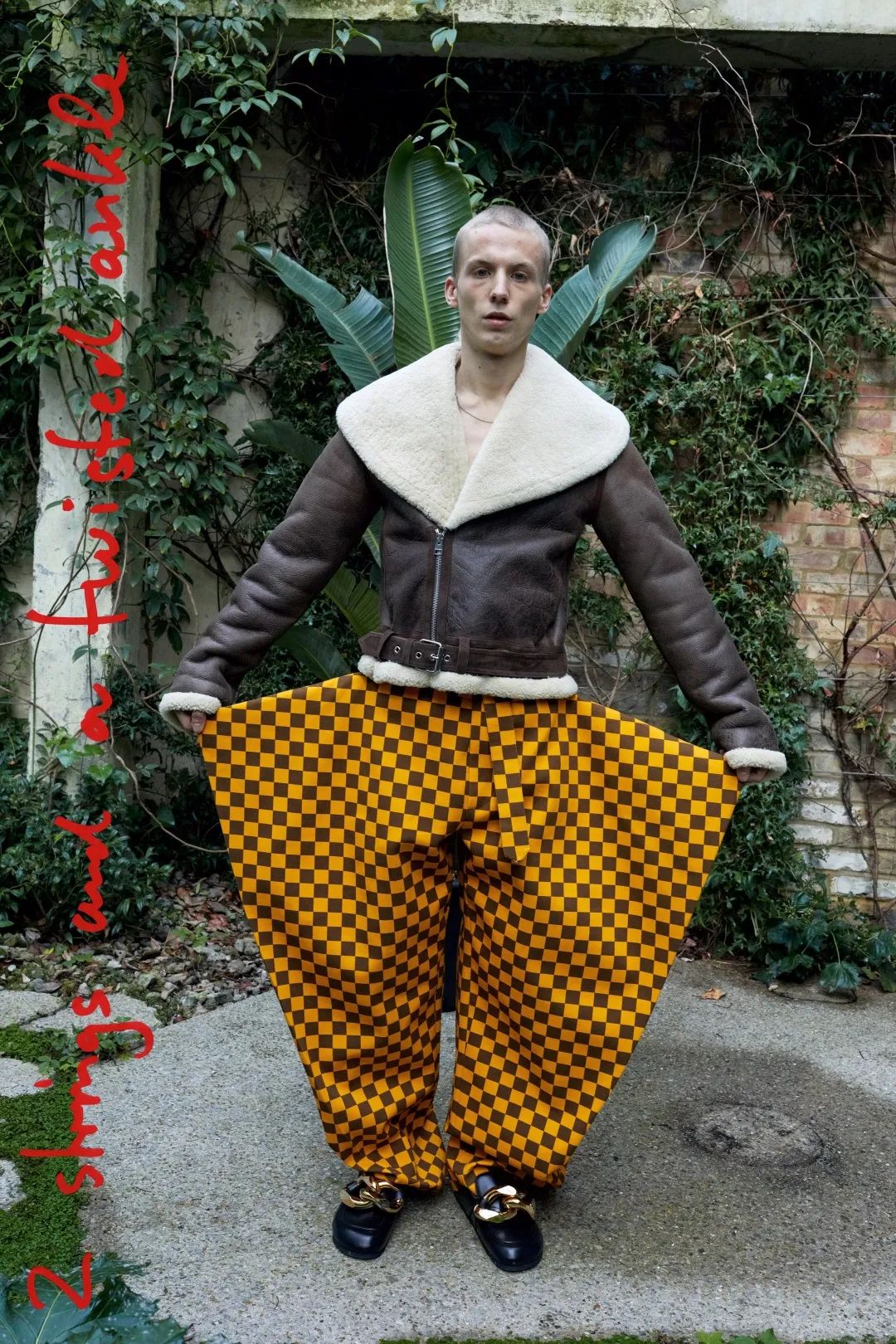 The first is to match pants, with narrow pencil pants+same -color short boots.
You can also wear blue jeans, which is a relaxed French Chic.
French bloggers also like to wear white pants.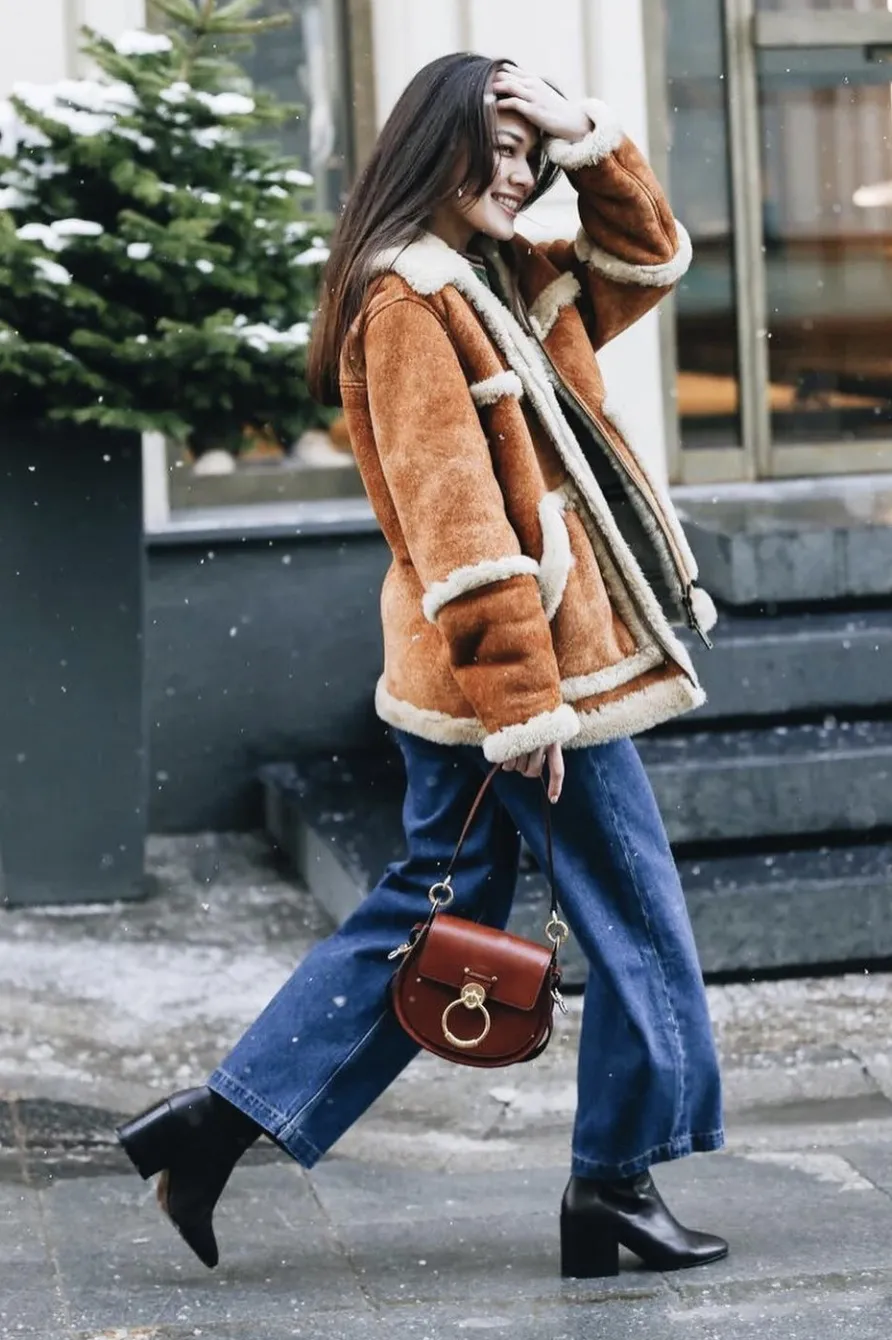 Like Anne-LAURE MAIS, wearing short jackets, warm brown or rice white, and white jeans are suitable.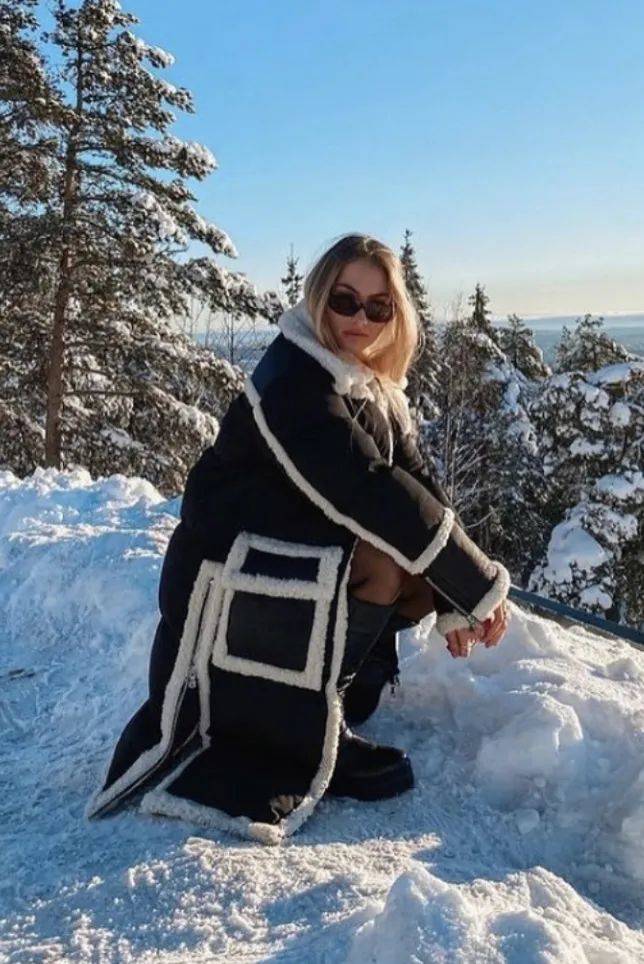 If you replace it with wide -leg pants, it is relatively high, and Gao Mei looks better.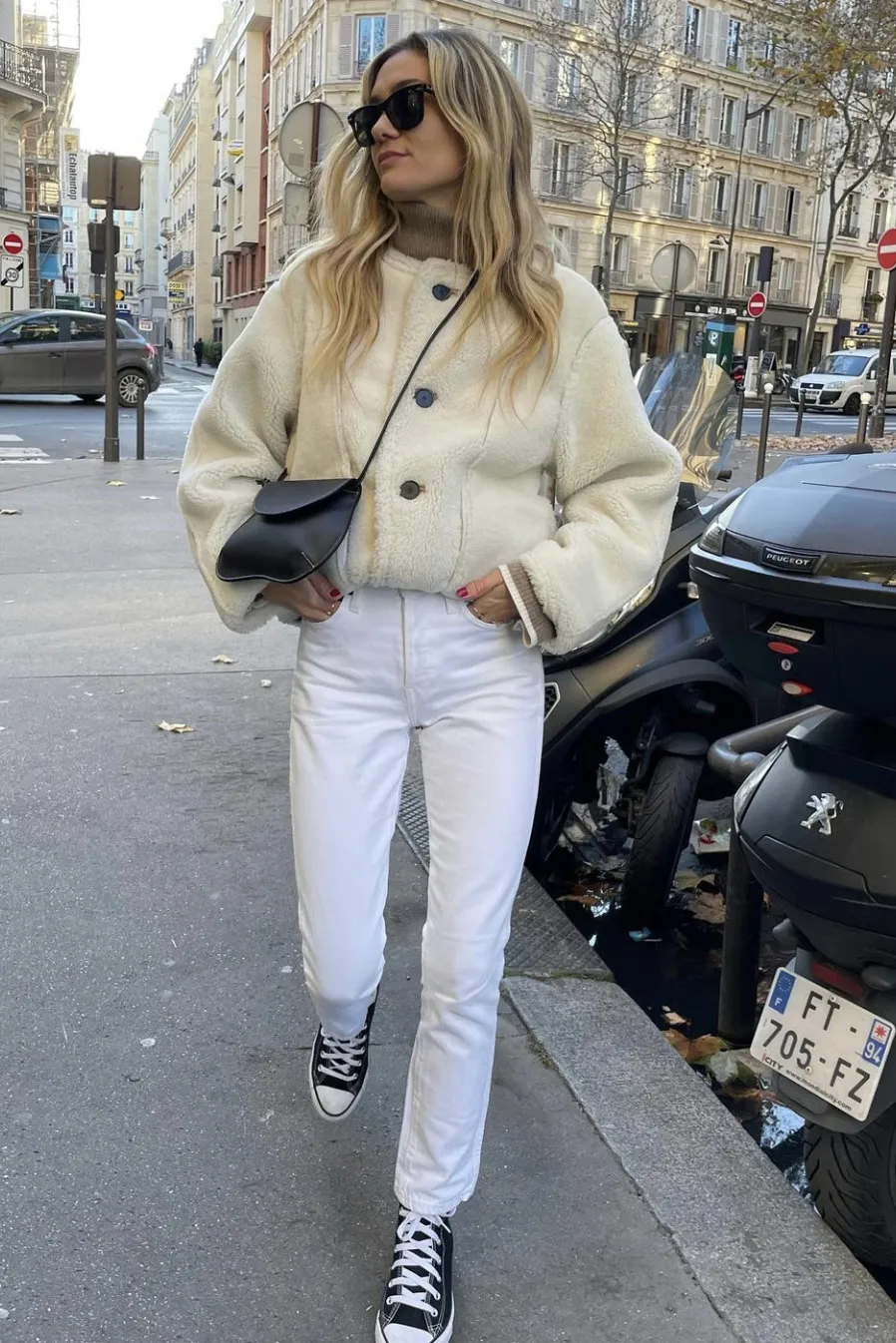 Camille Charriere also has a Loewe short jacket with almost a length. When you go to see the show, you have a fine stripe dress with consistent tones. You can learn from it.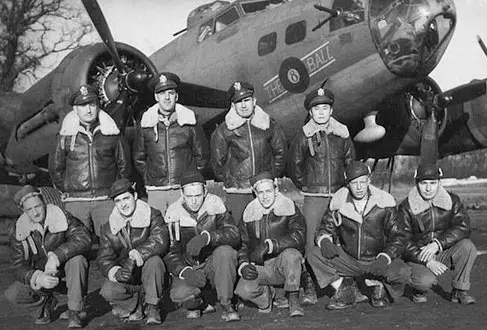 If a mini skirt is another style, it is recommended to Y2K hot girls.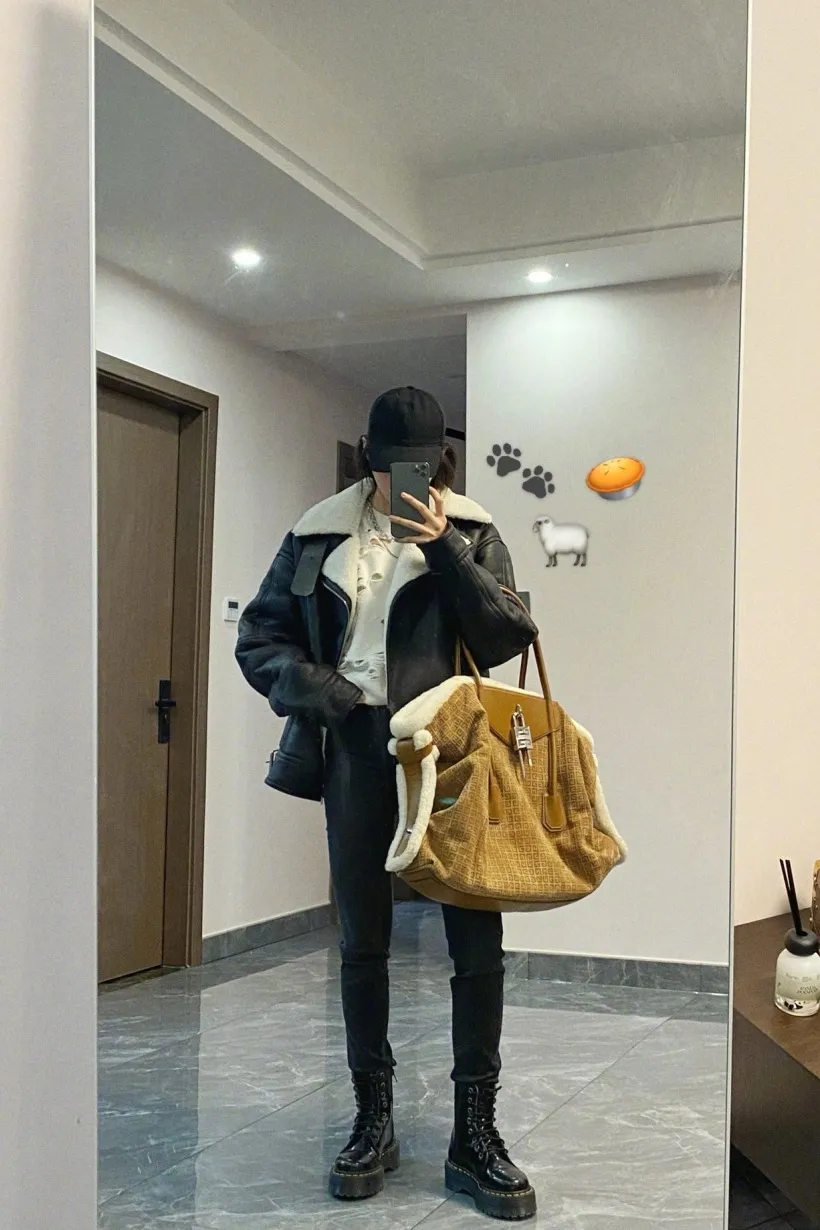 Long model
This length of sheepskin coat is the most practical, keeping warm and not pressing height.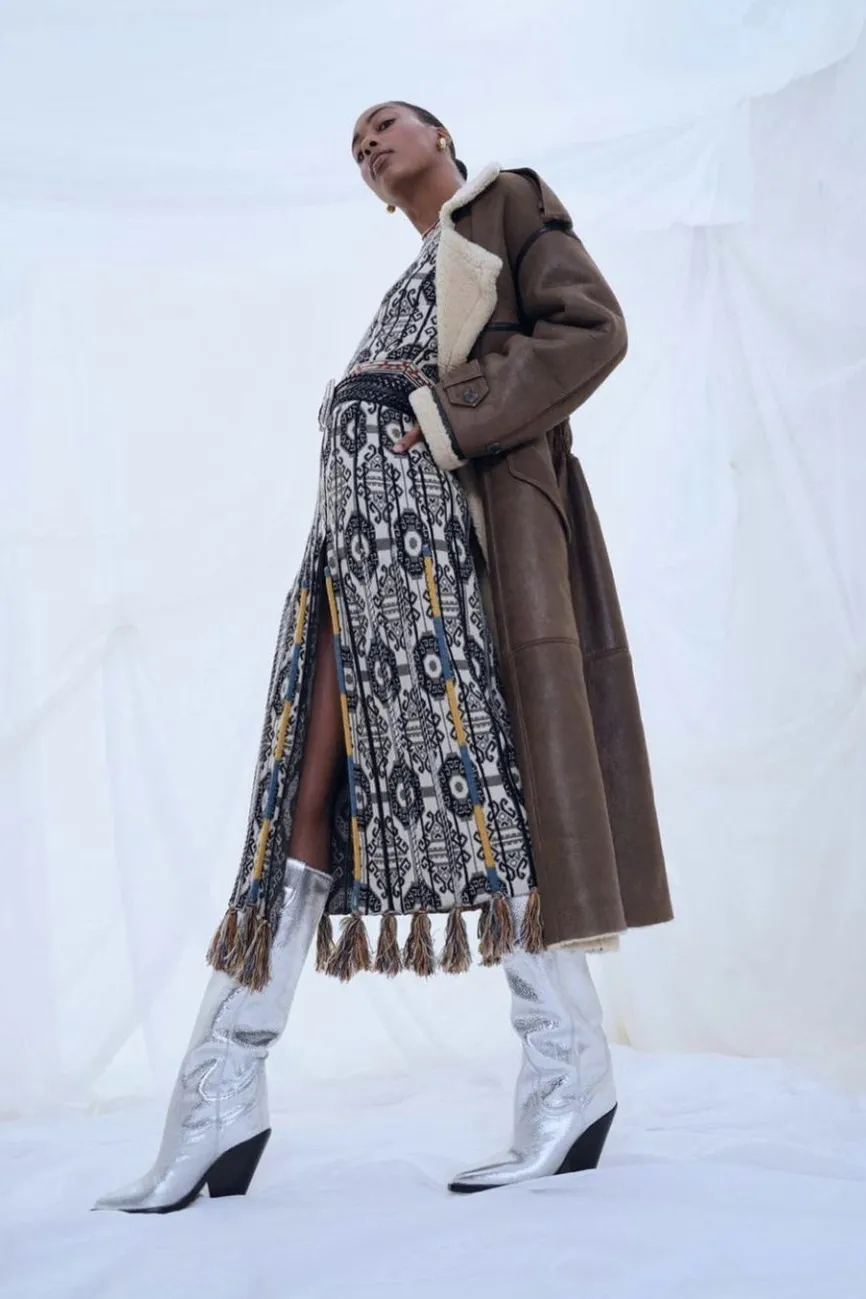 Danish blogger Jeanette Madsen recently worn this piece from Sandro, with jeans and sneakers, simple out of the street, fashionable and warm.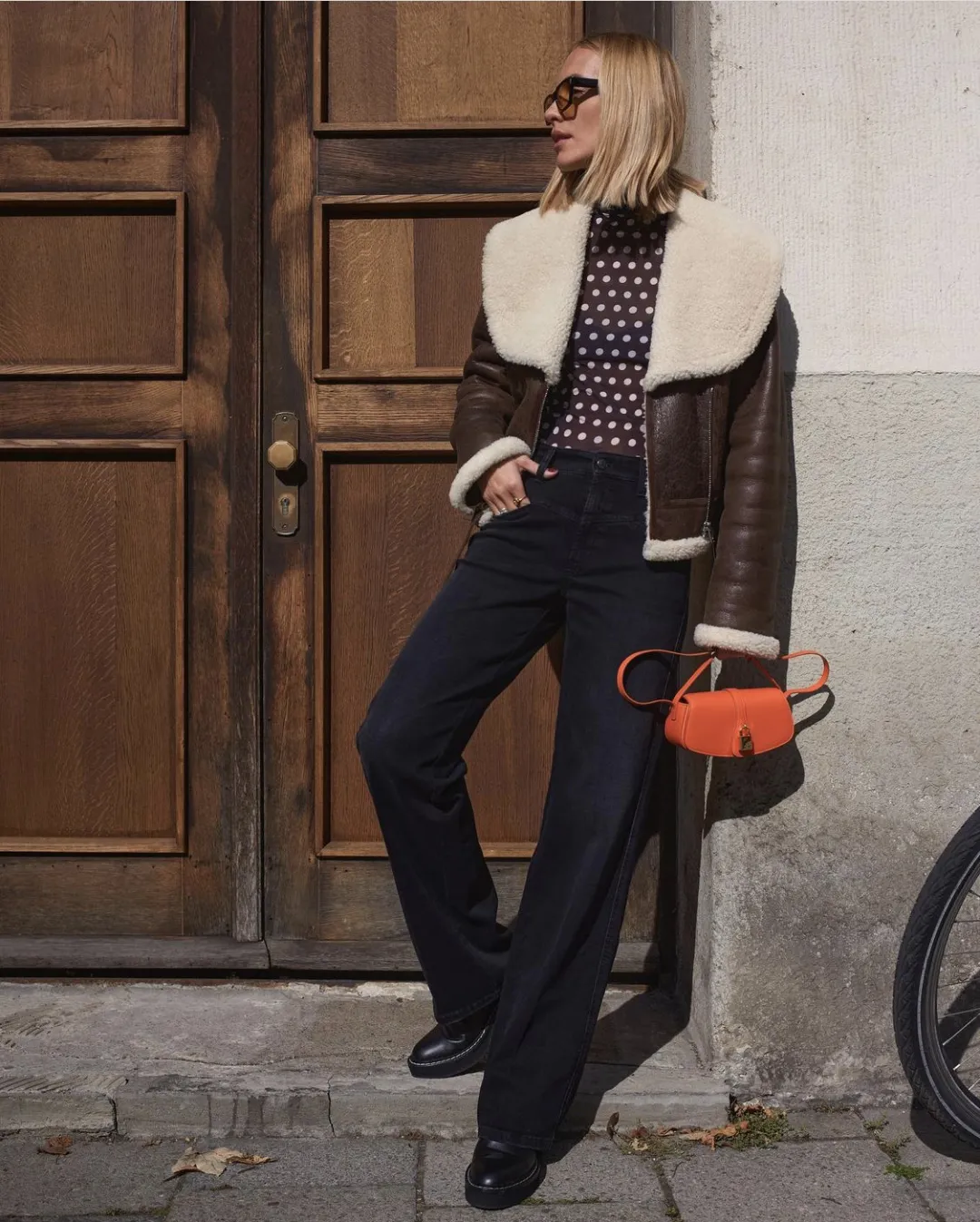 But there are exceptions. If it is an oversize jacket version, the medium and long models will be slightly fat, try not to match loose casual pants.
The direct and medium -length styles often look slimmer.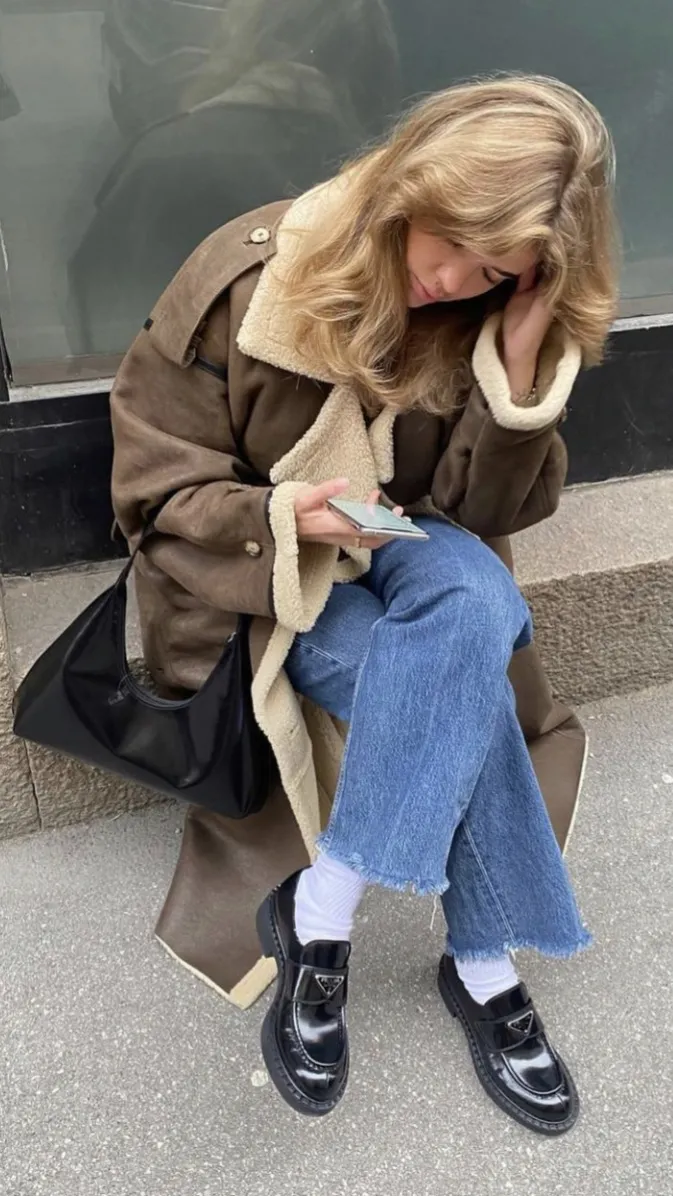 In addition, the main color of the jacket and the pants will be the same, and it will be thinner visually. For example, yellow brown+rice white mid -length jacket, with white straight jeans, is very neat and chic.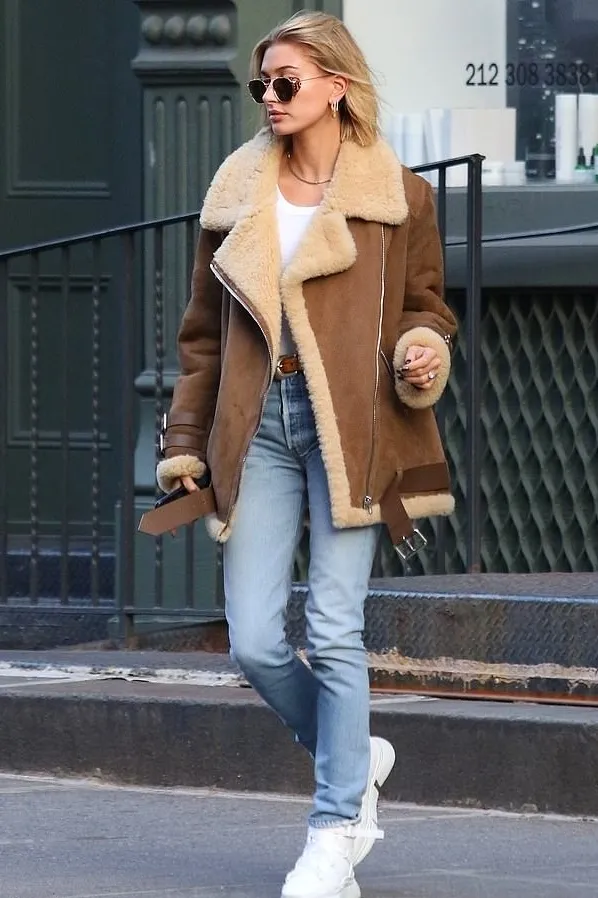 Or a more upright silhouette, such as the pilot jacket that HAILEY loves to wear, it is very handsome, simple with jeans and white sneakers, there is no reason not to look good.
Long coat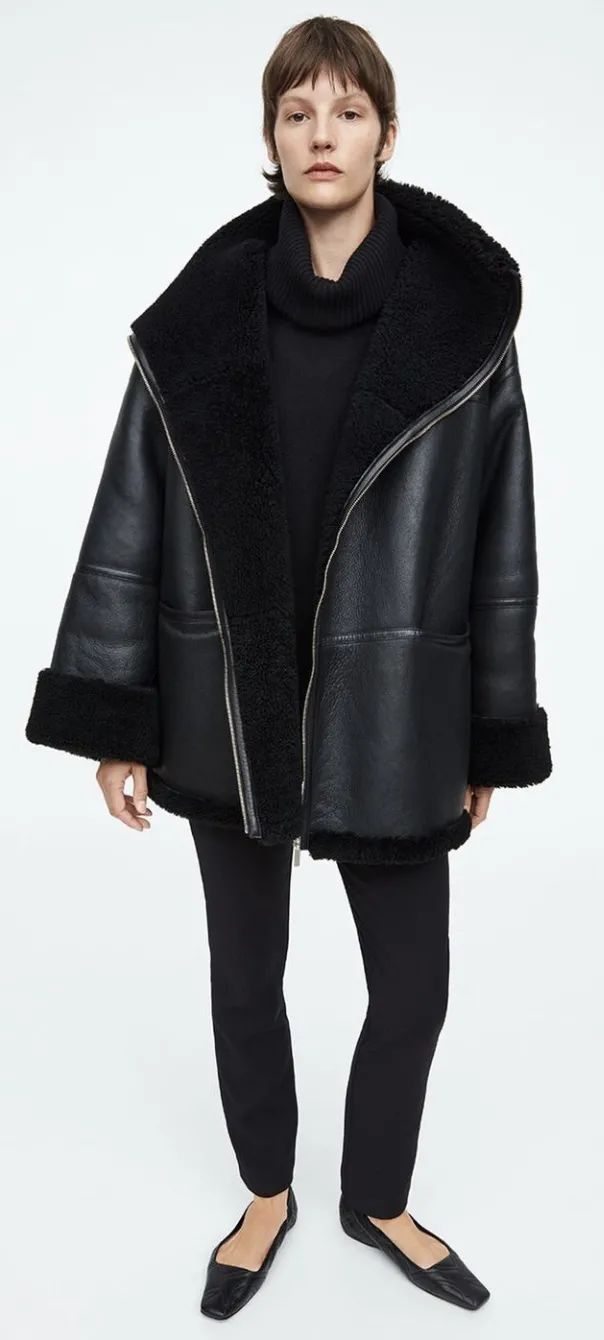 Long shelkuroscopy coats are the warmest, but many people dare not buy them and worry that they will "get fat".
There are indeed this problem, especially the wide and long style of wide and large, Gao Mei is free and easy to wear, but she is not friendly to the little girl.
The suggestion of the goose mother is: It is best to try it in person, and choose the style of the length up and down on the knee. Basically, there will be no big problems.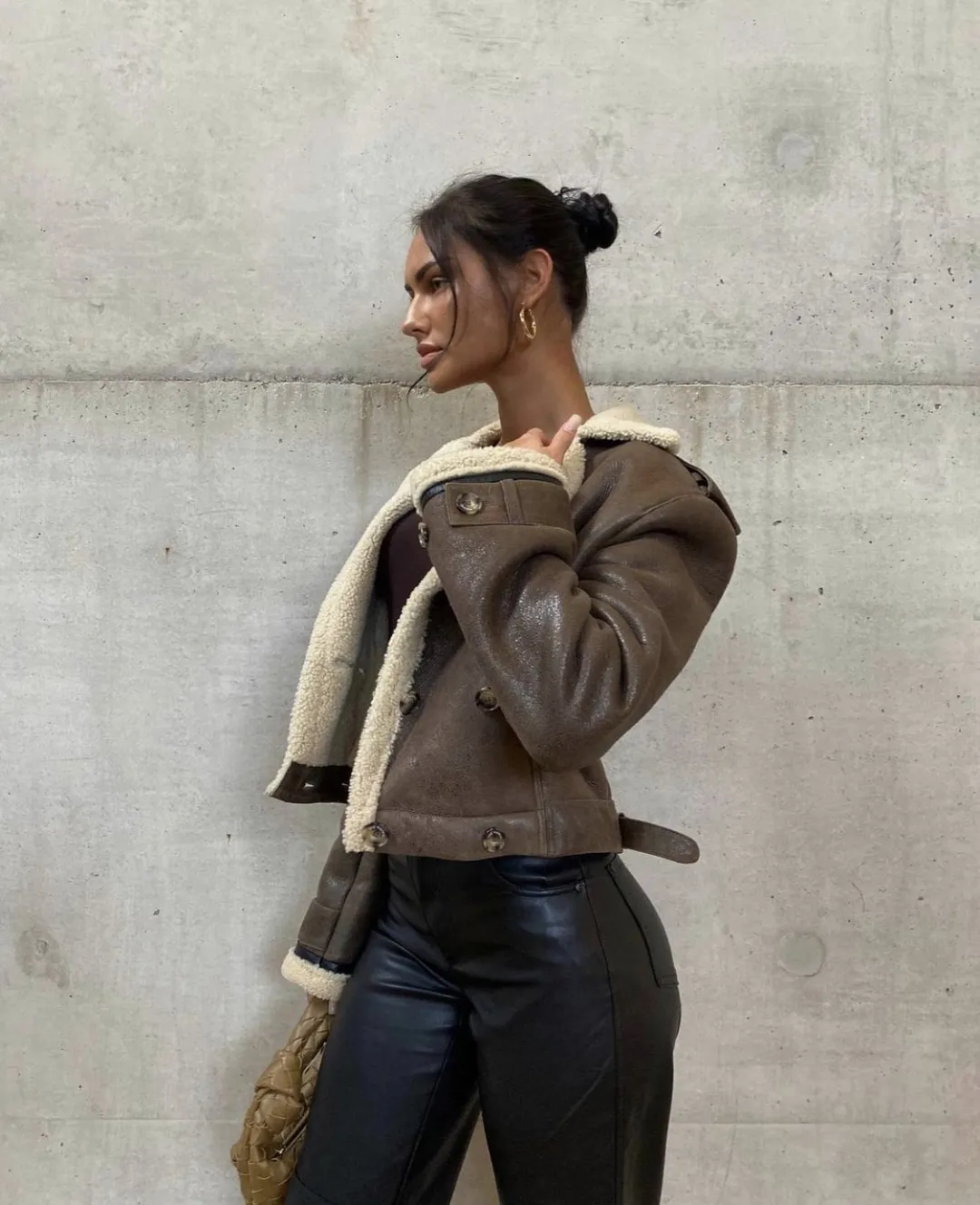 In addition, you can choose the A -line version, which is short -haired and thin, and it is not easy to show fat.
In terms of matching, the overall color is harmonious and unified, and it will also give people a sense of "grow taller".
Remember to match high -heeled boots, not only look taller, but also support the aura of the long fur coat.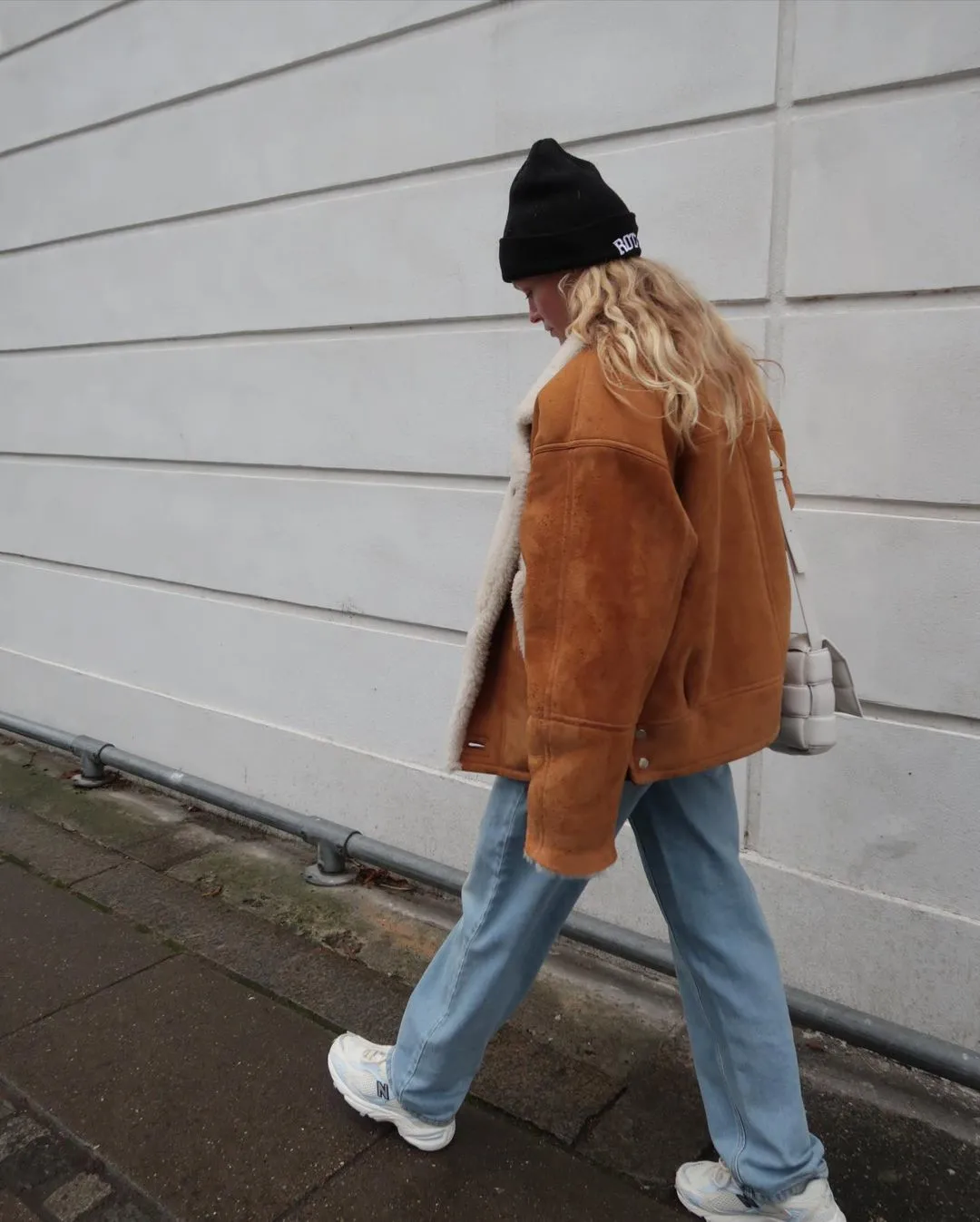 The fashion in winter is indispensable for this fur coat.
Have you ever bought sheepskin? What are the advantages and disadvantages, talk to you in the comment area!
Article Source: Tencent Fashion
If there is any infringement, please contact Xiaobian to delete
The shearling coat
---