Wanzi dual-port optical fiber network card Intel X710-DA2
Merchant activity: Gift 2 to 10,000 trillion 3m fiber optic jump lines
Product model
Market price (yuan)
Commodity quotation (yuan)
Raid and down (yuan)
Intel X710-DA2 (excluding module)
3950
3792
-158
Price collection date: August 21, 2017 (if the price fluctuates, the merchant quotation is subject to)
Pictured: Intel X710-DA2 (excluding module) high-definition real shot
Applicable network type
Wanzi Ethernet
Transmission rate
10000Mbps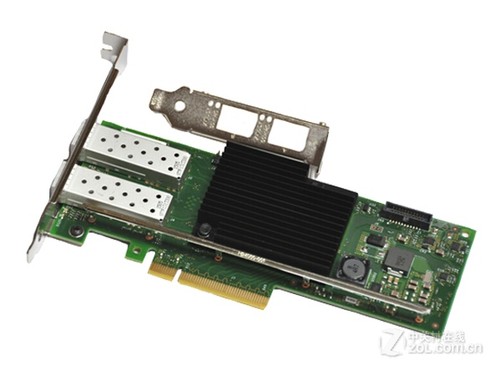 Bus type
PCI-E 8X
Network cable interface type
SFP+
Today is worth buying
When consulting, it is mentioned that Zhongguancun Online will get better prices and better services!
zol
Send the merchant address to the phone
Introduction
Intel is a global leading manufacturer of chip innovation, development technology, products and plans. It was founded in 1968 and has a history of 39 years of technical product innovation and market leadership. In 1971, Intel launched the world's first microprocessor. This move not only changed the company's future, but also to the entire industrial production …
[Zhongguancun Online Beijing Quotes] Intel X710-DA2 (excluding module) network card, recently in the merchant "Beijing Caibo Yongxin" special promotion, the preferential price is 3792 yuan, the good price is good, it is worth your start! Interested friends can go directly to No. 87 West Road West Road, Xisanxi Building Materials City, Haidian District, Beijing. For the promotional information about Intel X710-DA2 (excluding module) network card, you can also consult (Contact number: 13611117666 010-82872317 010-82872316 ) The merchant.
QQ number: Contact me
Pictured: Intel X710-DA2 (excluding module) high-definition real shot
---