IKEA store inspired by bookcases embrace the continuous shopping method
As early as 2020, IKEA revealed a plan to establish an excellent car -free shop in Vienna, Austria.
The project is now completed, and its striking design is a large bookcase covered by green plants.
IKEA Vienna Station was designed by local company Querkraft Architekten with an area of ​​21,600 square meters. In terms of structure, it consists of prefabricated steel concrete columns and arranged in the form of grid. It has a deep shelf area outside, which can provide coolness and provide space for the terrace.
A total of 160 trees are planted in the store and around. It is expected that over time, these trees will fill the outer wall. According to the computer simulation, it can also help reduce the temperature in the nearby area. Because trees can be placed at different heights and depths of the building, more planting may be planted than on the ground of the building.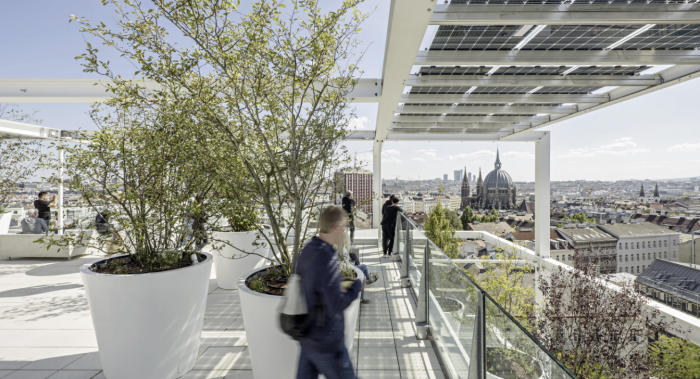 In the "Urban Hot Island Strategic Plan" in Vienna, planting is one of the most important measures. The climbing plants and trees of IKEA furniture store have the effect of cooling and humidification, just like a natural air -conditioning system. The air temperature on the sidewalk will also be improved. Computer simulation shows that the related temperature drops 1.5 degrees Celsius.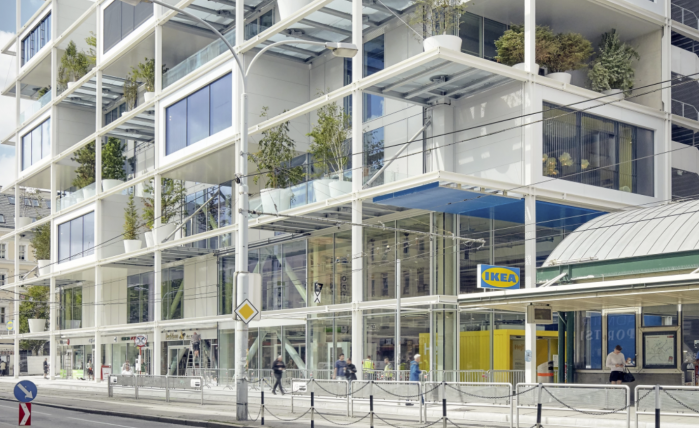 The top floor of the IKEA Vaiyani Station is a public roof terrace area with solar panels. Inside the building, IKEA currently occupies a lower floor. The two floors on the top are a hotel with 345 beds. Due to the spacious glass window, including a skylight, the interior is full of sunlight. The shop's public roof platform has 280 solar panels on the public roof platform to reduce the consumption of the building in the power grid. IKEA said that high -efficiency and energy -saving heat pump provides heating and cooling. Compared with the standard system, it can save about 84 tons of carbon dioxide each year.
In addition, there are 30 nests for swallows to settle outside, as well as a variety of habitats suitable for insect growth. In addition, although there are no parking spaces, there are good public transport connections, and local delivery is provided through electric trucks and freight bicycles.
---