What little white shoes do you wear! The best 12 pair of sandals in summer is here
Source: Four Aunt Four (Text/
Jojosiya
)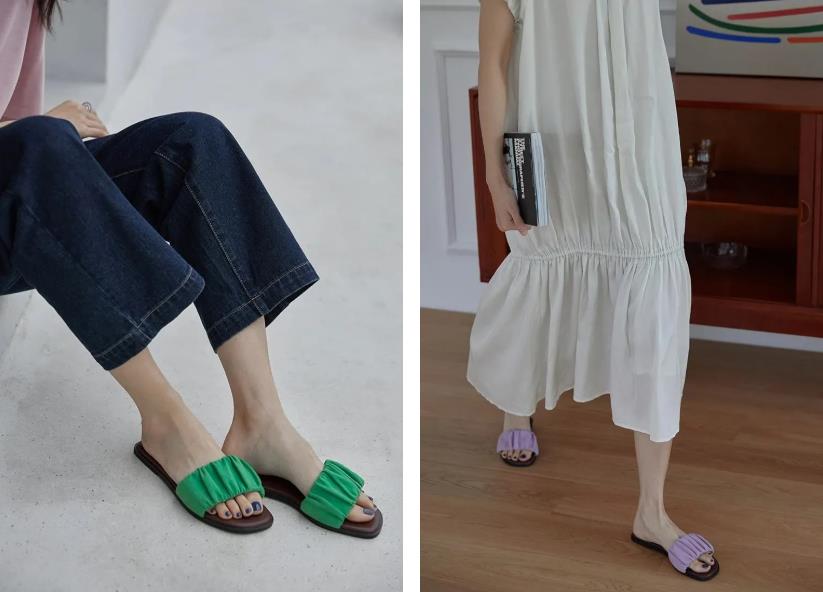 When I was shopping with my girlfriend before, I found that in summer, didn't I wear small skirts in summer? I found that it would always be a bit bulky with my daddy shoes or small white shoes, and the overall look was not very coordinated and exquisite. Sure enough, the summer sandals in summer, whether it is a sandalwood or a high heel high heels, and the dress is most suitable for the dresses ~
When I usually talk about tangling before going out, I will still choose good sandals to wear, and the whole person will follow a lot. So today I will simply share with you some of my recent spring and summer sandals. I hope everyone likes it ~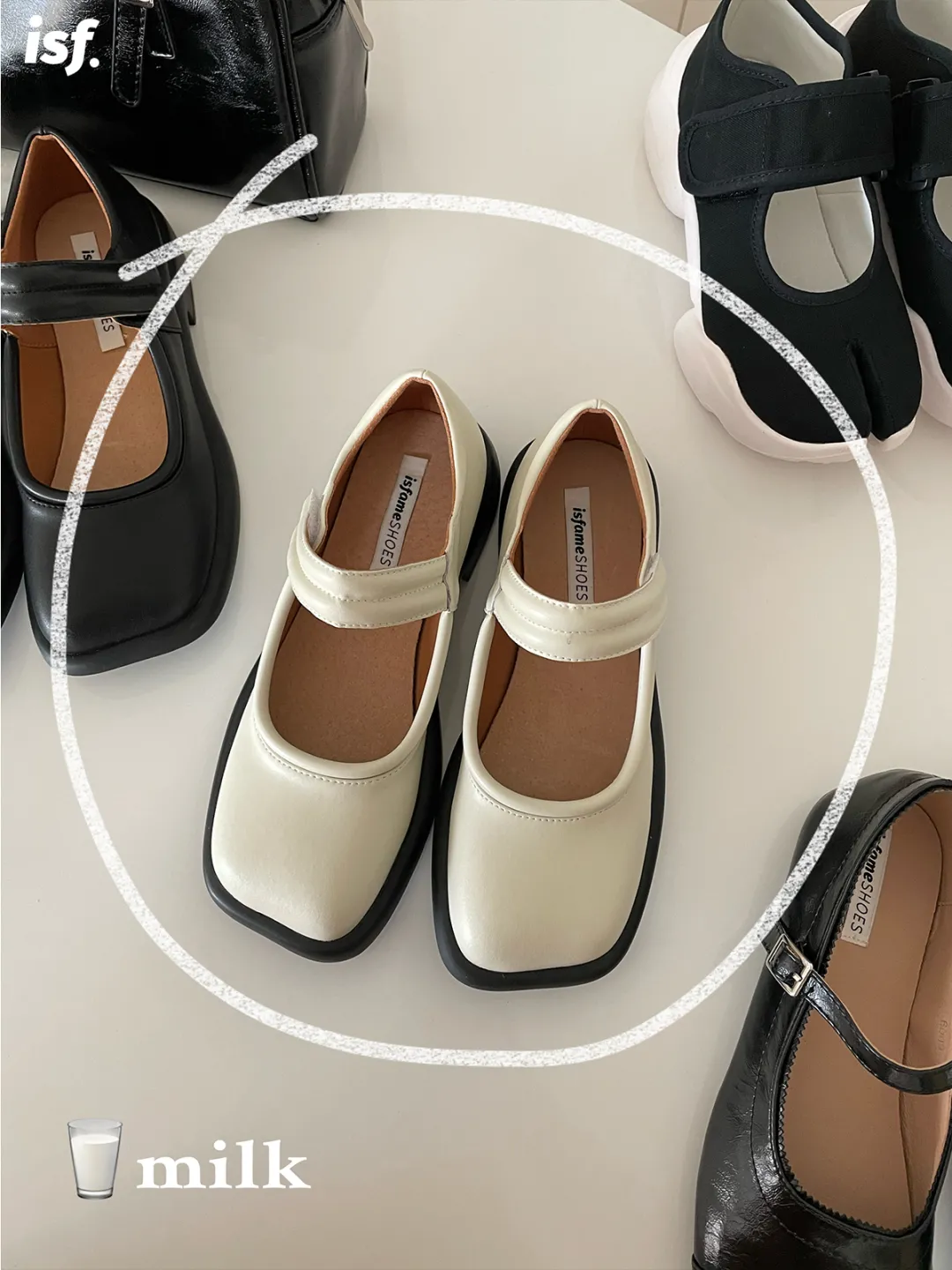 1/
Fang head flat bottom slippers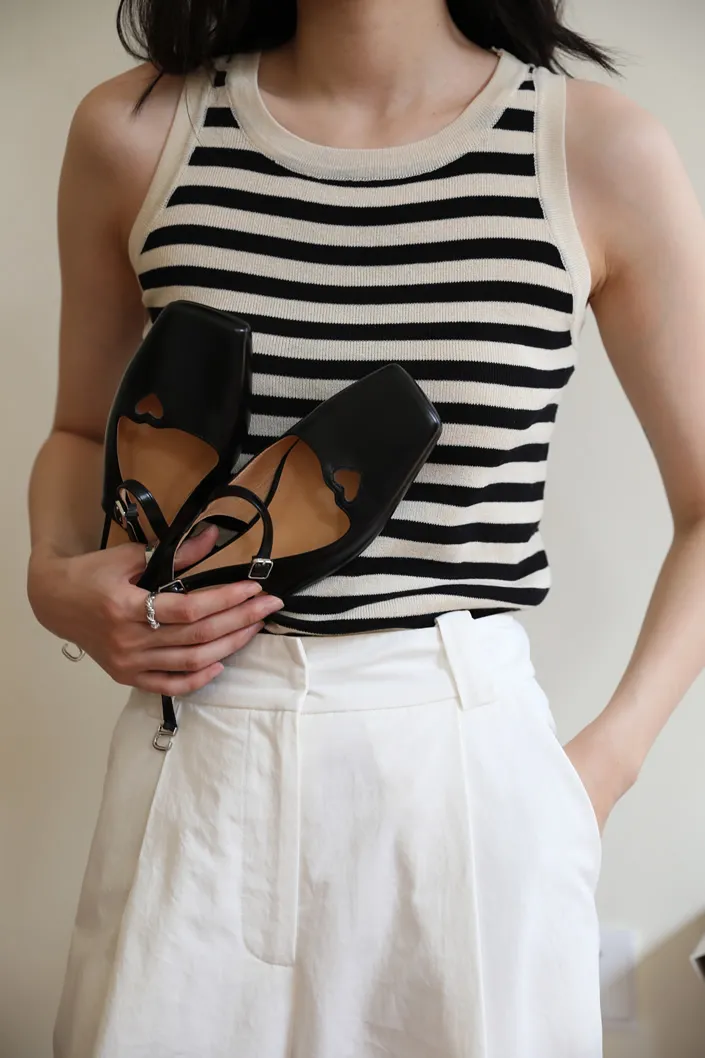 Sixteen Lane women's shoes, ¥ 139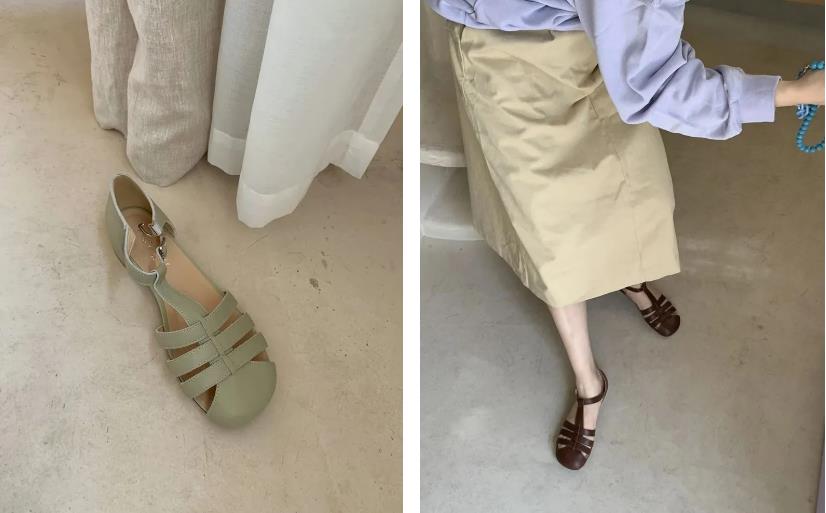 My summer is really inseparable from this kind of small sandal drag, it's easy to wear and match. Green with jeans, light purple and white dress are super beautiful. Although the style is simple, the details are great ~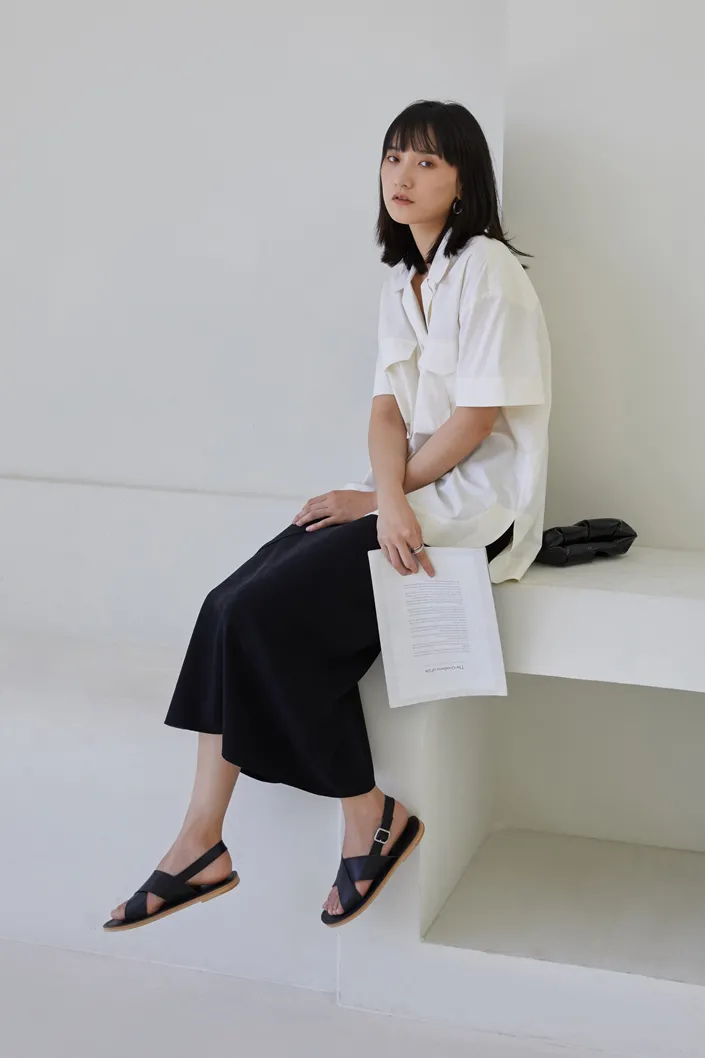 2/
French square head PVC with sandals with sandals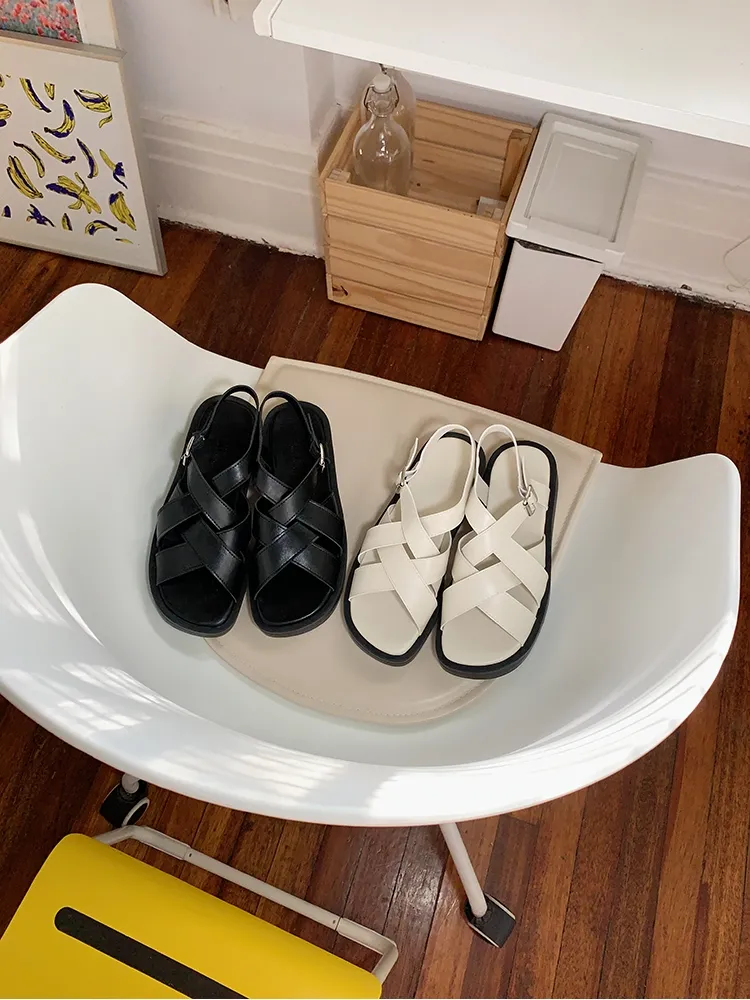 ISFAME, ¥ 134
The very beautiful square head will bring the line feeling of modifying the toe. This PVC+leopard design looks very retro and French style, with a touch of luster. Small and middle and naturally increase, and it is better to walk.
3/
Fashionable age -reducing thick heel fish mouth sandals
The Cang Shop Prive'ES, ¥ 238
The American version of the sweetheart of the sweetheart, crocodile pattern+ice cream color, lazy open -toe shoe type is very classic. Usually it is pretty good -looking with a tea rest skirt, thin, elegant and elegant. Whether it is black brilliant cowhide or the small seloole green in summer, it is full of French free romance.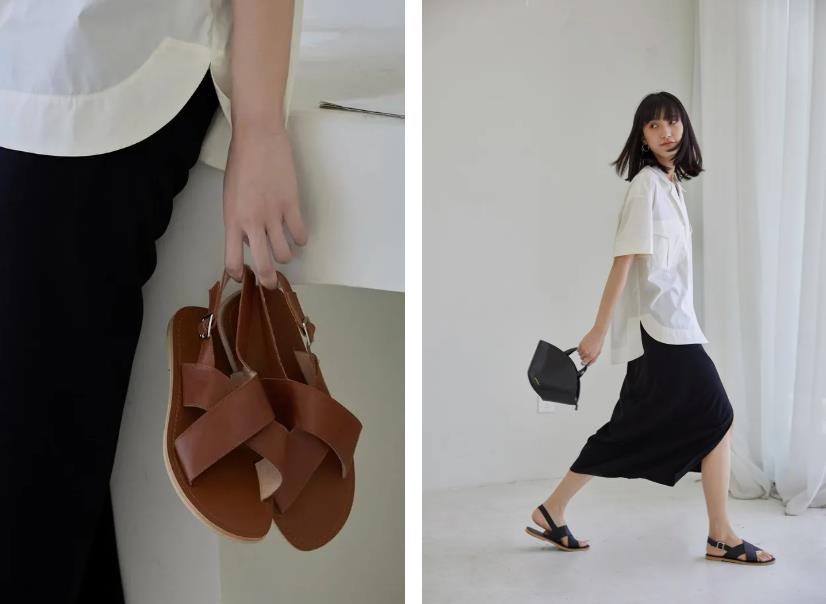 4/
Fang head lazy person with flat -bottomed sandalwood
Sixteen Lane women's shoes, ¥ 169
It is a very simple and generous style. The brown bottom and beige cloth surface are very white and super versatile. The skirts that usually wear or black skirts can be worn. Style with a little vacation and leisure, it is very suitable for summer wear.
5/
Bot -band flat -toe niche sandals
ISFAME, ¥ 168
The thin band sandals that follow the feet are more beautiful and green. With shorts and T -shirts, it is very street casual. With a floral skirt, there is a romantic woman, and the upper feet are very soft and comfortable. Sure enough, the flat bottom is the best!
6/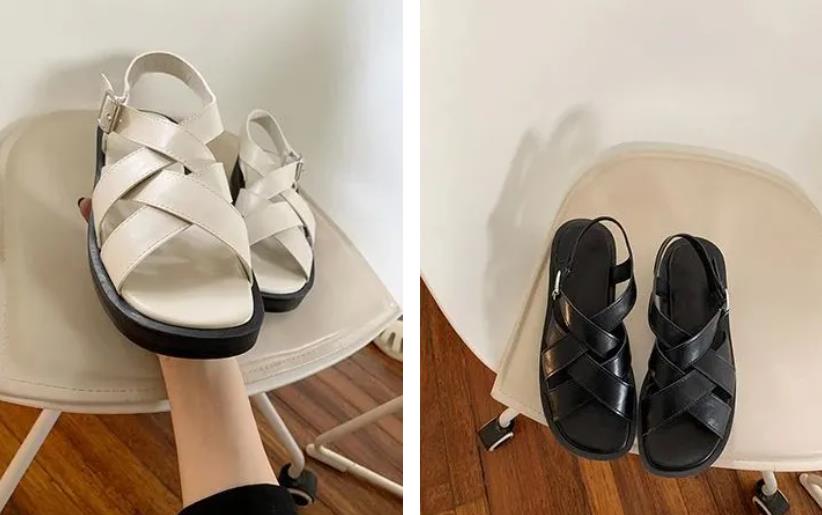 Retro Roman cross -thick sandals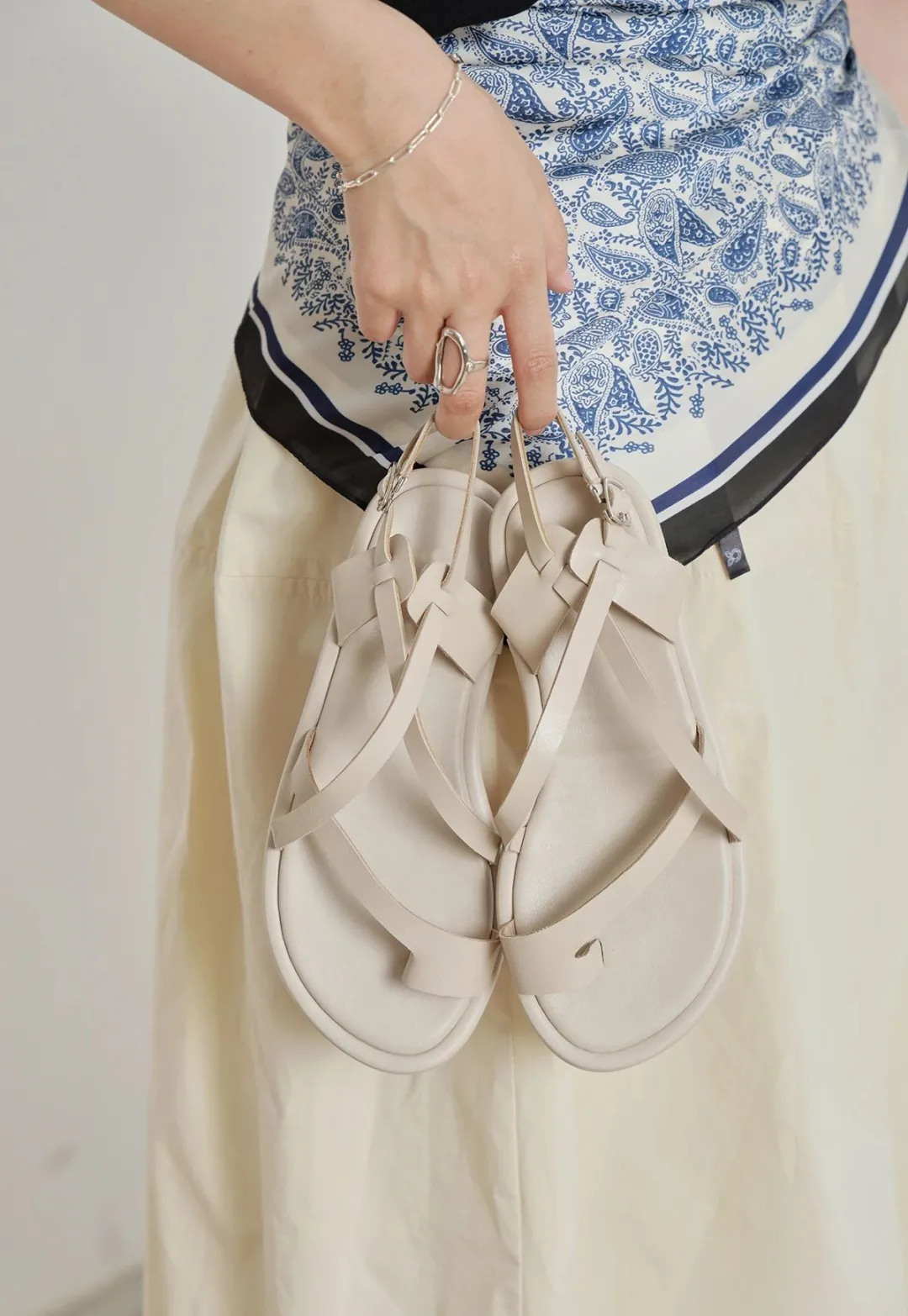 The Cang Shop Prive'ES, ¥ 188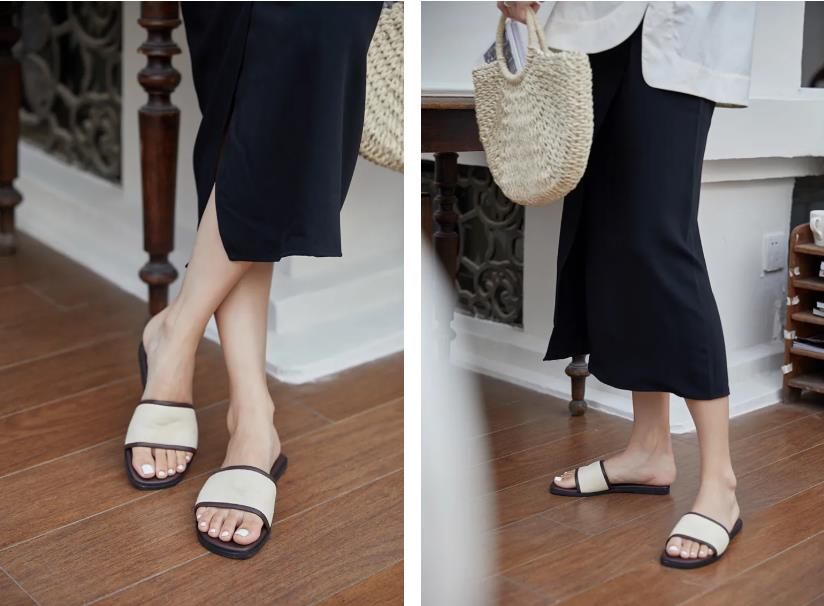 Very Seoul's young lady style, simple and modern cross design, more modified foot shape than that thin shoelaces, white looks bright and warm, black is not dull, retro and fashionable. The fabric is very soft, the soles are super thick, and it will have a little support to wear.
7/
European and American wind clip toe thick bottom slippers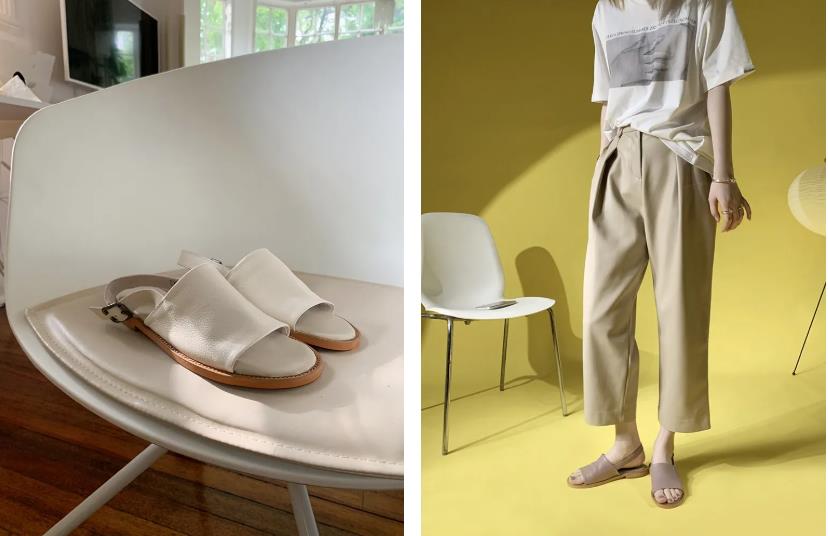 GS Galassia spirale, ¥ 459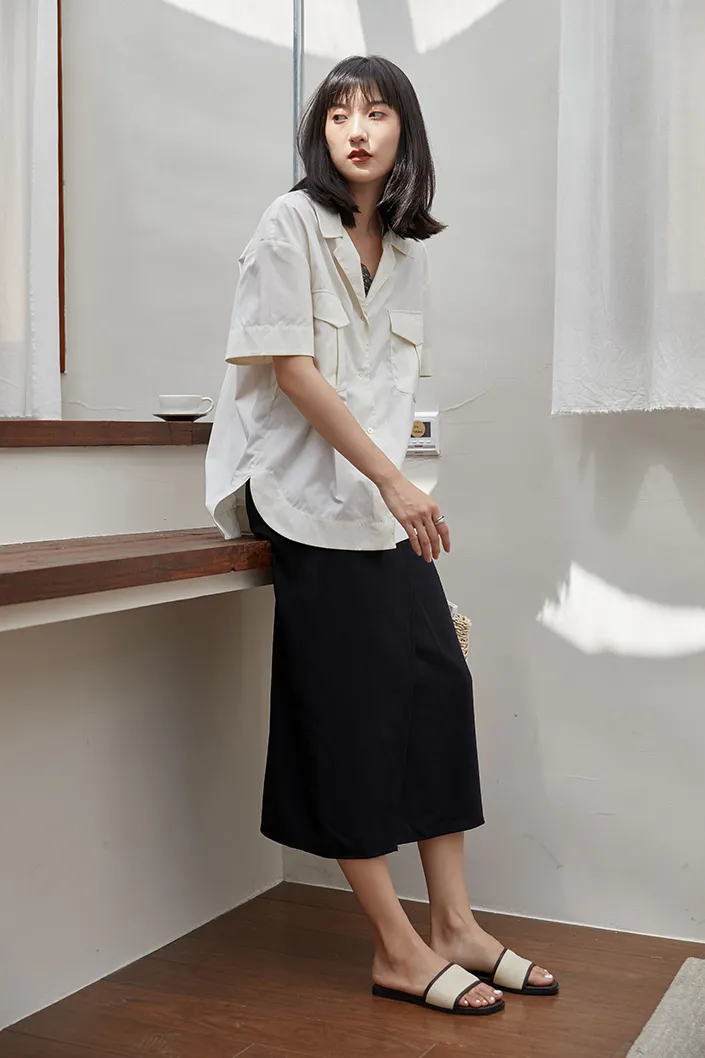 The bright half slippers in front of people look very casual, but there is no shortage of smooth line design, which is convenient and comfortable to wear. Like the straight pants and skirts wearing in the summer, you can match it with it. The sense of fashionable taste of niche and fashionable taste. This pair of grass has grown green!
8/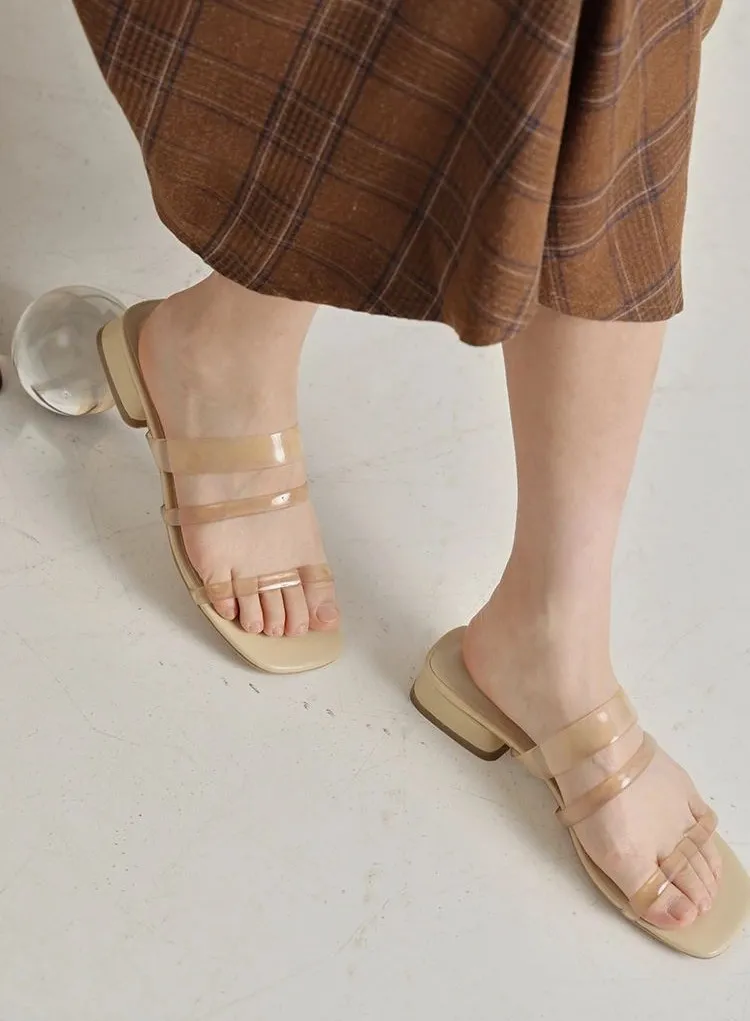 Heel Baotou sandals in the square head
Sixteen Lane women's shoes, ¥ 239
Students who do n't like dew, you can try this kind of Baotou summer sandals. There are hollowed on a small love design on the slope, which looks pretty playful. Light yellow and gentle, black has a small sexy heart beauty, and the skirt is super beautiful!
9/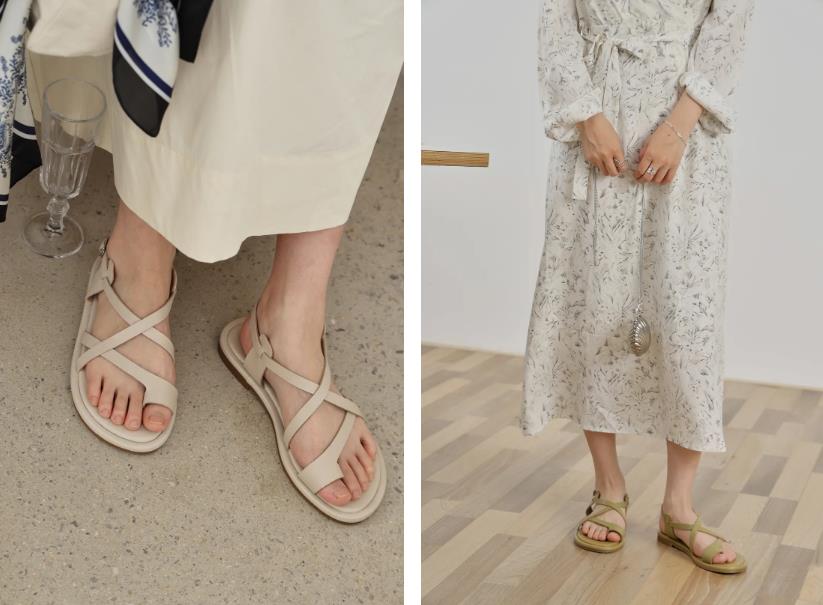 Do not pick your feet Mueller
Word of mouth and foot feel are very good. Don't pick people, and comfortable. If you need a pair of sandals with a good walk, high match, and a little delicate and fashionable, you can choose it. The upper foot is light and soft.
10/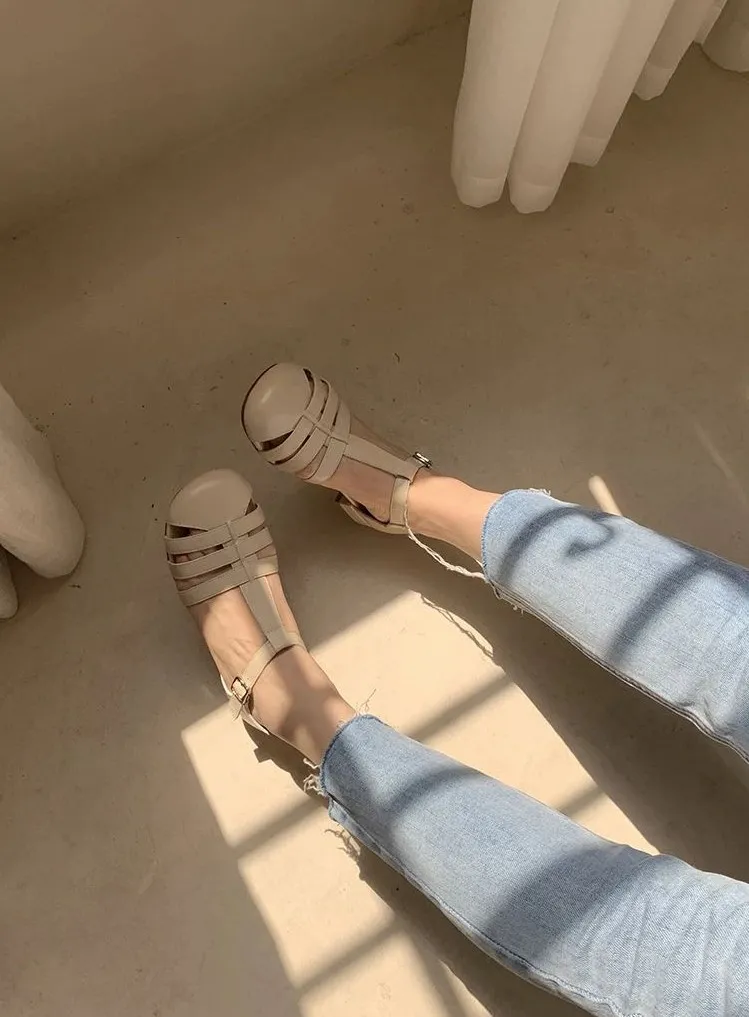 Ugly Meng Mary Zhen shoes
ISFAME, ¥ 188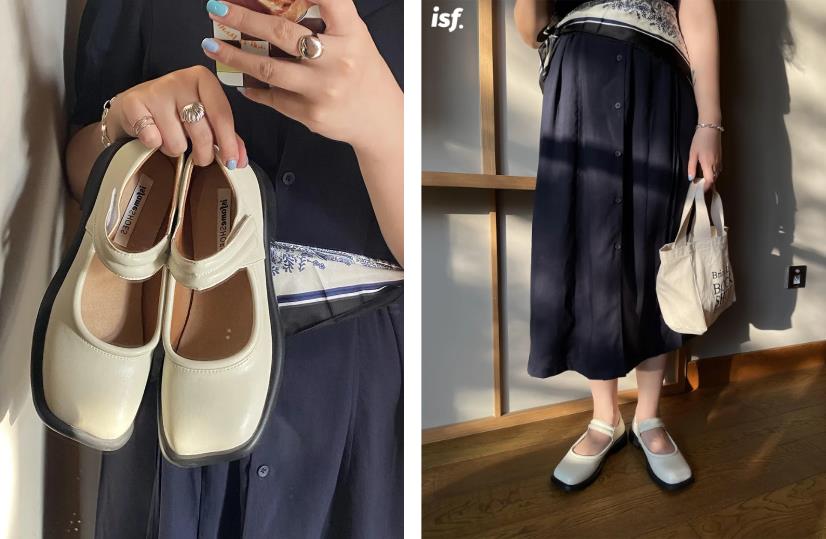 The ugly and ugly square head Mary Zhen shoes, because it is creamy, it looks particularly cute, and it is a bit of the literary sense of retro industry. It is nice with small uniforms or dresses, minimalist styles, and it will not make a mistake if you wear it.
11/
Hollow Roman shoes with shell head
Retro, fashionable, exquisite, playful, clean and beautiful as first love belong to its adjectives. Matcha green, French brown, Chic milk white cute and particular, how to wear it is good, the hottest shoe type this year is it. It is easy to wear, and there is a faint classic beauty.
12/
Cross -leather sandals
Sixteen Lane women's shoes, ¥ 235
Simple cross sandals, clean lines, I think brown will look more colorful. The fabric is soft and glutinous, with dark suit pants or wide -leg trousers, which are very natural and natural. The utilization rate in summer is super high, it is recommended ~
Well, the above is the spring and summer sandals I have grown grass recently. I hope everyone likes it.
Sixteen Lane women's shoes, ¥ 139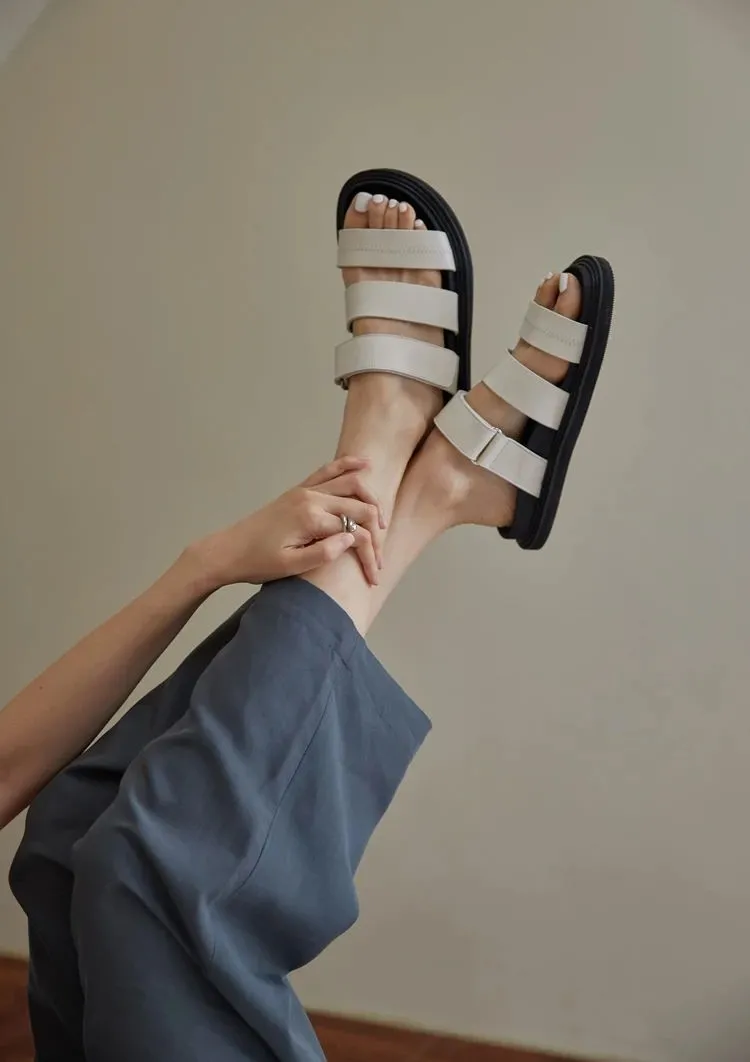 The Cang Shop Prive'ES, ¥ 238
The Cang Shop Prive'ES, ¥ 238
---