Wear skirts like this in winter, fashionable and warm
Good evening ~
A while ago, I posted a one -click copy pants and shoes in winter with a combination (poke here to review). Many people in the comment area want to watch the skirt version. Come today!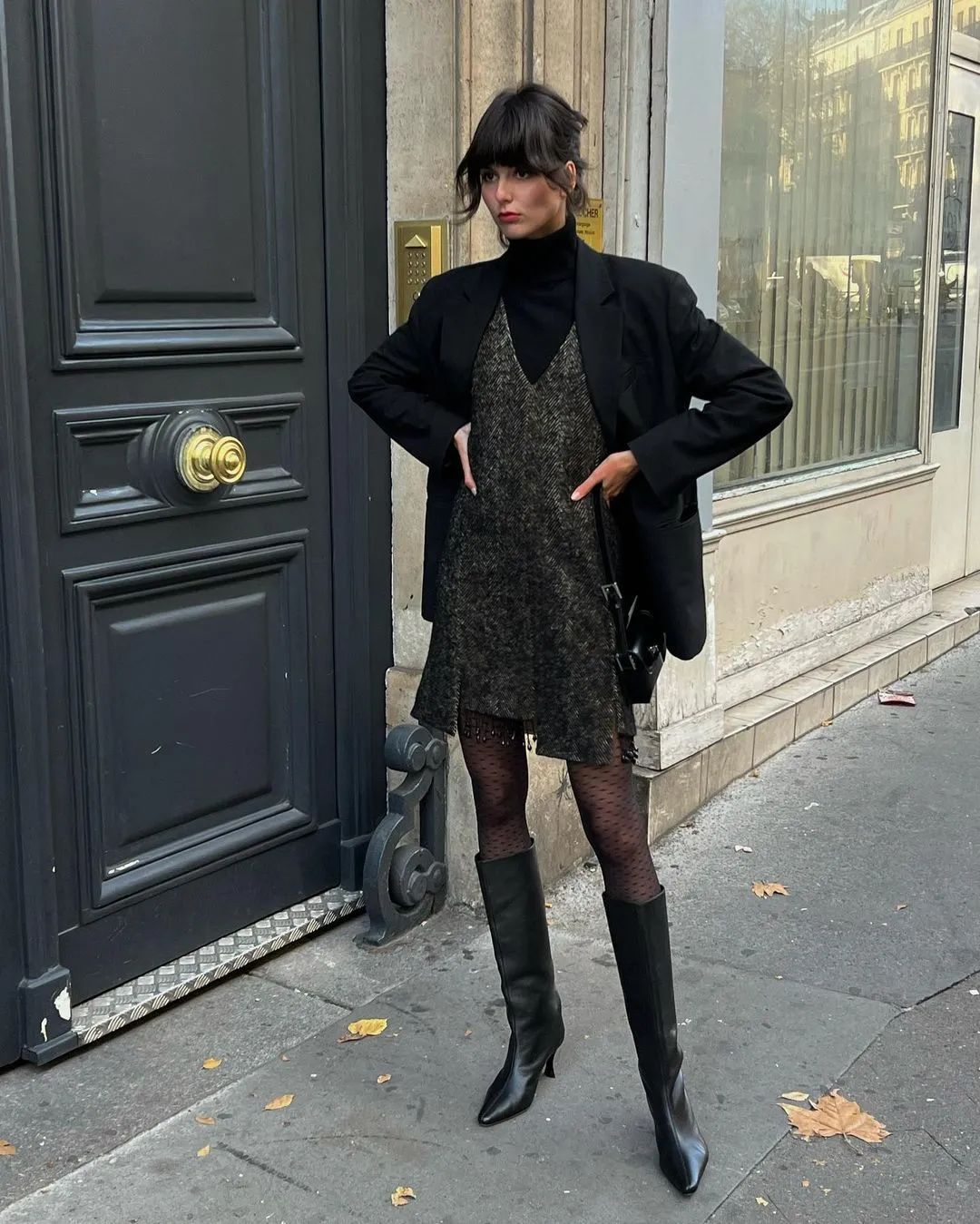 Do you don't like wearing skirts so much after the sky is cold?
Compared with pants, the matching of skirts will be more difficult. Many times the exposed legs look good, but the weather is not allowed. Putting on pantyhose with boots, it is easy to divide your legs several times.
Therefore, how to match shoes when wearing a skirt is quite worth studying. Believe in me, the skirt may be warmer and more fashionable than pants.
I summarized the formulas that can be replicated in four groups. Whether it is a thick plaid skirt, knitted skirt in winter, or many people think that the satin skirts and printed skirts that can only be worn in summer are applicable. It is thick and thin, it is suitable for north and south.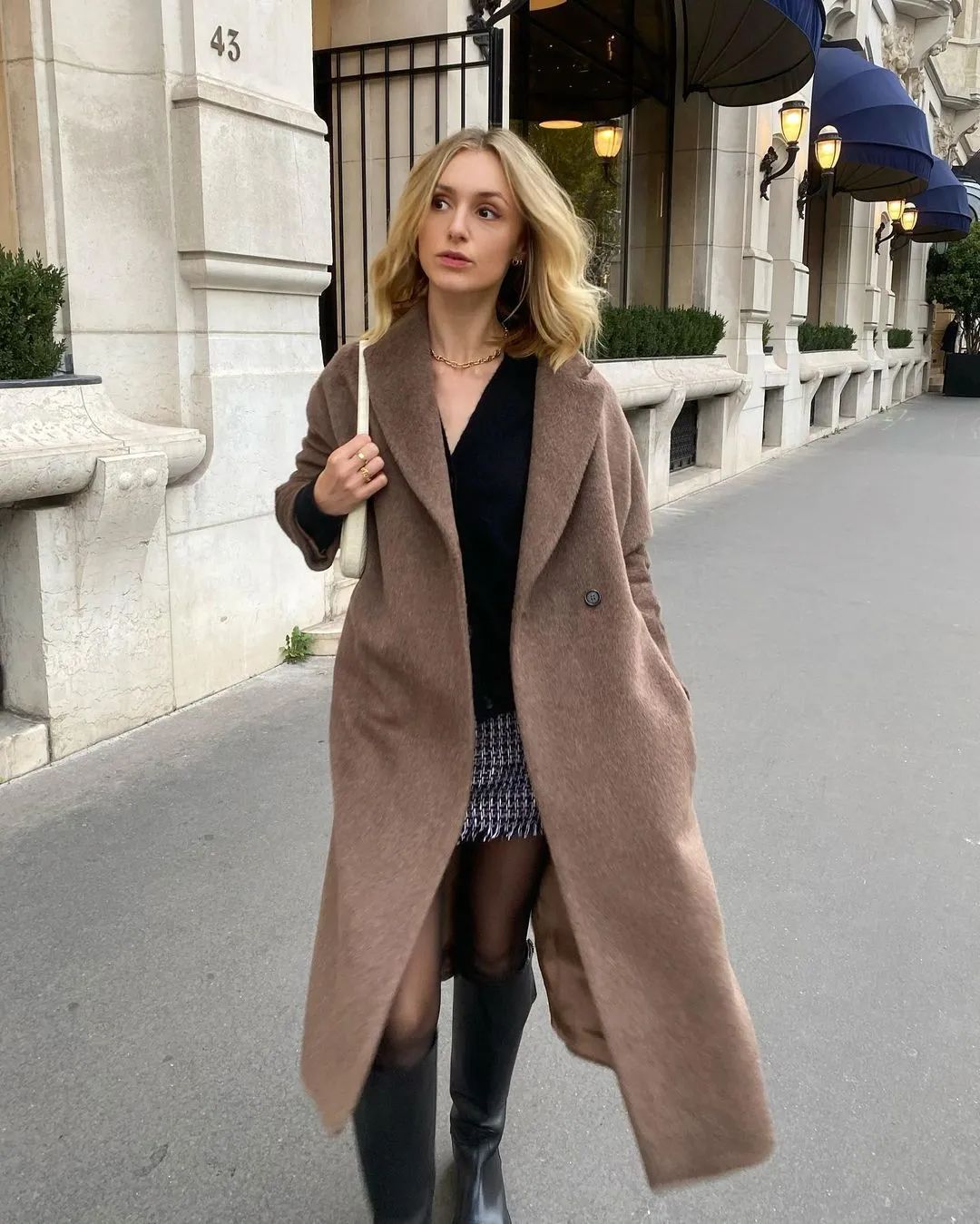 Take a look: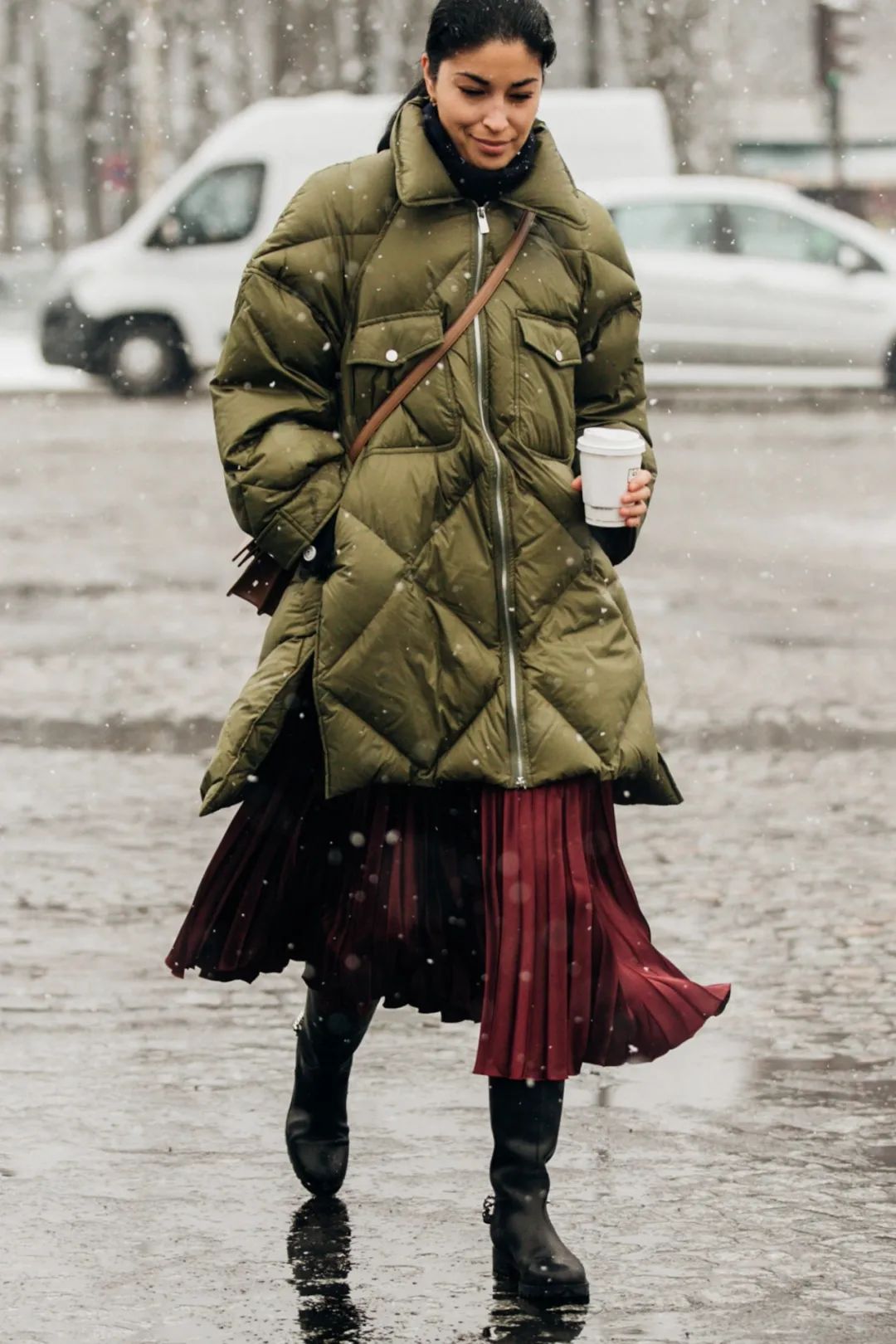 ((
Example card: This article does not contain any commercial soft implantation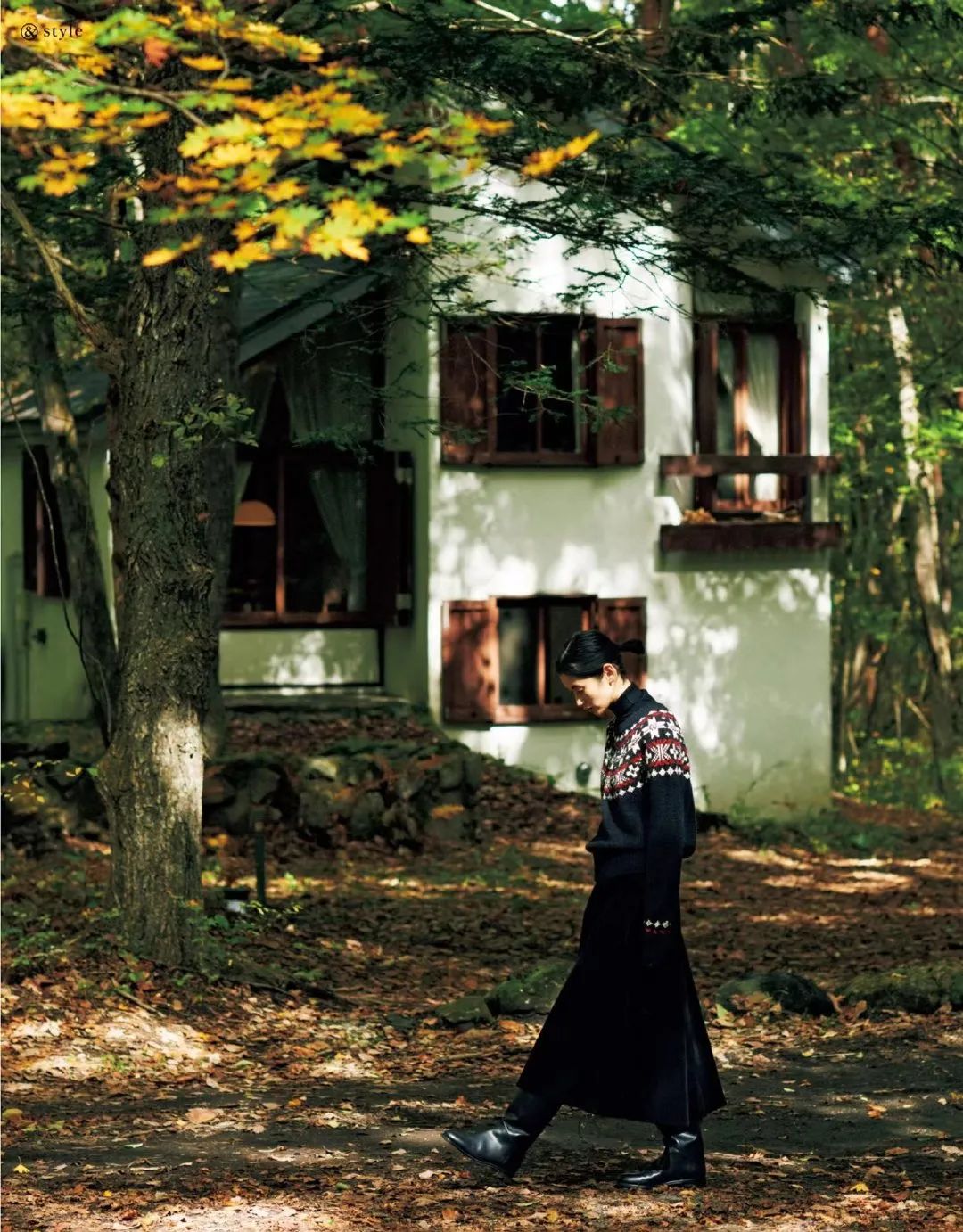 )
Universal formula -black socks+black shoes
First of all, a group of universal formulas wearing skirts in autumn and winter -shoes and socks choose black, and you can hold most skirts.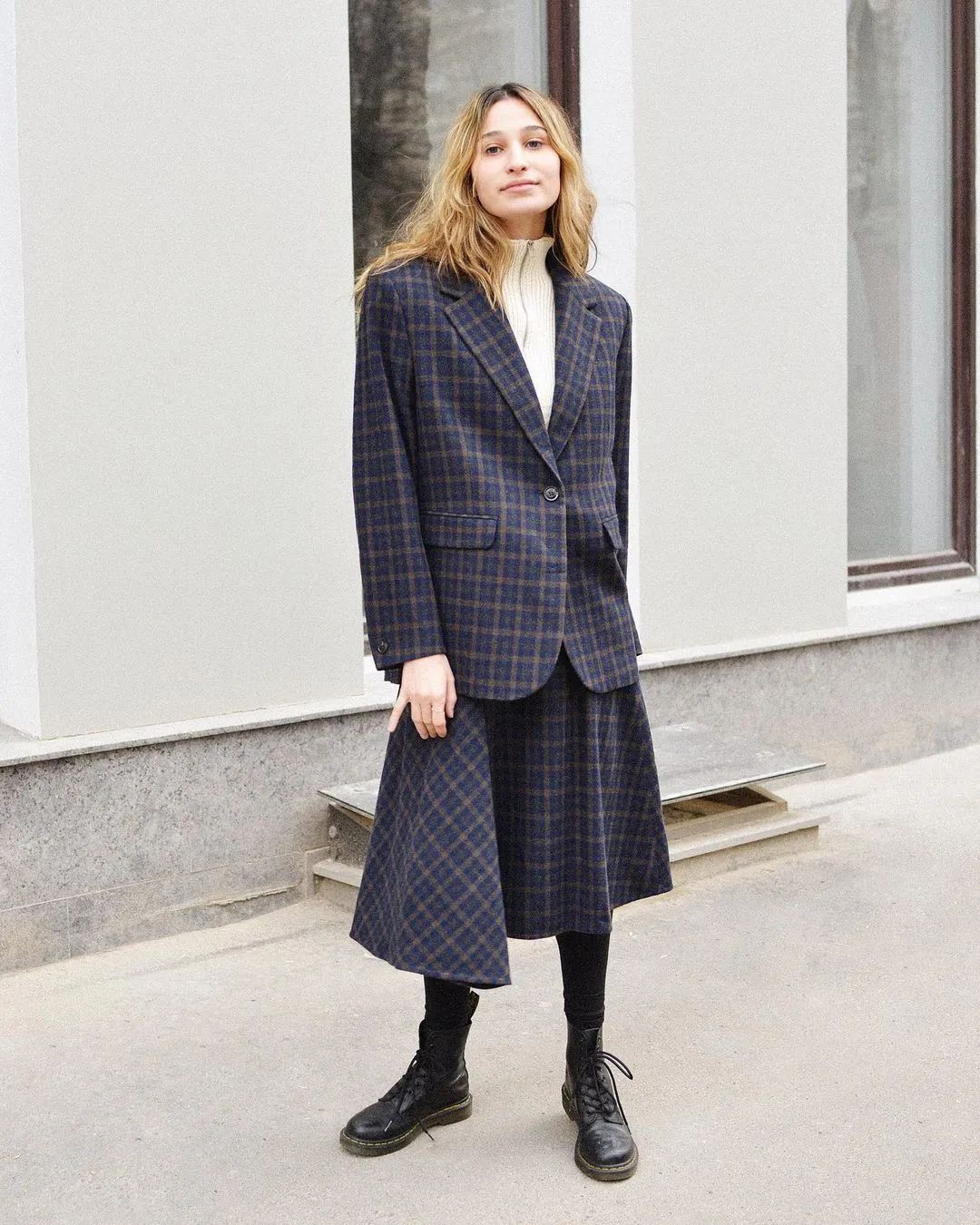 This season, the most suitable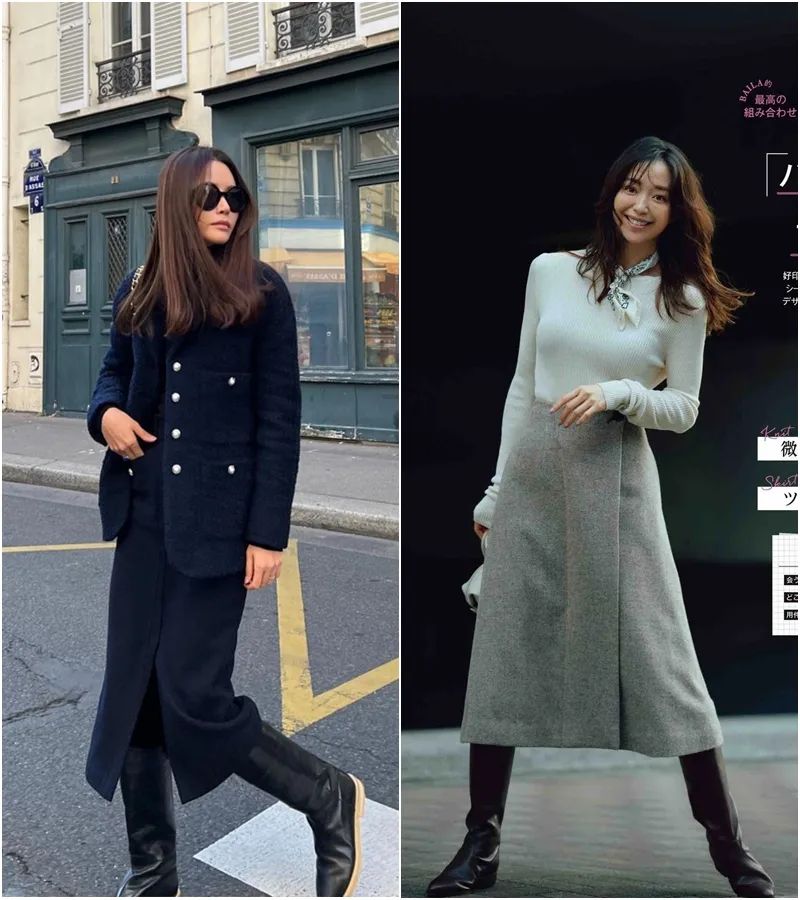 Middi skirt+black pantyhose+black short boots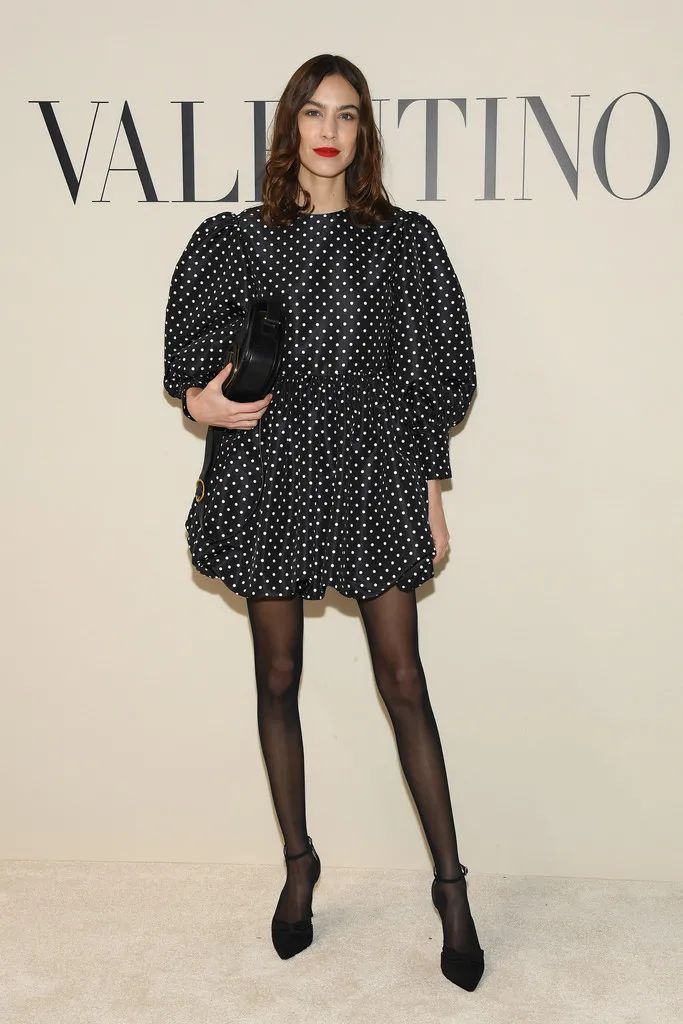 Essence The preferred skirts with deep colors and autumn and winter feels will not be contrary to black. ▼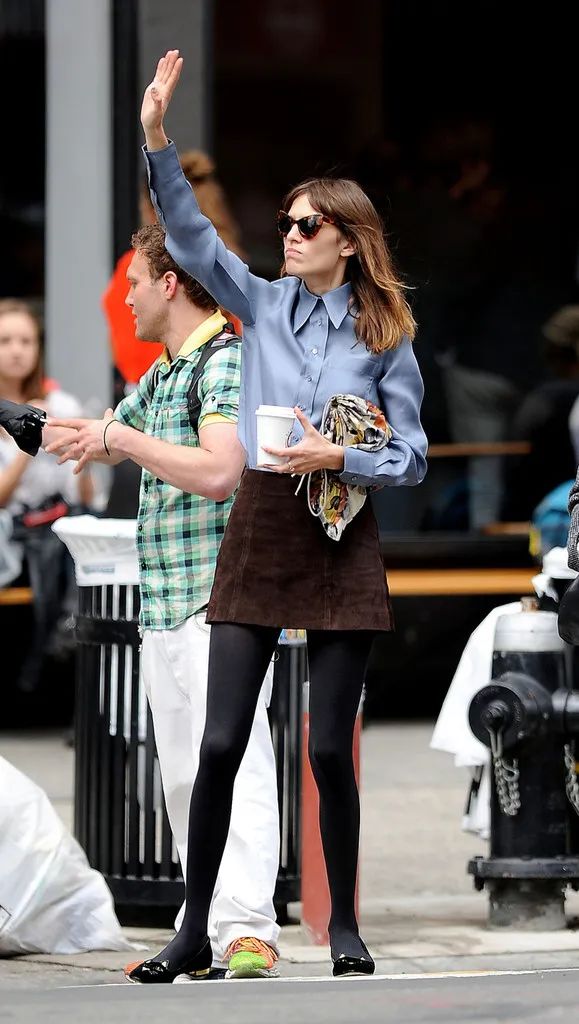 You can also try to wear a pair of small white socks with a checkered skirt, exposing a little side to increase the level, and it is more youthful. ▼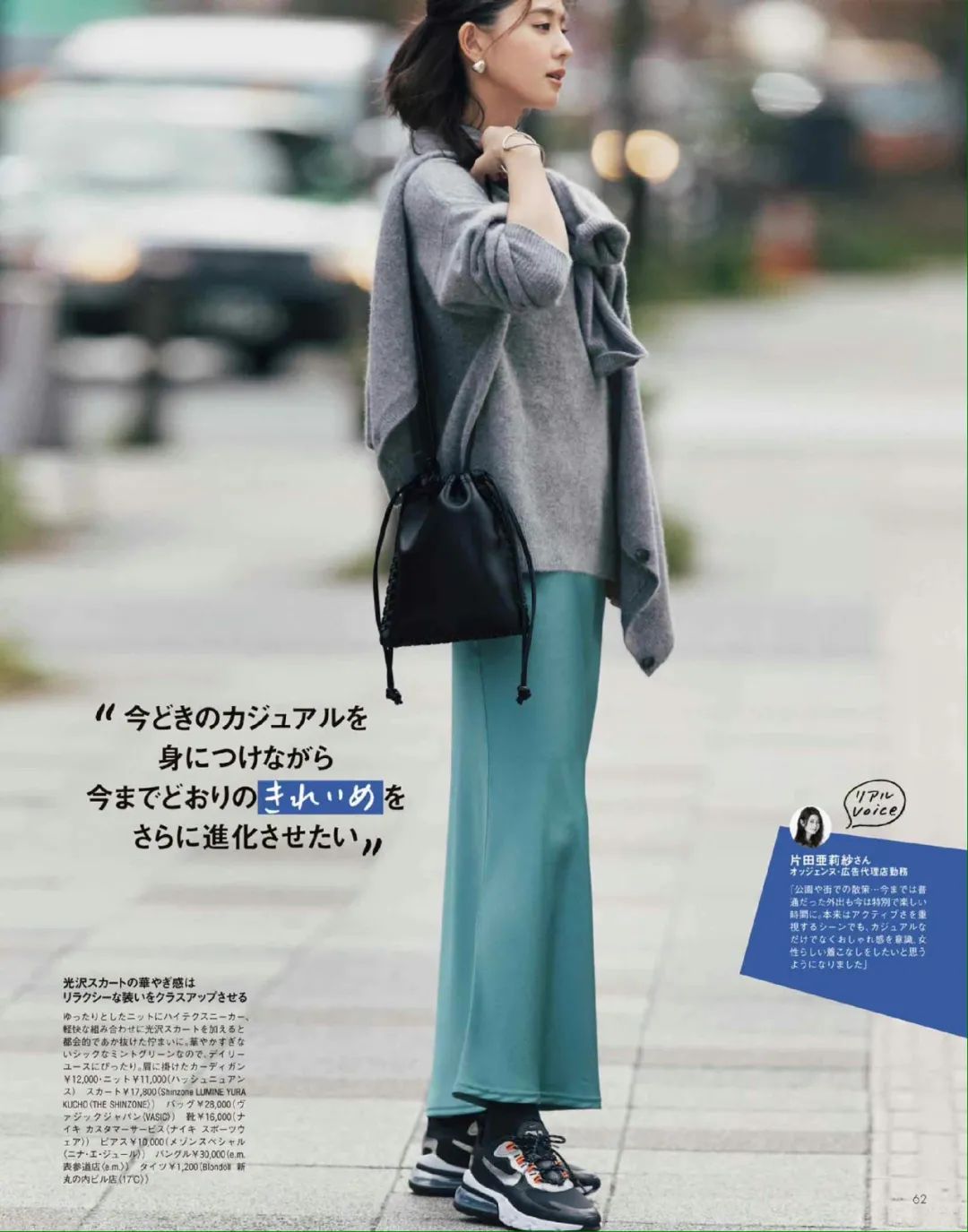 If the skirt is light -colored, it is best to match a black jacket to echo, the color matching will be more harmonious and comfortable. ▼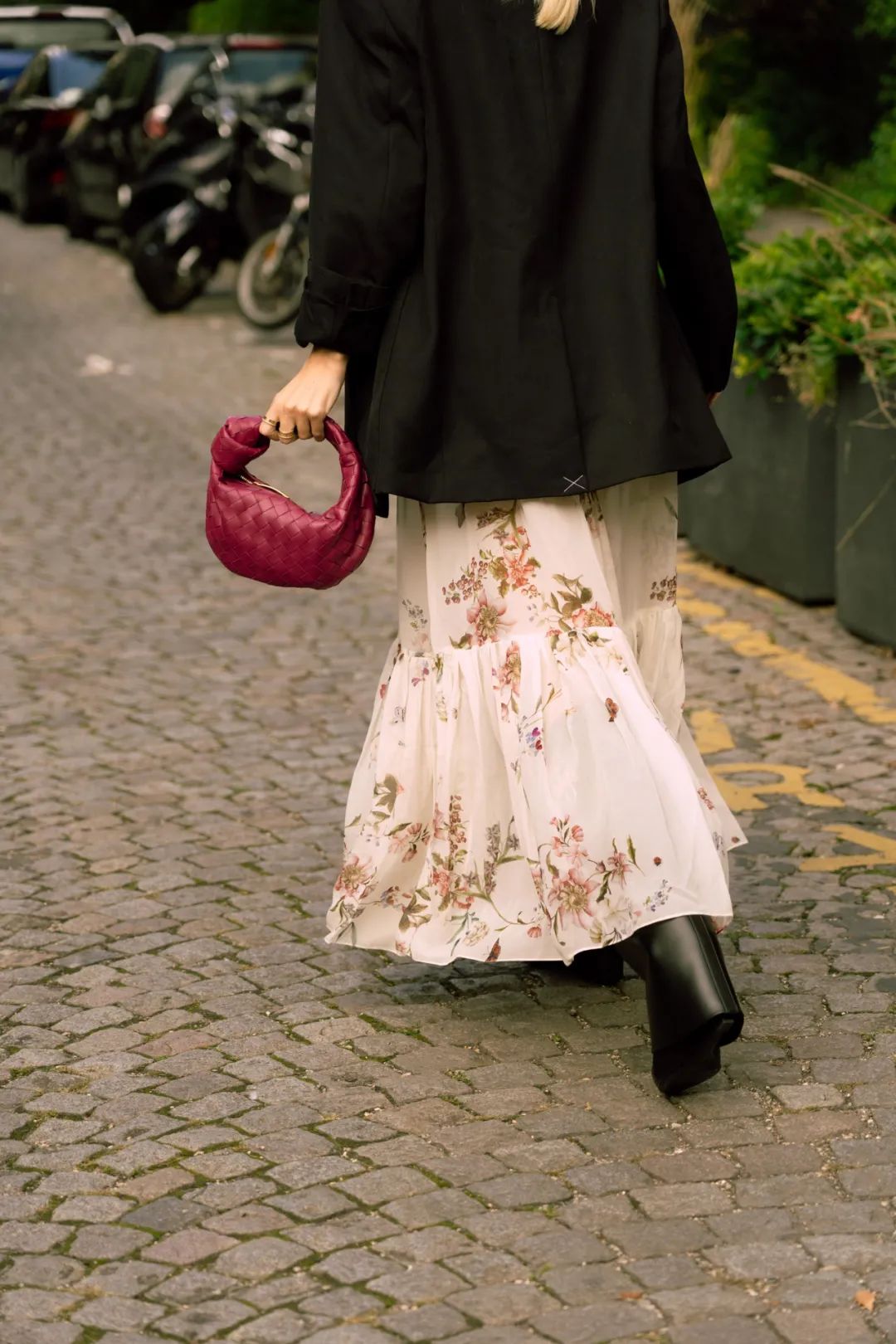 The common A -line skirt in autumn and winter is also suitable for this combination. Black skirts, black socks and black shoes, a color goes down, it is difficult to violate it. If you want to show your legs, remember to choose a boot with heels. ▼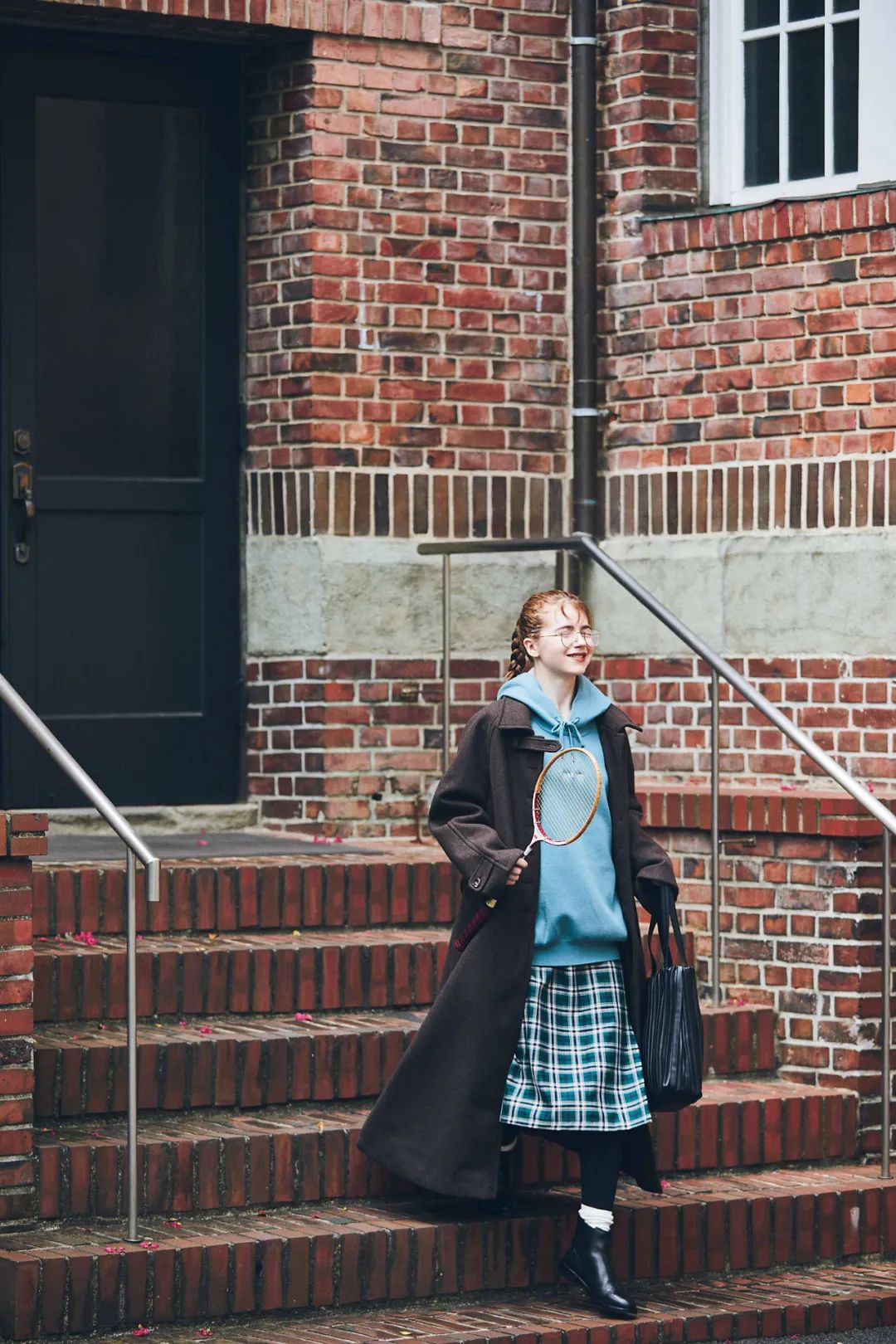 In addition to wearing boots, you can also match single shoes when the weather is warm. Miss Zhong's pair is Maryzhen shoes, with a skirt and sweet and cool ~ ▼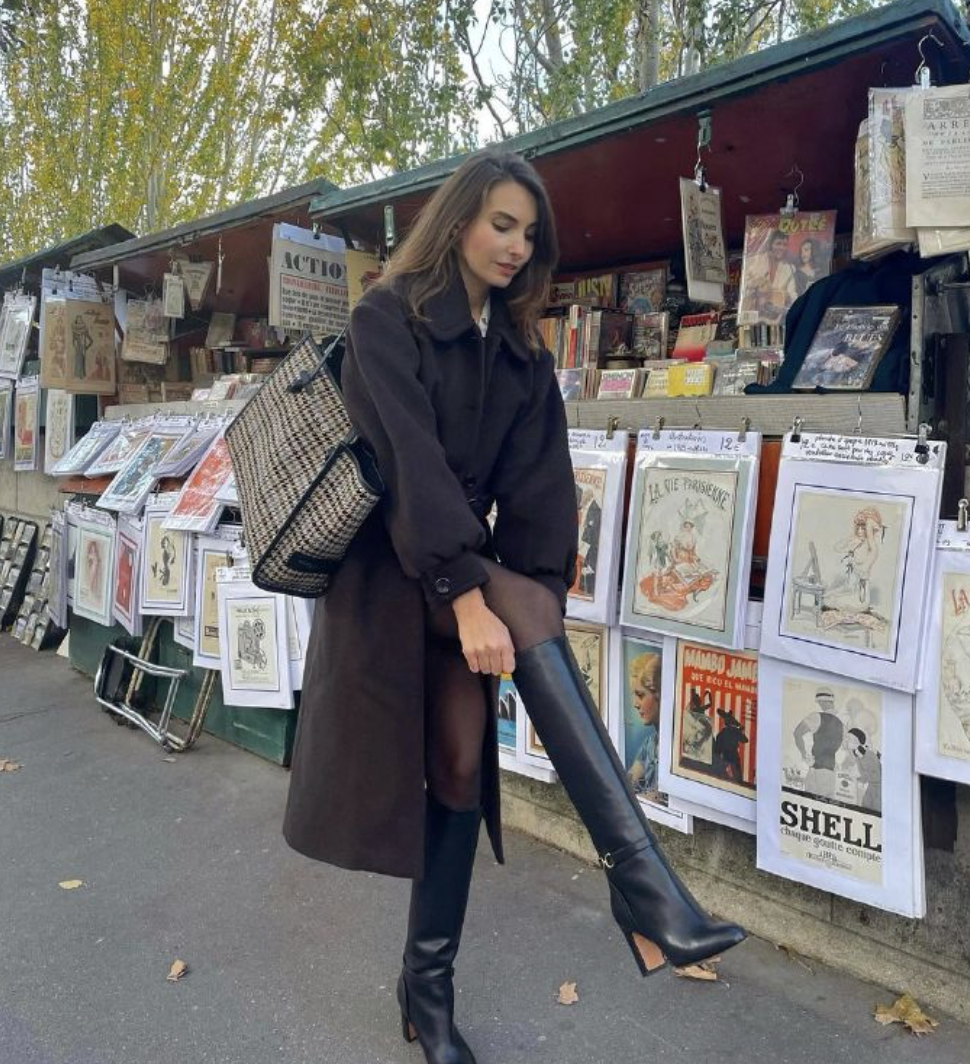 The pink satin skirt can also be equipped with Mary Zhen shoes, which is even more girlish. ▼
Ballet shoes and smoke shoes with large exposed feet can also be tried, and the flat bottom also shows long legs. ▼
Black loafers and Oxford shoes are the same. Ayase Haruki is cool and obedient. ▼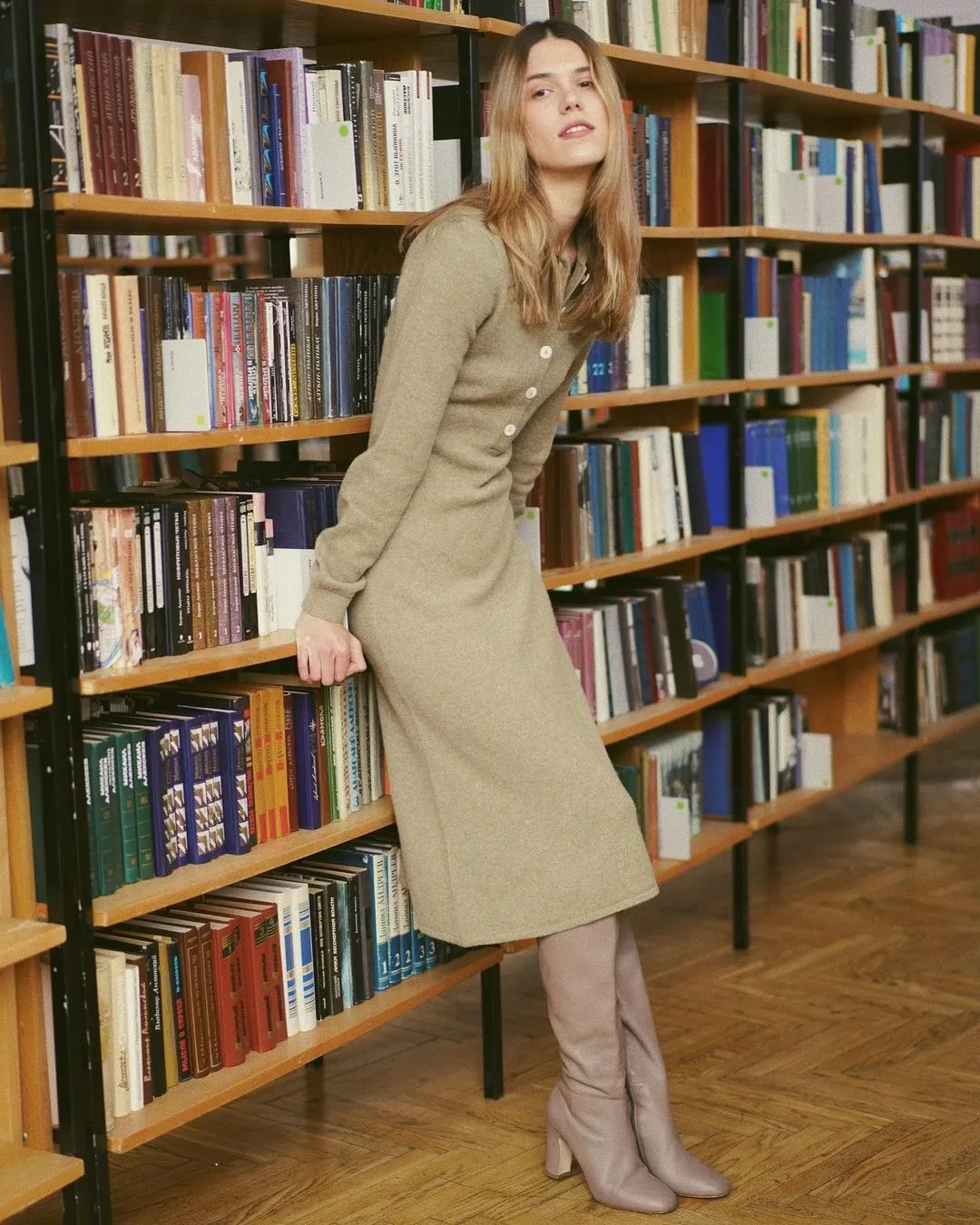 Go to some parties and other occasions, you can try to match high heels. Socks can be a little more transparent, and it looks more sexy. ▼
In addition to black socks and black shoes, friends who are pursuing personality can also try other same color matching. Such as brown socks+brown boots. ▼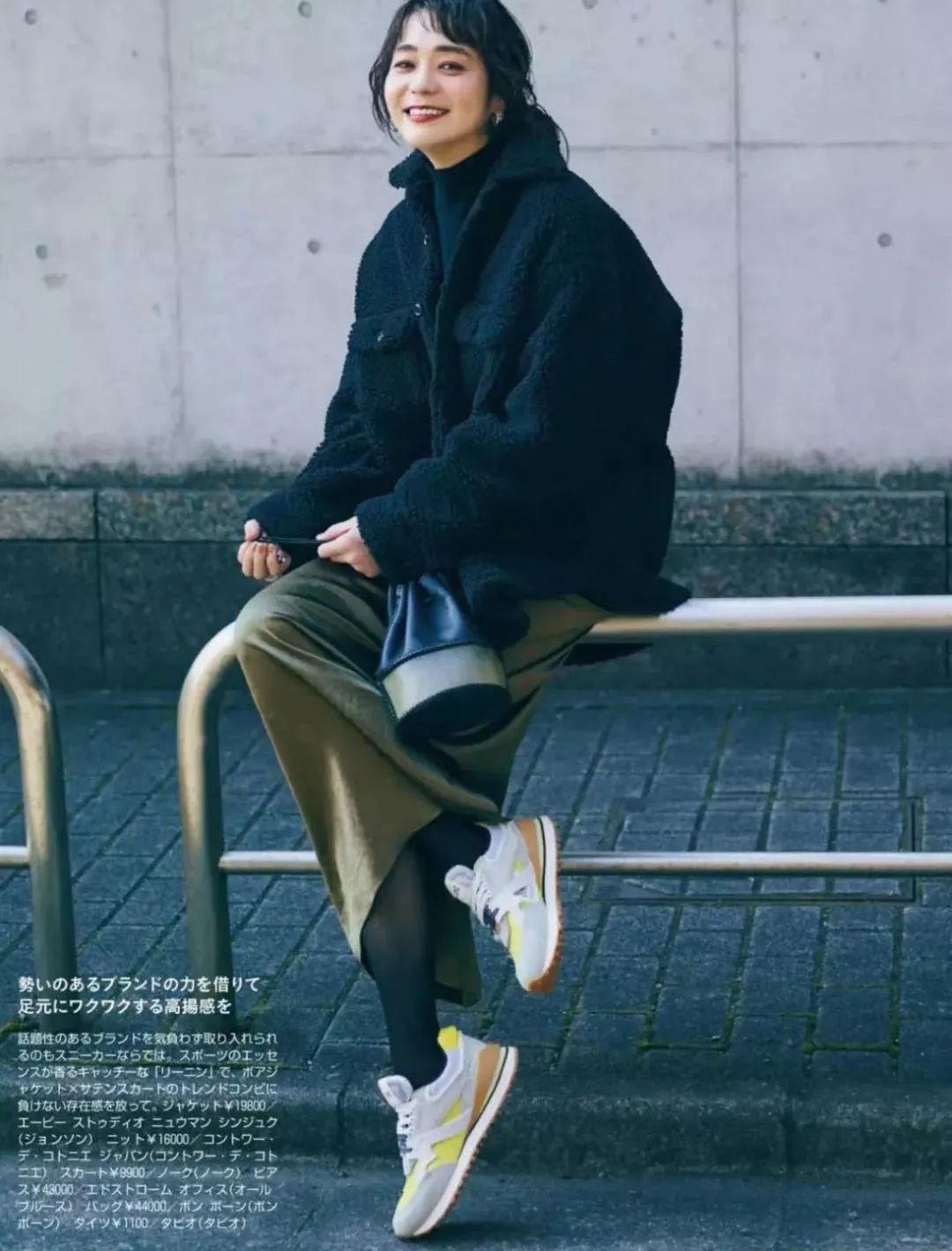 Selection of warm -long skirt+boots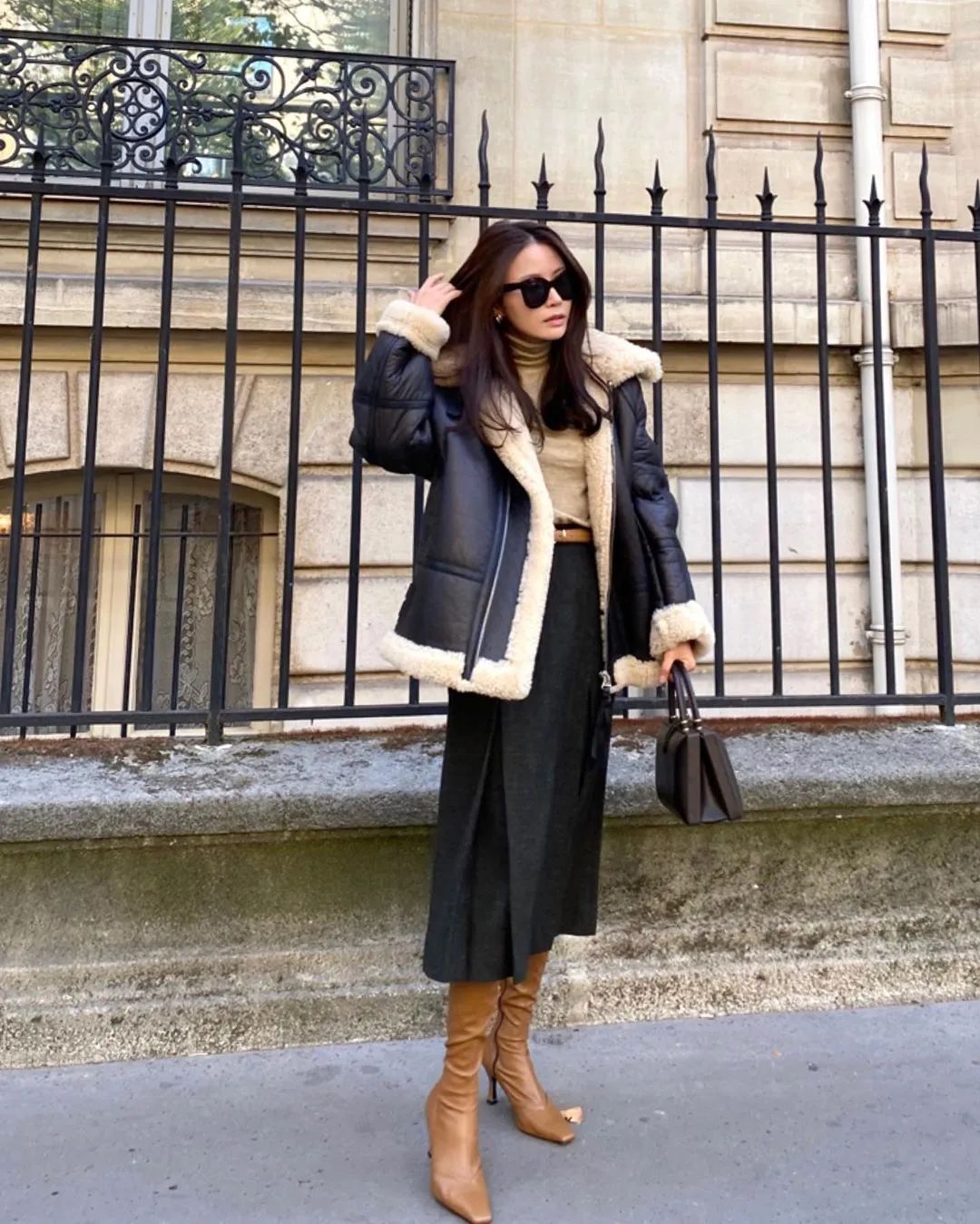 This combination is the warmest in the whole article, which is very suitable for cold stars.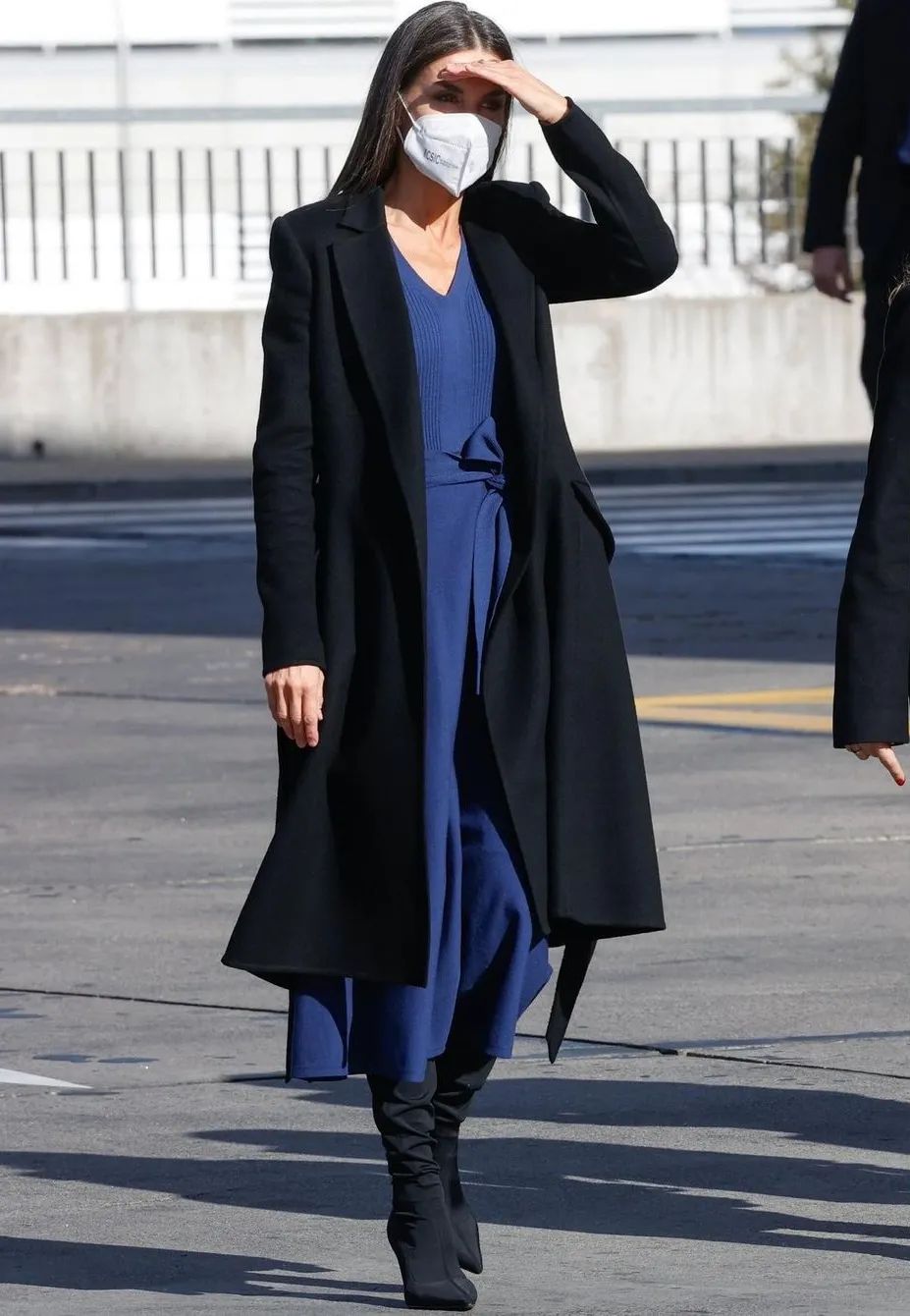 The most practical half skirt in autumn and winter also has a thick slim skirt of the fabrics such as knitted skirts/woolen skirts/leather skirts.
Its best partner is long boots, and the skirt is covered with boots, which is not open ~ ▼
Blogger Elborn Doris likes to wear such a combination of Burchoa (the middle -class style, traditional, elegant and generous) combination in the 1970s.
Note that with this thick skirt, it is best to choose a heel and boots with boots, otherwise it is easy to look bulky. ▼
The thick bottom and wide -leg boots like the left cannot see the curve of ankle and calf, and a thick skirt is a bit heavy. The boots on the right are much lighter. ▼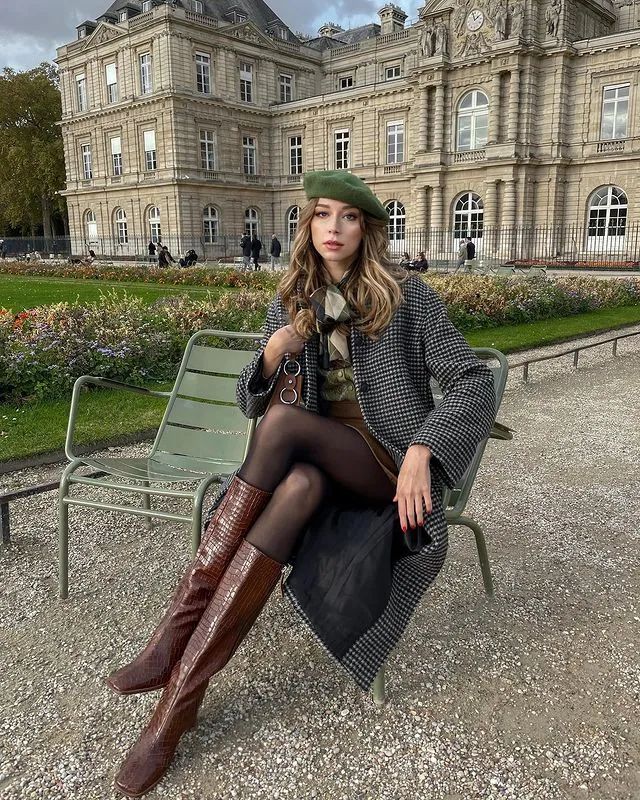 Because it is decent and warm, many royal members also like to wear like this. Dai Fei loves wearing a large dress ▼
Queen Queen Spain Letizia Ortiz ▼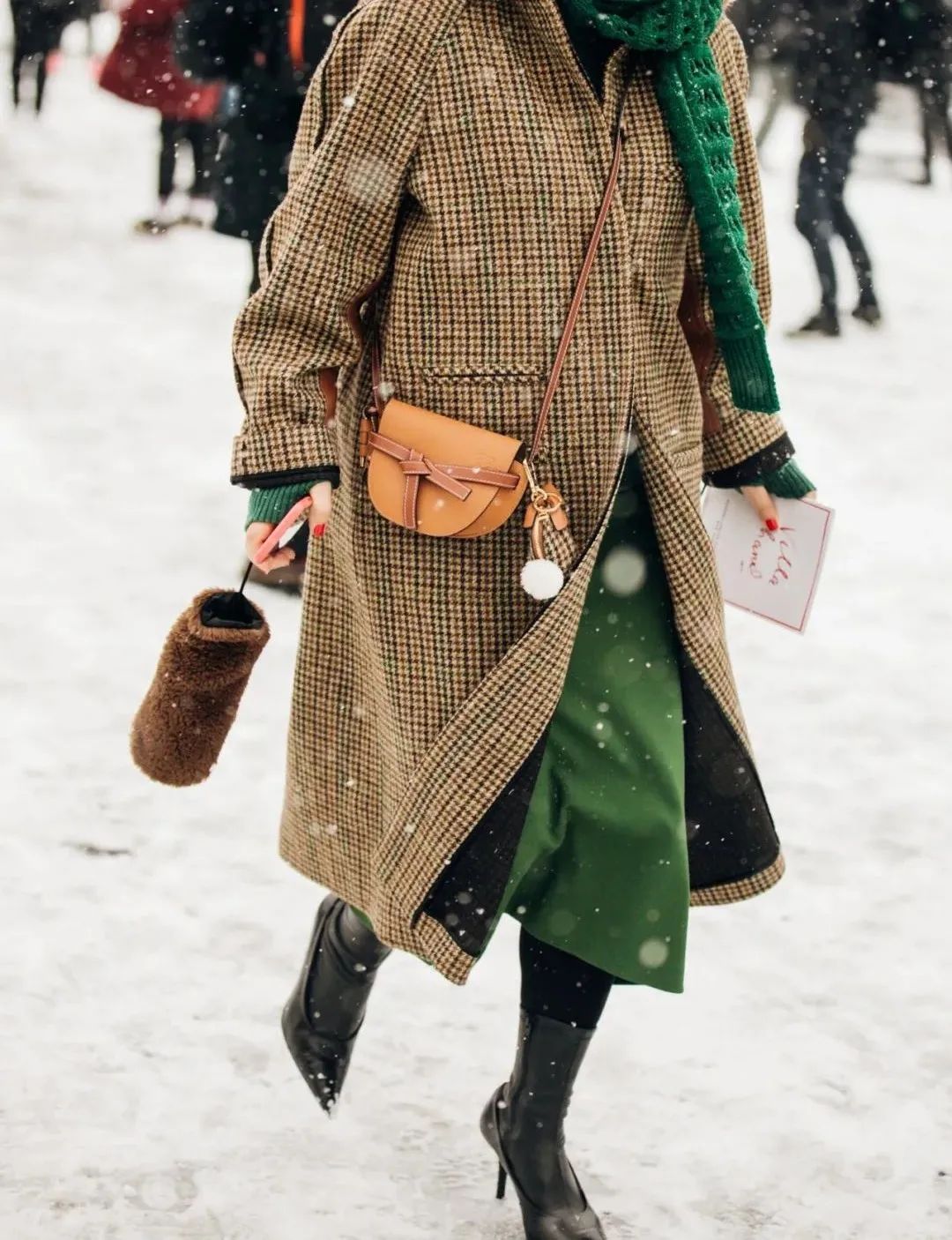 If you want to further highlight the legs of the legs, you can try this kind of boots that tightly wrapped your calves, just like wearing a layer of leather pants+high heels, but it is more picky. ▼
In addition to thick long skirts, some elegant long skirts can also be worn like this. It doesn't matter if you wear this kind of skirt, the boots are rough. The thin skirt with tough boots, the material is strong and more visual. ▼
The jacket can be shorter than the skirt, exposing a lower jacket. ▼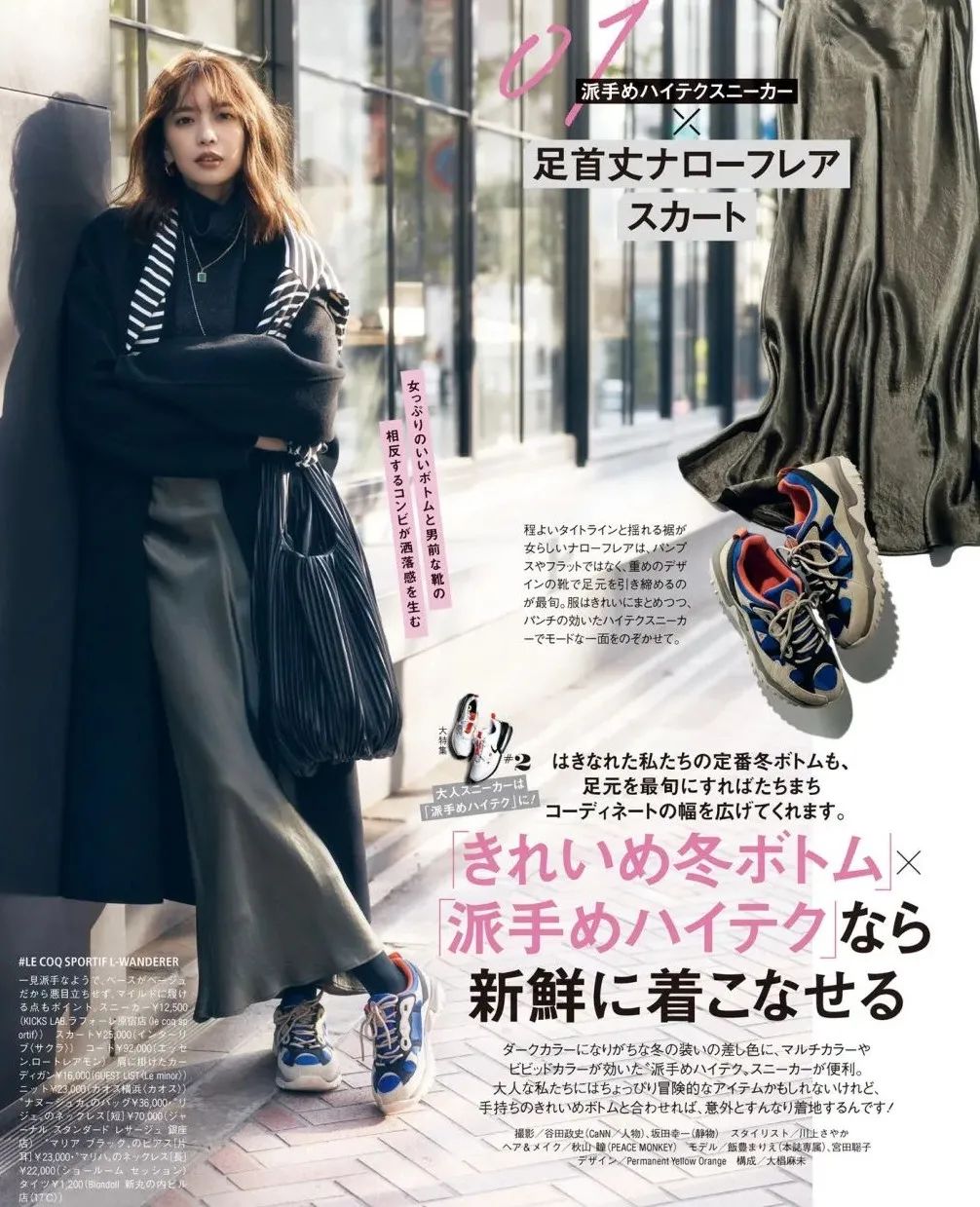 The color of the skirt can also echo the boots. The brown boots with large ground color printing, a autumn atmosphere. ▼
Long shirt skirts can also be worn like this, with knight boots, literary urban young women ~ The first one from Lemaire, the second from SOEUR ▼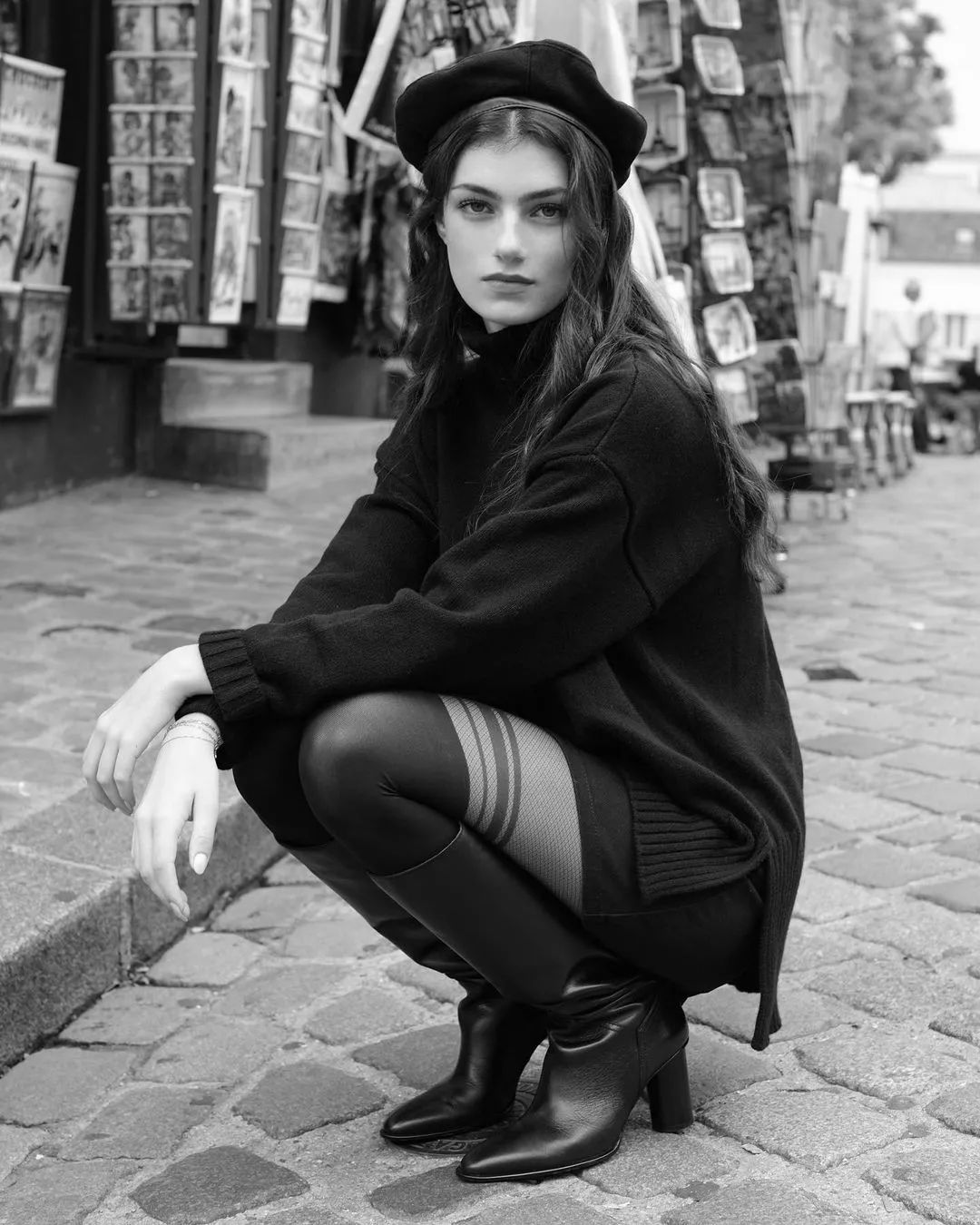 Choice of style -short skirt+knee boots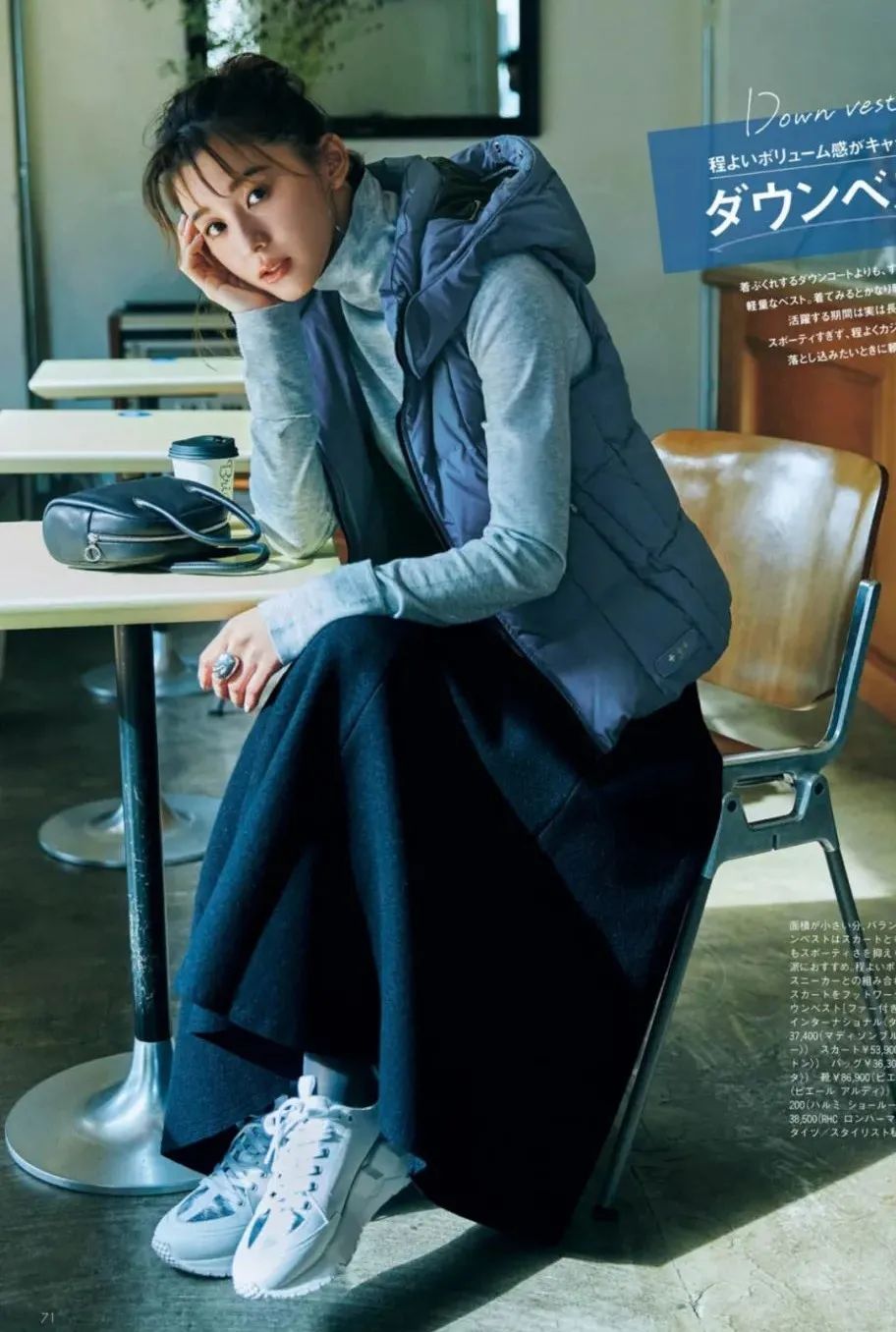 Want to wear short skirts in winter! However, this may be the exclusive benefits of the Guangdong and Guangxi (south) region, right? Haha ~
Like thick wool/wool/woolen skirts, corduroy/mini skirts, etc., it is very suitable for Guangzhou's current weather (the little friends who are afraid of cold on the knee can try cautiously). ▼
Wearing a short skirt with boots and stockings in winter will be warmer.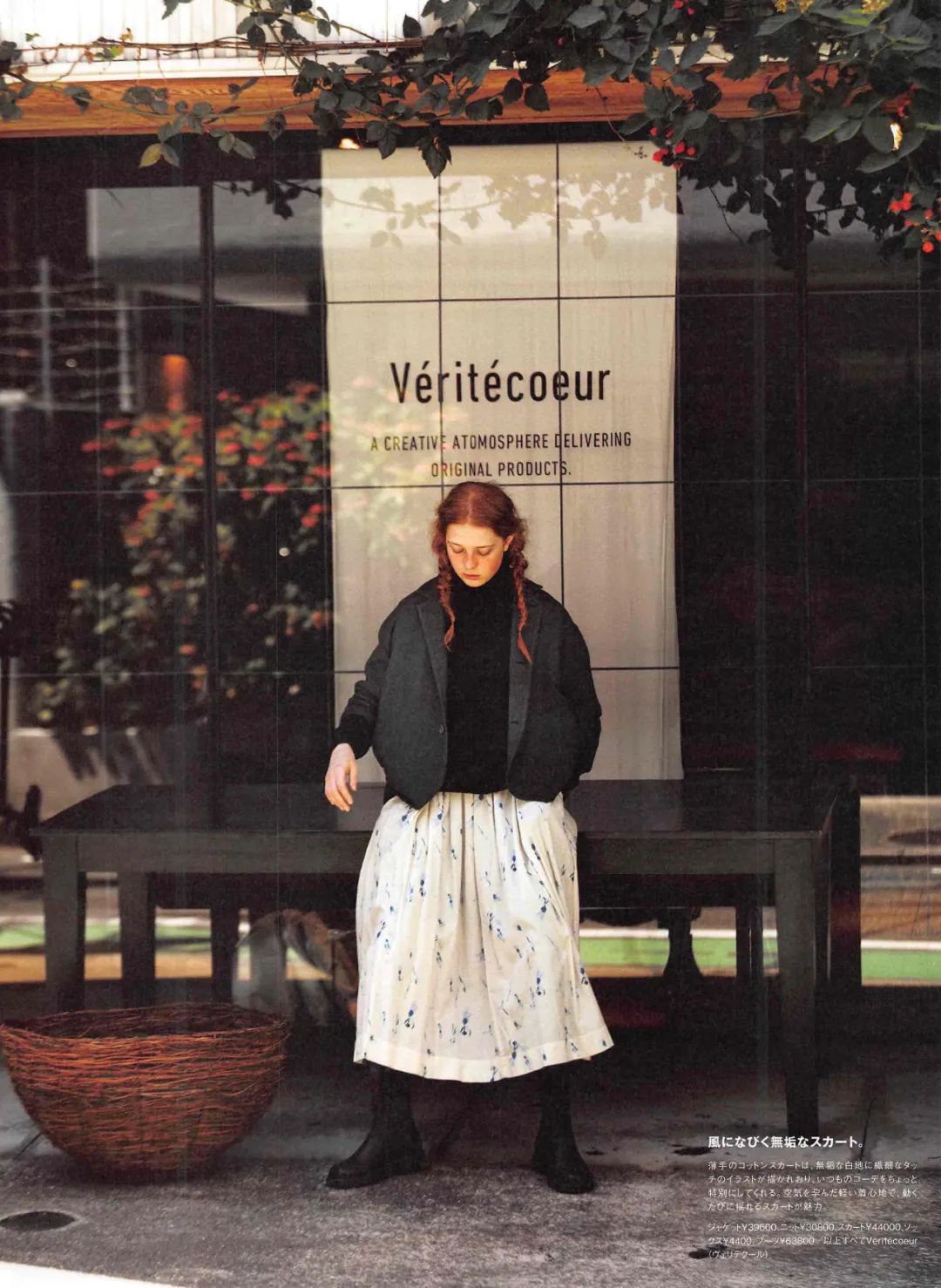 In the past, everyone would wear soft suede legs, and now the leather -stiff knee boots are more fragrant.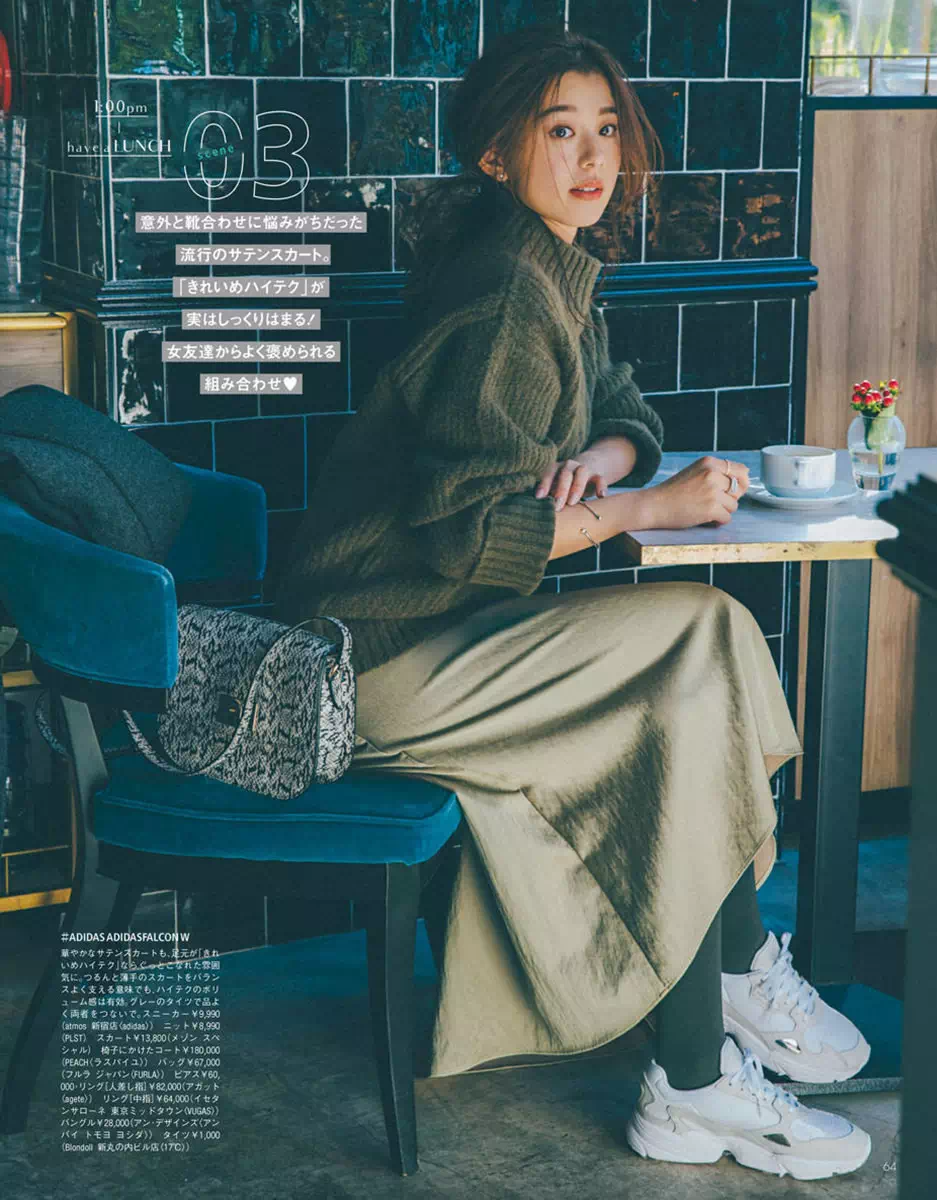 In contrast, the knee boots on the left, the lower body is basically sexy elements, the whole style is smoother; the knight boots on the right side have a more conflict. Both are fine, depending on which style you like. ▼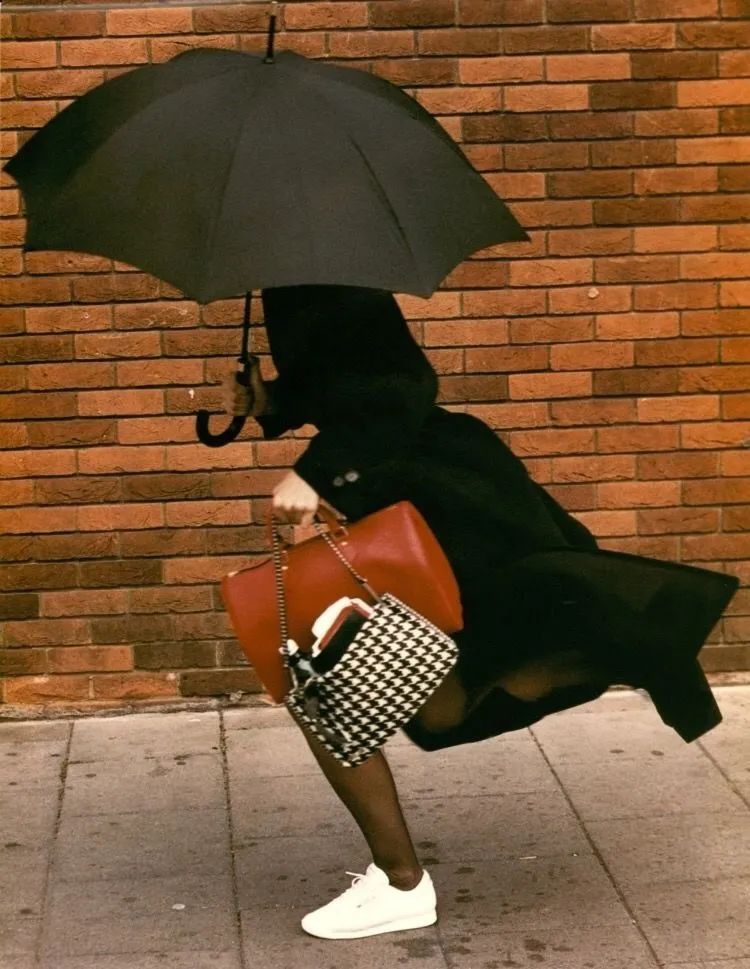 French women wear short skirts and like to mix and match with knight boots and black silk. Although the socks are thin, they are a little warmer than light legs. (About whether black silk can wear, poke here) ▼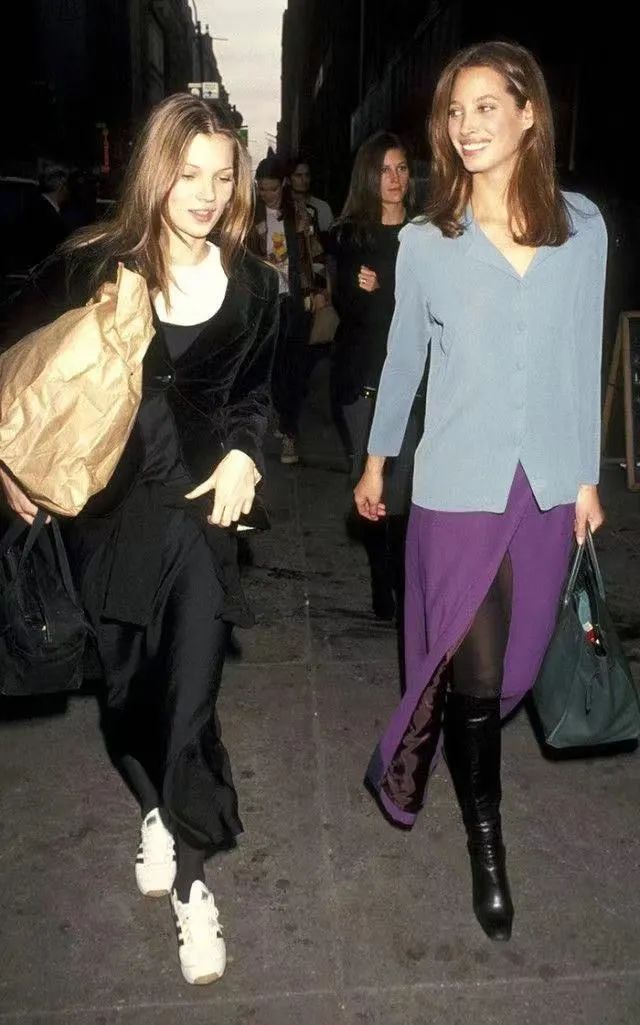 This combination comes with French style, and it is easy to wear good -looking.
With a long coat, the exposed thigh is not so cold, and the effect of modifying the leg shape
Don't worry about the thick legs. ▼
The lower skirt is narrowed a bit, and it will look longer, and the style is more mature. You can match the big woman with a shirt and tie. Many of this length of short skirts are actually "fake". In fact, they are skirts and are more secure. ▼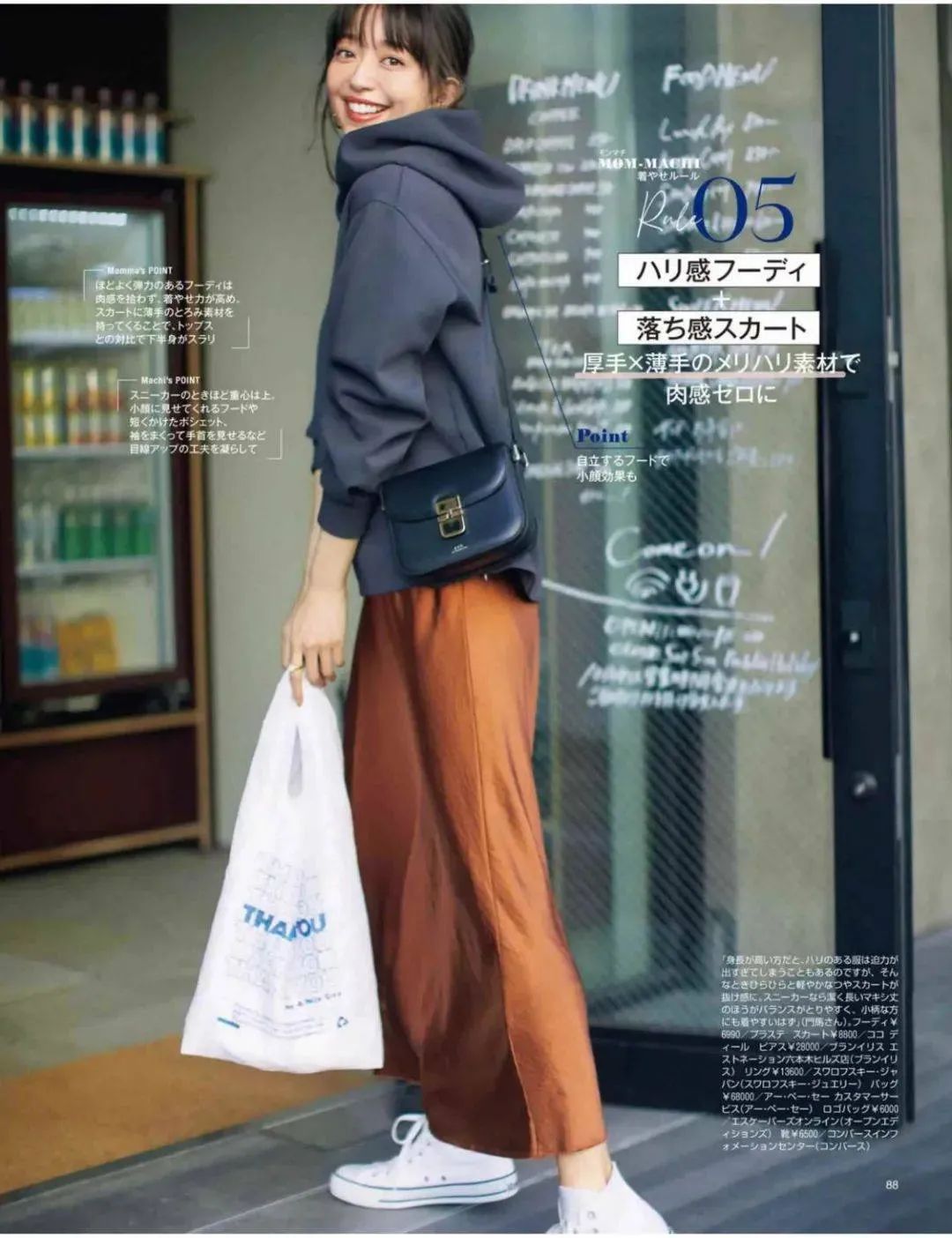 Small A -line short skirts are more age -reducing and playful. You can also wear a doll skirt directly to walk in the 1960s. ▼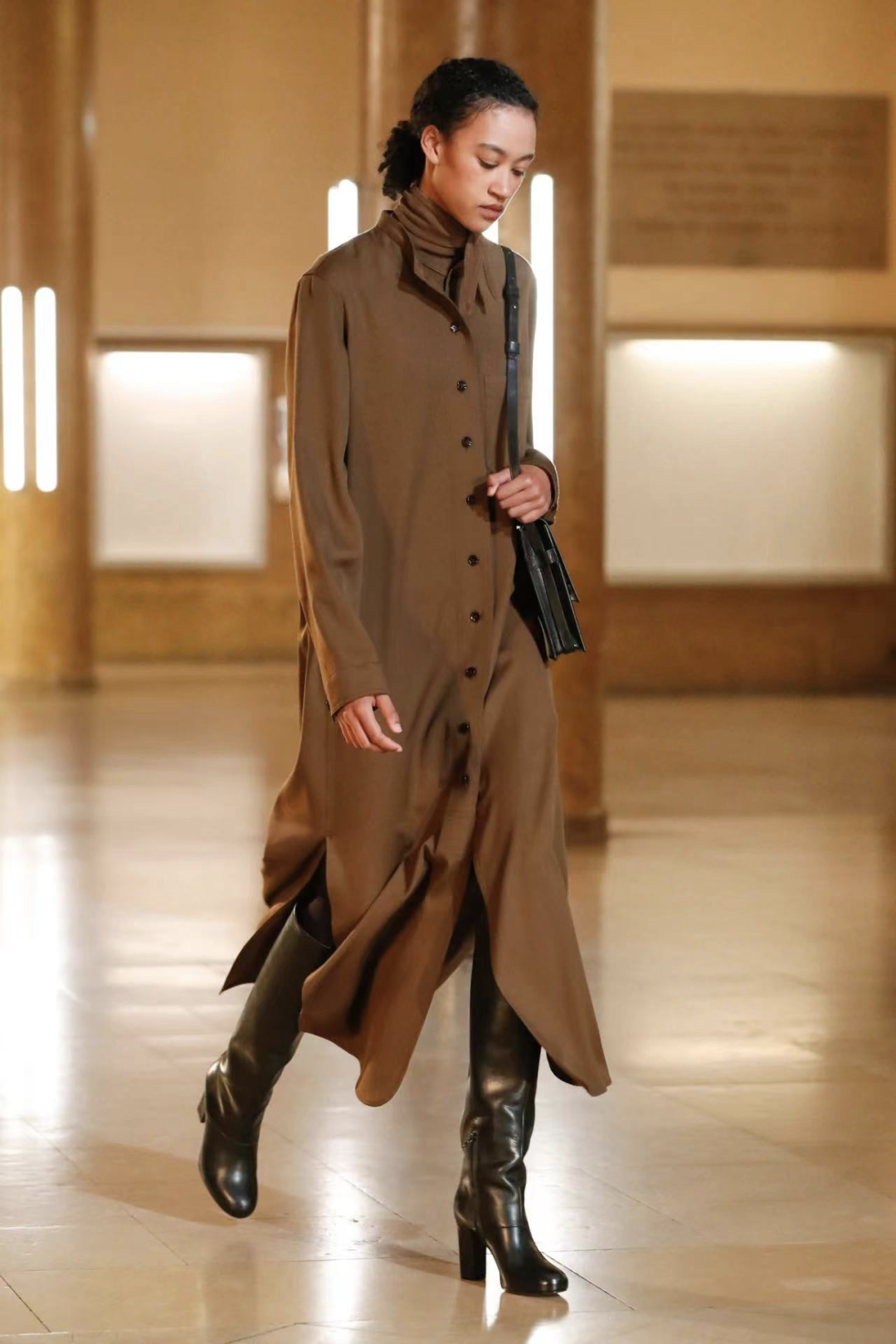 The choice of stockings is slightly transparent, about 8D-20D, so that it will not be stuffy even if wearing a black. ▼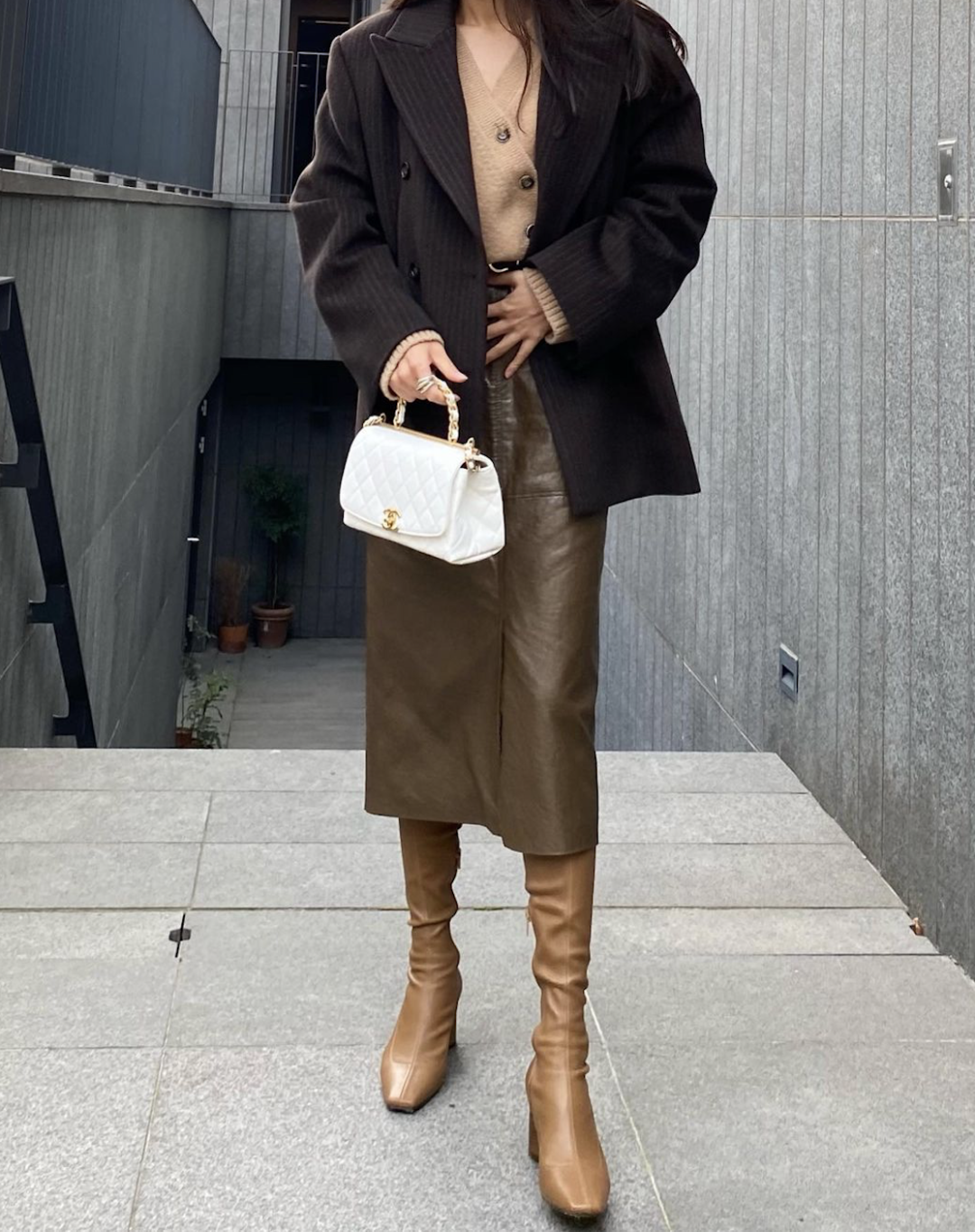 Because black silk can expose the skin, it is also good -looking with other colors. Traculose brown and wine red are very autumn and winter atmosphere. ▼
Saton skirt+sneakers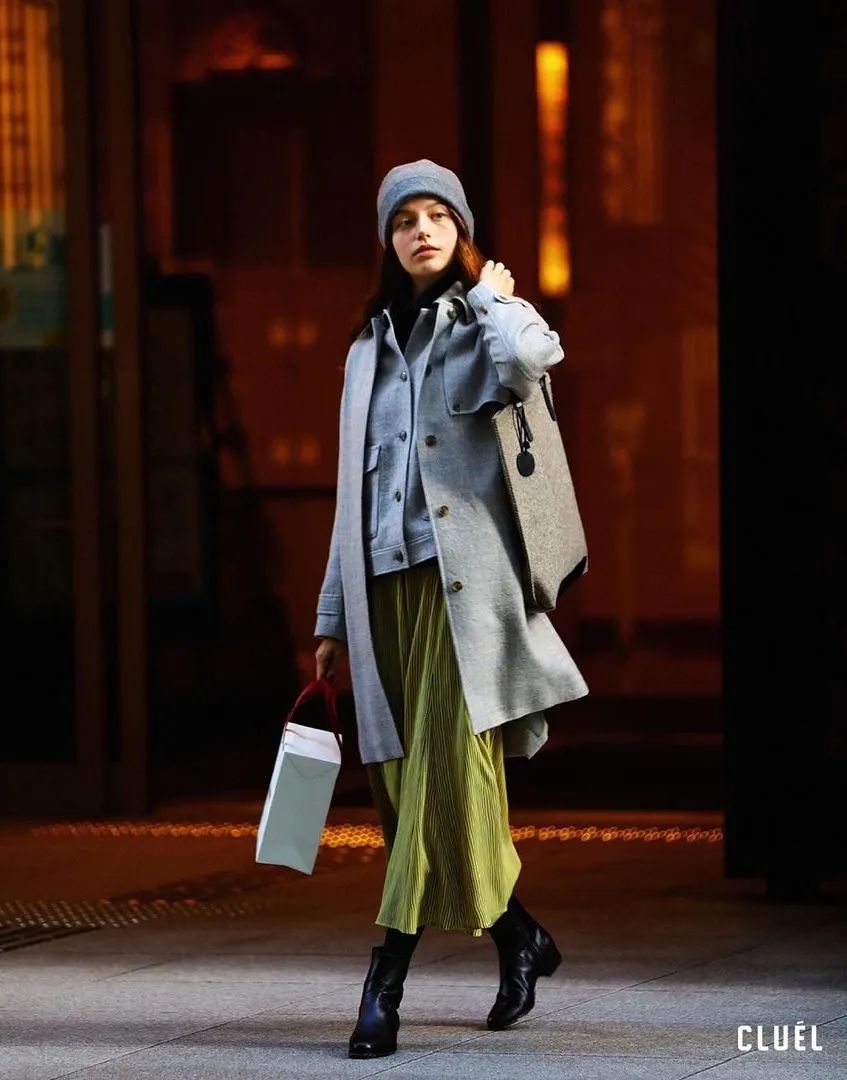 Finally, a thin skirt, satin skirt, can actually be worn all year round. However, in winter, you can use long satin skirts, only exposing an ankles or a calf.
This combination is a fire from Katemos. In the 1990s, many black satin long skirts were slender, which seemed very elegant. Sports shoes could neutralize their solemnity and sexy. Not so violated. ▼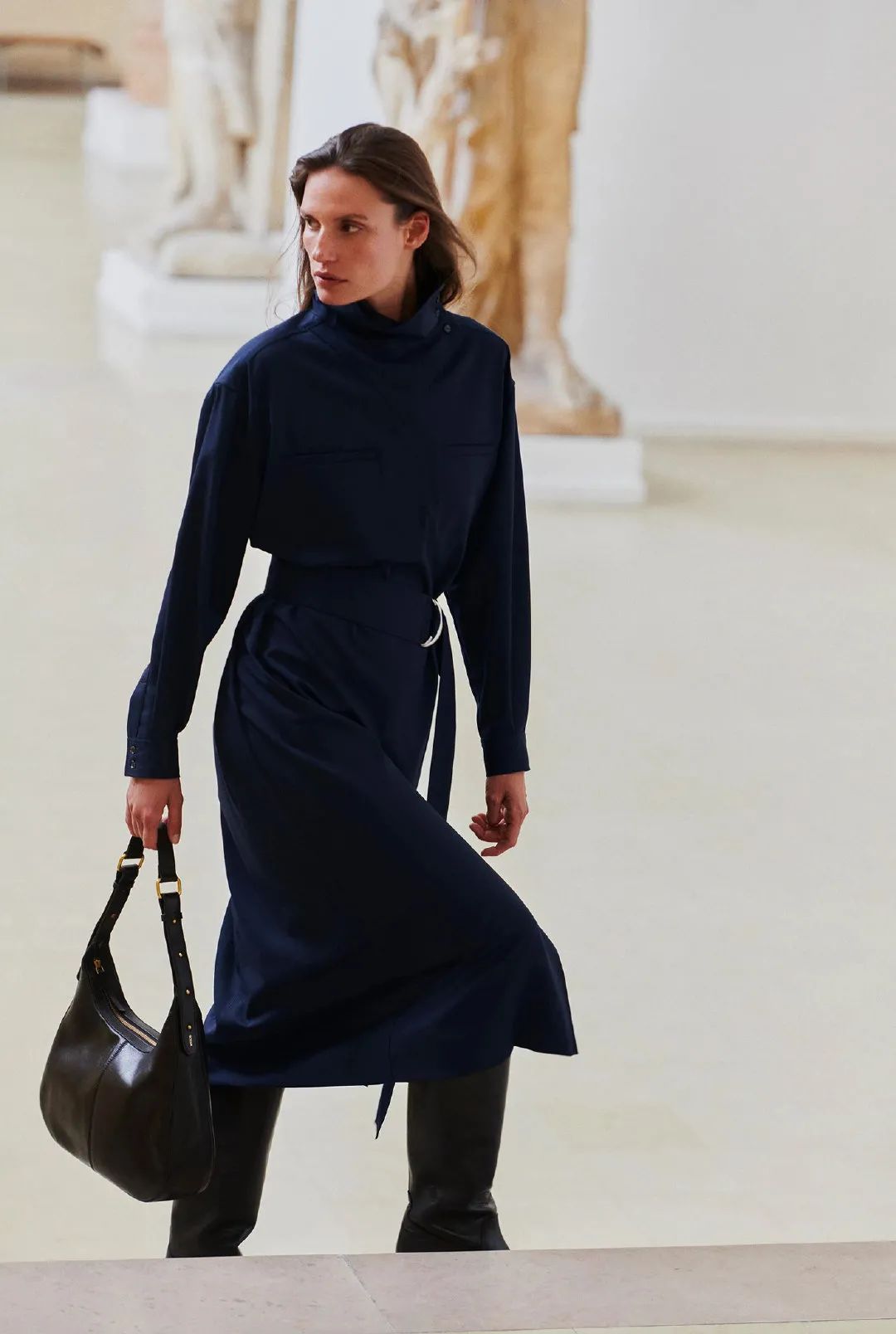 Wearing silk skirts in winter worried about sticking legs, you must apply body milk after taking a bath! Northern friends can also apply a little on pantyhose, the effect is more obvious.
Now I like this combination very much. Different is that the basic sports shoes have been replaced with daddy shoes. In addition to black skirts, this deep olive green is also very easy to match. ▼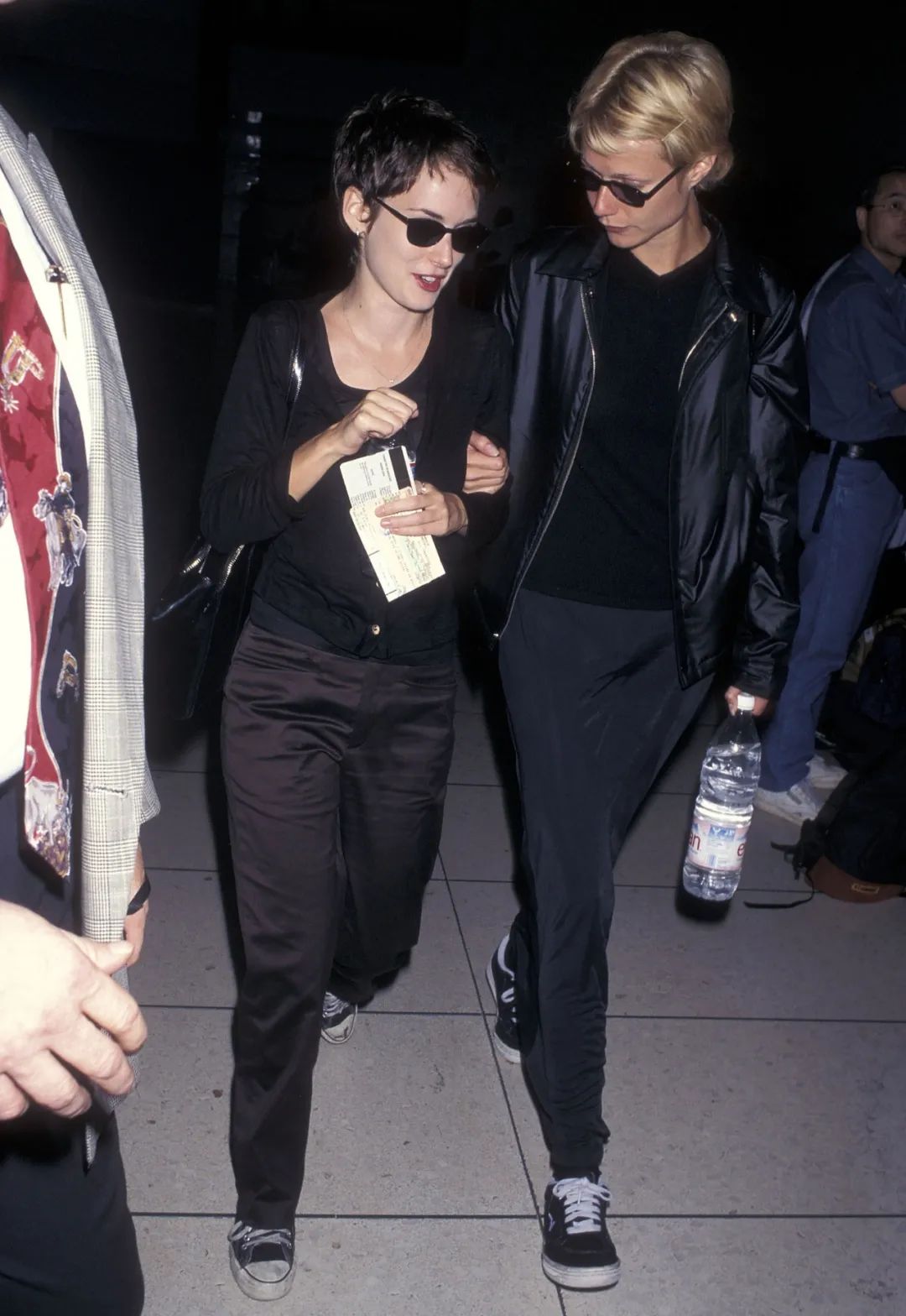 You can choose black or the same color system ▼
The longer the skirt is, the more embarrassing it is. The exposed socks are small and you can only see a slender ankle.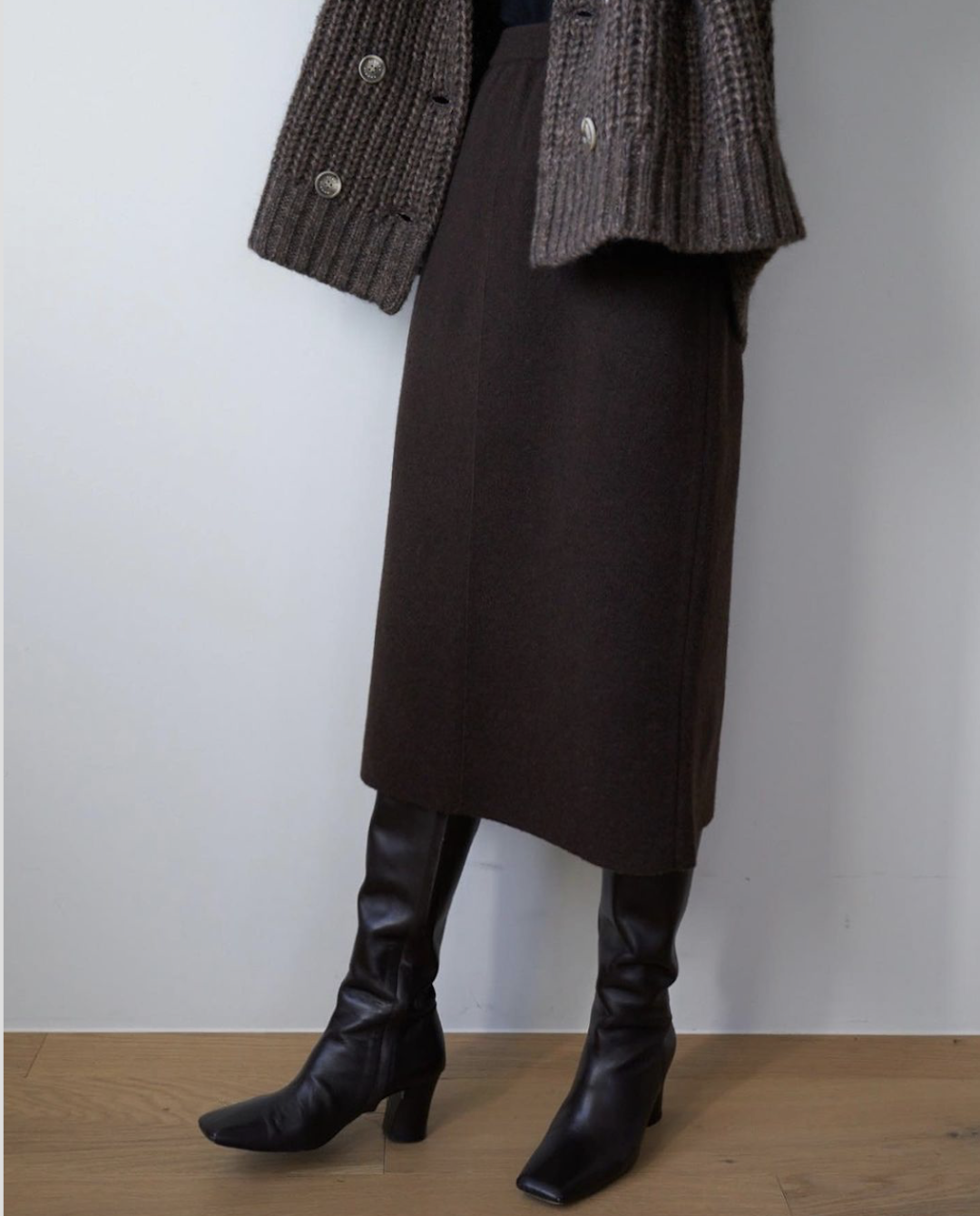 The choice of tops can be less formal. Color satin skirt+gray sweater is also a common combination of daily miscellaneous. ▼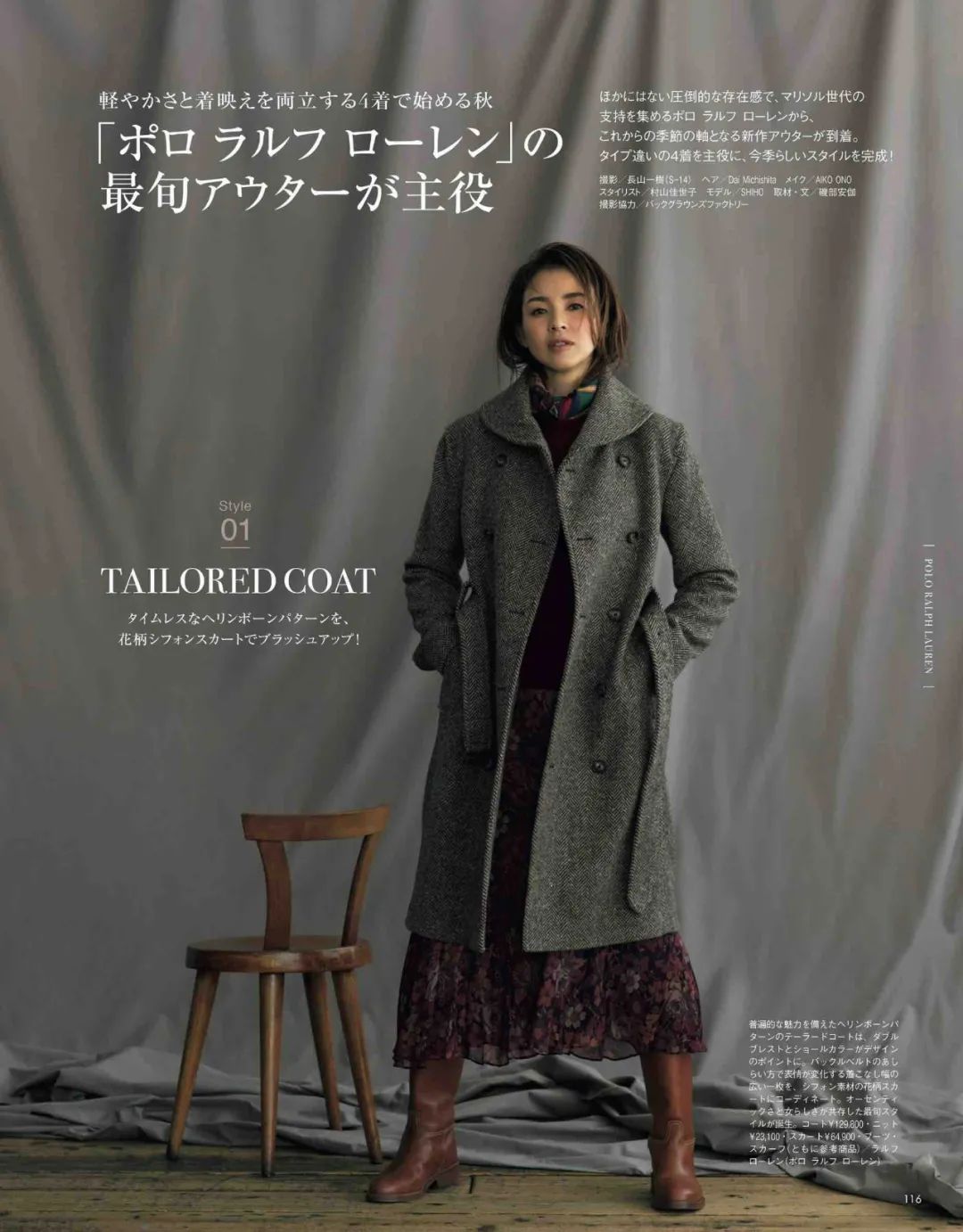 Of course, except for satin skirts, sports shoes are actually pretty good with many black skirts. Because sports shoes are relatively black, socks are generally black. Black skirts and black socks are more overall, and the shoes are not afraid of bright colors. ▼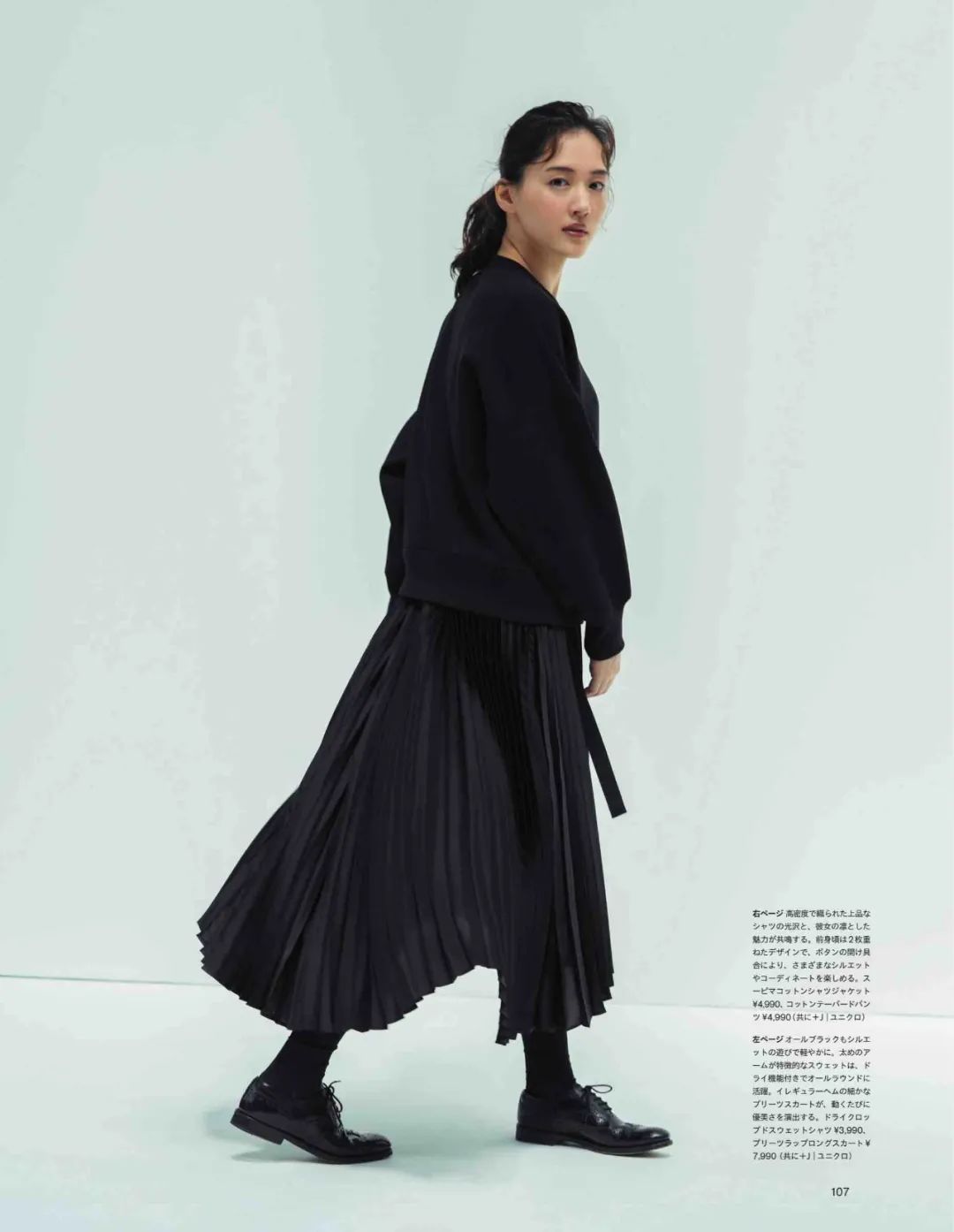 It is best not to choose a sneakers with black silk.
It 's not so good -looking like this in daily life ~ ▼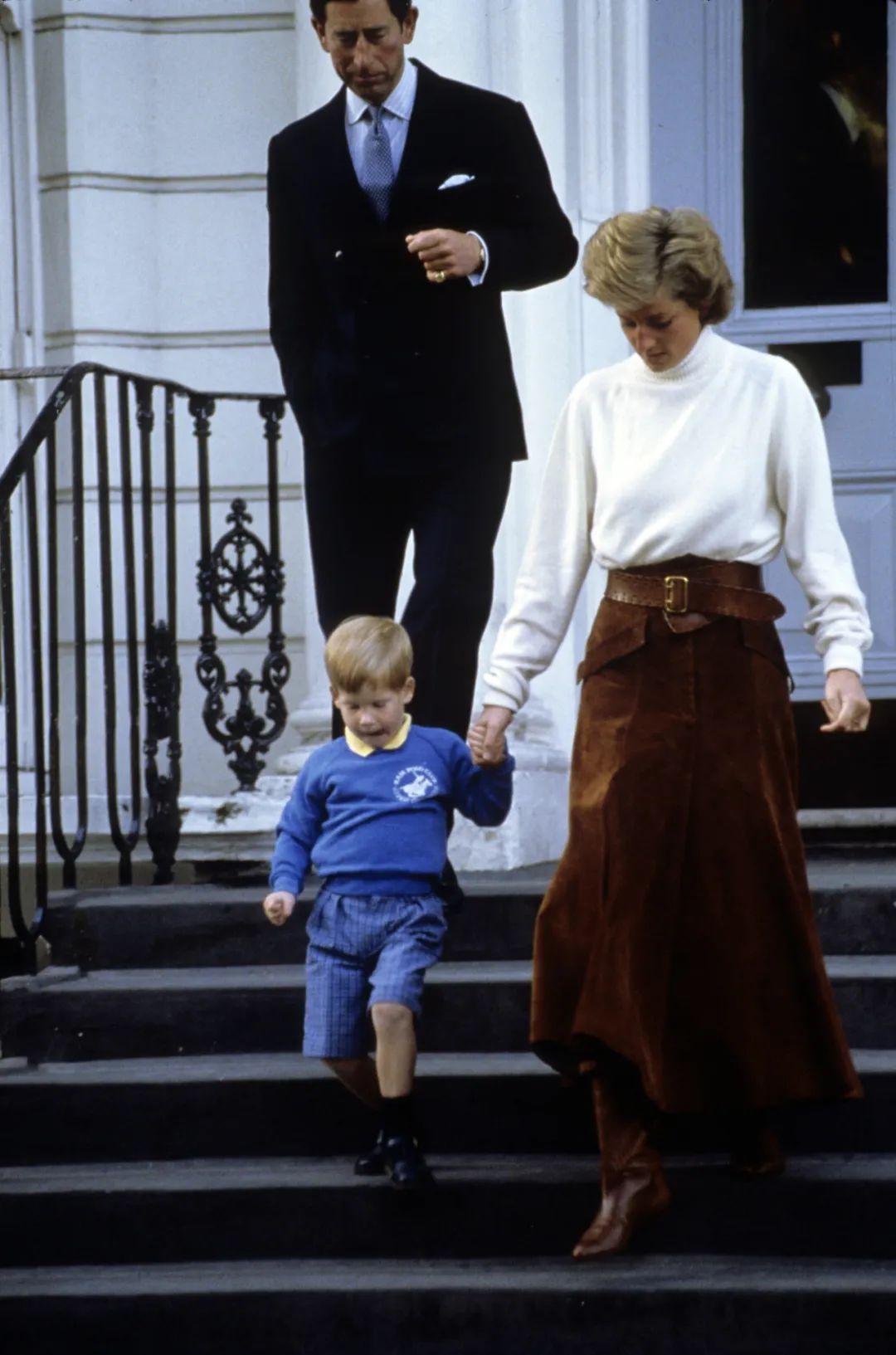 Ribeca's words:
This is about the combination of skirts and shoes first. Is there a combination you love to wear?
Finally, we will summarize, several types of skirts that are more practical in winter: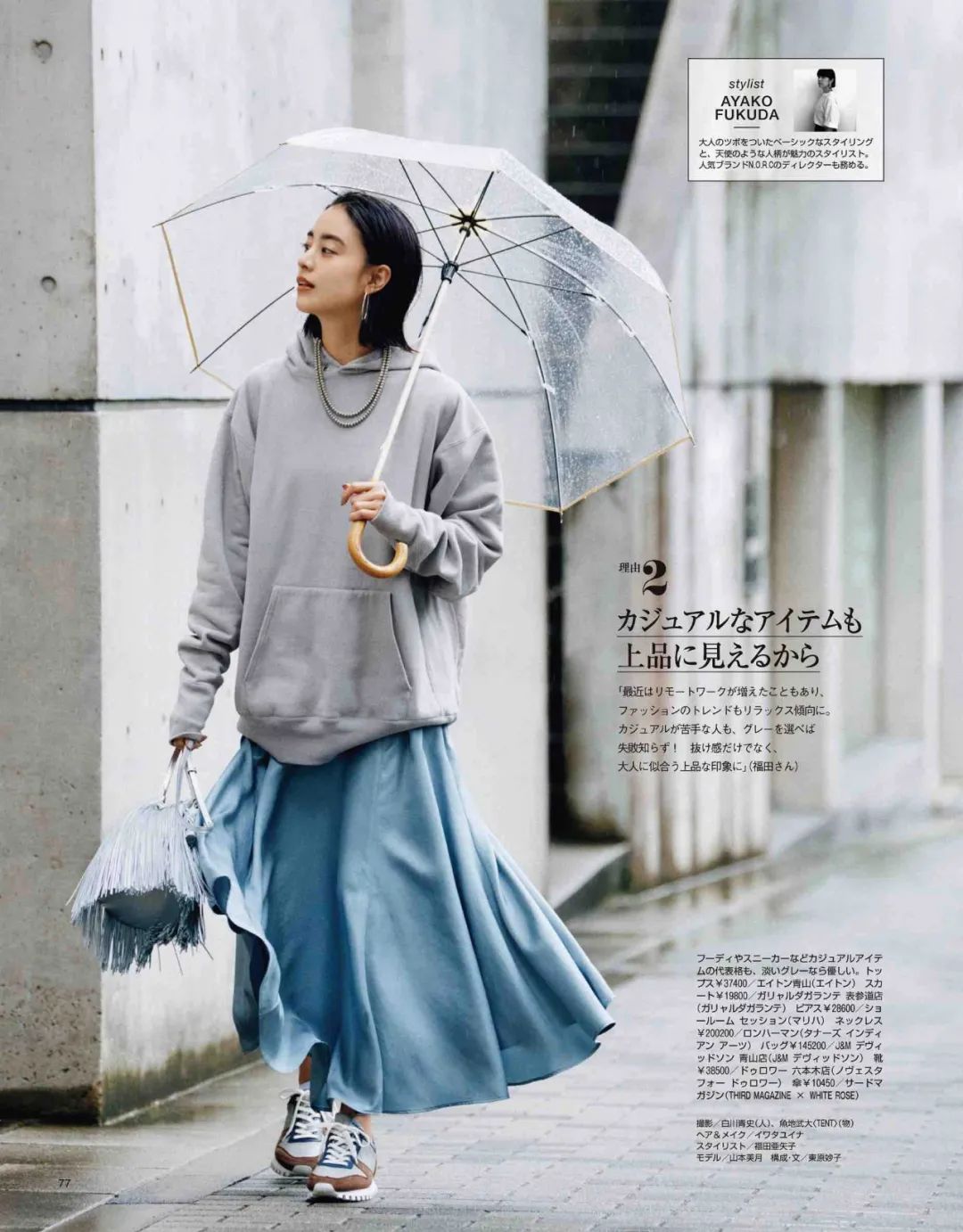 Thick short skirt (common cortex), with boots and pantyhose, only suitable for warm weather;
Thick Midfish skirt (knitted/woven/ward/leather skirt/coat) in the middle of the calf, with long boots elegant and generous;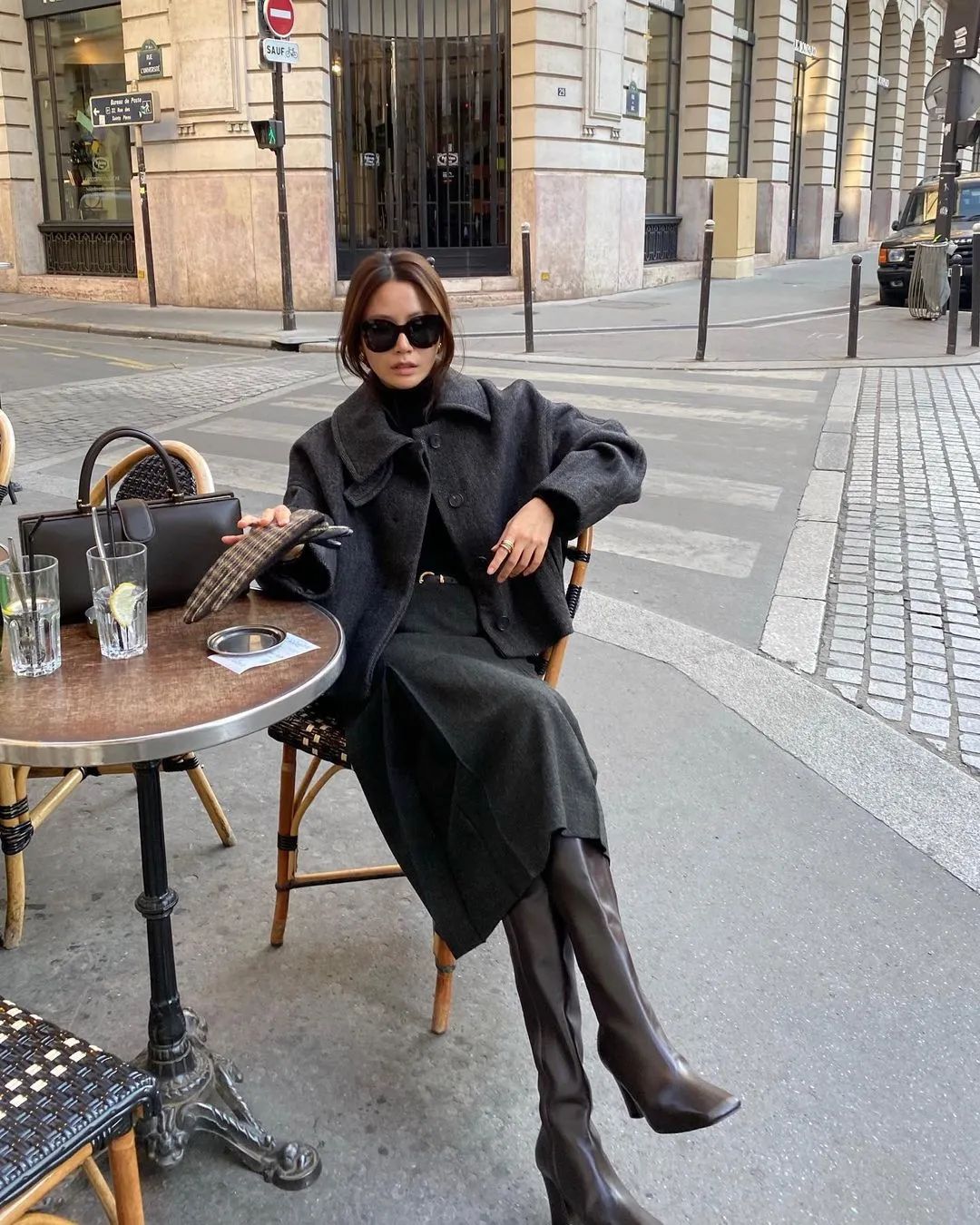 The elegant long skirt (the printed skirt and satin skirt of the ankle) can be neutralized with tough boots and casual sports shoes.
These skirts are high for a reason. They have a relatively large "sense of quantity". They can make conflicts with the thick autumn harvest winter installation, but they will not feel unsuccessful.
If you want to see what "one -click copy", you can tell me in the comment area ~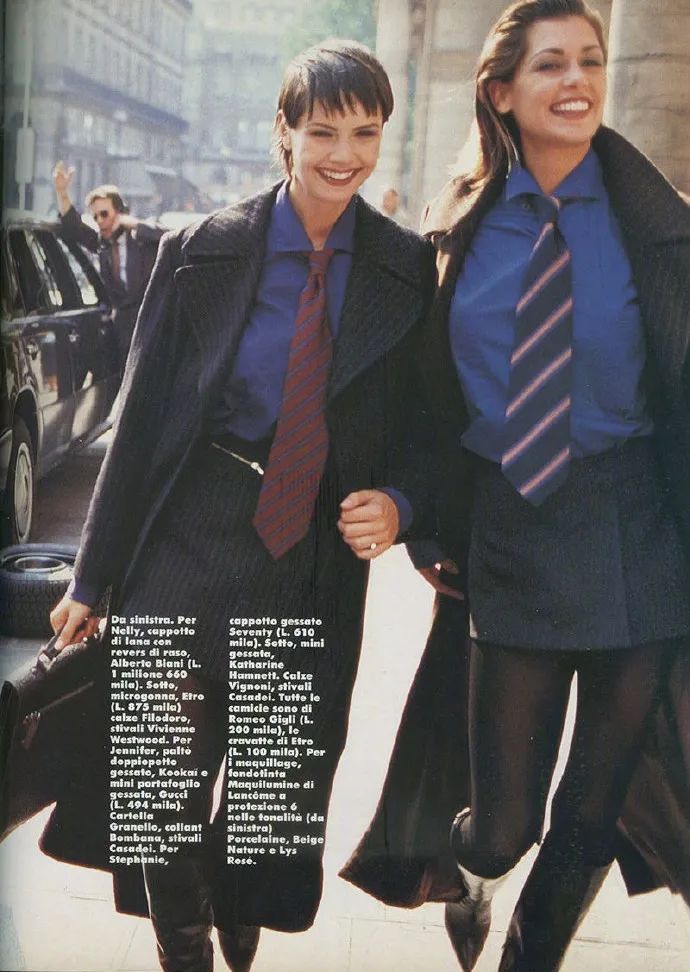 Yesterday, I wrote my super love brand and finally waited for his discount twice a year! If you want to buy good work bags and shoes, remember to see it here ~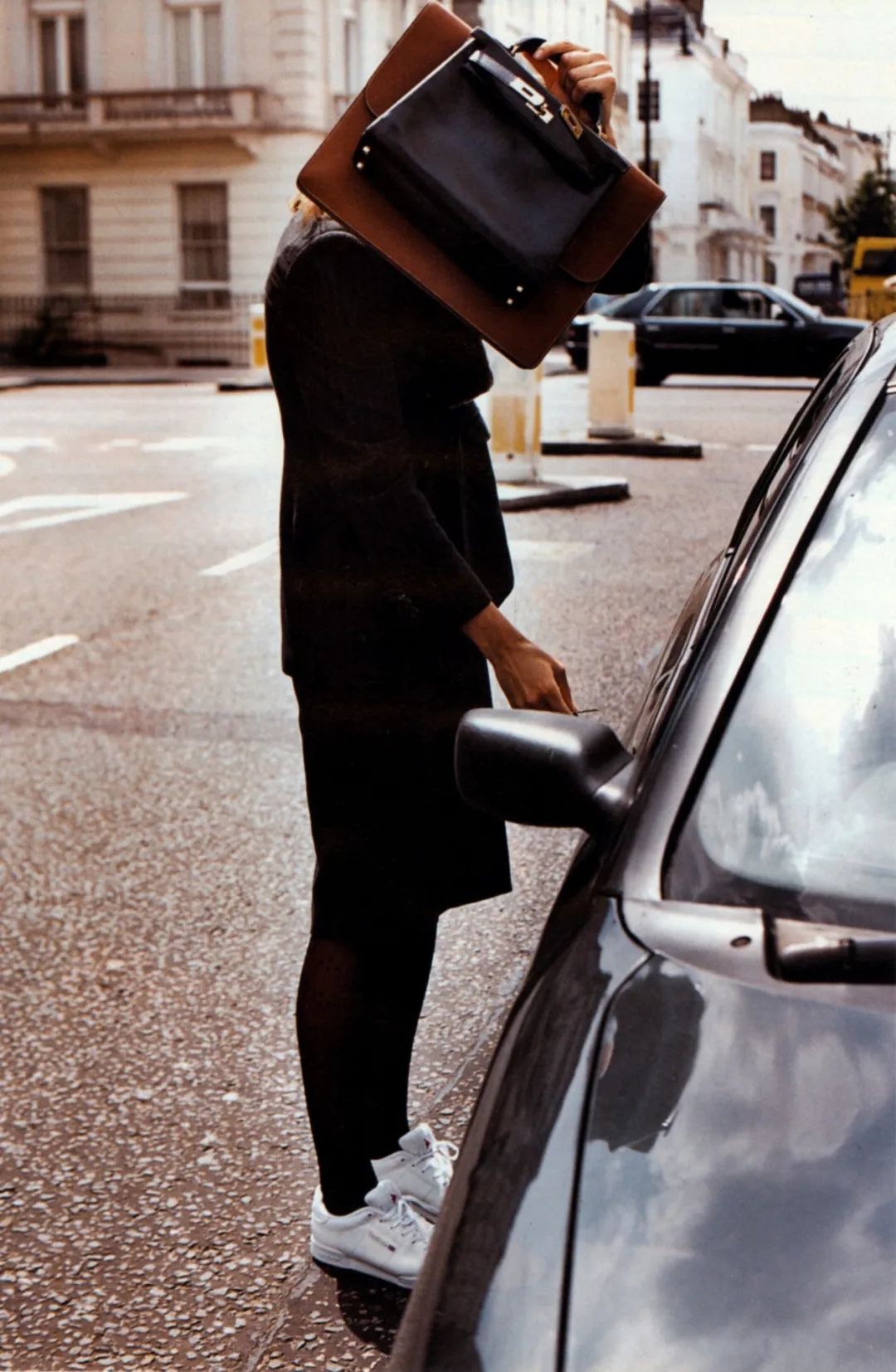 In the end, the list of the prizes in the star label event in November is announced by the lottery of everyone! Click the picture below or reply to the "Starbar Winning" in the public account dialog box to view the lucky list ~ ▼
Okay, here is here today.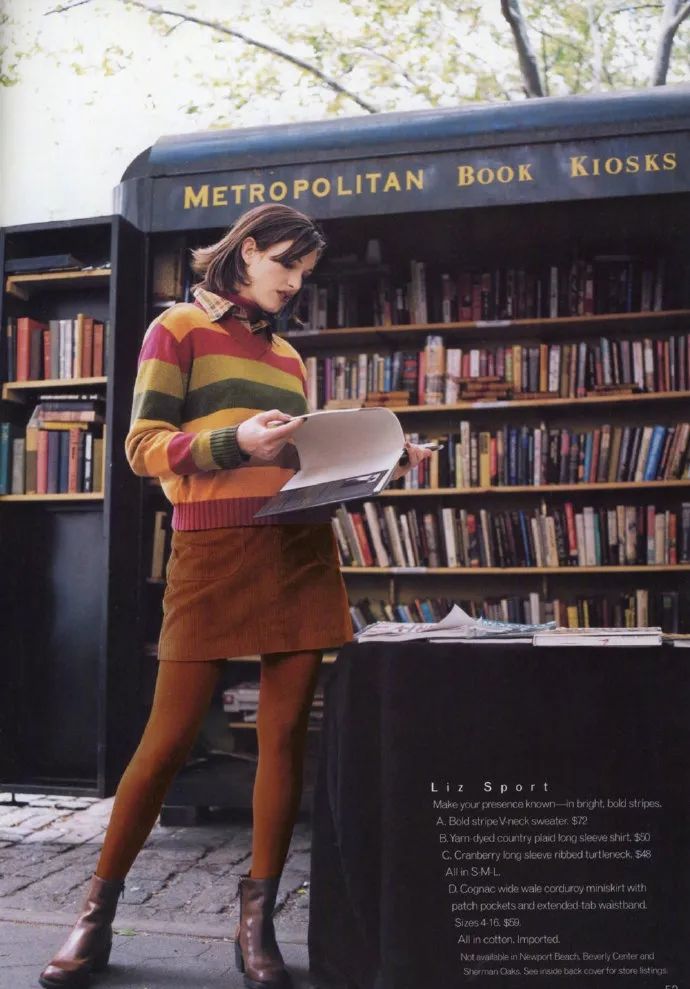 I wish you all a new meaning every day! Good night:)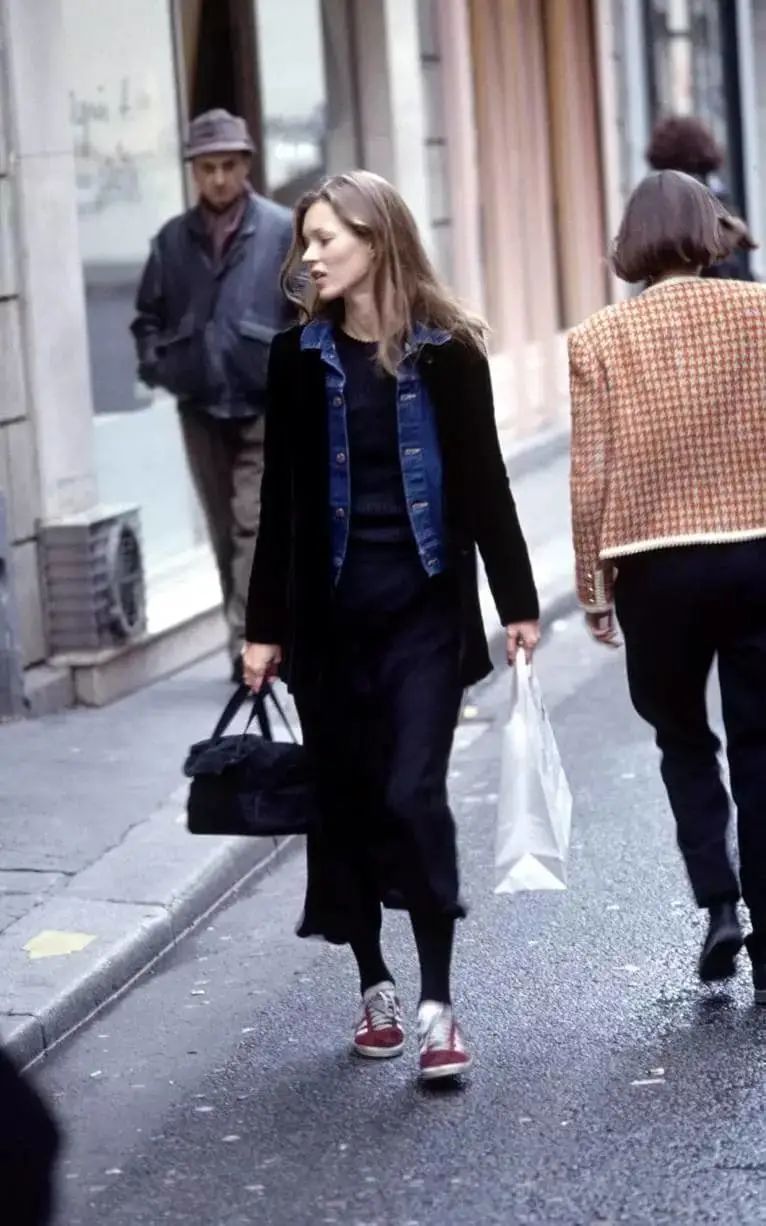 Edit: Meow Coordinating: JOY
Intern: Eason, Zihui
The next sweater is better to try this!
Picture source network, the copyright belongs to the original author. If there is any infringement, please contact [MISSBECKY@BECKYSFANTASY.com], and we will deal with it in time.
---