I do n't even know these, and dare to brag to understand the stones myself?
I do n't even know these, and dare to brag to understand the stones myself?
Sky blue stone
It is an alkaline magnesium aluminum phosphate, which is glass -like or granular crystals, usually blue. Tianshi is mostly transparent or translucent, and transparent can be used as gem material.
Iron sky blue

The stone is a phosphate mineral similar to the sky blue stone. After the magnesium in the blue stone was replaced by the iron, it turned into an iron sky blue stone.
Transparent gypsum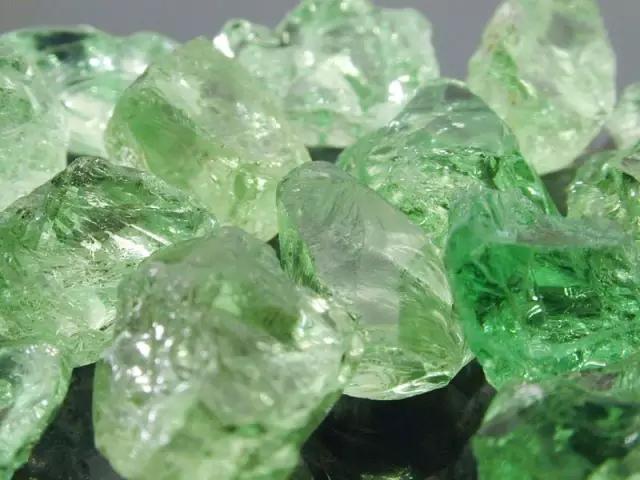 It is a type of gypsum. Its crystals are transparent because of good development.

Fibrite
It is also a kind of plaster.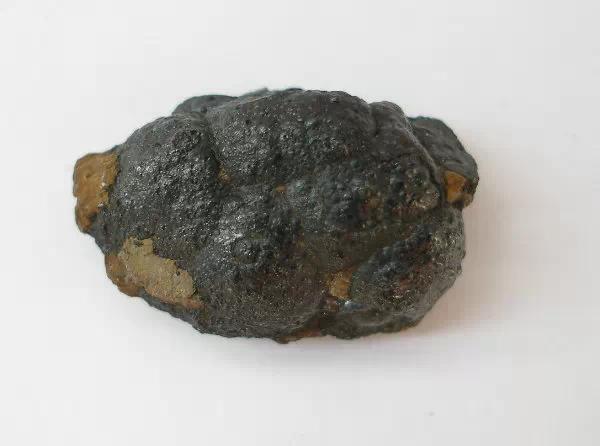 Cigarette crystal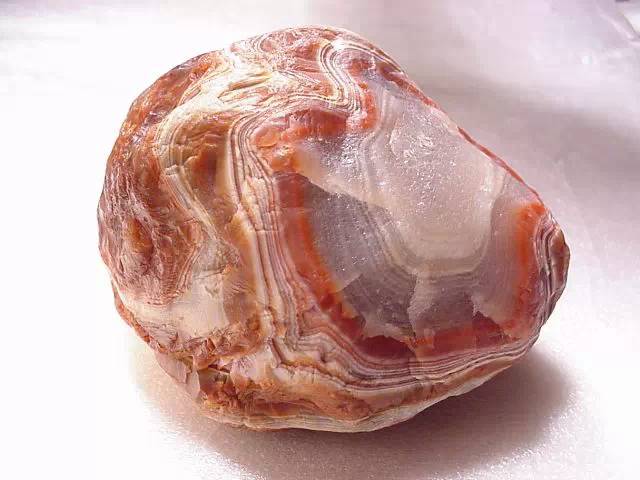 In fact, it is a common variety of quartz. People call colorless pure and transparent quartz, and thus calls the crystal with dark brown (smoke) as the smoke crystal. In addition, there are yellow crystals and amethyst. The value of smoke crystals in these varieties is the lowest because it has abundant output. There is a characteristic of smoke crystal. After heating, it will become yellow, so it is often pretended to be yellow crystal.
Fang Copper Mine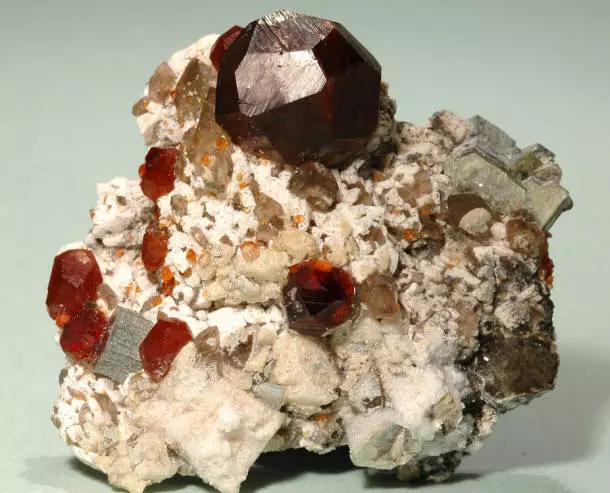 It is a sulfide mineral of copper and iron, which are usually together with bronze or magnetic pyrine. With metallic luster, yellow or copper yellow.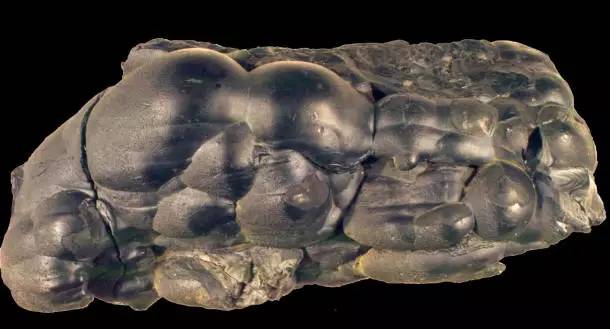 Chromium
It was chromate -leading minerals. Element chromium was first discovered from this mineral. Chromium can be used to prevent rust on the metal surface. Because it has bright red colors, chromium lead ore can also be regarded as paint. Painting with artificial chromium lead ore is generally used for paint. Chromium lead ore has diamond luster or glass -like luster, which is a very beautiful mineral. The developed crystal is long columnar.
Magnesium electrical stone
It is a brown electrical stone rich in magnesium.
Magnesium iron flashes

It is a type of flaspite, which is iron magnesium silicate mineral. Many flashes have fibrous crystals. People collectively refer to them as stone cotton, and magnesium iron flashes are such stone cotton.
Arsenic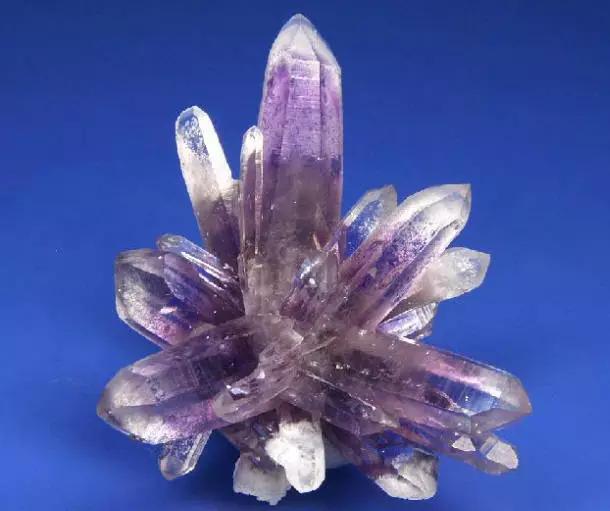 It is a copper arsenic mineral, silver -white to steel gray, which can fade into light yellow brown and gloss of glittering metal.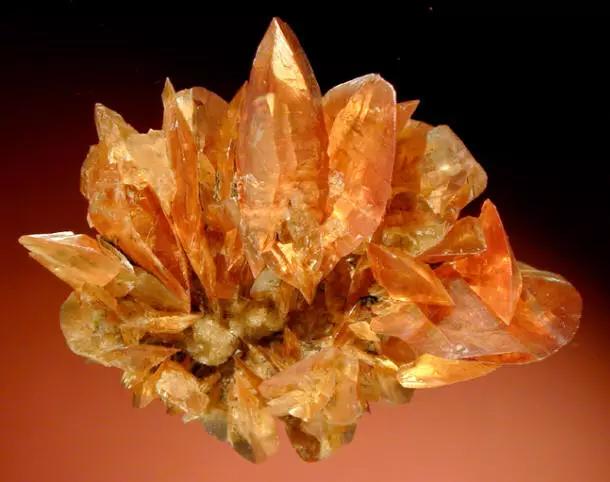 Sodium carbon aluminum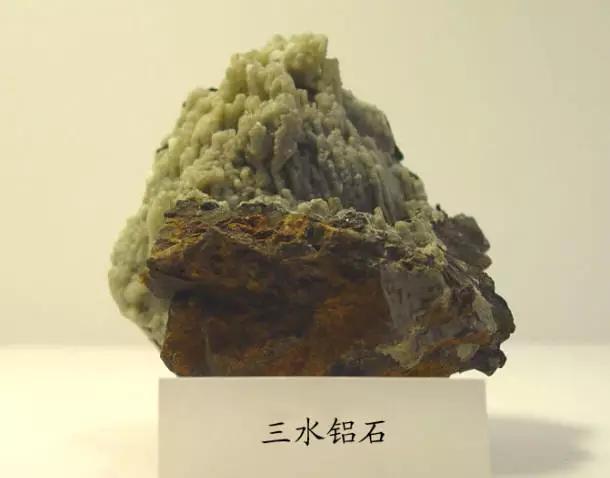 It is a kind of carbonate mineral, colorless to white, glass -like, is a kind of ore refining aluminum.
Podium

It is a common type of pyroxyl. It belongs to silicate minerals. It is calcium and magnesium silicate. The transparent mixture has white and dark green, with glass luster. Long pillars, granular or slices.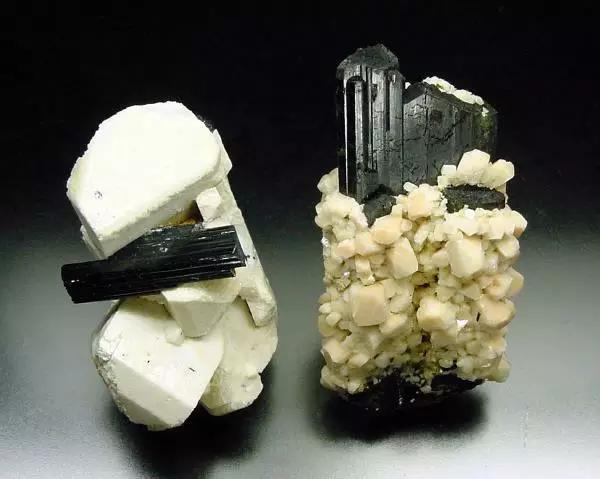 Square boiler

It is a common stone -like mineral, which is water -containing sodium aluminum silicate. There will be their existence in Xuanwu Rock, Green Rock, Granite, Mixe Rock and Caves and the bottom of the base of alkaline lakes. Although they belong to long stone minerals, they have a lot of related places. Therefore, they are not only called Fang Bistones, but they are sometimes attributed to Zuishi. Fang boil is colorless, white, gray, red, glass luster, and transparent to opaque.
Nickel Chinese
It is a water -containing nickel -capacity mineral. The shape is cylindrical and plate -shaped, and the collection of the crystal is often leather, soil or powder. White, gray, light green, yellow -green, transparent to translucent, with glass luster.

Neon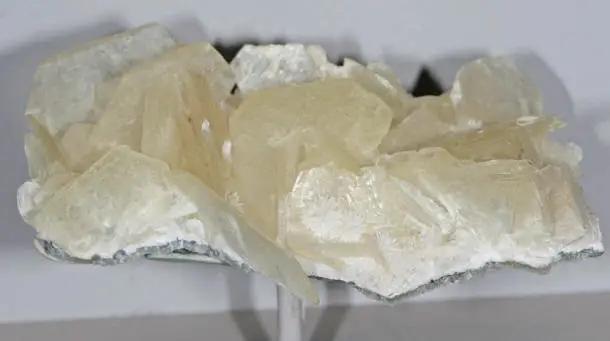 It is sodium and iron silicate, which belongs to pyroxyl minerals. The color of the stone is from green to light green and black, with glass luster.
Copper alum
It is a copper sulfate mineral, which is one of the main ore of copper. The color of copper alum is from emerald green to light black and light green. With glass luster.

agate
It is a common silicon oxygen mineral, which is basically quartz, and many properties are the same as quartz. We are familiar with the raining stone, which is actually agate. Agate also belongs to the variant of chalcedony in minerals. It has a variety of colors and often has a variety of colors. Generally, translucent to opaque. Agate is a low -level gem, but humans have been processed into crafts for a long time. Some agate also contains water, called water gall agate. This kind of agate can also make a sound of water when it is shaken, which is strange.
Alum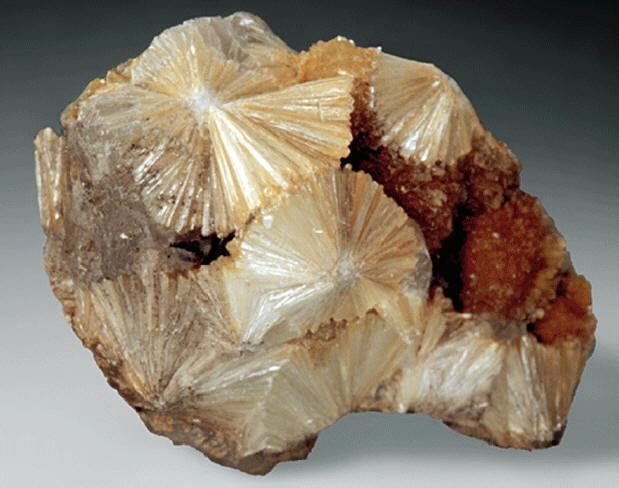 It is a sulfate mineral formed by the reaction of sulfate solution and aluminum mineral, which is aluminum sulfate containing water. The alum stones are white, yellow, red and other colors, with glass or silk luster, and fiber -like blocks or shells. Because they are like salt, they have been called salt in the past.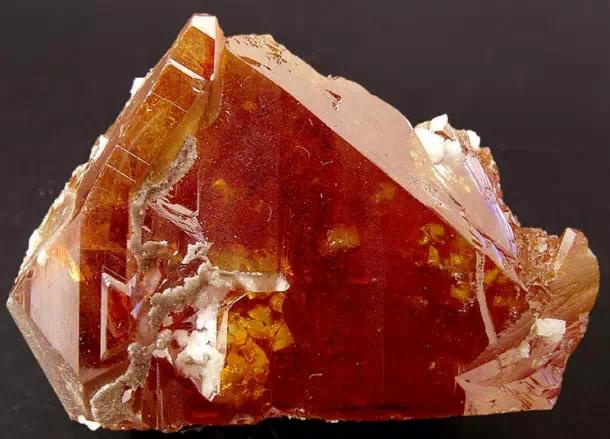 Aluminum lithium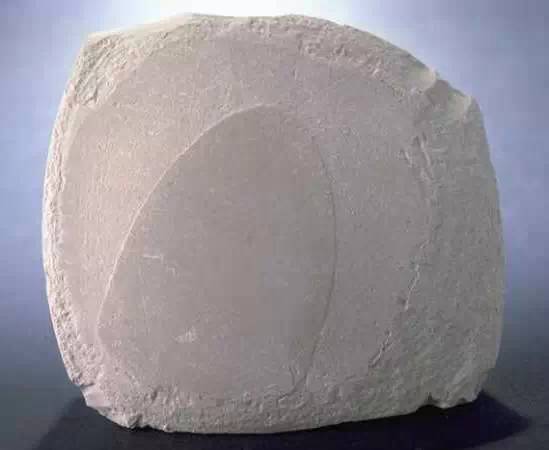 It is a phosphate mineral with lithium, sodium and aluminum, and is an ore for refining lithium. It is generally white and translucent, and the quality is once regarded as a gem.
Sodium

It is a type of long stone. It is a common long stone mineral, which is aluminum silicate. Sodium long stones are generally glass crystals, which can be colorless, white, yellow, red, green or black. It is a raw material for making glass and ceramics. Many rocks have sodium ingredients, and people call such minerals as rock -made minerals.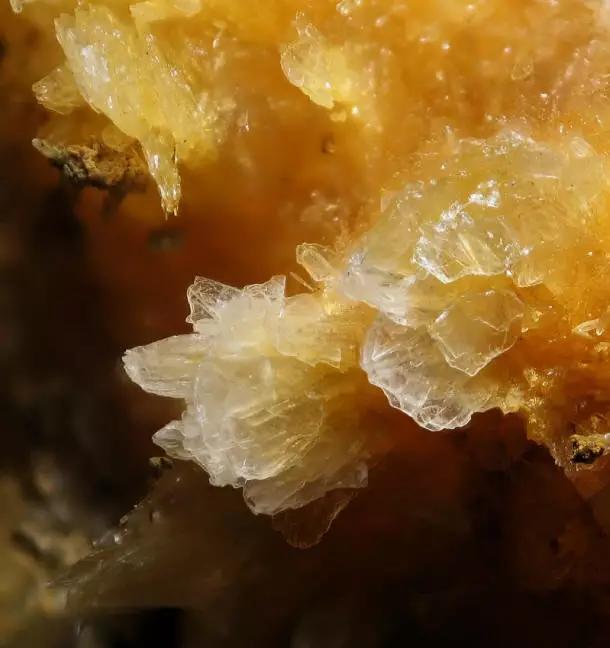 Sanxiecolite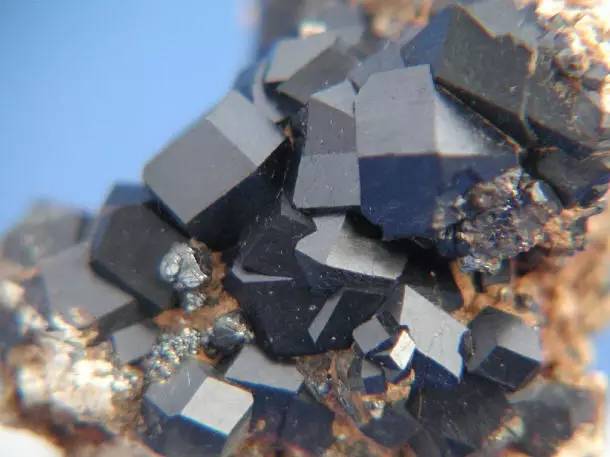 It is carbonate minerals of crickets and calcium, which also contains a small amount. The color of this mineral is colorless or gray to pink, transparent to translucent.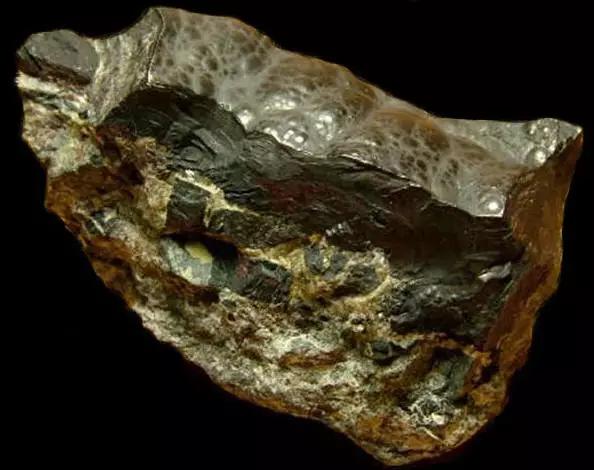 Arsenic ore
The ingredients are arsenic, which are tin white or some red gray, with metal luster and block.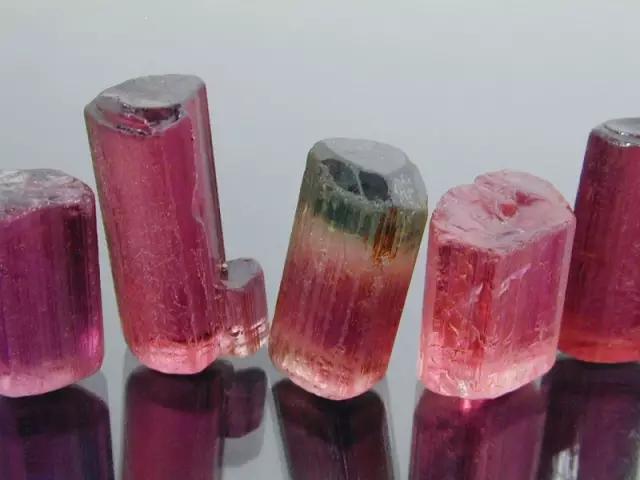 Tianhe Stone
It is a type of long stone, a variant of green slightly oblique stone. People often mistake it as jade. Tianhe Stone is regarded as a gemstone, and its color is from yellow to blue -green, generally opaque.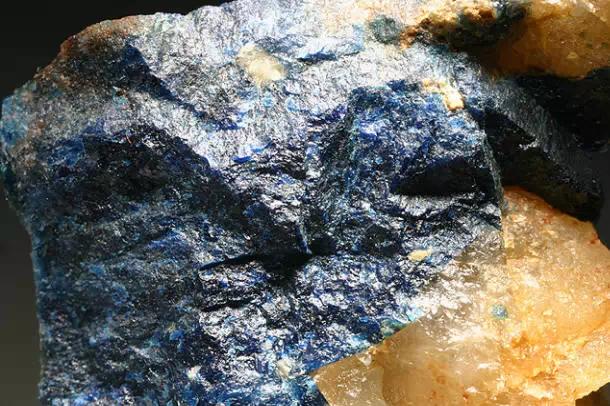 Iron aluminum field
It is a variant of purple red spikes. If the pomegranate is iron -aluminum, it will also become iron aluminum g uternse. In fact, iron -aluminum g utensils are the most common type of pomegranate stone. The color of the iron aluminum is generally brown -red, dark red or light purple. Iron -aluminum garnet can be used as gems. Iron aluminum g utensils, magnesium aluminum, and manganese -aluminum garnet often appear together.
Railway Flash Stone

It is also called sodium iron flashes, which is a type of glitter mineral, which is iron -rich sodium silicate.
Crystal -rear left: amethyst, rear right: lemon crystal, front left: Madeira wine yellow crystal, front right: amethyst place: Brazil
Yangqi Stone
It is a member of the glittering mineral, which is a member of the glitter series. Such minerals are often referred to as flashed asbestos. The crystals of the yang stone are long columns, needle -shaped or hair -like. The color is from light green gray to dark green. Glass luster. Transparent to opaque. The collection of the crystal is irregular block, flat long or short columnar. Size. White, light gray white or light green white, with silk -like luster. It is relatively crispy and slightly loose. The cross section is not flat, and fiber or fine columnar shapes can be seen in the cross section.
Leaf snake pattern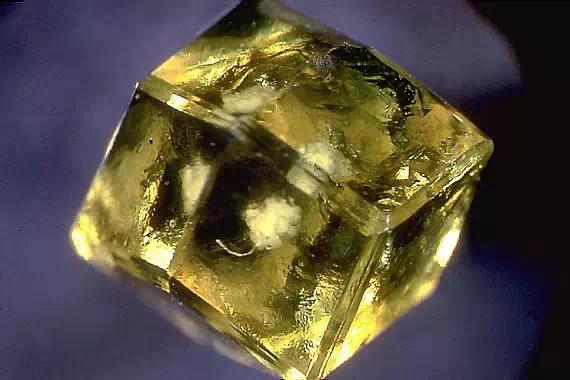 It is a kind of snake -grain stone. It is the same as the nature of snake -grain stone, but the appearance is different. This situation is called homogeneous vision.

Fish -eye stone

It is potassium and calcium fluoride silicate minerals. Common fish -eye stones are white to gray crystals with glass luster. Fish -eye stones are similar in structure and are born in porchi, granite, and heal rocks with zoiler in the structure and areporated.
Straight flashes

It is a type of glitter. It is a silicate mineral of magnesium and iron. Straight flashes have a fiber structure like asbestos, but its fiber strength is too low, so people do not use it to make asbestos.
Ame
It is a type of quartz. It is a variant of silicon oxygen mineral quartz, and its physical properties are the same as quartz. The amethyst is purple because it contains iron (or manganese or hydrocarbons). Even if other quartz varieties do not have much iron, they do not have purple. The ameter can be regarded as gems, but not precious. Heating can fade or turn yellow.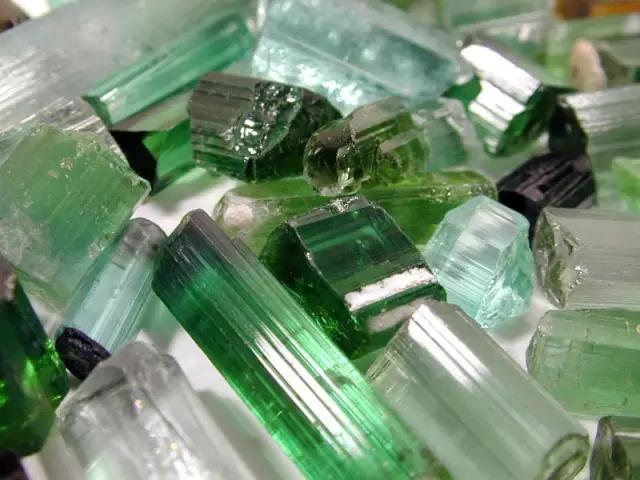 White crystal
The energy contained in the crystal is the most representative, the most functional, the most widely used, and the most helpful. Become the head of crystal. It has help memory, helps concentrated functions, so that all thermal energy complexes have the magical effect of purifying radiation.
Ilishi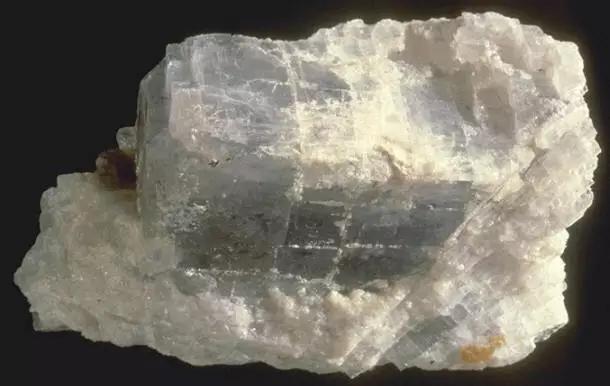 It is a layered clay mineral similar to Yunmu, which is also known as the white cloud mother. The shell -like or strip crystals of Elite are very small, and they generally present us to earth. Because it contains impurities, Yili is generally yellow, brown, green and other colors, but if the purity is high, it should be white. Many Illi Stone is turned into a white cloud mother or potassium long stone, and Yili Stone will become other clay minerals. Yili can be used as a ceramic raw material or in cosmetics or plastic manufacturing. High purity can also be used in the papermaking industry and other industrial production such as spray plating, radiation protection.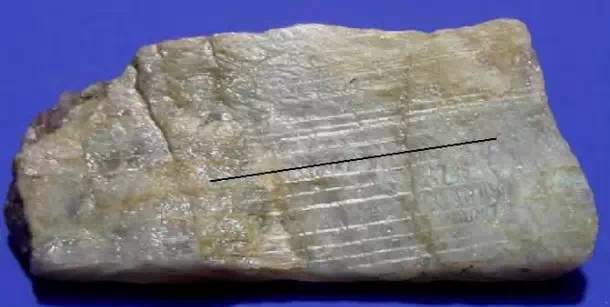 fluorite
Also called fluorite, it is a common halide mineral. Its component is calcium fluoride and is an important mineral to extract fluoride. There are many colors of fluorite, which can also be transparent. Transparent colorless fluorite can be used to make special optical lenses. There are many uses of fluorite, such as melts for steelmaking and aluminum production, which are used to make catalysts in milky glass, enamel products, catalysts in the production of high alumane fuel fuel. Flosestones are generally granular or block, with glass luster, green or purple. Fluorite often emits blue -green fluorescence under ultraviolet or cathode rays, and its name is based on this feature.
Gypsum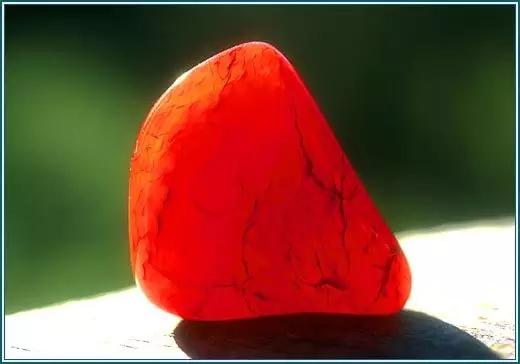 It is a sulfate mineral. Its ingredients are calcium -free calcium sulfate. The difference between plaster is that it does not contain crystalline water. In a humid environment, hard gypsum will absorb moisture and become gypsum. Hard plaster is an important rock -made mineral, which means that many rocks have its components. The crystal of the hard gypsum is cylindrical or plate -shaped, and the crystals are gathered together in a block or fiber. There is a vertical crack on the hard gypsum, which is called explanation. Not all minerals have obvious explanation, and not all minerals have vertical syndrome. The formation of explanation is associated with the structure of the crystal, and different crystal structures will produce different explanations. Hard plaster is mainly a product of chemical deposition, and they are mainly formed in salt lakes. Hard plaster can make chemical fertilizers, cement and gypsum.
Hard water aluminum

It is an aluminum oxide mineral, which is generally white, gray, colorless, and can be red, brown and other colors when containing impurities. With glass luster and hard. Hard water aluminum stone is widely distributed in aluminum ore and red earth and some rocks. Hard water aluminum stones can be used as fire materials and can also be used to refine aluminum.

Uranium
There are soil, powder, but also block, creamy, kidney -shaped, and so on. Some earth -shaped uranium mines are called uranium black, while blocks are called asphalt uranium ore. The earth -shaped uranium ore has no gloss, and the block has asphalt -like luster. Uranium ore is a radioactive dangerous mineral. In addition to extracting uranium for nuclear industry, they can also extract radium and other rare earth elements.
Gang Jade -purple and pink come from Madagascar, blue comes from Kashmir, Charlon wine yellow -green and white from the United States
Bronze mine
It is a sulfur -salt mineral containing copper, iron, zinc and silver. It is an important copper mineral and can also be used as an important silver ore mineral. The copper in the copper ore composition can be replaced by some other elements. When the newly replaced elements are as many as a certain number, the copper ore will become another mineral, such as silver copper ore, black copper ore, arsenic ore, arsenic ore, arsenic, arsenic ore, arsenic, arsenic Copper ore and so on. The copper mines are gray to black, with a little metal luster, generally block or granular. Usually with copper ore products.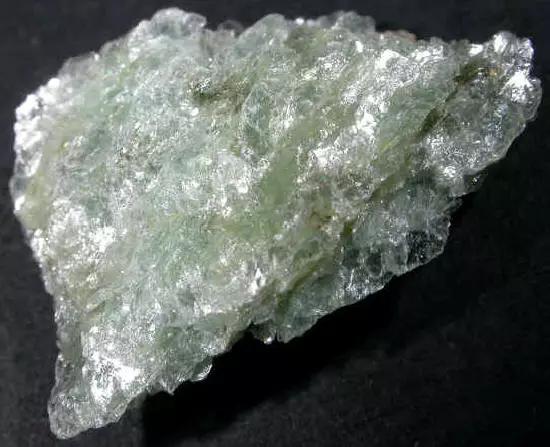 Cloudmate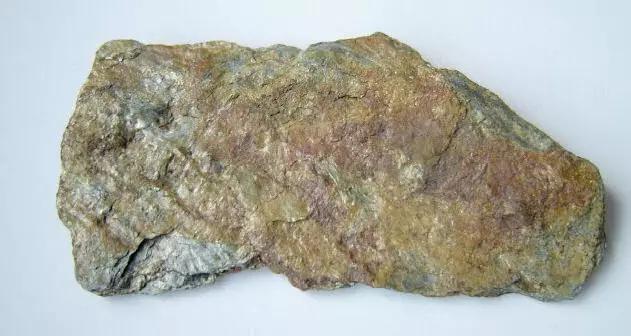 It is a general term for a type of water -containing potassium aluminum silicate minerals. They have a common feature that they have layered structures. There are many types of Yunmu, such as Black Yunmu, Hard Green Deter, Green Crispy Cloud Mother, Haihelite, Yili Stone, Lithium Cloud Mother, Pearl Cloud Mother, Bai Yunmu, Sodium Yunmu, Jin Yunmu and so on. Yunmu exists in the three major types of rocks of fire rocks, sedimentary rocks, and metamorphic rocks. It is a common mineral. In addition to potassium and aluminum, Yunmu can also contain various metal elements. Yunmu's layered structure can easily be stripped into pieces of thin pieces, which also makes them easy to be distinguished by us. Yun Mu is usually plate -like and columnar. Its color can be colorless, transparent, various light colors, and at the same time, it also has glass luster and silk. Yunmu has a variety of industrial purposes and is often used for insulation materials and thermal insulation materials. They are indispensable in the electrical appliances of our daily life. Mother -in -like Yunmu can also be used as wallpaper, paint, lubricant, packaging and other materials.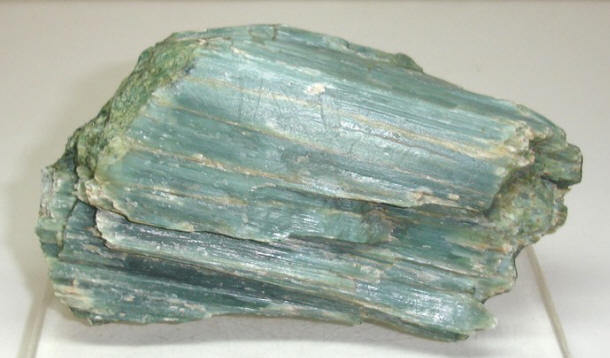 Green Pillar Stone -Rear Left: Sea Blue Gem Origin: Brazil; Rear Right: Golden Green Pillar Stone Origin: Brazil; front left: red green pillar stones: Utah, U.S.

Soapstone
It is a kind of silicate mineral. It is very soft to cut with a knife and a smooth feel. The soapstone when it is dry is brittle. The color of soapstone is diverse, with white, yellow, green, red, blue and other colors. Squones are in the same type of Mengshu Mineral, which can be used for adsorption and filling in the chemical and textile industry.
Needle iron ore
Also called Marsh Mine, it is a widely distributed iron oxide. The rust we usually see is basically composed of it. Under normal circumstances, needle iron ore is formed under the condition of other iron ore (such as pyrite, magnetite, etc.) under weathering. Needle iron ore can also be formed on the sea or lake bottom due to sedimentation. Needle iron ore is a relatively important iron ore. In addition to the ironmaking, people also use it as yellow pigment paint. The color of the needle iron is from yellow -brown to red, and the crystals are sheets, columnar or needle. The collection of crystals is generally spherical, bell -like or lump with concentric layers and radial fiber structures.

stone
It is a clay mineral that is similar to the litter, which is a laminar -like silicate. Generally, the black cloud mother has changed or weathering through the thermal fluid. It sometimes appears in a large black cloud mother (this is the black cloud mother pirate of vermiculite), and sometimes it becomes soil. When heating the vermiculite to 300 degrees Celsius, it can expand 20 times and bend. At this time, vermiculite is a bit like leeches (commonly known as grasshopper), so it has such a name. Vermiculite is generally brown, yellow, dark green, and has a luster of oil. After heating, they become gray. Vermiculite can be used as architectural materials, adsorption agents, fire -resistant insulation materials, mechanical lubricants, soil modified agents, and so on.
Stones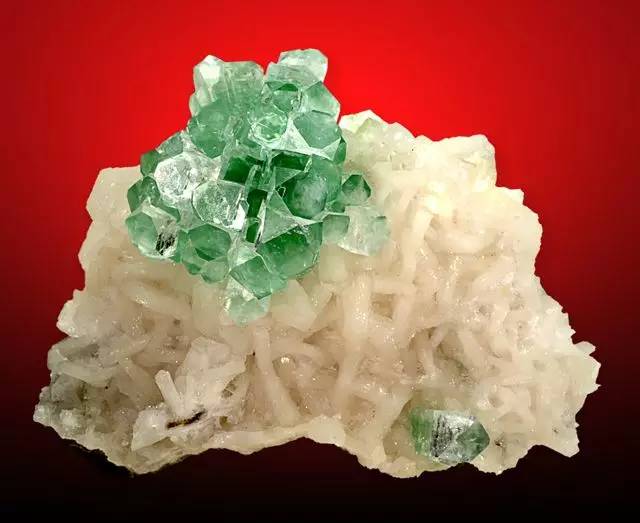 It is the most common mineral of the pupa. It is the ingredients of sulfate. It is produced in the cluster mines made of hot liquid ore veins and limestone and limestone. The crystal of the heavy crystal is large tubular, and the crystals are gathered together. Sometimes it can form a rose -shaped or split crystal block, which is called crown -shaped heavy crystal stones. Pure heavily chinensis is colorless and transparent, generally white, light yellow, with glass luster. Heavy crystal stones can be used as white pigments (we are commonly known as Lide powder), and can also be used for chemical, papermaking, and textile fillers. In glass production, it can act as a fuse and increase the brightness of the glass. But it is the most important thing as an aggressive agent in the drilling industry and refining.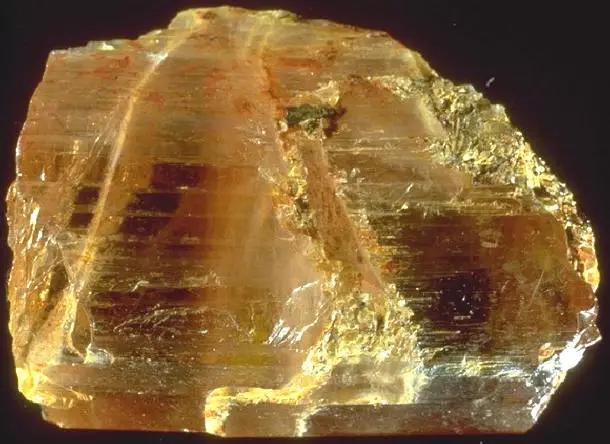 Natural platinum
It is a natural mineral of platinum elements, and it also has a commonly known as platinum. The platinum jewelry and industrial platinum we see are generally derived from natural platinum. Platinum has strong corrosion resistance and antioxidant, and the thermal expansion coefficient is small, so it has many important functions. Such as the car catalytic converter, the catalysis of the oil refining industry, multiple electronic devices, platinum, dental materials and artificial fiber spray heads, and so on. The natural platinum blocks that naturally exist in nature are called natural platinum. They can be fine -grained, small -shaped, or group blocks. The color is gray -white with metallic luster.
Natural gold

It is the natural mineral of gold elements, that is, the natural gold blocks in nature, commonly known as "dog head gold". Natural gold can be branched, granular, sheet, block, and so on. There were more than 200 kilograms of natural gold. The called pulse gold produced in the mine (natural gold is mixed in other minerals or rocks). The named sand gold produced in the sand mine also has natural gold in the seawater, about 10 micrograms per ton. Gold is valuable metal. It has excellent conductivity, heat conduction, anti -intensity, and strong extension. It has many important uses.
Natural copper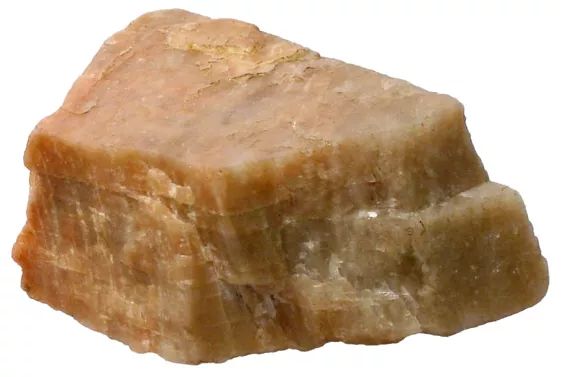 It is a variety of chip, plate, and block collection of copper elements in nature. The surface of natural copper without oxidized is red and has a metal luster. But because of oxidation, natural copper is usually brown black or green. Natural copper often contains small amounts of iron, silver and gold. Copper is an important metal and has a wide range of uses.
Silicon
Also known as spar, short column or granular, colorless, yellow, light red, brown, with glass luster. Silicon stones are a rare mineral, and its composition is silicate. Its refractive index is very high, so it is very bright, and sometimes it is mistaken for diamond. Silicon vermiculite is regarded as a gemstone, and it is also produced with emerald and golden emeralds.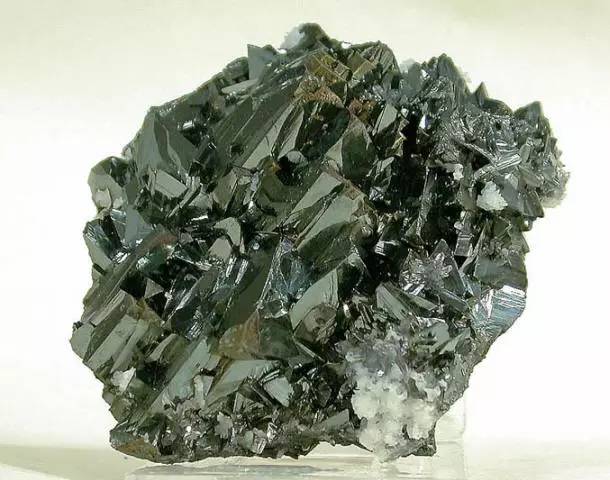 Long stone

It is one of the long stones. It is formed by the long stones (sodium long stones and positive long stone or slightly oblique long stone) with different ingredients. When the hot melting state, the sodium -containing stones and potassium -containing long stones are evenly mixed together. When cooling, the two crystals are obviously different from forming stripes.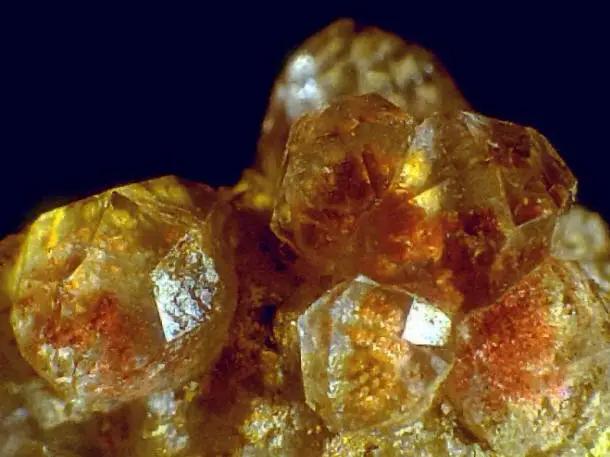 Halo
It is a kind of special glory (fainting) in the long stone series in long stone minerals. The fainting of halo is like the glory of the pigeon feathers, so the Greek name of Halogei means pigeons. There are two compounds: sodium aluminum silicate and calcium aluminum silicate in the halo -long stone. These two substances are not dissolved in each other, but the crystals are connected in one piece. (Other light scattering may also cause color halo). The characteristic of Halo Stone made it as a gem.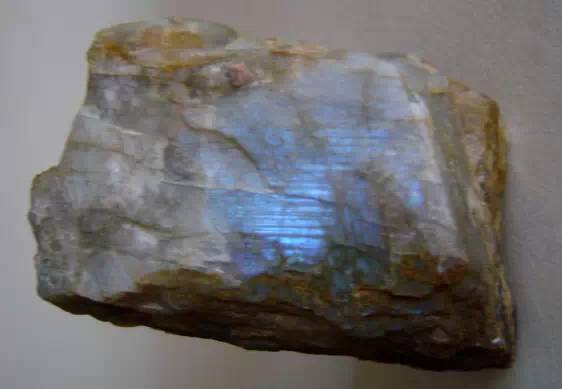 Mixed stone
It is a sulfate mineral, which is usually produced with hard gypsum and stone salt. The crystals of miscellaneous stones are rare, and the set is generally granular blocks or fiber -shaped and slices. Some are transparent and colorless, and some are white, light gray, light yellow, red and other colors, which are generally not shiny.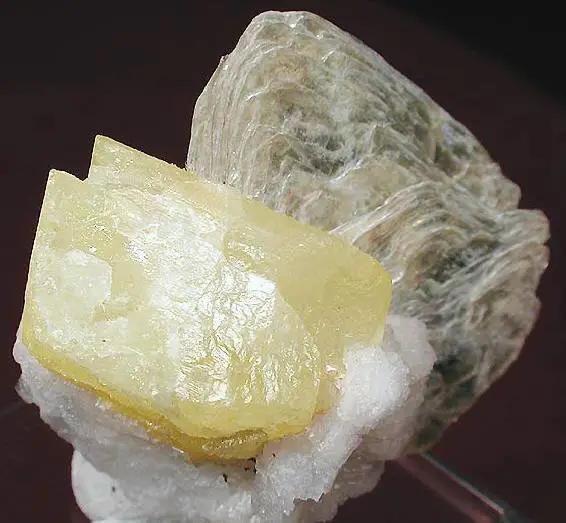 Jinyunmu
It is one of Baiyun mother minerals. It is an aluminum silicate containing iron, magnesium and potassium. If there are not many iron in Jinyun Mother's ingredients, it can be used as an electrical insulation material, so it has an important role.
Sulfurbin silver ore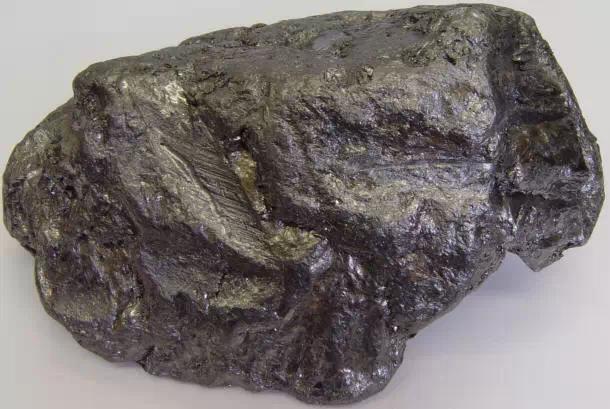 It is a vulcanized mineral with silver, copper and crickets. Iron and black have metallic luster, with plate crystals or blocks. Sulfur copper silver ore is an important ore for refining silver.
Sodium cloud mother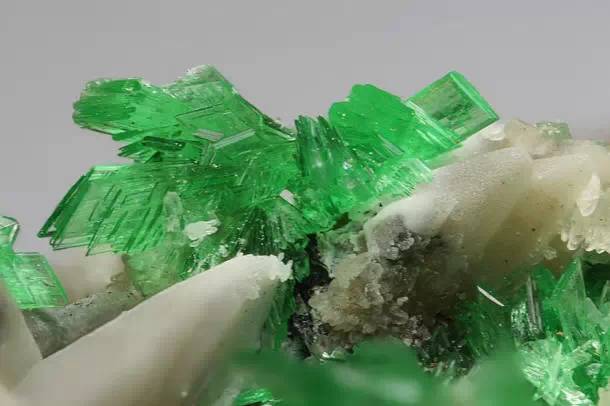 It is a kind of Yunmu, which is similar to Bai Yunmu, a silicate of sodium and aluminum. Sodium Yunmu is widely existed in sliced ​​rocks, thousands of rocks, tingling rocks, quartz veins and fine -grained sedimentary rocks.
Lead
It is a widely distributed iron and lead sulfate mineral that can be found in the oxidation zone of the lead mineral. Leaded alum is an important lead ore mineral that can be used to refine lead. Leaded alum yellow -brown, luster or this or dark, block.
Oblique stone

It is a series in long stone minerals, including sodium stones, long stone, medium -length stone, stretch stones, trees, and calcium long stones. Most varieties in oblique stone will produce fine and parallel stripes on the surface, and some will also have blue or green halo, which is caused by their dual -crystal structure. Landing stones can be used to make glass and ceramics. The most common oblique stone is the long stone, and the least is Pei Long Stone.

Hard manganese ore
It is an oxide of the manganese and manganese, which is an important stone for manganese. Unlike many minerals formed underground, hard manganese ore is a secondary mineral formed under surface conditions, that is, it was originally another mineral, and later it became this kind of thing under some conditions. They were generally manganese carbonate or silicate minerals. The hard manganese ore is ash to black, the surface is smooth, and the grape or creamy block.

Sodium

It is a category of long stone minerals. It is sodium aluminate -containing sodium aluminum silicate. Fang sodium stones include hydroxyl sodium stones, 黝 square stones, blue square stones, etc. The color of different types of sodium stone is also different. The shadow of 石 在 is commonly seen in the volcano, and its color is gray, brown, blue, etc. In addition to blue, Blue Fang Stone also has white, gray, and green.

Cobalt ore
It is a family in cobalt and nickels, including cobalt ore, nickel square cobalt ore, arsenic cobalt mines, and arsenic nickel ore. The chemical composition of these cobalt mines is similar, and the shapes and colors are similar. Special methods must be used. Fang cobalt ore is white to steel gray, sometimes light gray and metallic luster.

Silk cloud mother
It is a kind of cloud -like silicate mineral with layered structure. Silk Mother has a wide range of uses for rubber, plastic, coatings, paint, ceramics, insulation, cosmetics, pigments, papermaking, metallurgy and other industries. The crystal of the silk cloud mother is scales, and the crystal collection is lumpy, with gray, purple rose, white, etc., with silk shine.

Calcium and iron waste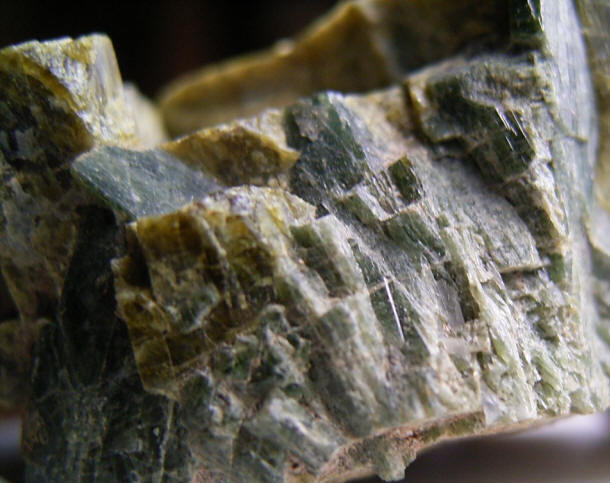 It is a kind of pomegranate stone. It contains calcium and iron, so it is called calcium iron g uternse. There are many colors of calcium and iron grenade, and they have high color dispersing and refractive index (even more than diamond). The yellow and green in calcium and iron are the most beautiful, and they are regarded as gems by people, and the pale yellow is called yellow garnet.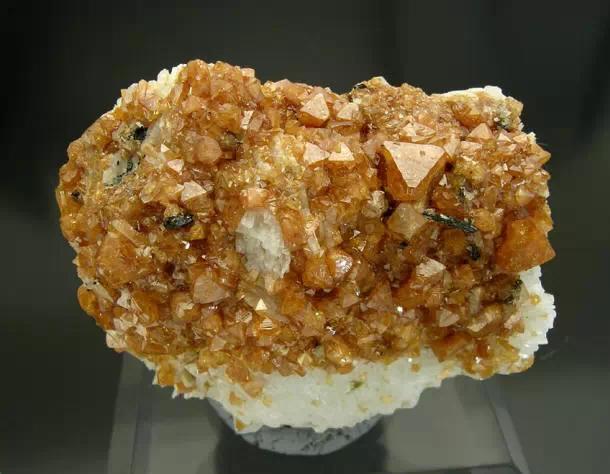 If it is rich in titanium, it becomes rich in titanium variants -titanium galms. Titanium g utensils are also a kind of pomegranate stone.
Transparent stone
It is a kind of long stone, and sometimes it can be seen in the rocks on the surface. The long stone is colorless to white glass crystals.

Soft mines

The ingredient is manganese dioxide, which is a common manganese mineral. The soft manganese ore containing 63.19 %, which is an important manganese ore. The soft manganese ore is very soft, and it is not as hard as people's nails. Its color is light gray to black, with metallic luster. If you touch it with your hands, it will blackened your hand like coal. Soft manganese ore is generally block or kidney or earth, and sometimes has radiation fiber shape. Interestingly, some soft manganese ore also presents a branches and attached to the rock surface, known as fake fossils. Soft manganese ore has been turned into other manganese ore, and soft manganese ore can also be formed in the deposits formed by swamps, lakes and sea.
Rui Titanic
It is one of the three minerals composed of titanium dioxide, and the other two are golden red stone and plate titanium ore. We have already introduced Jin Hongshi. The physical properties, output conditions and uses of Rui titanium are similar to golden redstone, and it can also be eclipsed to become golden red stone.

Sanshui aluminum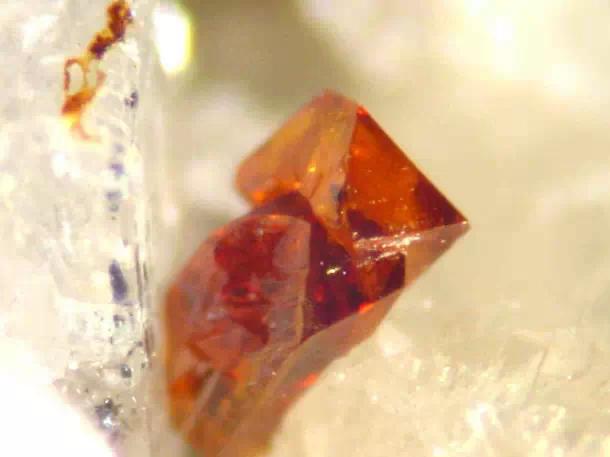 It is an aluminum hydroxide mineral, which is the main ingredient in aluminum minerals. The crystals of Sanshui Aluminum Stone are extremely small. The crystals are gathered together to form tuberculosis, beans, or earth -shaped. They are generally white and have a glass luster. They are mainly secondary minerals generated after weathered by aluminum minerals.
amphibole
It is a common silicate mineral. It is the main or secondary component of many rocks. People call such minerals as rock -making minerals. The crystal of the flashes is generally slender and fiber, and the color can be white or green according to the ingredients contained. Snutsticks are the general name of a type of mineral. According to the different chemical composition, they are divided into many types. Such as straight flashes, penetrated glitter, ordinary horn flashes, blue flashes, sodium glitter, sodium iron glitter, and so on.

Sphalerite

It is the sulfide of zinc. Its ingredients contain 67 zinc, which are the main ore minerals that refine zinc. There are also many other elements in the light zinc ore, such as iron, manganese, cadmium, 铟, 铊, 镓, and 锗. Some of the iron content in some flash zinc ores can be as high as 30%. Because it is rich in elements, Dipping ore has become an important mineral. Flash ore is generally accompanied by square lead ore, bronze ore, and white iron ore, and the distribution is also wide. Fresh zinc ore is usually yellow or brown or even black. But the pure light zinc ore is almost colorless and transparent. The more iron contains, the lower their transparency, and the gloss is also transformed from Vajra luster to metal luster.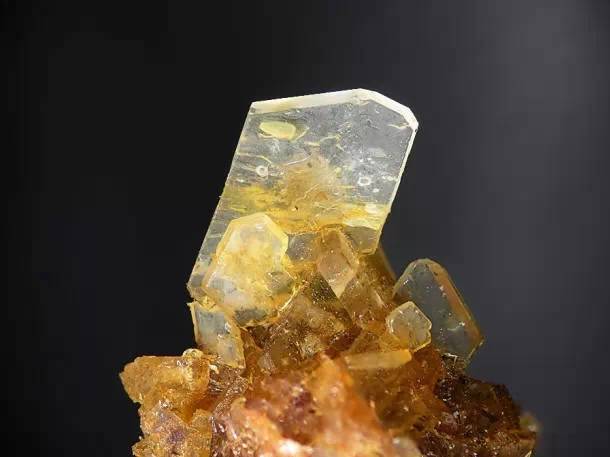 Roasted greenstone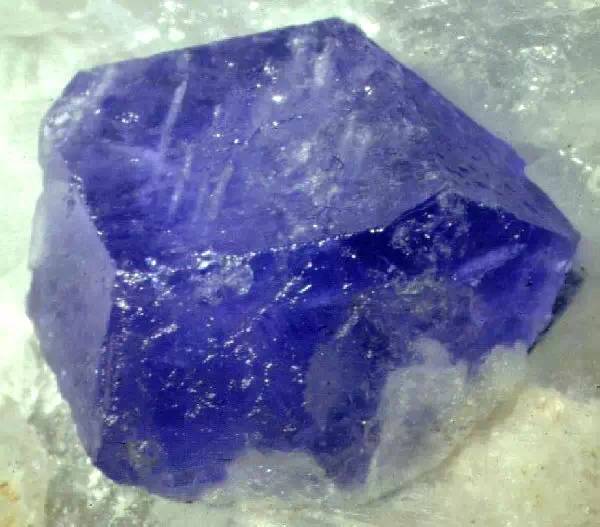 It is a kind of oxide mineral, which is the main component of the extract of the ingredients that contain elements such as cymbal, sodium, calcium, and rare earth, uranium, 钍, 锆, titanium, and titanium. Uranium,。, etc. It is brown to black glass crystals or irregular blocks, with resin or diamond luster, slightly transparent. Roasted greenstone has a strange characteristic, and it will turn green as soon as it is burned.

Snake stone

It is a general name of a water -rich magnesium -rich silicate minerals, such as snake -oriented stones, snake -like stones, and fiber snake patterns. Their colors are usually green, but they also have light gray, white or yellow. Because they are often green like snake skin, they are named. The structure of snake stones often curls, like fiber. Such snake patterns are often used as stone cotton. Block or fiber -shaped snake -like stones will be shiny, with wax -like wax, fiber -shaped like silk. People use snake stones as architectural materials, and some can be used as refractory materials. The colors can also be made into decorations or crafts. In addition, snake patterns can also be used to make chemical fertilizers.

Cross Shipacolite Minerals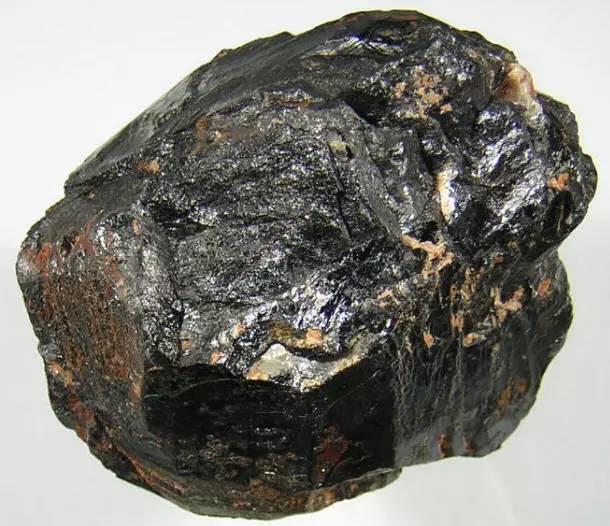 It is named for a strange cross. The cross stones are hard and crispy, with a dim luster, generally dark brown. Rare transparent cross stones can be used as fixed stones. Because of its shape, people often use it to make decorations.

plaster
It is a common, sulfate mineral with important use. The crystals of gypsum are plate -like or columnar, and the color is white to gray. If it contains impurities, it can be light yellow, light brown and other colors, and has a glass like glass. The well -developed gypsum is transparent, called plaster; fibrous gypsum with silk -like luster is called fiber gypsum; fine particles are called snowflake gypsum; and the dull earthy plaster is called soil plaster. After the gypsum is burned, it becomes a roasted stone green, commonly known as cooked plaster. Cooked gypsum is widely used in building glue materials and casting model materials. In addition, gypsum is also the filling material for papermaking and paint, which is a slowdown agent in chemical production, metallurgical melting agent, etc. my country is a country that is rich in plaster.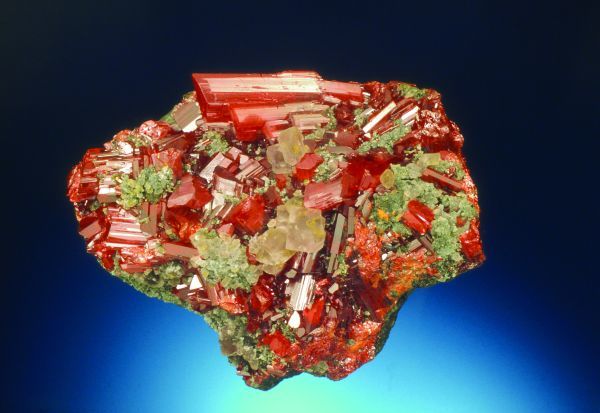 Garnet

It is a type of silicate mineral, which have many types, such as magnesium and aluminum gigar, iron aluminum, manganese and aluminum gigar, ivocity, calcium aluminum, calcium iron, and so on. Pomegranate stones can be colorless, black, and various red and green. They have glass luster, which is transparent and beautiful as a gem. The pomegranate stone is widely distributed, and they may even be found in some debris sediments, and the most commonly appeared in the metamorphic rock. Artificially created aluminum garnet for laser materials. General pomegranate stones are used for abrasives.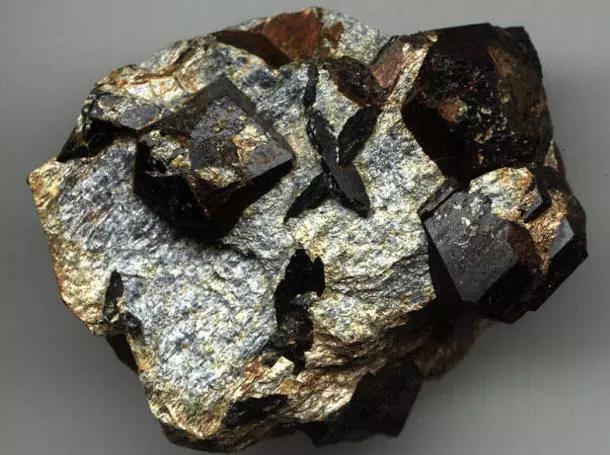 Cotton

It is a type of fibrous silicate mineral with many types. This type of mineral has a characteristic. They all have slender and flexible fibers that can be splitted, and these fibers can be used by people. Usually stone cotton refers to some types of slim snake stones and glitter. The fiber of the stone cotton has the performance of flexibility, acid resistance, alkali resistance, high temperature resistance, insulation and other properties, and some asbestos are also filter. Asbestos has white, blue, green, yellow, etc., with silk -like luster. The use of stone cotton is widely used. In addition to building materials, it can also be used in more than 3,000 products in more than 3,000 products such as safety clothes, fire -resistant fabrics, heating insulation materials. The method of extracting asbestos fiber is generally shattered in the first prize ore, and then the fiber is separated from other useless substances. The asbestos fiber is generally used for spinning lines should not be shorter than 1 cm, while some asbestos fibers can be more than 1 meter long.
graphite

Also known as pen lead or black lead, it is a mineral composed of carbon. Graphite is dark gray to black, opaque, very soft, with greasy touch, and left black traces on the hand, with good conductive performance. The use and amount of graphite are very vast. It can be used to make rigidity, lubricant, electrode, molding surface coatings, neutron reducers of atomic reactors, and raw materials for artificial synthetic diamonds. An artificial method can make smoke -free coal or petroleum carbon into graphite.
Stone salt
It is natural sodium chloride, because they are all evaporated by salt water to form salt mines in the closed basin, so they are also called halide minerals. The stone salt ore layer is generally a few meters thick to more than 300 meters, while in the dry area, it appears in the form of salt and cream. It appears near salt spring by evaporation products and produces in the volcanic area. Stone salt includes the daily salt and rocks composed of stone salt, which is called rock salt. Generally, stone salt is often used to refer to rock salt. Pure stone salt is colorless or white, but if it contains impurities, it can become gray, red, black, yellow and other colors. Its crystals are cubic, and the crystals are gathered together into block, granular, creamy or salt -shaped. The new broken surface has a glass -like luster, which changes to oil after moisture. Stone salt is not only an important food product, it also has very important industrial uses, such as extracting sodium, chlorine, manufacturing hydrochloride, alkali and so on.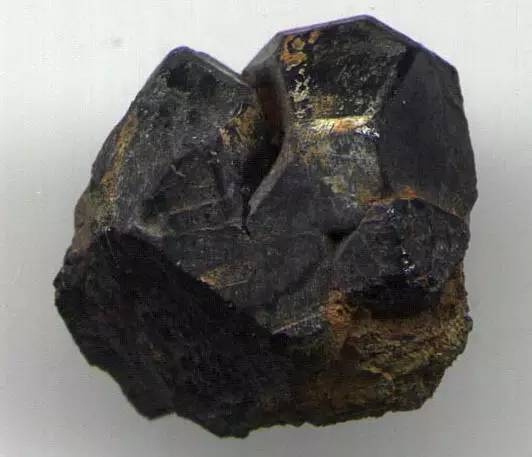 Magnesium
It is a mineral consisting of magnesium hydroxide, also known as magnesium hydroxide. It is generally a crystal or plate -like collection or a fiber -like block. Magnesium is soft, and fiber -like water magnesium stones can be stripped into elastic strips. Magnesium is generally white, and it can also be green, brown, gray and other colors, with glass -like luster. Water magnesium can be used as refractory materials and can also be used to refine magnesium.
Manganese ore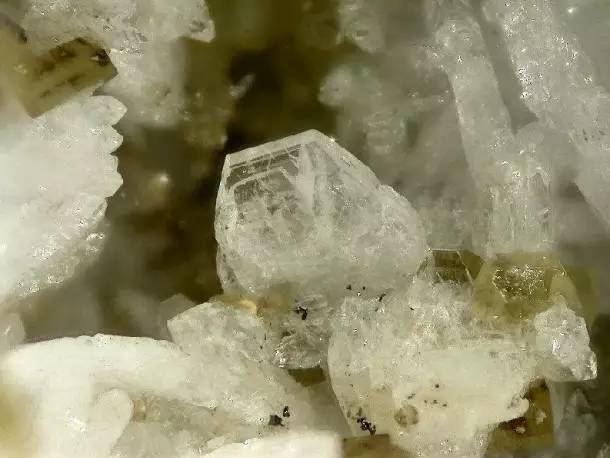 It is alkaline manganese oxide mineral. It is ore that can be used to refine manganese. The manganese ore is dark gray to black. It is generally a bundle -colored beam or fiber -like block arranged in a beam, and it is also grained or creamy.
Titanium iron

It is the oxide mineral of iron and titanium, which is the main ore of titanium refining. Titanium iron ore is very heavy, gray to black, with a little metal luster. The crystal is generally plate -shaped, and the crystals are combined into block or granular.
矿 矿 矿

It is the main ore minerals that refine the metal cricket. The 会 in the iron ore is sometimes replaced by 铌, and it becomes the same as the iron ore. Therefore, it can be regarded as a variant of the 的 的 的. However, the iron ore is harder and heavier than 矿 矿.
Carbon mines

In the past, it was called poisonous stones or carbonate, and it was a carbonate mineral. The distribution of carbon mines is very scarce, but it is the secondary ore of the pupa (the main ore resources of the cricket are heavily spar). The crystal collection of carbon ore can be block, spherical, kidney, fiber or grape -like. The color is white, gray, light yellow and other colors, with glass -like luster, and light blue fluorescence will be emitted under cathode rays.
Copper blue
It is a mineral with copper sulfide. Its copper content is 66%, which is the ore with copper refining. Copper blue is blue, with metallic luster, generally shelter, or covered with a film like a film or rock, which can also be like a pan -gray. Copper blue is mainly produced near other copper mines.

Calcium and iron waste
Vermiculite

It is a silicate mineral, which is one of the most important mines. The in the vermiculite is often replaced by uranium, calcium, and 铈, so its variants can also be used to extract uranium and 铈. The vermiculite is granular and block, which can be black, brown, yellow, orange and other colors. It is translucent and has a glass luster.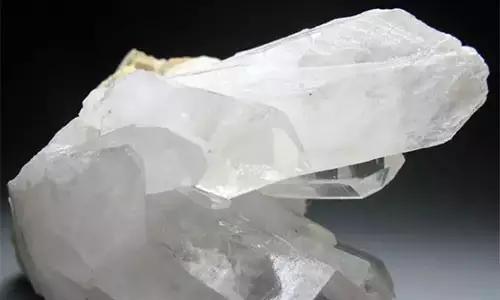 Fine crystal
The same looks like roasted greenstone, but their composition is a little different. This is called the same quality. We know that in a crystal, the atoms are arranged according to certain rules. If a part of the position of A atoms is occupied by similar properties, the hybrid crystals composed of two atoms will appear. This crystal is the same as the crystal when there is no mixed. This is the case for fine spar and roasted greenstone, and they are the same quality of the same quality. Except for heavier than roasted greenstone, other properties are similar.

Vermiculite
It is a silicate mineral with titanium and calcium, which has its components in many rocks (fire rocks). The vermiculite often appears in a single crystal and the crystals are sliced. The vermiculite has diamond luster, and the colors are yellow, brown, green, black, red and other tones. The vermiculite can be refined or treated as a gem.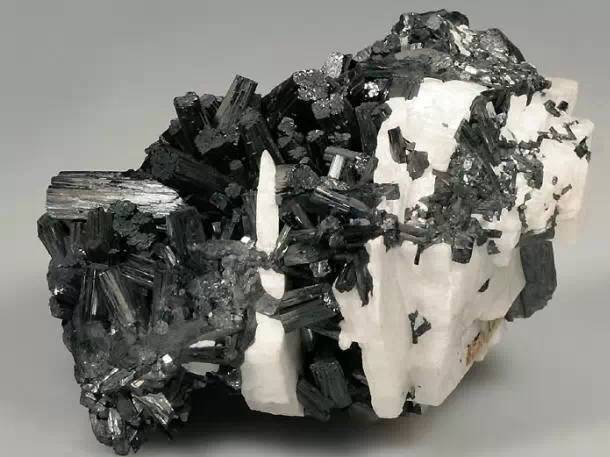 realgar
It is a sulfide mineral, which contains arsenic and sulfur, an important ore of arsenic. The male yellow is usually accompanied by the female yellow. If the male yellow is exposed to the sun for a long time, it will decompose it into a female yellow and become a powder. The male yellow crystals that grow well are short columnar, and the crystals are together in granular and block. Red, oily.

Leaf wax stone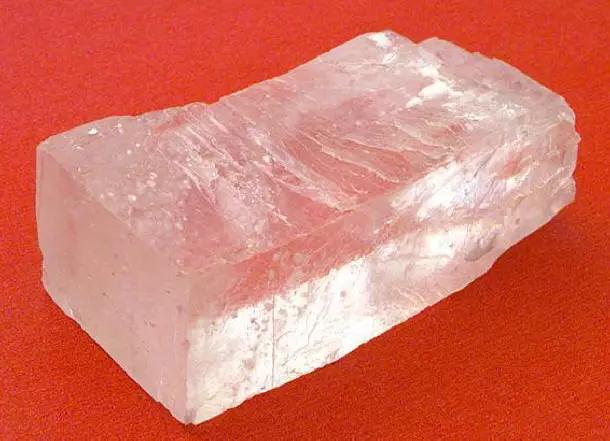 It is a very soft silicate mineral. People often use it as a stone pen, tailor chalk or small carved object. In China, its other name is widely known, and it is Shoushan Stone (or Qingtian Stone, Changhua Stone). Pure leaf stones are white, gray, yellow, wax light, and the hand touch has a slippery feeling. Leafstone has many industrial and agricultural purposes, such as the ingredients and pesticides in papermaking, paint, rubber, paint, plastic and other manufacturing. Obloda stones with excellent texture can be used as raw materials for crafts.
The most common mineral in the crust is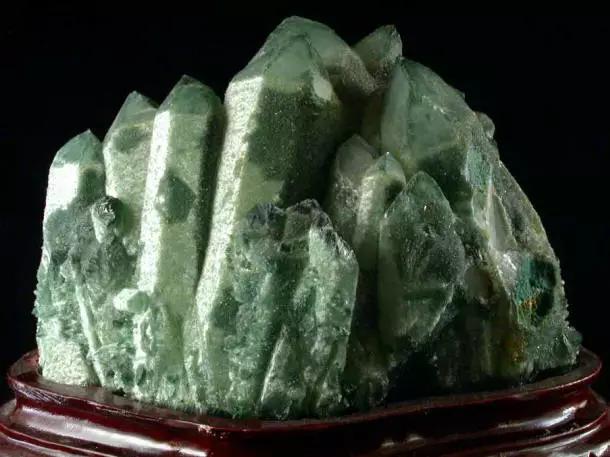 Long stone

, Even on the moon and meteorites, they are common. Within 15 kilometers underground, the total weight of the crust occupied by Changshi reached 60%. Long stone is the main component of fire and rocks, and it is also common in metamorphic rocks and sedimentary rocks. Long stone is an aluminum silicate mineral containing calcium, sodium, and potassium. It has many types, such as sodium long stone, calcium long stone, long stone, iced ice long stone, micro -oblique stone, positive long stone, and long stone, and long stone, long stone, and long stone, and long stone, and long stone, and long stone, and long stone, long stone, and long stone, and long stone, and long stone, and long stone, and long stone, and long stone, and positive long stone, and long stone, and long stone, and long stone, and long stone, and long stone, and long stone, and long stones, and long stone, and long stone, and long stone, and long stone, and long stone, and long stone. Through long stone and so on. They all have glass luster, diverse colors, color or no color, including white, yellow, pink, green, gray, black and so on. Some transparent, some translucent. Changshi itself should be colorless and transparent. The reason why it is color or incomplete is because it contains other impurities. Some into blocks, some plate -like, columnar or needle, and so on. Generally, the long stones in fire and metamorphic rocks are very small, only 0.1 to 10 mm, and can reach 5-10 cm in the pimples, and can reach tens of meters in Weijingyan. Changshi is the raw material for the ceramic and glass industry. Some long stones have beautiful colors or halo, which can be used as materials for treasure jade.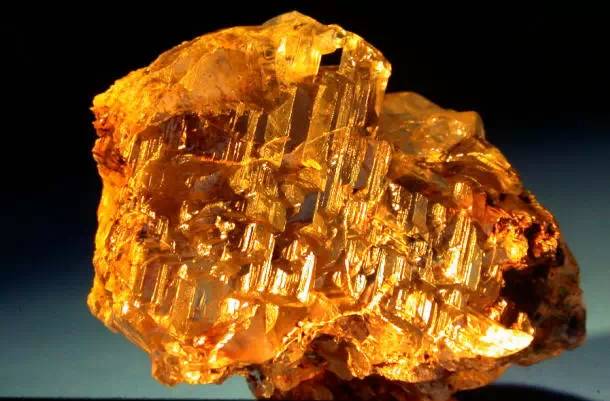 Rigid jade
It is an alumina mineral, which is second only to diamond in the material of nature. The sapphire and ruby ​​we often hear are actually excellent Gangyu. Gangyu is widely distributed in nature, but it is also easy to weather and become other minerals. It is cylindrical crystal, large block, and round granules, which will be available in fire rocks, sedimentary rocks and metamorphic rocks. In addition to being regarded as a gem, Gangyu also has many industrial uses, such as bearing, refractory materials, abrasives, sand wheels and sandpaper, and so on. Put the aluminum ore ore in the arc furnace and heat it, so that when the ore melts, it can get a large and pure white artificial rigida crystal. If it is not pure, it is a small black crystal, which is generally translucent red Brown crystals.

Chalcedon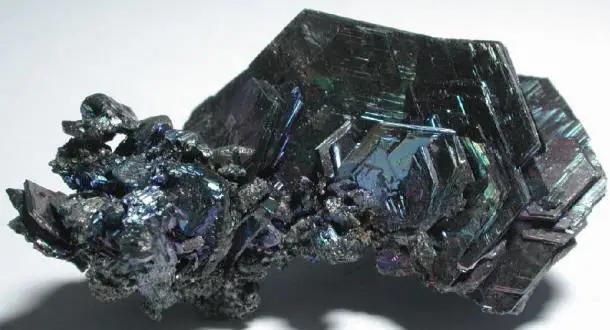 In fact, it is a quartz, which is a variant of quartz (hidden crystal). It is produced in tuberculosis, breasts, or cream -like, with wax -like luster and very fine fibrous structure. There are many colors of chalcedony, usually pale blue and white, gray, yellow, and brown. Some chalcedony tuberculosis will contain water and bubbles, which are very interesting. Its physical properties are the same as quartz. The chalcedony is regarded as a gem.
malachite

It is a secondary ore of copper (such as Hui copper ore and brass ore as the main copper ore), but although it is secondary ore, it is widely distributed. Peacocks have very unique bright colors, so people often use it as decorative stone or even as gems. You can see peacocks in almost all copper ore weathering areas, so it is a sign of people looking for copper mines.
Source network, if you encounter an infringement issue, please contact Xiaobian, we will delete the first time, thank you
The above is the introduction and description of quartz translucent, I hope it can be helpful to you.
---