Kleinlan+Monet Silver Wedding Wedding
The wind was winding, the Early Morning Aegean Sea Bibo slightly spread, and the flower branches were lingering a silver -white shell lightly.
The fog dissipated Venus's floating water, the pace was light, and it came from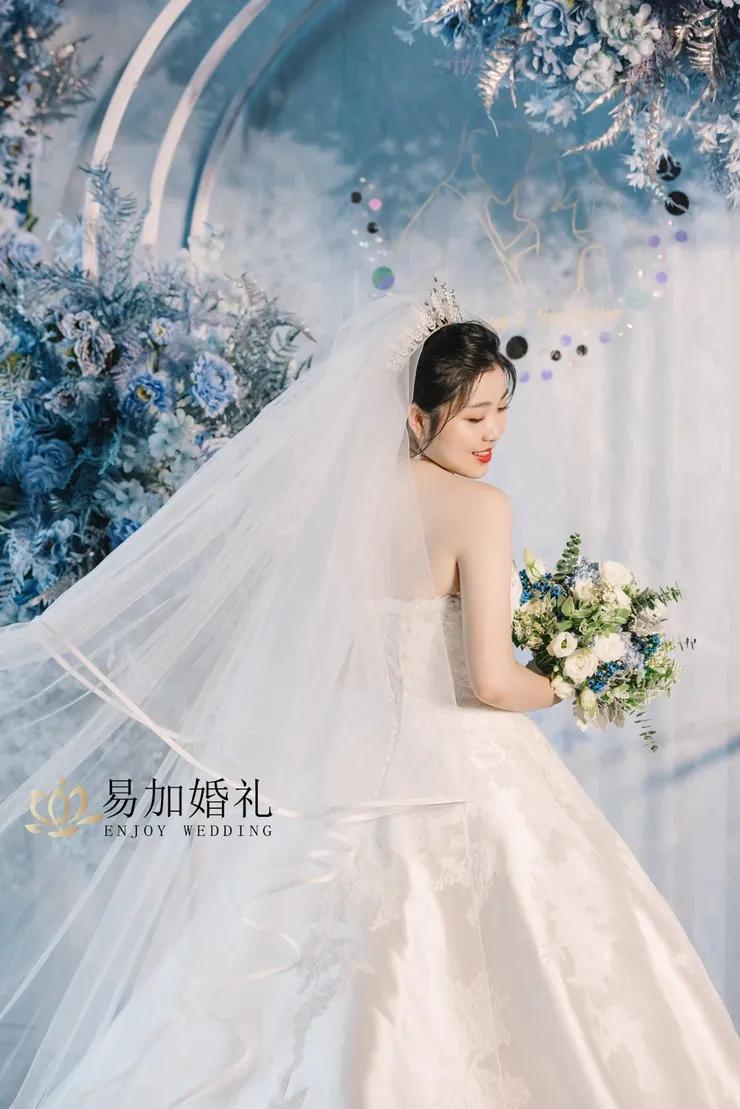 Your tenderness is like the blue of Klein
My calmness is like Monet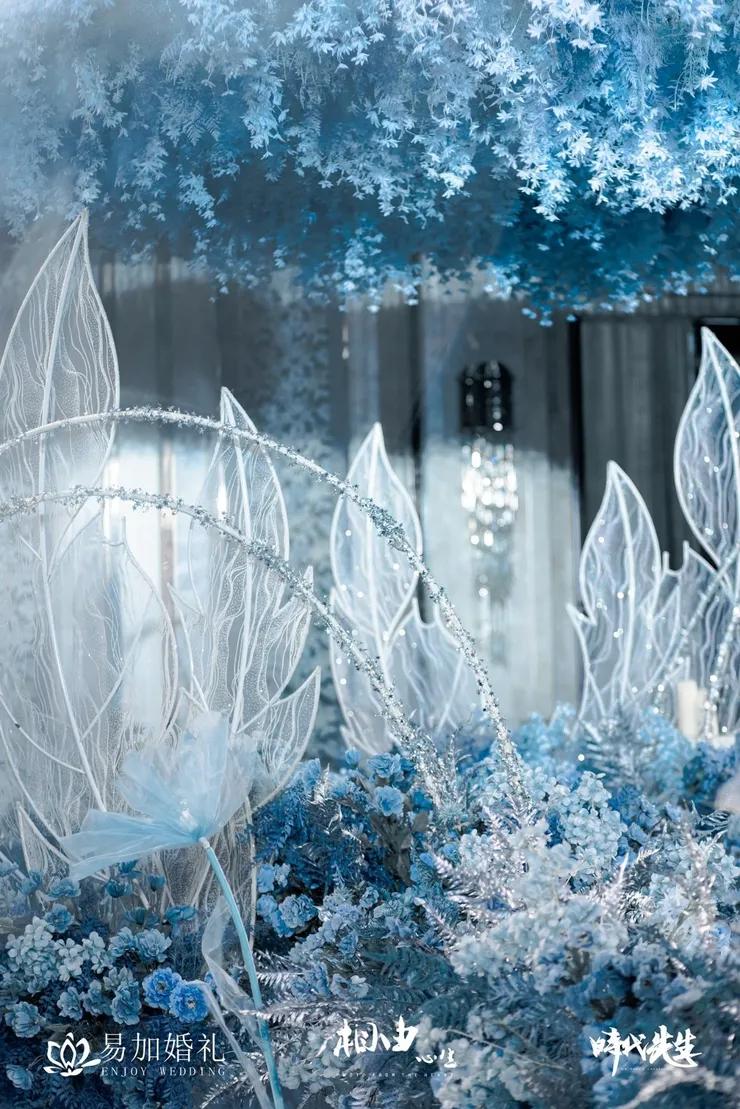 Claine Lan and Monet are integrated with Monet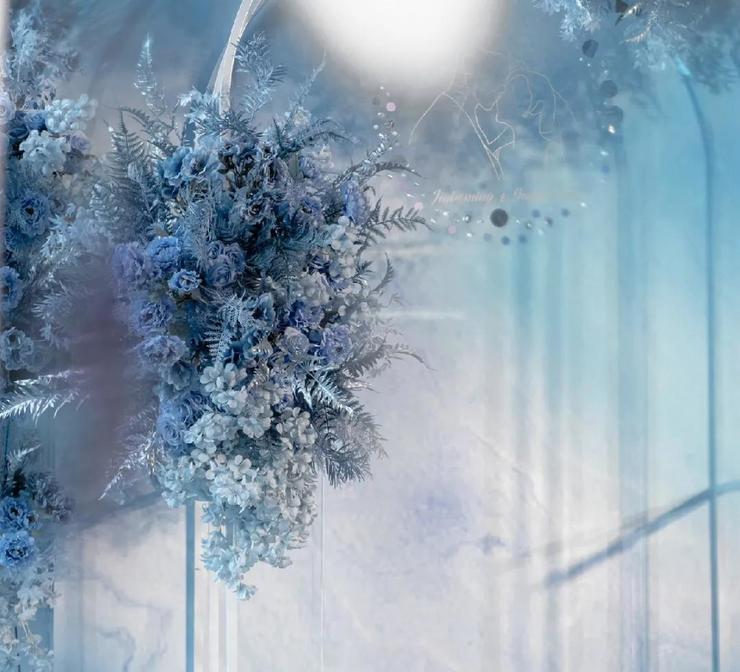 Everything is just right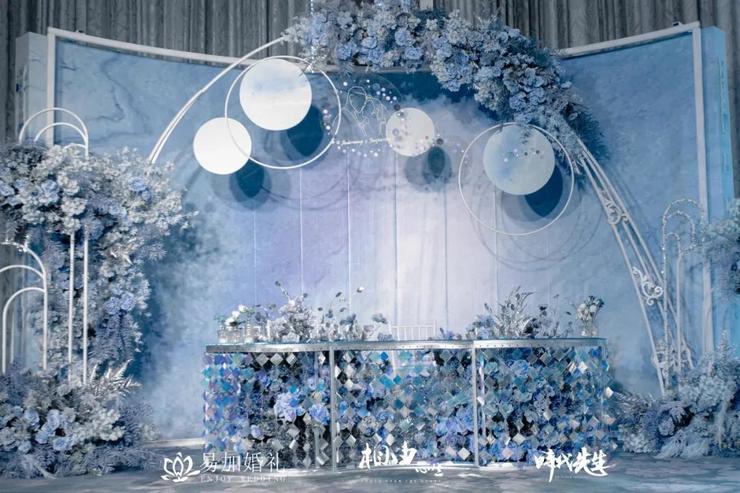 The bride hopes that the wedding feels dreamy atmosphere, so blue is the wedding color that is determined at the beginning. Each wedding has its unique meaning.
This wedding integrates dreams and romance. I came to the world to collect the blue sky, just to look back at you with pure and beauty.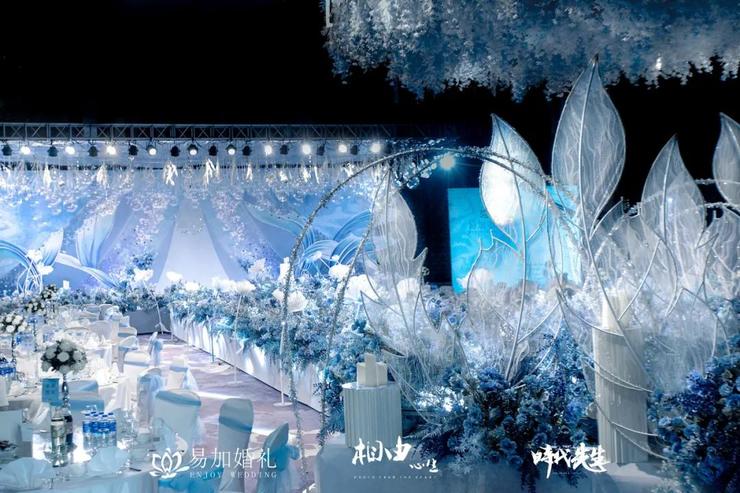 The floral art of the ceiling makes the wedding look full of atmosphere. The memory that occurs in the blue space of Cleine is recorded in front of the quiet lens at this time. The exquisite detail design allows you to experience another different world. The hand -sticking shell sequins make the wedding full of exquisiteness. The scenes are beautiful. Everyone is an independent individual in this world. We ", I used to feel amazing. After meeting you, I felt that all this should be so reasonable.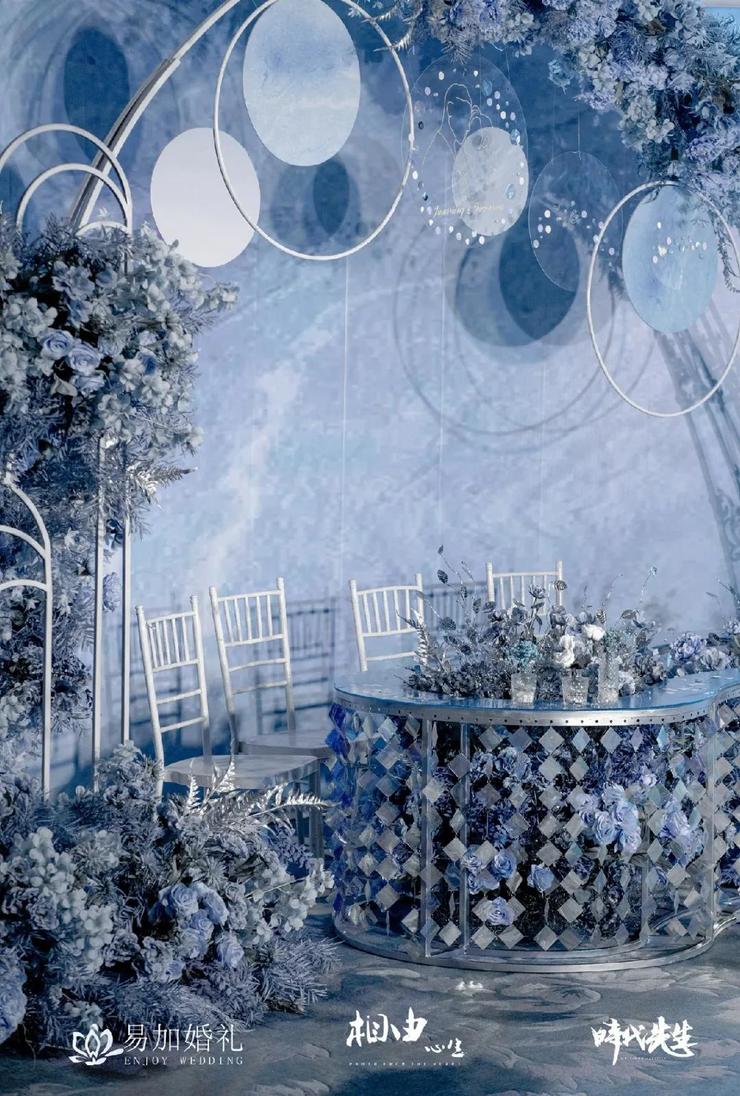 In a white gauze, you move your time with gentleness, a ray of elegance,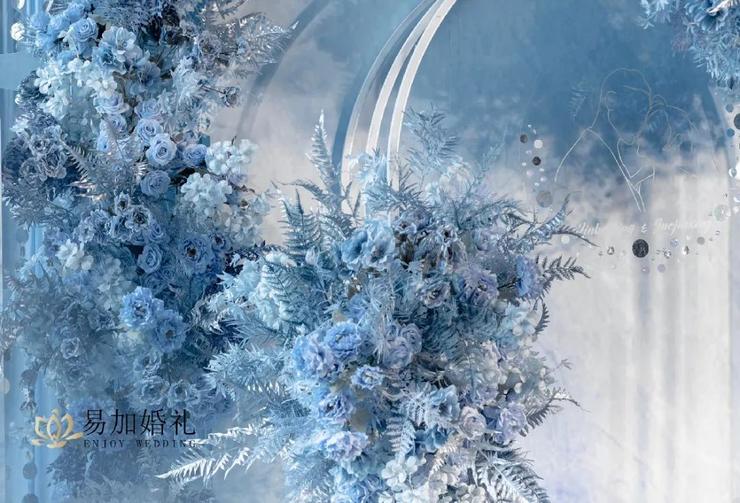 It was the stunning when I first loved you, holding a brush, and outlined the appearance of love with a touch of blue.
Photo: Easy to add weddings
---