The company's vice president resigned as a high salary, recycled the useless soap, and saved 10 million children's life
Welcome to follow "Yimei Media"
Tell you the story of public welfare and a good life every day
In this world, it is worth a better job, and it deserves more beautiful encounters
———————————————-​
American guy Shawn Seipler (Shawn Seipler)
At a young age, he is already a vice president of a technology company
Happy family, successful career
Such a life winner
But in 2008, he resigned from a high salary work
Why did you resign? He found a "business opportunity"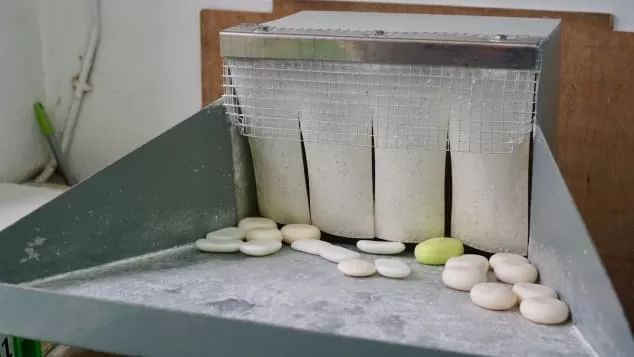 Every day, hotels around the world will throw away 5 million pieces of soap
He wants to collect the soap used by hotel guests
Reshape them into new soaps and give it to those in need
Shawn Seipler and the soap he picked up
These soaps are actually nothing special
When hotel guests leave the store, most of them will lose these small soaps at will
Even if they have only been used once or twice
Most people have never paid attention
How will the hotel deal with these small soaps used
Sean, a senior business person who is "Air Flying Man"
I often stay in different hotels
Naturally noticed this phenomenon
The soap that I just used once or twice was always replaced by a new one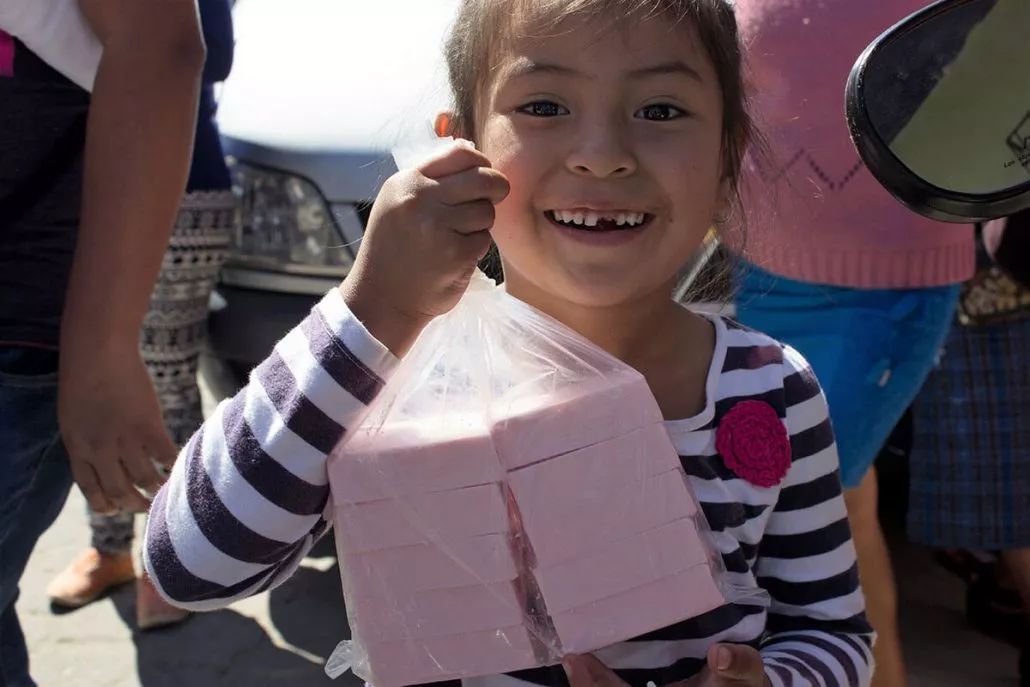 He couldn't help asking the staff
"How to deal with the remaining small soaps"
"Treatment? Directly, deal with it when the garbage is processed"
"But they have been used once or twice."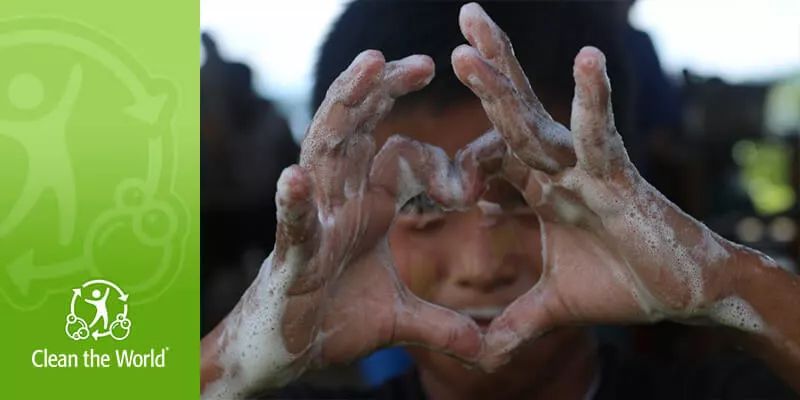 So Sean couldn't help thinking
Can you collect them?
What about those who need it?
01
▼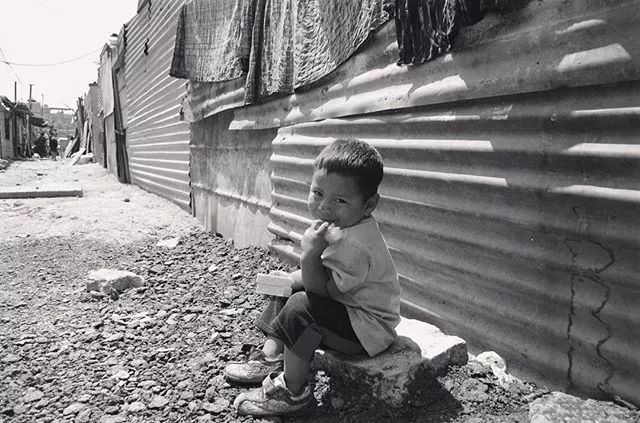 There are 9,000 people around the world every day
Children under 5 years of age died in pneumonia and diarrhea
Sean noticed a research report
Every day in the world
9,000 children under 5 years old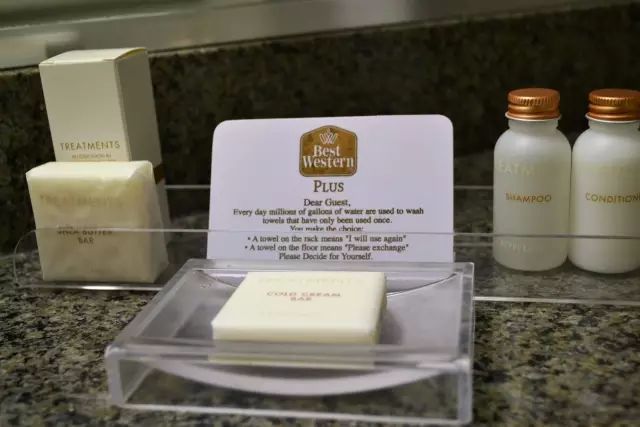 Because pneumonia and diarrhea died
But just wash your hands simply
You can avoid 1/3 of the respiratory disease, 1/2 dysentery
The mortality will decrease by 60%
Why do these children do not use soap to wash their hands?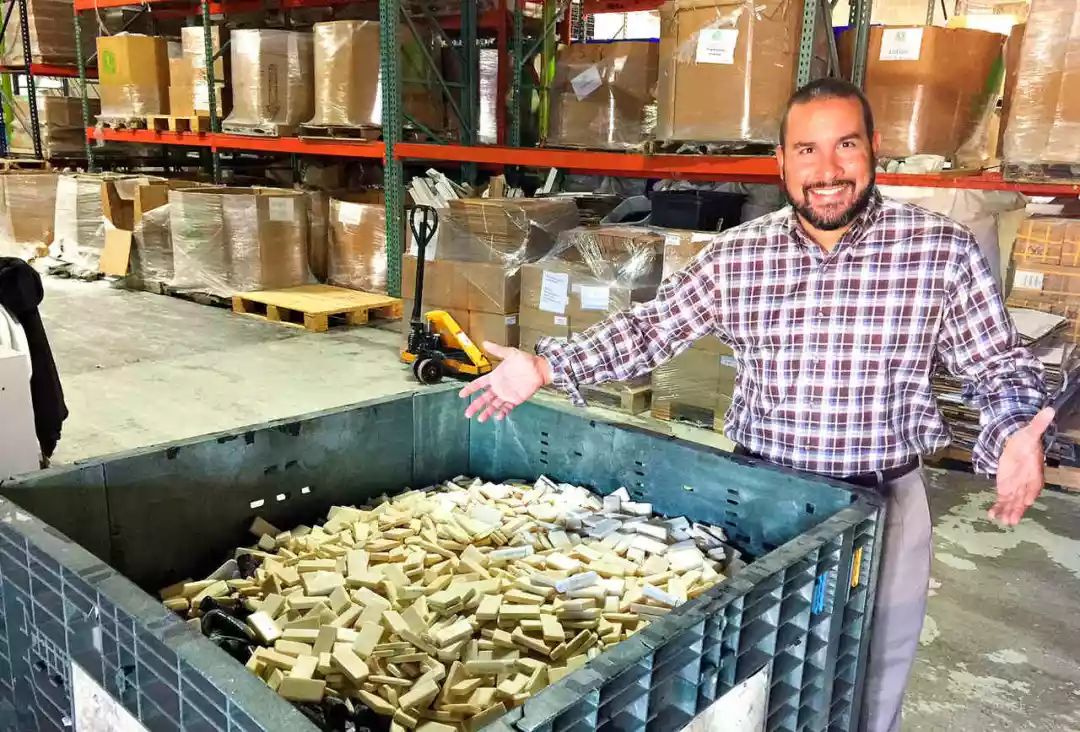 Because it is too poor, there is no soap at the school or home to wash their hands
The little boy born in Myanmar, Myo, had a sister
He died in three weeks.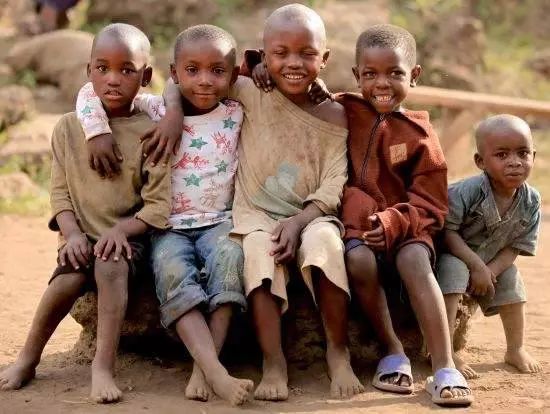 Someone later told them
Maybe there is a piece of soap, she can live
Myo and mother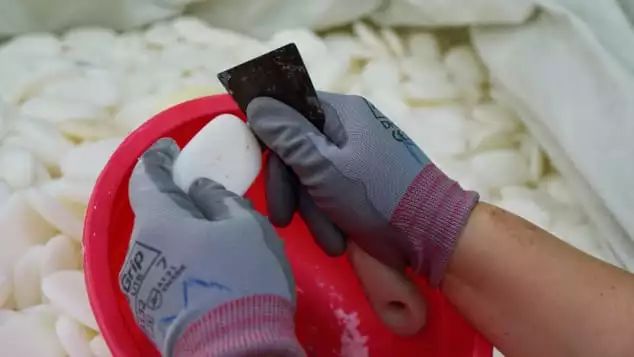 Why is this world so unfair
6,000 children die every day because they have no soap to wash their hands
We are not afraid of death
But death is so cheap, but it is extremely distressed!
Sean, who knows all this, is in contemplation
There is a voice in the heart and said to him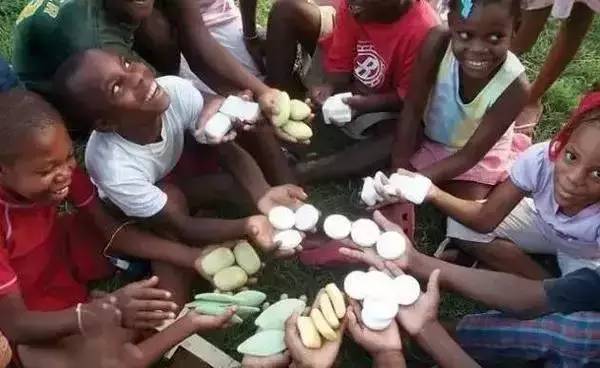 You have to find a way to change this
In 2009, he established a non -profit organization
CTW
Clean The World
The mission of this public welfare organization is
"Recycling hotels abandon soap, purify, disinfection
Rewlim the processing after processing to the person you need ""
At that time, Sean, in fact, knew nothing about public welfare charity.
He even thought, this is really a big business
Maybe Bill Gates, who is committed to the world's health career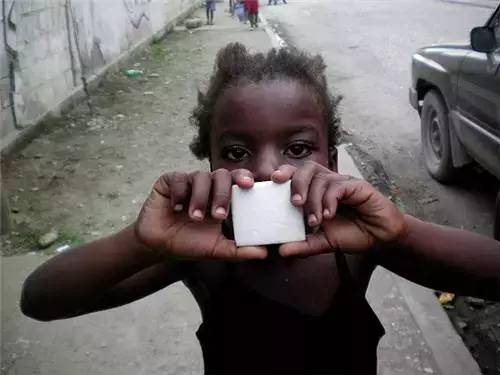 See what they are doing
Will sign a check of one billion US dollars
CTW uses new soap made by hotel waste soap
02
Soap is life! Countless people hold Shawn's hand
Said sincerely: "I want to pray for you"
Sean Shawn Seipler (right)
The 1 billion US dollar check naturally becomes a dream of dreaming
It took almost a month to prepare a charity donation plan
The applications for the Melinda Gates Foundation are relentlessly rejected
Sean, who does not know how to operate, has a lot of vice presidents
Falling until a few years without paying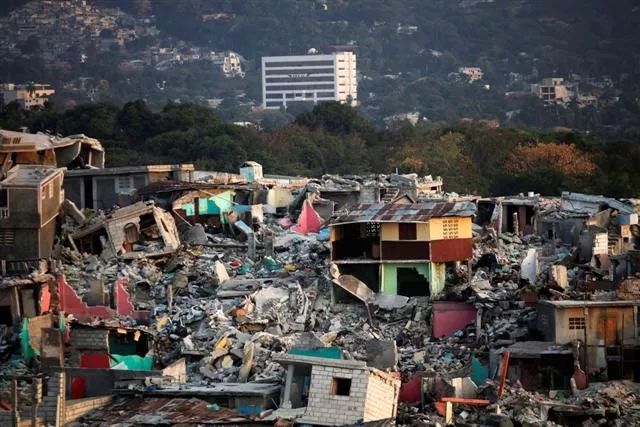 Can't make ends meet, the disappointed man on the verge of bankruptcy
Sean sold houses and cars, and even pension insurance
The university fund with the child also invested all in
People around thought he was crazy
Sean and their families in the garage of friends every day
Sit on the inverted kimchi barrel and scrape the soap with a potato peeling device
Then use the meat grinder to grind them
Cook the soap into a paste with cooking utensils
Finally, use wooden soap molds to shape into new soap
The daily output of this "earth smell" small workshop is 500 yuan
Many people don't know what he is doing
This house is powered out every 30 minutes
Even the movement was too big to attract the police …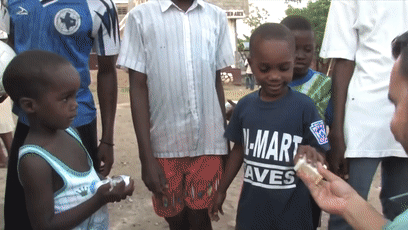 But Sean knows what he is doing
he knows
These soaps will save life
Fortunately, Sean's family also knows what he is doing
One day, these soaps will appear by those who need it
Until January 12, 2010
A terrible 7.0 magnitude shock occurred outside the Capital Port of Haiti
More than 316,000 people were killed by this earthquake
Millions of people are homeless
The people who survive are facing the threat of the cholera explosion
Soap means life -saving! They are the hope of life!
Little boy kissing soap
Sean still remember that day
30,000 people gathered by themselves
Children hold soap kiss
As if it is the most precious baby
Countless people grabbed Shawn's hand and said sincerely:
"I want to pray for you"
Columbia Broadcasting Corporation's lens records all this
And broadcast on "CBS EveningNews"
Sean is completely hot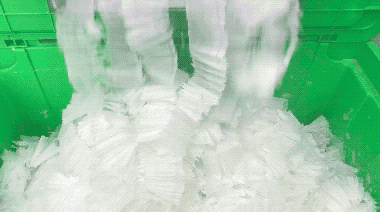 American Hotel and Accommodation Association
Call him
"Green Master"
Mayor Orando was amazed: This is really amazing!
Children in the disaster area surround CTW volunteers

After that, 28,000 hotels under Walter Disney World
Reach cooperation with CTW, donate waste soap
And each room offers $ 1 recovery fee
Yes, you have read it wrong
The hotel is not only willing to donate soap, but also to do it
The transportation and distribution of this caring soap
In fact, more hotels are also happy to do
Buy this idea for this resource conservation and help in poor areas
Hilton, Marriott, Intercontinental Hotel Group, etc.
Join the CTW plan one after another
Hotels that join the recycling plan will place slogans and information cards in the room
Sean began to establish factories and recruit professionals
Each step of recycling is strictly required
Ensure that the soap after "rebirth" is hygienic and clean
Bring the soap from the hotel to the factory
First of all, we must scrape the hair fiber on the surface of the soap
Simply classify the soap and crush it into thick pieces
Suppress into exquisite "SOAP NOODLES" (soap noodles)
"Soap Noodles" after disinfection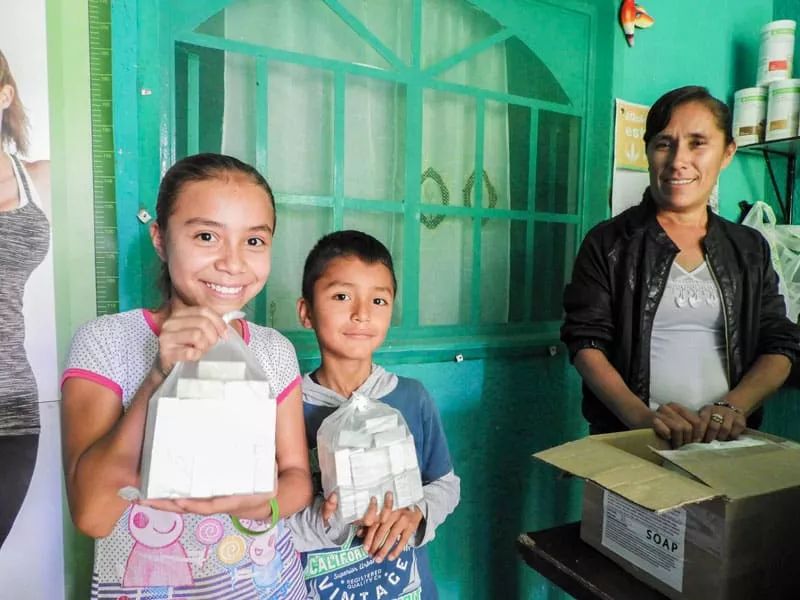 Pressing into a chalk -shaped fine powder, mix with water
Put in the mold, it becomes a shiny and clean soap block!
Volunteers are on the surface of molding
Print the LOGO of Clean The World
In this way, soap that has been discarded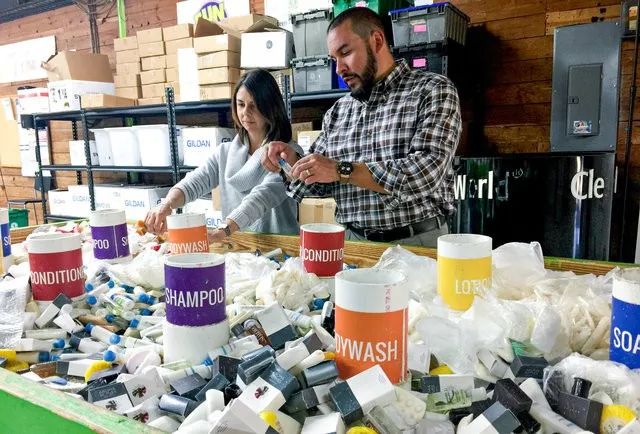 Rebirth with a fresh atmosphere!
Regenerate soap printed with CTW LOGO
03
Soap with a heavy breath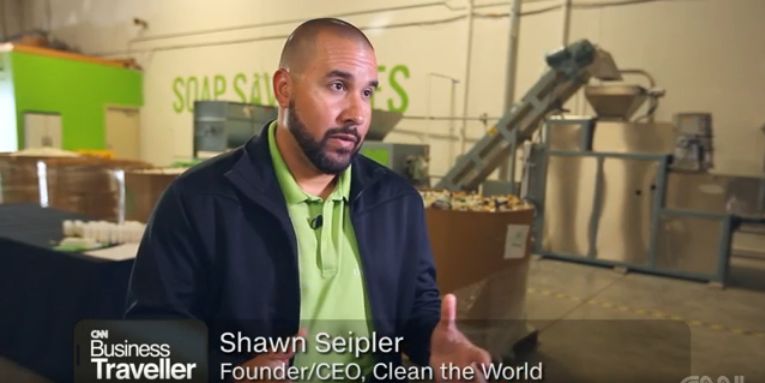 More than 10 million people who saved 150 countries
Now, CTW cooperates with 5,000 international hotels
Recycling soap from nearly 1 million hotel rooms every day
Free distribution
More than 45 million yuan
Save more than 10 million people from 150 countries around the world
Clean The World also extended the footprint to Asia
Asia has the poorest community in the world
In order to facilitate the delivery of soap
Hong Kong specially opened a 1,200 square foot factory
Scrub, classification recycling every month
50,000 to 60,000 pieces of soap
The total weight is 50, 60 tons
CTW and Hong Kong's Peninsula, Intercontinental, and Jinsha Hotels have cooperation
The Venetian Hotel in Macau has provided more than 3 million pieces of soap for CTW
It is one of their biggest suppliers
With the efforts of Sean and volunteers
Children under 5 years of age are on diarrhea and pneumonia
The mortality rate drops
35%
In addition to providing soap
CTW is still in 12 schools in Kenya
Carried out
"Soap School"
project
While singing while singing, local children "how to wash their hands"
After 9 months of project development
The children who were lazy in class did not want to take class
I am willing to go to school and chat with volunteers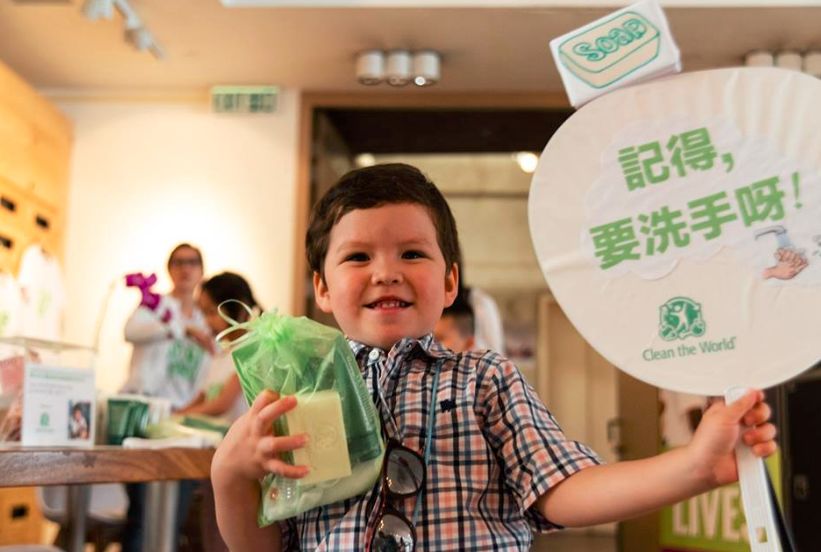 Learn hygiene knowledge
"Soap School" has been opened to the slums answered in Kolkata
Campus of Nairobi, Tanzania and Haiti
Children have finished sanitary knowledge at school
After returning home, it becomes a "little teacher"
Teach the whole family to wash their hands, talk about hygiene
Sean is a smart businessman
But he chose to be a kind of good person
Several hovering on the edge of bankruptcy
But life, hope and love
Bring to the children who do not know each other
Share love with the world
Share love with the world without hesitation
If there is an angel in the world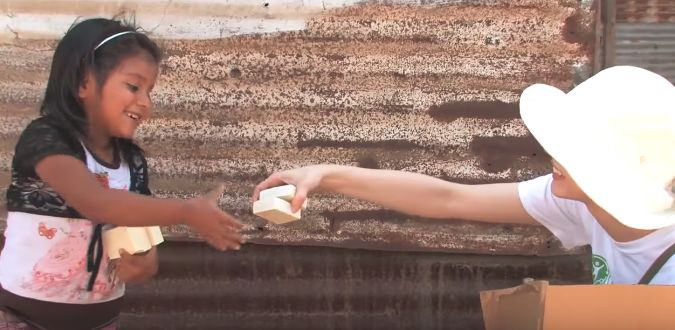 It must be Sean and partners like
No one is an island
When public welfare and love are connected
What saves is a living life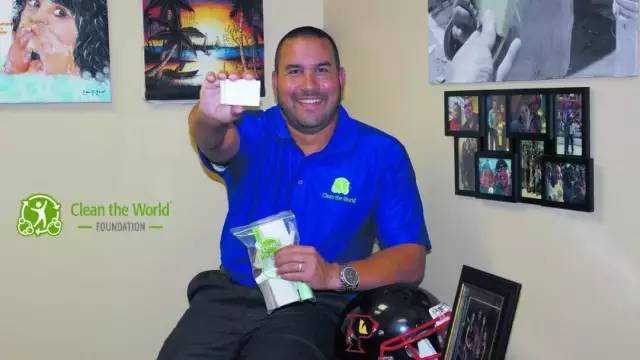 May more and more "Sean" in the world appear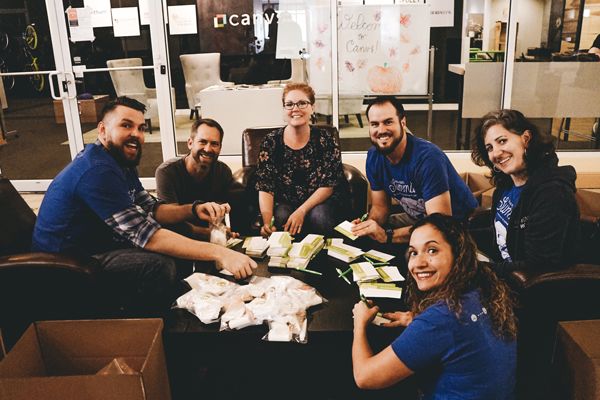 I also wish our children grow up healthy
There is no disease, only happiness!
-End-
Today's interactive question and answer
What do you think of this vice president? Welcome to leave a message at the bottom of the article ~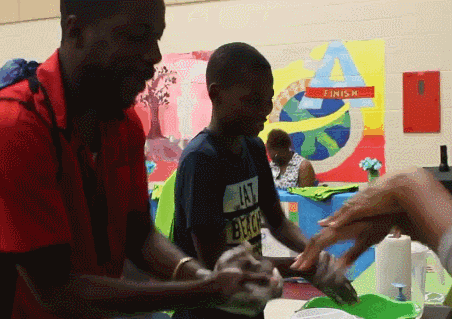 According to Yimei Media, we are committed to spreading public welfare, social innovation, beautiful lifestyle, and updating daily, which is worth your long -term attention ~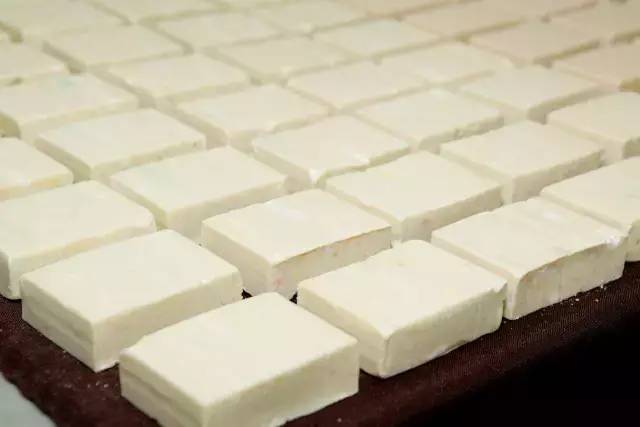 If you feel good, please forward and share, and leave what you want to say at the end of the article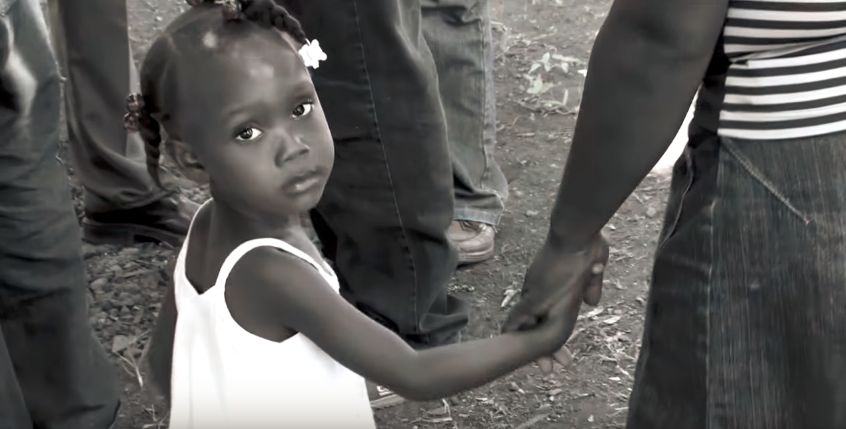 If you need to reprint, please contact Yimei (W-X: Yimeijun2008) to authorize.
Life is worth a better life, worth more beautiful encounter!
【Extended Reading】
Chinese old lady spent 60 million years in 5 years, creating a millennium porcelain palace, but she lived in the Maoxu
The guy is undercover Thailand to make a documentary, unveiled the hidden tourism, was banned, 20 million netizens fry the pan
Sanwa's grandma Wang Lihong, incorporated 460 million, but wearing a piece of clothes for 10 years, where did the money go?
Cattle! Give birth of 5 baby, go to Harvard in class, and take a look at her god -level "time management"
Every day, hotels around the world will throw away 5 million pieces of soap
▼
▼
---