OPPO mobile phone protective case appearance patent exposure! There are rubber belts in the middle
According to foreign media reports, the appearance of the OPPO mobile phone protective case is exposed, with a rubber belt in the middle, which plays a supporting role.
via letsgodigital
According to Letsgodigital, at the end of 2018, OPPO submitted two design patents to the World Intellectual Property Organization (WIPO) to show the protective case of smartphones. These patents were released on July 23, 2019.
The appearance design patent illustration shows a black mobile phone protective case. In particular, the middle part of the back has a green rubber belt; Letsgodigital says that the green color matching is perfectly matched with OPPO's color matching.
If you put your phone flat on the table, you can tighten the rubber belt, which is no different from the mobile phone case on the market. If you lift the device, you can move the rubber belt and place your fingers behind the rubber belt, which can improve the stability of the device. Letsgodigital says that it will also help when taking selfies, which can increase the clarity of selfies. In addition, when you need to watch videos or movies, you can also use it as a stand.
In the end, because there is a relatively wide slot at the top, Letsgodigital claims that this phone case can be used on the OPPO pop -up camera; of course, ordinary mobile phones can also be used.
Speed ​​spike 4G, but this price … He Gang Gang Huawei Mate 20 x 5G version
Galaxy Note 10+ specifications! The screen ratio innovative high camera upgrade S PEN can be operated separately

Huawei Mate 30 Pro real machine exposure! Double 铁 is in the subway
The closest iPhone 11 Max machine model! What are the highlights besides "Yuba"
Xiaomi Express is officially launched! But this price is not Xiaomi at all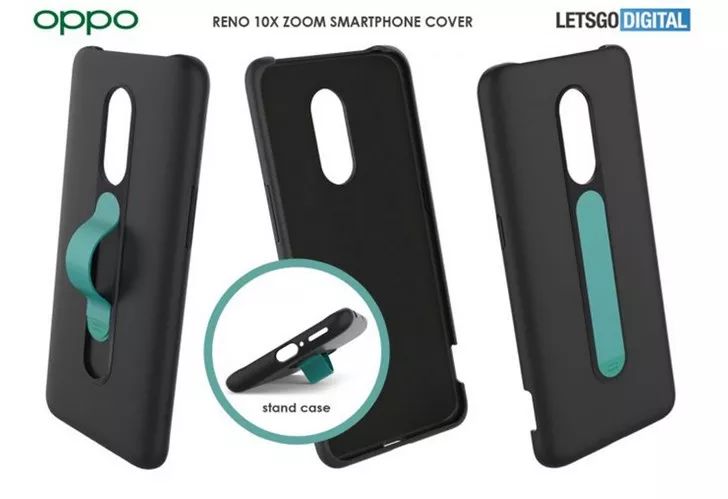 Take you 360 degrees to see Pixel 4! Ultra -thicker head+Yuba back photo
---