The new generation of Microsoft Surface Pro X tablet is expected to be pre -installed with Windows 11 system when it is released
Microsoft is obviously developing a new Surface Pro X, which has been upgraded in the ARM architecture internal chipset and runs Windows 11.
The news of this leak comes from the certification of the energy star. It shows that Microsoft is testing the new Surface Pro X and Windows 11, built -in Snapdragon SQ processor. However, it should be noted that the Surface Pro X lists the Snapdragon SQ2 on the energy star website.
This may be just a placeholder, because the Snapdragon SQ2 was previously used for the previous Surface Pro X model. According to the same list, Surface Pro X will have 16GB of memory, which has obtained certification of the following countries. The United States, Switzerland, Taiwan, Japan and Canada.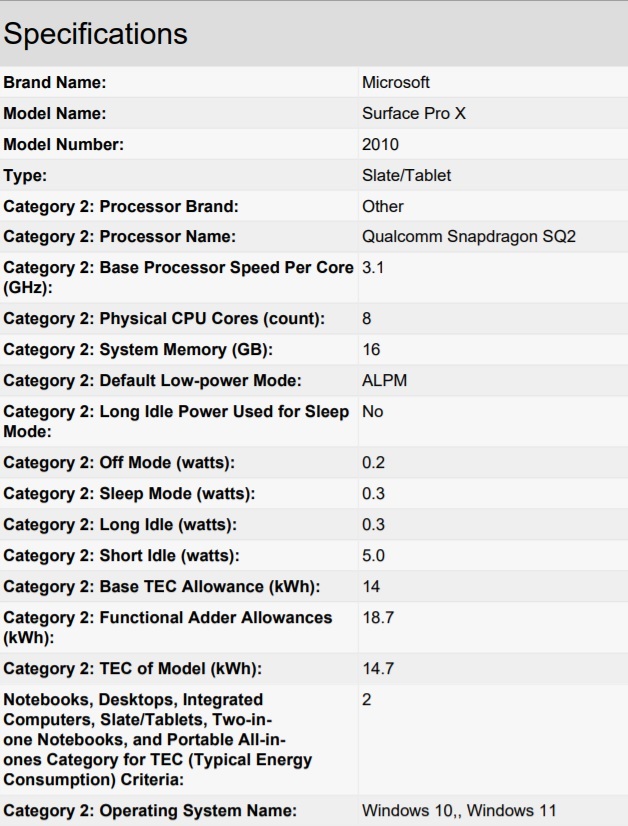 Earlier this month, a Surface product with the same model (2010) also passed FCC certification. It was previously reported that the technology giant is testing a new 120Hz display for the Surface Pro series, but it is unclear whether it will use the same display in the update of the Surface Pro X. The fact that the certification documents will soon appear show that Surface Pro X will be announced in the company's September 22 event.
The new generation of Windows11 ON ARM PC should appear with the new Surface Pro 8, Surface GO 3, Surface Duo 2, and other products.
Surface Pro 8 is expected to be equipped with the 11th -generation Intel processor, which can replace the solid -state hard disk, support Thunderbolt, and a new 13 -inch display with a refresh rate of 120Hz, the frame is slightly thinner. This will be the first Surface Pro device to support Thunderbolt and 120Hz display.
On the other hand, Surface GO 3 is expected to use the same 10.5 -inch display, and the processor will be upgraded. The device is expected to use the Pentium GOLD 6500Y processor for 4GB of memory.
Microsoft is also considered to be developing a flagship product, which may be part of the Surface Book series. This technology company is planning to release at least one expensive product on September 22, which may be under the Surface Book or Studio brand. The price is expected to exceed $ 3,000, so the upgraded version of the Surface Book may include major hardware and design improvements, but so far it has not been confirmed.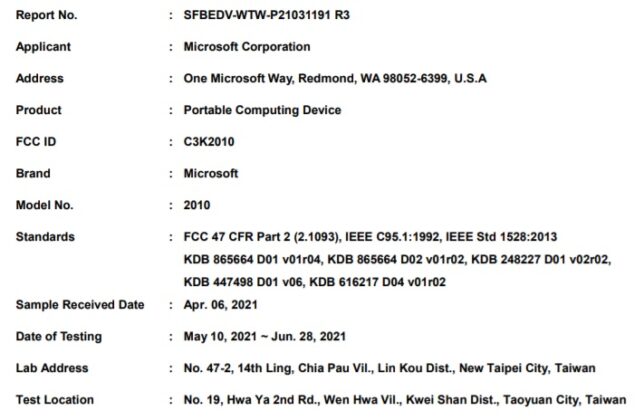 These new Surface products are expected to be sold in the US holiday season.
---