Section dyed wire weaving a joint sweater, with tutorial diagram
Note: In addition to the original article, the content source is available from the Internet, only for communication, no commercial use, such as knowing the source, the source, if there is a trading store, this number must be indicated, this number is not available, also welcome We cooperate free to promote yarn. If you don't want to be reproduced, I hope to understand, please contact customer service to delete, thank you. At the same time welcome to contribute!

Needle: Add4.5 collar 3.75
Line: Segment dyed sheep
Dosage: 7 regiments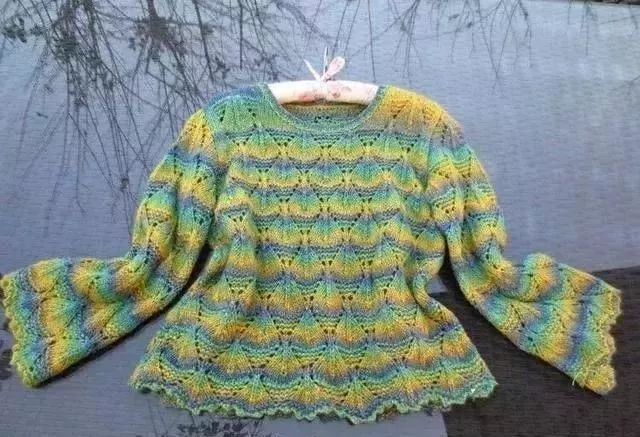 Length of about 55cm Bust: 50 * 2CM shoulder width 42cm sleeve length 52cm
After the tablet: 12 needles, a flower, 7 flowers, additional 3 needle, 87-pin underarm closing needle 5 2 1 1 1 shoulder 18 needle, round-trip 6 6 6 After the column receipt 321 is round-trip, other flat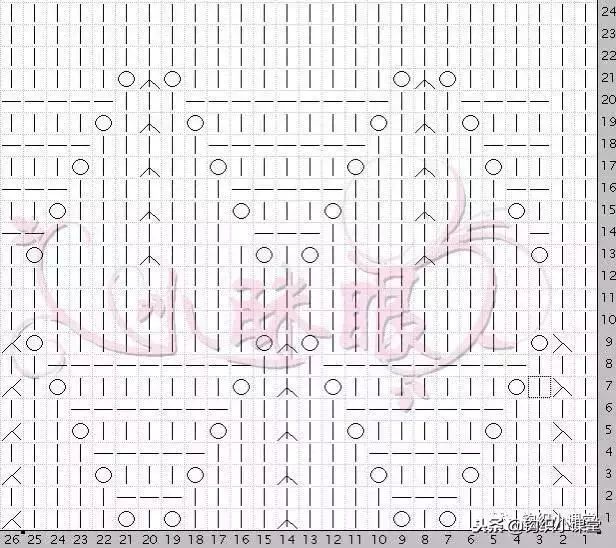 Fronts: 12 needles a flower, 7 flowers, additional 3 needle, 87 pin, undressed, pin 10 2 1 1 1. The shoulder started to receive the collar.
Collar intermediate 11 3 2 1 1 1 again 4 line harvest 1 needle receive only 18
The sleeves set up 63 pins, not adding, to the length you want, the needle is 5 pins, then receive 1 pin per line until the 11-pin left and right
The collar picks up and woven and woven and then woven the needle knitting needle.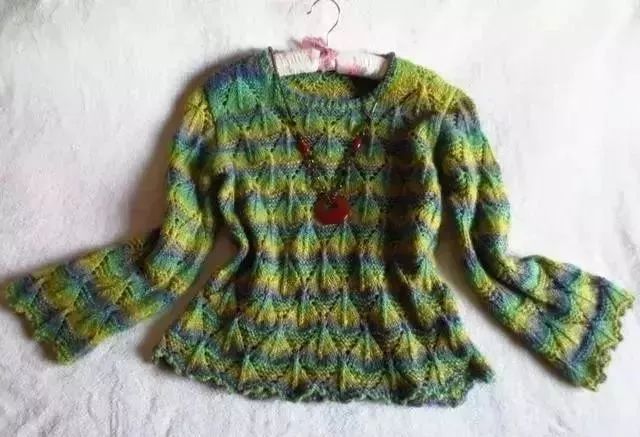 The clothes are not enough, but they are not bad.
This dress is not my code, you can't show you a real show, the sisters will look down!
Section dyed wire weaving a joint sweater, with tutorial diagram
---