DIY experiences "popular harvester", how can it be so hot?
Novelty experience has always been a breakthrough in the shopping center, while children's DIY attitude is gradually welcoming because of its irreplaceable creative experience, such as Joy City, K11 and other famous shopping centers have opened up DIY experience zones, more and more DIY Brands gradually enter major shopping centers.
Most of the investigating staff is unclear on the development of children's DIY brands in the shopping center, together with the following DIY matters to develop big data and popular brand cases.
First, shopping center
Win-win match with DIY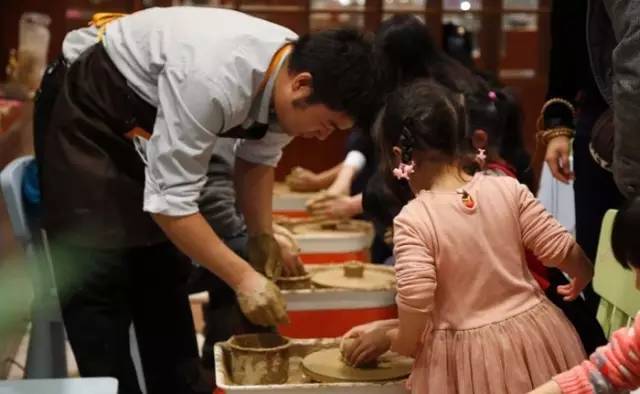 Consumers who spend DIY brand stores are rarely a person, which means that the most obvious effect brought by DIY matters is the increase in passenger flow.
DIY brand stores gathered in the mall, not only to share people with the mall, but also share people with DIY brand stores, and achieve the mall and diy brand stores.
Analysis of win – win characteristics of shopping malls and DIY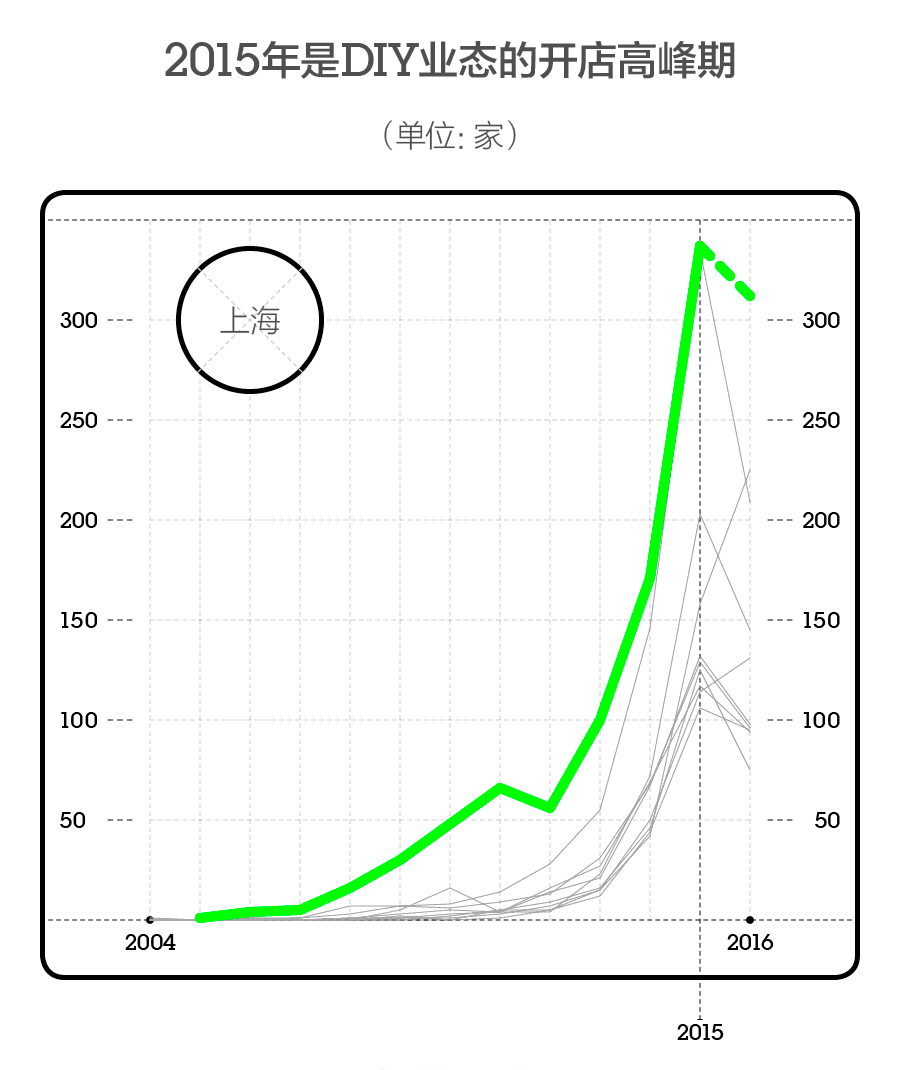 Second, big data dialysis
DIY business brand development characteristics
1
93.75% of consumers prefer DIY handmade, gradual shopping center new pet
Since the DIY business is highly fed in the "personal participation", "active experience", etc., gradually became a new favorite in the shopping center. There is data display, except KTV, dinner, shopping, watch movies at leisure time,
93.75% of consumers are willing to choose DIY handmade as an entertainment party
One of the forms of form.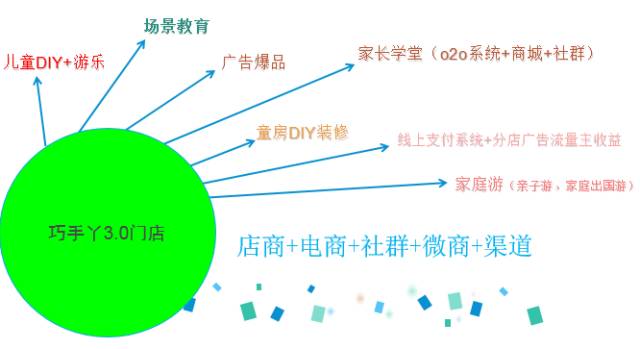 2
The shopping center opens up a DIY experience area, which is welcomed by children and parents.
After introducing maternal and child in major shopping malls, after parent-child business, we will throw olive branches to the featured DIY experience store, hoping that women and children can "sit down", and consume much light. Such as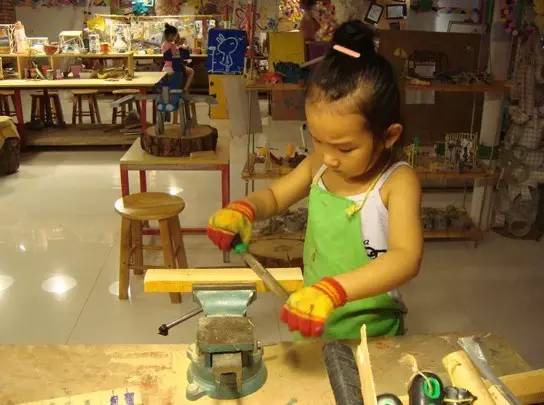 Joy City, K11 and other fashion shopping centers have opened up DIY experience zones.
Data Source / New First Line, Popular Review
Among the DIY categories of the shopping center, common ultra-light clay production, paste, digital oil painting, children are painted, and sand; there are also special baking studios, making cakes, biscuits, bread, etc.
3
Baking / ceramics / studio is the most popular DIY project
2015 is the peak period of DIY brand opening, current baking, ceramics and painting rooms are the three major categories of developing rapidly, and is also the most popular DIY project in major cities.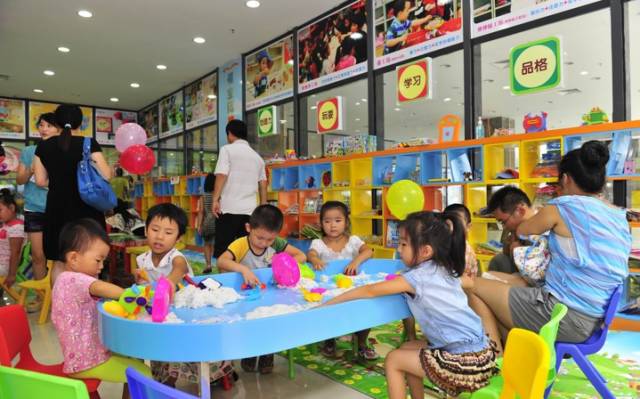 4
Well-known chain DIY brand mainly settled in the shopping center, the home mallification rate of the studio is the lowest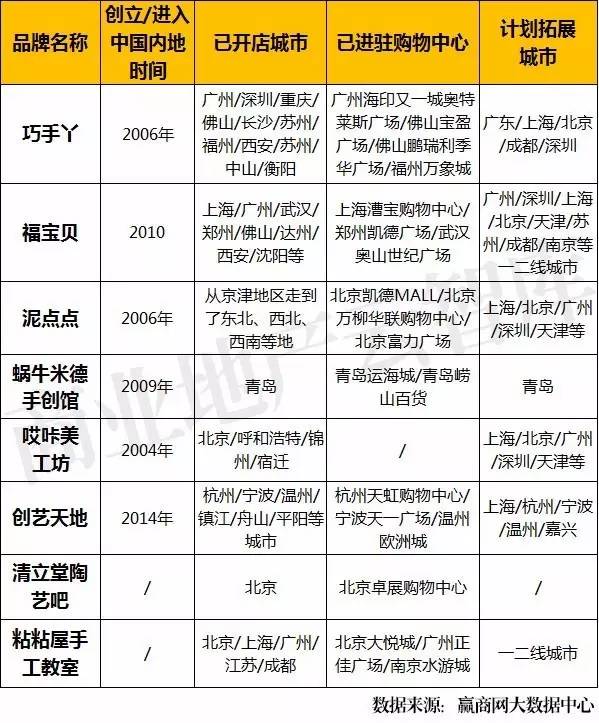 Note: The mallification rate refers to the proportion of the brand store to the shopping center accounting for the number of stores.
Whether in the first-tier cities or new cities,
The mall has generally existed the threshold of high rental high access, and most of the DIY brands are more famous.
Therefore, there is a strong advantage of national chain DIY brands like [Hand], and most of them exist in the form of shopping mall stores. as follows:
At the same time, according to the store location of DIY categories, the mallification rate of the studio is the lowest, the integrated manual and ceramic mallization rate is the highest.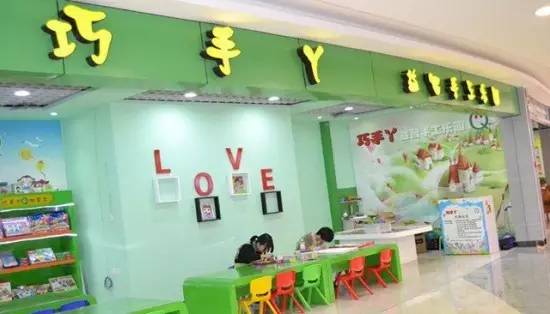 Third, shopping center Popular Children DIY
Brand Characteristics Interpretation
Popular Children DIY Brand Establishment Project and Expand Plan
[手]
Bamboo
Sleek hand is mainly for children aged 2-15, to engage in children's handmade product development, DIY products have groups, graffiti, handmade mud, beaded, electronic science, line art, children's gifts, etc., many animation products are After IP brand officially authorized.
Among them, the single-store product is more than 300 meters, and maintains 3-10 new products per month. All the DIY works made can take home to do decoration or gift. In addition, events will be held regularly to promote customer exchange and parent-child interaction.
Image source / win business network / smart hand
Skindably, the store is divided into three different types: 20 ~ 70 square meters of boutique, 70-180 square meters standard store, 180 square meters of flagship store models.
Among them, 3.0 stores will implement O2O operations, through the sales promotion of shop + e-commerce + community + micro-sales, comprehensive implementation of zero cash transactions, and introduce members to online websites, interactive and consumption.
[福宝贝]
Fu Bao's product style is positioned as a cartoon, the target consumer group is a 3-15-year-old school-age child, in Fu Bao, by making various manual projects. There are five series of pottery, lambos, paper art, painted, and rice.
Image Source / Kaifeng Community
[Mud point]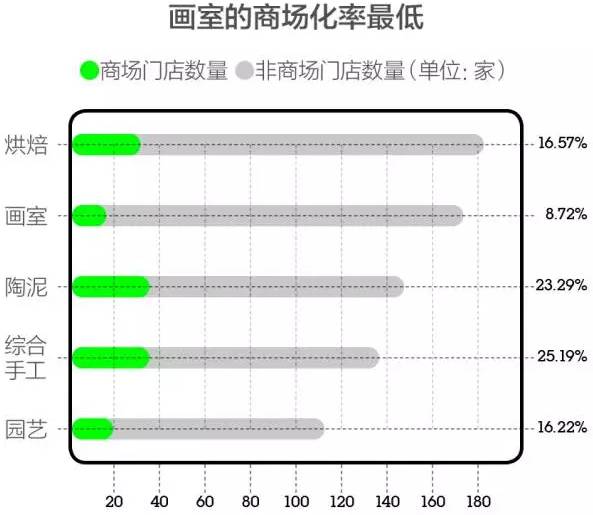 "Mud point" paper clay (also called creative mud), a new type of soft sculpture material, because the raw material is mainly paper fiber, so we also call it pulp mud or paper clay.
There are mainly two chain business models of "mud point DIY handmade" and "mud point soft sculpture training center". At present, it is not only a child's paradise, but also a good place to be young and even older people.
Image L Source / Victory Community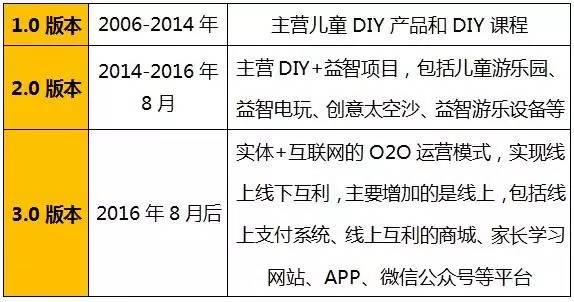 [Qing Li Tang Cao Ying]
A DIY ceramic brand specially served for family parent. From hand-molding to firing, then to enamel, all of them provide teachers and parents to experience services, and regularly organize offline parent-child education activities.
At the same time, we also provide children to make pizza, cakes, flowers and other services.
Image source / parent
[Creative Arts]
The creation of the open art art education activities, the materials used in the materials, a paper, a piece of cloth, a box, a tree leaves, a suction, a rope, etc., the letter is coming.
Production methods can be integrated, compared, enlarged, reduced, replaced, reversed, combined, deformation, strengthening, etc., to create a child's game with ordinary material.
Image Source / Creative Tiandi official website
Children DIY brand characteristics
▼ ▼
Product operation is mainly training, selling products and spelling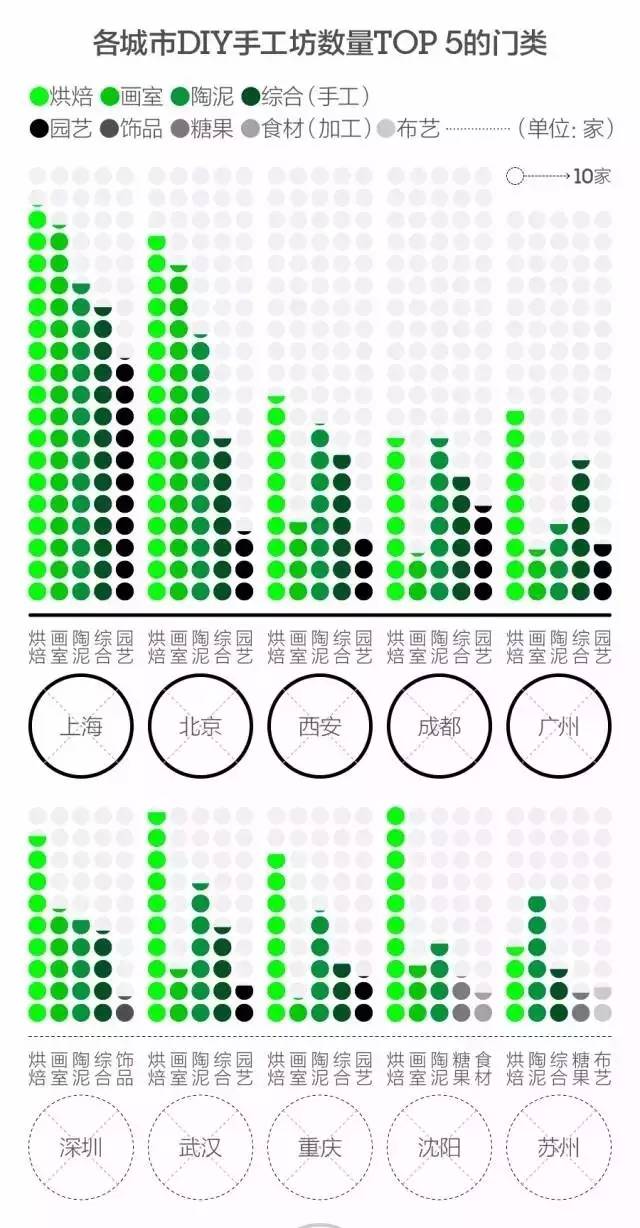 At present, the profit point of the child DIY brand is mainly in three aspects: one is teaching training; the other is to sell products or materials; the third is the spell test.
Such as [手] Mainly developed and sold manual puzzle products, such as creative space sand, Diy Science Pavilion, puzzle beads, pottery bar, thistle, Yisheng TV, Beach Park, New Puzzle Amusement Park and other products and projects To handle DIY entertainment as a learning model, it is a spare health and leisure place to open for children.
The size of the store is around 100m2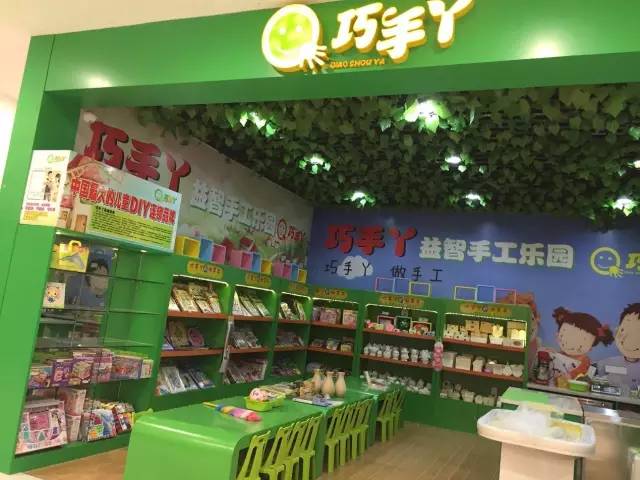 Children's DIY brand stores are generally not large, all of which are around 100m2, can accommodate seven or eight people at the same time, and per capita consumption is typically 80-100 yuan, usually can consume 1-2 hours here.
Mainly expanded in a second line city
From the expansion of the above brands, children DIY brands are mainly expanded in a second-line city, and the future expansion city is still based on a second-line city. In Shanghai, there are about 60% of the DIY store sites in the municipal or district business district.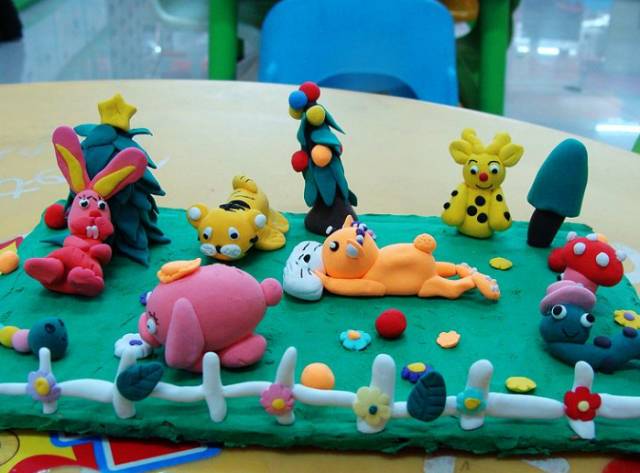 At the same time, according to the relevant data, DIY brands are also more inclined to the shopping center in the new one or second-tier cities.
For example, in the list of DIY Handmade Squares in Chengdu, 11 of the top 20 stores have 11 stores in commercial complexes, accounting for 55%. In Shanghai, this ratio is only 15%.
Therefore, compared to a first-tier city, the DIY market in new cities or second-tier cities clearly aggregates one-stop shopping center. As shown below:
Fourth, in order to interpret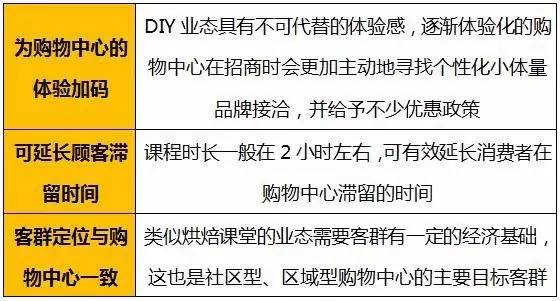 Children DIY brand innovation model
In the earliest emergence in 2006, most children DIY products on the market were only available in stationery stores. With the continuous upgrade of the store, there are now three different sizes and positioning stores. As of October 15, 2016, 635 branches have been opened.
Since the establishment of hand, I have experienced three versions of stores, and all three stores features:
Featured 1:
Strengthened brand anime IP construction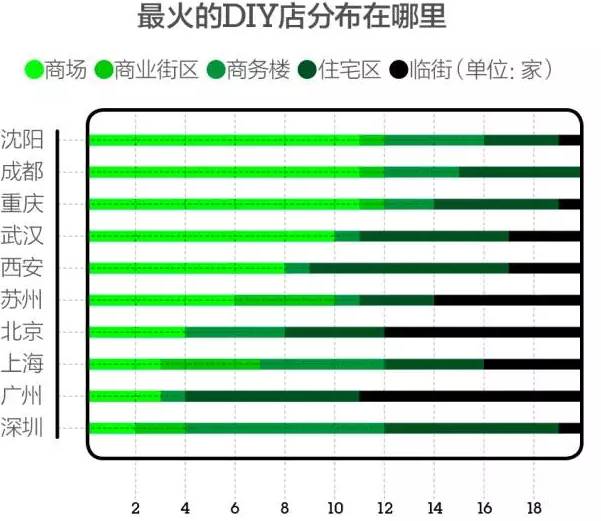 Most of the children's DIY brands in the market are unauthorized, and they are engaged in working with international IP brands such as Ping Dr., got formal authorization.
Most of these products have been repackaged, and they also develop their own new products. Handshake through the construction of brand IP, create a representative brand of Chinese children's industry.
Featured 2: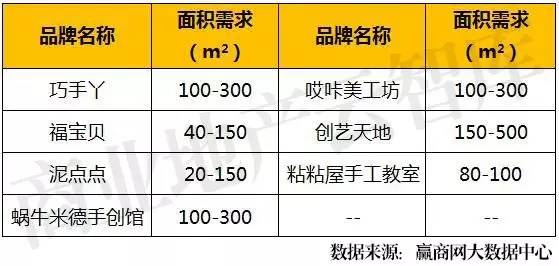 Implement O2O + Community Marketing Mode
The O2O operation mode of the 3.0 store is the sales promotional way to shop + e-commerce + community + micro business + channel.
Comprehensive implementation of zero cash transactions, introducing members into online websites, interacting, learning, profit sharing, making members become brand fans, forming a maternal and child community, combining online malls (shopping mall does not sell offline new store products), sales education And maternal and child products, etc.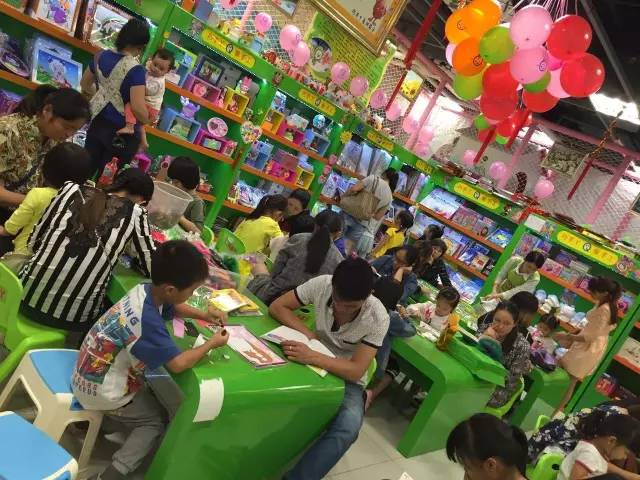 Featured 3:
Regularly organize activities to promote parent-child communication
The experience environment of playing while playing, and children aged 3-12 as a core consumer group.
After the production of DIY products, they can take home as decoration or gifts.
The advantage of children DIY is to cultivate children's independent thinking and creativity, and learn more in "play" and learn more. In addition, it will be held regularly, promoting customer exchanges and parent-child interaction.
Summarize
Since the physical retail industry has continuously presented a decline, although the catering can bring a certain number of people, how to make this person will stay in the mall during the meal time, becoming the most important thing.
From this point of view, the DIY business can make up for this passenger flow, and the DIY student has no restrictions, no matter how men and women can participate, there is also the patriarchal place of family parent-child time, and this is the shopping center Target consumer group.
1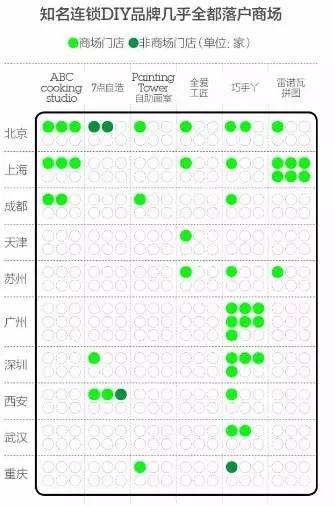 Data Source / New First Line, Popular Review
Data Source / New First Line, Popular Review
Data Source / New First Line, Popular Review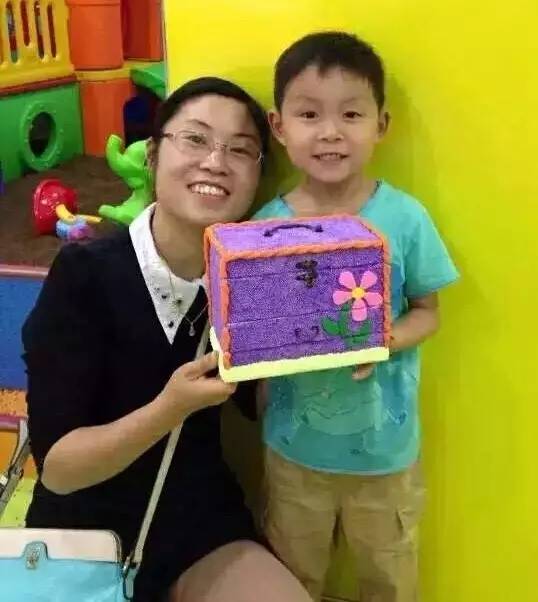 Data Source / New First Line, Popular Review
Data Source / New First Line, Popular Review
3
Bamboo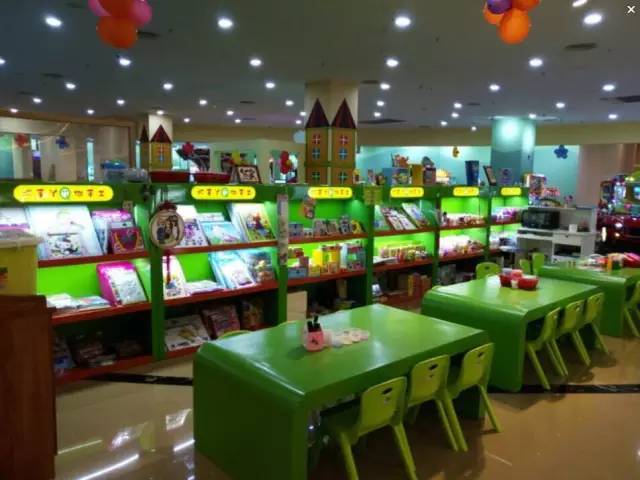 Bamboo
Bamboo
Bamboo
Image source / win business network / smart hand
Image source / win business network / smart hand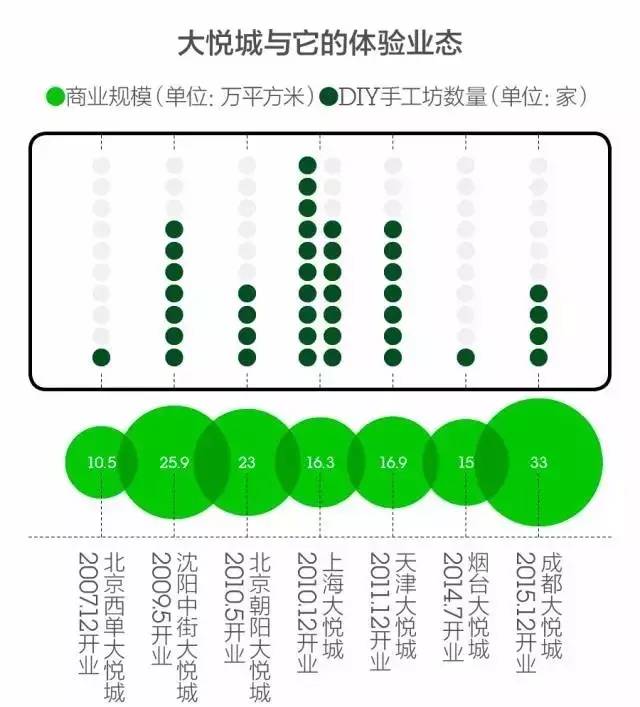 Image source / win business network / smart hand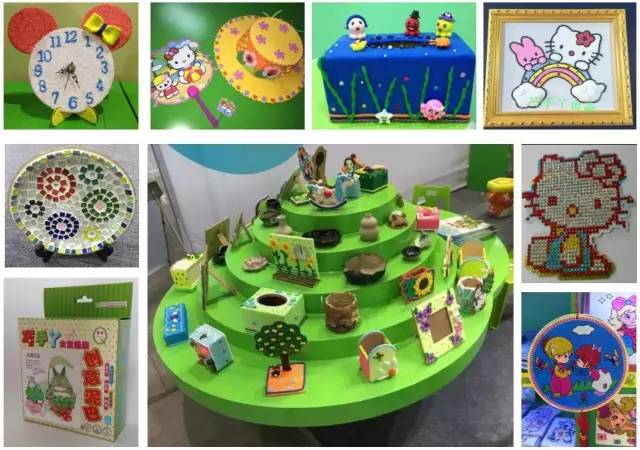 Image source / win business network / smart hand
Image source / win business network / smart hand
---