China Men's Socks Top Ten Brand Rankings
From a brand monitoring situation, China's men's sock market concentration is general, and the top ten brand market share in men's socks is around 43%. Hengyuanxiang, Seven Wolf and Langsha have become the best three major brands, through market sales data for large-scale retail enterprises, 2015 China Men's top ten brands are as follows:
Note: Each brand market share is mainly concluded by the monthly sales data and market coverage of domestic large-scale retail enterprises, and does not mean that the brand is sold through other marketing methods and other channels.
Data Source: China Business Research Institute Database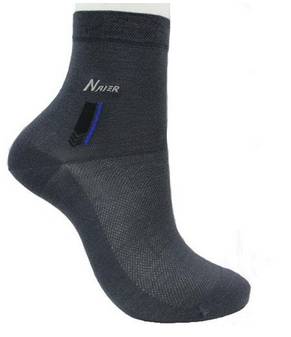 The "2017-2022 Chinese Sock Industry Market Survey and Investment Prospect" released by the China Business Institute of China pointed out that in 2015, the top ten brands of my country's men's socks industry market share are: Hengyuanxiang, seven wolves, Langsha, Best , Bao Nas, Ni-Kingli, Pierkatan, Nike and Puppy. From the brand monitoring situation, Hengyuanxiang, Seven Wolf and Langsha have the hottest three brands. The top ten brand market share of men's socks has reached 43%, and the market concentration is general.
1, Hengyuanxiang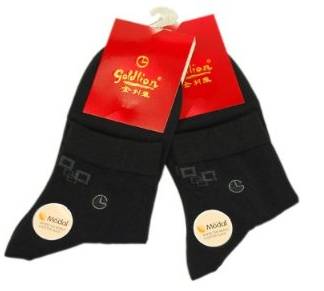 Hengyuanxiang, China's old-fashioned brand, product covers category, knitting, clothing, etc., through independent brands such as Hengyuanxiang, Color Sheep, Xiaoxiang et al., Have gradually developed into a modern enterprise. Hengyuanxiang Group currently has more than ten industrial companies, product covers category, knitting, apparel, home textile, accessories, etc., has a brand such as "Hengyuanxiang", "Color Sheep", "Xiaoyu". Guarantee the sales of cuff and sweaters.
2, seven wolves
The seven wolf brands were founded in 1990 and is a pioneering brand in the Chinese men's clothing industry. Seven Wolf (Apparel) Group focuses on the development of the fashion industry, in addition to the autonomous brand seven wolf men's clothing, also has investment brands, San Worth, Markafi, and the wolf dance and other clothing brands. Seven wolf brand costumes Main products with sweaters, shirts, men's trousers, suit, accessories, etc.
3, Langsha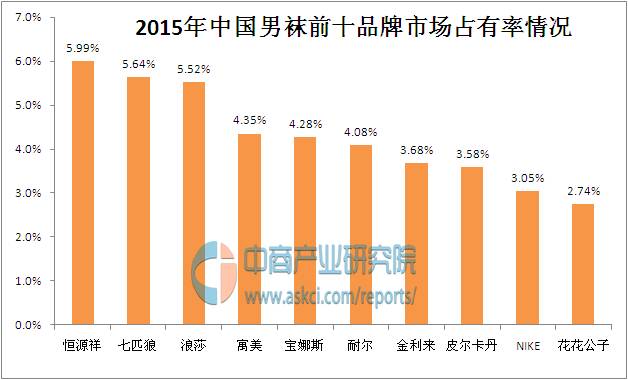 In 1995, Langsha Group has more than ten branches and five overseas trade such as Langsha Knitting, Blue Maple Socks, Hongguang Knitting, Liuxi Textile, Langsha Microfinance Company, Langsha Real Estate, Anxing Photovoltaic, Blue Optoelectronics. The company, Langsha has developed into a diversified industry group such as socks, apparel, home, finance.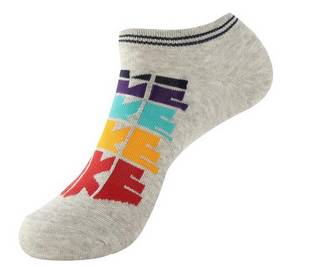 4, beautiful
"Amount Yourmy" is an internationally renowned socks brand manufacturing vendor. For decades, "Appet Yourmy" has been working on female stockings, cotton socks; male gentle socks, leisure socks, and children's socks research and development, "Best Yourmy" will stabilize the quality, innocence, grasp fashion, highlight the taste, As a standard of development.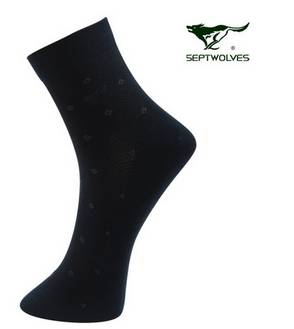 5, Bao Nas
Baasas Group is a large-scale modern enterprise group integrating socks, market management and management, integrating socks, knitting, trade, and investment. In 1985, the company was formed in 1998, headquartered in Yiwu. At present, the Group has four major industrial centers in Bao Nas, Jiangsu Bao Nas, Huihao Technology, Bao Nas. There are more than 2,000 of the world's most advanced Italian full computer weaving machines, which is a large-scale knit enterprise integrating product development, production, sales and raw materials.
6, Naire
Naire brand is one of the seven brands of Kaire Group, and the brand is positioned as the mass socks and underwear series. Naire brand products meet the demand for all consumers in the age of 16-60, good quality, design fashion, meet the medium and low income of socks. Quality requirements are high, and there is a need for good quality and affordable requirements. Naire brand Volkswagen socks include men and women cotton socks, stockings, sports socks, boats and somes.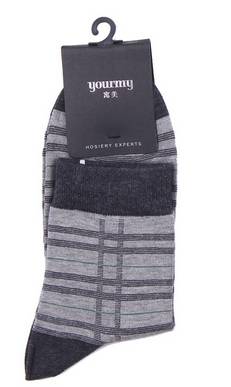 7, Jin Lilai
Jin Lilai brand originated in Hong Kong, China, founded by the famous patriotism, Charity Ambassador Zeng Xianyi, Founded in 1990, the company's ownership: Jinlilai dress and business leisure and Jinli fashion casual brand. Jinlila series includes men's business dress, casual costumes, underwear, sweaters, leather goods, leather shoes, leather bags, socks.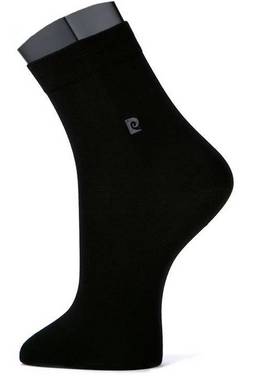 8, Pierkadan
Pierkadan costumes were founded by Pierier Cardan. In 1973, the cause of Pilk Dan has matured, in order to cross-border layout, he established a French Piernd Carnan with his own name. Since then, the company's career is growing global, in men's clothing, women's clothing, and apparel accessories are internationally renowned. s brand.
9, NIKE
Nike is a famous sports brand in the world, in English, refers to Greek victory goddess, Chinese translation for Nike. The company is headquartered in BEAVERTON, Oregon, USA. Sports supplies produced by the company, such as clothing, footwear, apparel accessories, sports equipment, etc.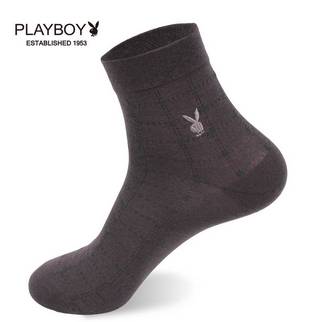 10, Puppy
Flower Corporate International Co., Ltd. was founded in 1953 and is headquartered in Illinois, USA. From the entertainment industry, after more than half a century, the "Flower Bon" brand has become one of the most popular consumer brands in the world. The products are covered from apparel, luggage to cosmetics, and the first decoration is involved.
---