good news! Bai Shaxi Anhua Black Brick Tea Won 2021 "Two Exhibitions" Special Gold Award
Anhua black brick tea (2kg).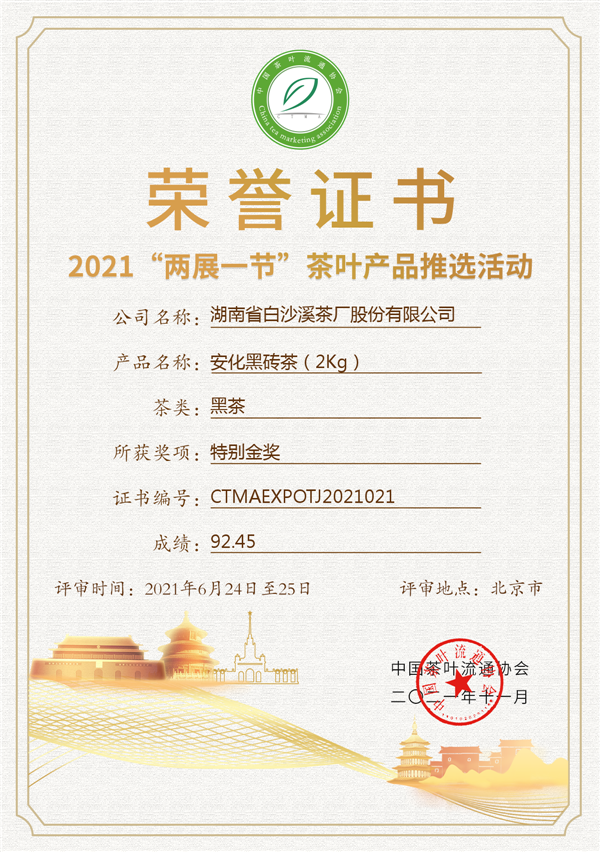 Recently, the Chinese Tea Flow Association announced 2021 "Two Exhibitions" Tea Products Collection Activity Winners, "Anhua Black Brick Tea (2kg)" produced by Baishaxi Tea Plant Co., Ltd., Hunan Province, won the Special Gold Award.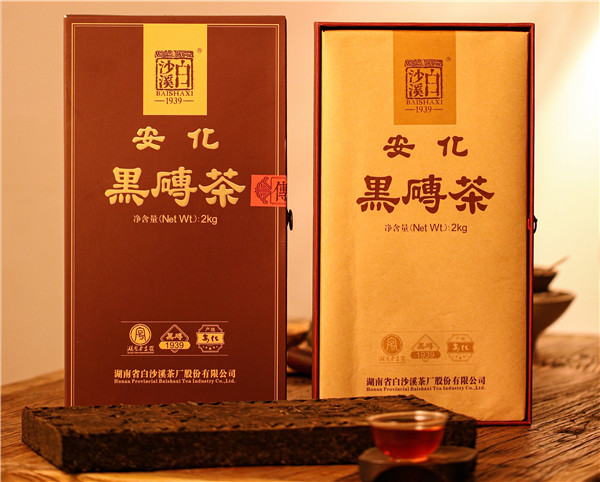 This product collected activities are 2021 Beijing International Tea Industry Exhibition, 2021 Beijing Ma Lian Road International Tea Culture Exhibition, 2021 Chinese Tea Culture Festival series activities. The Event Organizing Committee received a total of 207 effective tea samples selected by 117 exhibitors, organized by the organizing committee, in accordance with the National Standards of Tea Sensory Review Method (GB / T23776-2018) and tea tea products The standard related requirements, according to the product quality, outer packaging design, product normative and other aspects of comprehensive review, and finally determine 49 special gold awards, 81 gold medals, and 71 products.
The award-winning "Anhua Black Brick Tea" is the new version of the new black brick tea product launched in 2020. It is used with high-quality black tea as a raw material. After high temperature fermentation, it uses traditional process machines. Tea brick color is black, compressed, clear printing, tea soup orange red, fragrant pure, nourishing alcohol has a back, long-term sputum, long-term storage, better quality. Welcome tea friends to Baishaxi specialty store or purchase.
---