Simple especially good, wearing, in winter, rationality, rationality and sensibility, combined with magical Mobius bib, withdrawal
This issue of this new book is a "ring-woven Mobius bib" of German braided designer Bernd Kestler, before appreciating some exciting internal pages, let us know what "What is Mobius"?
In 1858, Germany Mathematician Mobius (Möbius 1790 ~ 1868) is inspired by curled corn, he found that if you turn a note to 180 °, then make a paper ring, let ants Climbing on this paper ring, the ant can climb all the places without overwhelming. Ordinary paper rings have two faces, which can be painted into different colors, and this paper ring has only one surface, and a pen may not leave the paper, put all the places of the paper ring. Color. A great mathematical discovery is produced, this ring is called Mobius ring, also called Mobius Trop, or Möbius Strip. It not only caused many scientists' research interests, but also have some applications in life and production, but also the classic model in the eyes of artists.
▼ "Ring Weed Mobius Bib" Book Introduction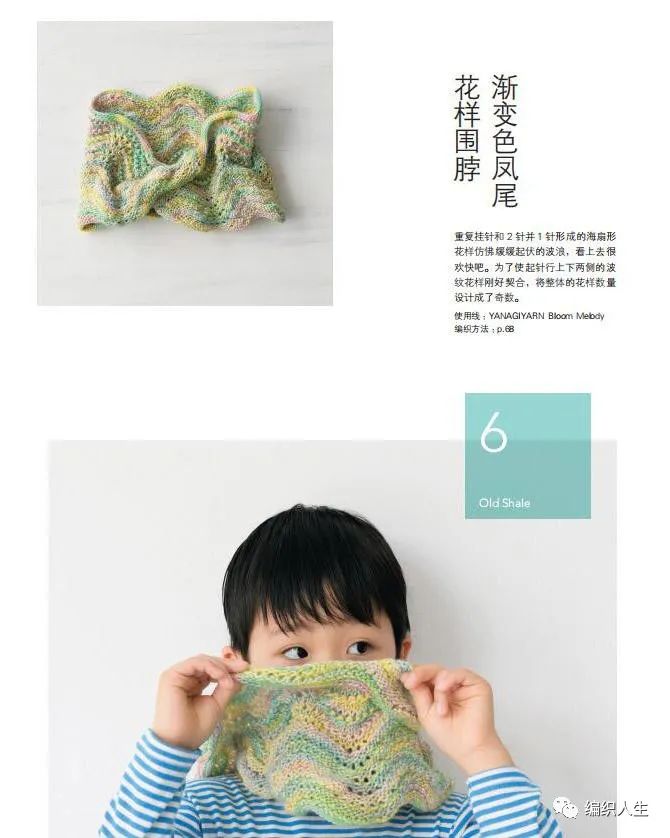 Title: Ring weaving Mobius bib
: [Germany] Bened Kestler Bernd Kestler
Translation: Jiang you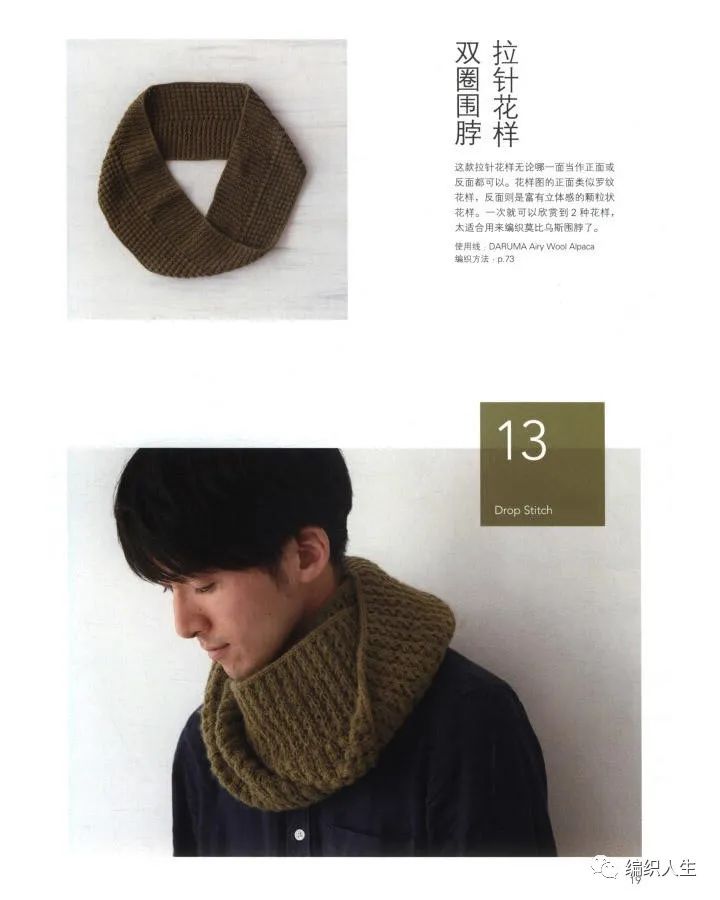 Publication: Henan Science and Technology Press
Publication time: August 2021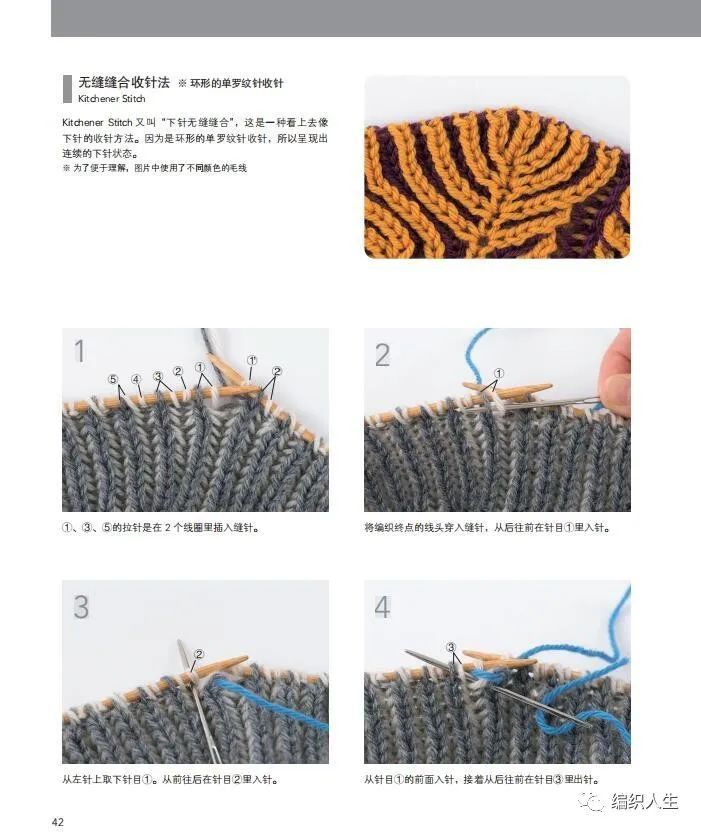 Book number: 9787572504105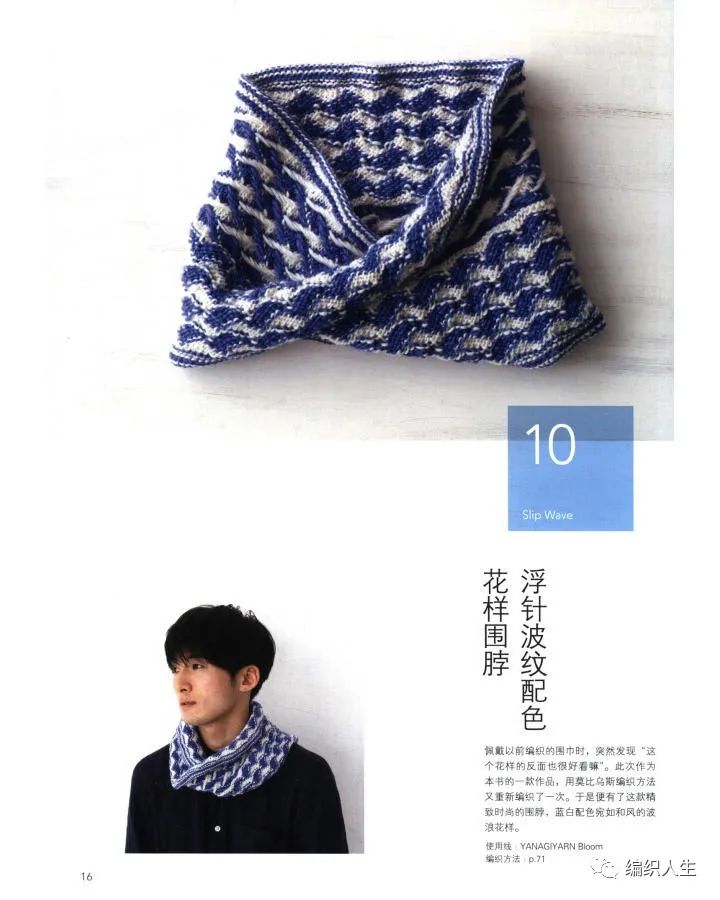 Pricing: 49 yuan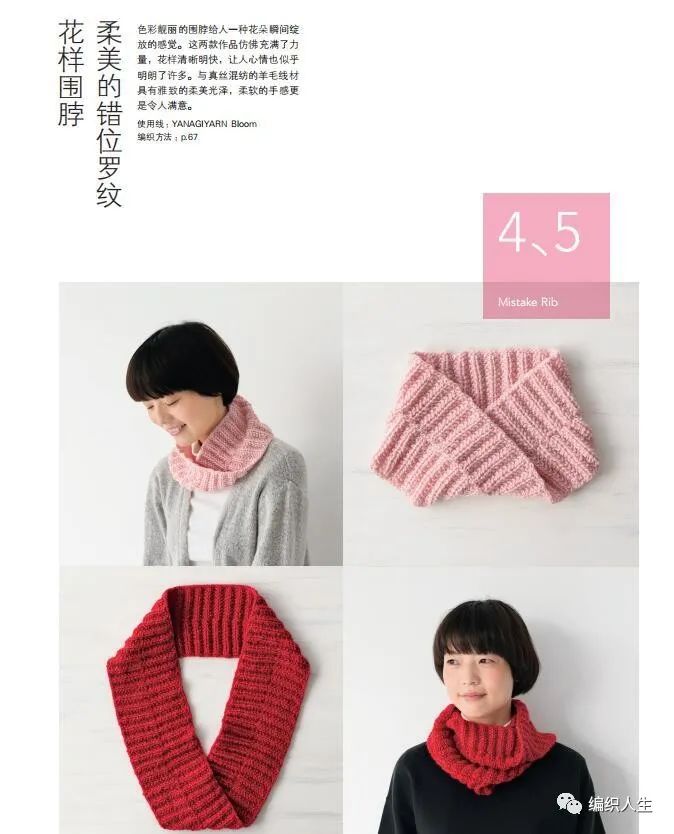 Preface: Mobius weave is only a little special, and it is a little to understand the basic knowledge and weaving skills. The rest is practiced. First of all, please have a single ring on your neck from the neck. Next, I learned the double circle collar that can be woven around the 2 lap. A little bit can be used as a child's bib or head towel, a little longer can be used as a shawl or a hood, wear is very cute. Mobius woven work is both comfortable and warm. I also often set on the bib, ride on the motorcycle. Winter use is both warm and not fashionable. Everyone may wish to refer to the works introduced in the book, try to weave on size, wire and color! If it is a collar, no matter what size is nothing. Anyway, I hope everyone can try to weave the first piece of work, then weave more for more men or women friends! Bened Castler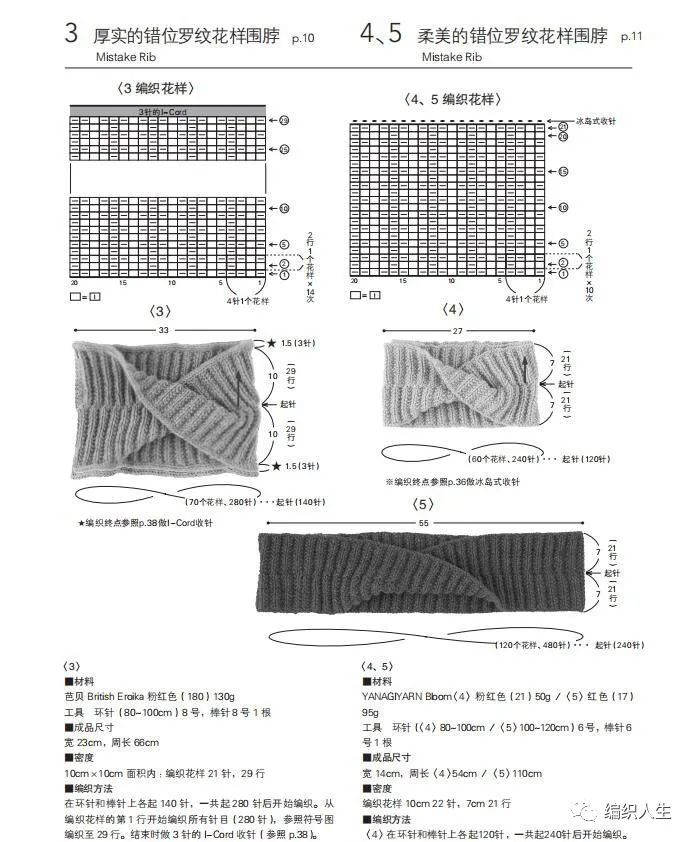 Gentle misplaced ribbed pattern collar. The colorful collar gives people a feeling of blooming in a bloom. These two works seem to be full of strength, and the pattern is clear and bright, and people seem to have a lot. The wool wire with silk blended wool wire has elegant soft gloss, and soft feel is more satisfactory.
Gradient phoenix pattern collar. Repeat the hanging pin and 2 pins and 1 needle forming sea-shaped pattern seem to slow down the waves, it looks very happy. In order to make the ripple pattern on the upper and lower sides of the needle, the amount of the overall pattern is odd.
Floating needle ripple color pattern collar. When wearing a woven scarf, suddenly found that "this trick is very good." This time, as a piece of this book, I used Mobius weaving method to re-weaving once. So this has this exquisite and stylish bib, blue white color is like a wave pattern of the wind.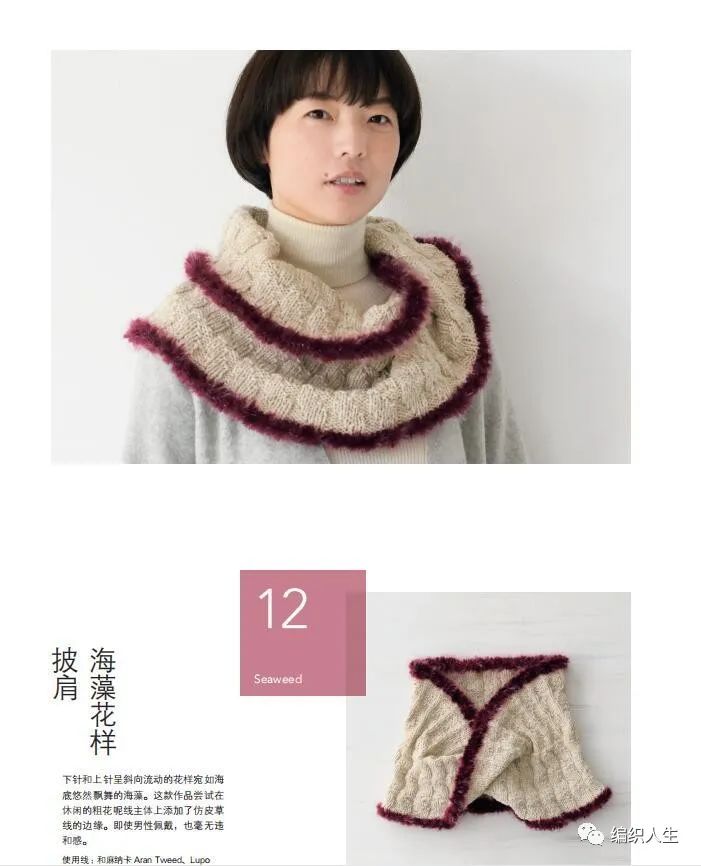 Sweating and spell children's bib. This child's single-riding collar is slightly smaller, and the perimeter is 52cm. It can also be used as a hair band or a hood of adults. The clear blue-colored body plus the yellow edges and appears extra eye.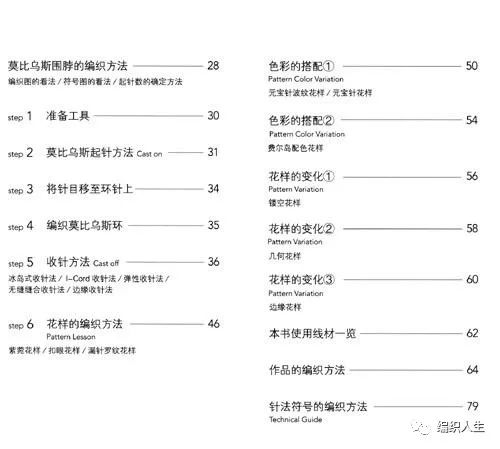 Seaweed pattern shawl. The needle and the needle are shown in the figure, like the seaweed of the sea. This work tried to add the edge of the imitation leather line on the casual string of the leisure. Even if male is worn, there is no feeling.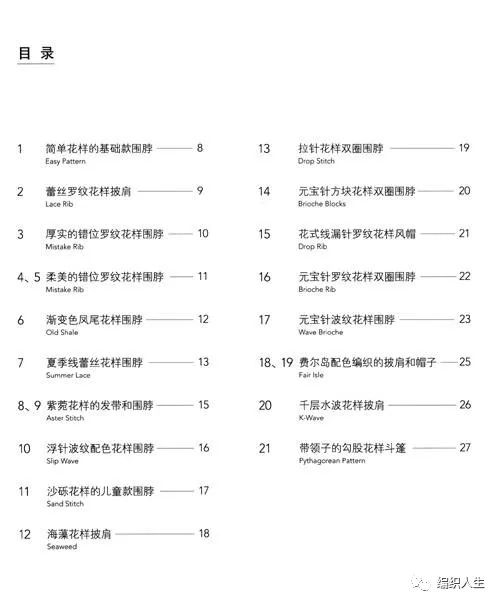 Take the needle pattern double circle collar. No matter which side is as a front or reverse side, The front side of the figure diagram is like a ribbon pattern, and the reverse is a three-dimensional granular pattern. Once you can enjoy 2 patterns, it's too suitable for weaving Mobius collar.
---